We got to meet the new Mazda models in the metal at the Mazda Premium Experience Pavilion!
The Mazda Premium Experience Pavilion
From December 6 to 8, we at Philkotse.com got to experience for ourselves a grand time at the Mazda Premium Experience, specifically at their fancy-looking pavilion held at Bonifacio Global City.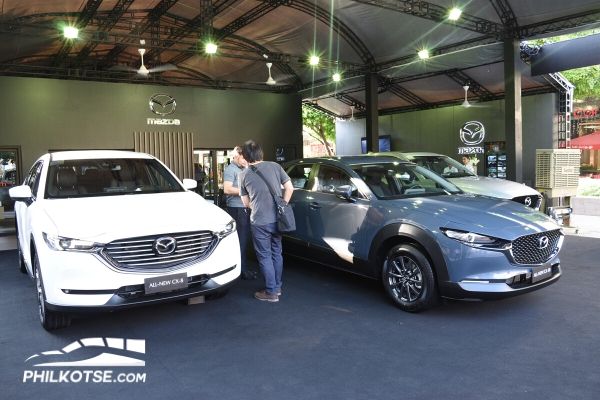 The pavilion itself was as premium as the cars
Starting with the displays, Mazda Philippines highlighted what their products are all about. The Kodo Soul of Motion design language is as eye-catching as ever, which is exactly what gives Mazda vehicles their distinctive look. The array of sophisticated tech was also present, most impressive of which is Mazda's proprietary SKYACTIV-DRIVE automatic, which you can check out on our reviews of Mazda's brilliant line of models.
The stars of the show were the new Mazda models displayed prominently at the Mazda Premium Experience event: the CX-30, the CX-8, and the CX-9.
Now, let's take a closer look at the latest models from Mazdas!
Experience the latest Mazda models: Mazda CX-9, CX-30, CX-5, CX-8 & more
Mazda CX-8 2020: Cruise in style with your entire family
The first vehicle that we've ogled at the Mazda Premium Experience Pavilion is the Mazda CX-8 2020 launched in Thailand a month ago. When we saw it in the metal, we were treated to a stylish and practical vehicle that was comfortable and capable of providing loads of space for its occupants.
As one of Mazda Philippines' newest models, the CX-8 caught our attention, with the AWD Exclusive variant that can fit six people inside. That's one less than the CX-8 Signature's seating capacity for seven occupants, but only because the Exclusive's second-row uses captain's seats, simulating an aisle in between and freeing up more room inside.
The Mazda CX-8 2020 comes in two engine choices: a 2.5-liter Skyactiv-G gasoline engine. It is mated to Mazda's SkyActiv Drive six-speed auto gearbox. The CX-8 also boasts of a slew of onboard tech, such as the famed Mazda G-Vectoring Control Plus, Mazda Connect infotainment interface with Apple CarPlay and Android Auto connectivity, as well as blind-spot monitoring.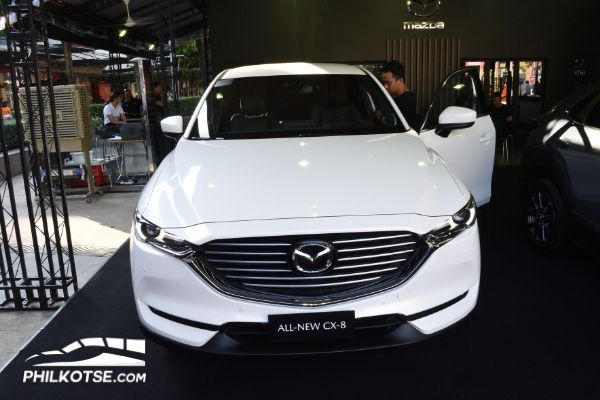 The CX-8 is a perfect example of what the Kodo design language can do
Mazda CX-30 2020: A small, but by no means basic crossover
Like its larger brothers, the Mazda CX-30 2020 is endowed with Mazda's Kodo aesthetic. It's as sleek as the Mazda 3, looking like its crossover version when you come to think about it.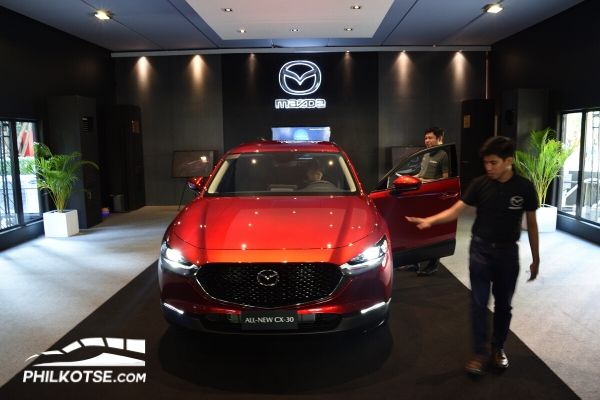 Mazda Product Specialist Zeth Linis doing his thing, with a red CX-30 in the background
Inside, the CX-30 features amenities such as premium leather seats, dual-zone automatic climate control and a 12-speaker BOSE sound system that can be enjoyed by up to five passengers. Under the hood lies a 2.0L SKYACTIV-G equipped with I-STOP idling stop system for increased efficiency. 
For more details on these Mazda made vehicles, read our list of all Mazda branded SUVs currently available in the Philippines.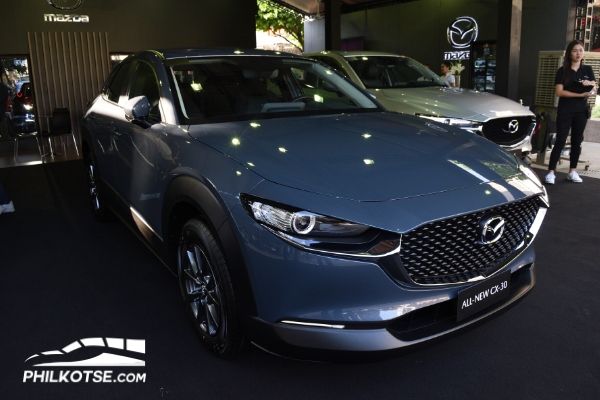 We can't wait to see how the Mazda CX-30 will do in the Philippines
Zoom Zoom is still very much alive
Despite what the critics are saying, sportiness is still very much ingrained in the Mazda DNA, and it was evident in the premium crossovers on display at the event.
We were also able to take the CX-8 for a test drive, and it handled quite well despite the tight traffic in High Street, BGC. In a market that is increasingly placing a premium on fuel economy, Mazda shows that efficiency and exhilaration need not be mutually exclusive. 
>>> Check out for the latest updates on Mazda Philippines price list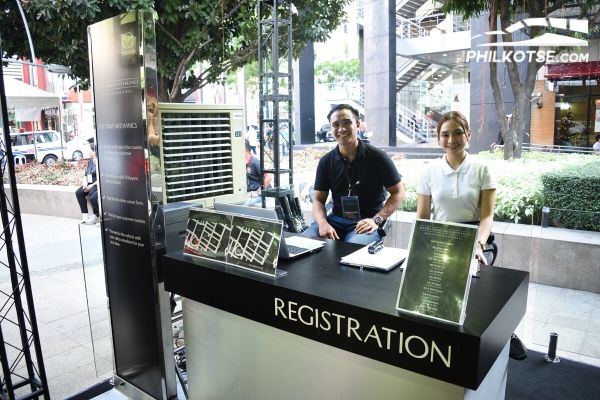 We're pretty sure that Mazda Philippines will have more events like this

Know more about Mazda

Mazda Motor Corporation is a Japanese-grown brand that began in the city of Hiroshima. In January of 1920, the company was established as Toyo Kogyo Corporation under the ownership of Jujiro Matsuda. They were considered to be Japan's best cork producers that eventually made a name for themselves in manufacturing machining tools. Soon after, Matsuda ventured into producing the first motorized rickshaw in the market. The vehicle was called the Mazda-Go which was a reference to Matsuda himself.

Cesar G.B. Miguel
Author
Recent posts