An update on the production of Mazda CX-30 in Thailand and the possibility that this new Mazda crossover will arrive in the country soon.
Last March, the Japanese carmaker Mazda premiered its all-new CX-30 at the 2019 Geneva Motor Show. There's a possibility that this model will soon be seen in the Philippine roads.
It is somewhat in between the CX-3 which is a bit smaller and the larger model, CX-5. The all-new and sporty CX-50 closes the gap between these two models.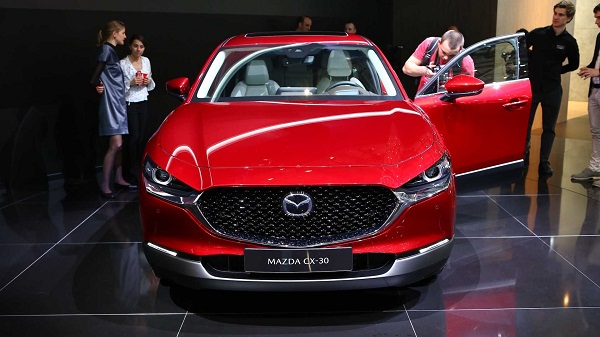 Mazda premiered its all-new CX-30 at the 2019 Geneva Motor Show
Does Thailand start to producing Mazda CX-30?
According to the latest car news, the production of CX-30 will begin and it will be in the AutoAlliance factory located in Rayong, Thailand.
There's a big possibility that this all-new crossover will soon head its way to the Philippine market, given that the production is for the export market and will be released in November this year.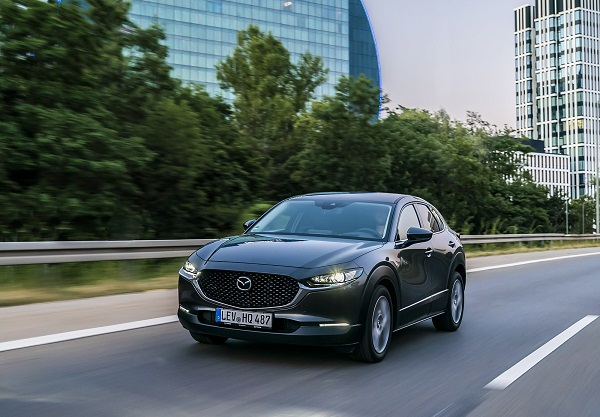 The production of CX-30 will be in the AutoAlliance factory located in Thailand
Most of Mazda Philippines cars we see on our roads come from Japan, including the MX-5, CX-9, CX-3, CX-5, Mazda 6 and Mazda 3. However, the source of the BT-50 and Mazda2 is Thailand.
>> View latest price of Mazda CX 30 in Thailand
If the new CX-30 will soon be released locally, sourcing it from Thailand will be more practical for the automaker considering the distance. With that being said, it will also carry lesser duties and taxes as well.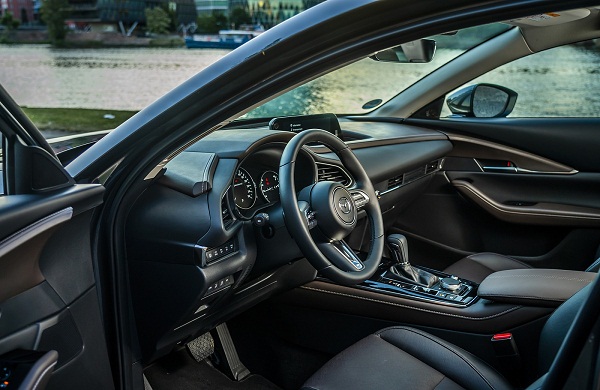 Mazda CX-3 interior
Based on some reviews, the all-new crossover was derived from the platform of the all-new Mazda 3. It carries out the role newest compact crossover in its kind. The CX-30 is equipped with either a 2.0 or 2.5-liter SkyActiv-D inline-four that can be partnered to a 6-speed manual or automatic transmission.
>>> Read expert reviews of Mazda Cx-30 in Thailand
A 1.8-liter SkyActiv-D turbo-diesel is also optional which is also being used as a standard in Mazda CX-3 Front-wheel drive. An optional i-Activ four-wheel drive is also available in Cx-30's higher-grade models.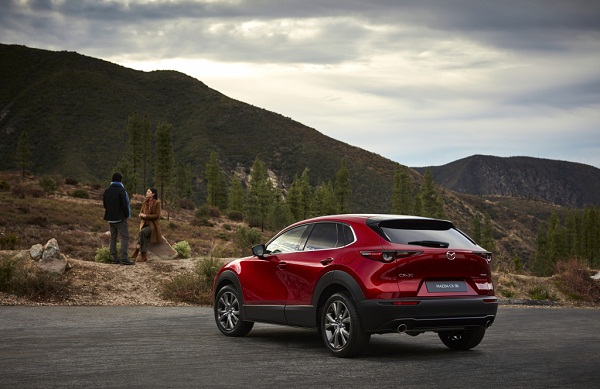 Mazda all-new crossover will be derived from the platform of the all-new Mazda 3
Will the all-new Mazda CX-30 hit the Philippines shore?
You will notice that Mazda CX-3 is no longer listed on their site, Mazda CX-30 will be the replacement.
If you're interested in this model, well, you have to wait a little bit longer since Mazda Thailand will start to sell CX-30 around next year. We still need to wait before this crossover lands in the Philippine highways. For now, Mazda will resume its production and sales of the current CX-3 for the Thai market.
Mazda Cx-3 is no longer listed on Mazda PH site, it could be that the CX-30 will be its replacement
>>> Visit Philkotse.com for more articles on Auto news, tips & advice.

Know more about Mazda

Mazda Motor Corporation is a Japanese-grown brand that began in the city of Hiroshima. In January of 1920, the company was established as Toyo Kogyo Corporation under the ownership of Jujiro Matsuda. They were considered to be Japan's best cork producers that eventually made a name for themselves in manufacturing machining tools. Soon after, Matsuda ventured into producing the first motorized rickshaw in the market. The vehicle was called the Mazda-Go which was a reference to Matsuda himself.

Hanna Sanchez
Author