2021 Mazda3 is hinted to come out with turbocharged engine
Guess it's about time for some performance enhancement.
The Mazda 3 is a car that breathes style and comfort. It comes with both a sedan and hatchback (or Sportback in the Philippines) options and has been recently named as the best-designed car in the world for 2020 with the help of Mazda's design philosophy called Kodo design.
But if there is one thing the Mazda 3 needs to improve just a bit, that would be its power.
With that being said, rumors are spreading saying that for the 2021 model of the Mazda 3, it will come with a turbocharged engine. In an allegedly reliable source of Jalopnik, it revealed that an internal leaked model code shows a new "MAZDA 3 HB PP TURBO" in Mazda's dealer systems.
2020 Best Designed Car in the world
>>> Related: Share your Mazda story for a chance to win a fancy dinner after ECQ
As of now, it is speculated that the "HB" stands for the hatchback, while the "PP" stands for Performance Package. But it could also stand for "Preferred Package" and "Premium Package." A spokesman for Mazda hasn't confirmed any of these rumors after getting asked for the matter.
In addition, the dealer codes also reportedly reveal the turbocharged models will come with an all-wheel-drive and a "6A" transmission, which indicates a six-speed automatic. However, we are still hoping that the final Mazda 3 specs will be offered with a manual transmission option.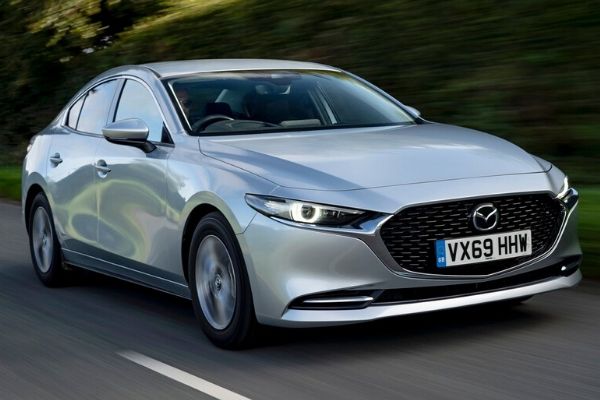 Do you think the design should be updated or retained?
The speculated turbocharged Mazda 3 hatchback could be powered by same the engine as the 6, CX-5, and CX-9. Maybe it will use a new turbo 2.0-liter engine. Either way, a turbocharged Mazda 3 is still a car to look out for.
There have been a lot of updates in various car models since the start of 2020. Some of which are bold, risky, and ambitious updates. With this, maybe a turbocharged Mazda3 is the answer to the growth of its brand despite having to sell it in the market for a higher price.
Here at Philkotse.com, we value your interest in the automotive industry. You can visit our website to find out more.
Author

Rex found his passion for cars at a young age. He loves anything with an engine – which includes cars and planes. Right now, he is pleased to impart that passion for cars to a professional level under Philkotse.