Here's a list of closed roads and other traffic-related updates for Undas 2019.
Undas is upon us once again, and we all know what that means: hordes of people crowding cemeteries to pay respects to their deceased loved ones, be it in Metro Manila or in the provinces. The resulting exodus easily results to a chaotic traffic scenario.
Thankfully, local government units have prepared contingencies to address the expected surge of traffic, and it's our job to keep you in the know.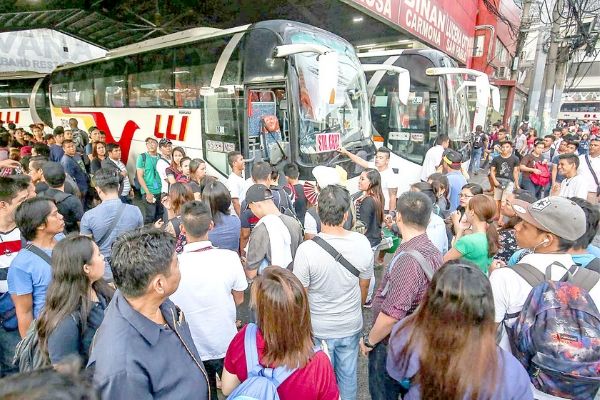 During Undas, it's not unusual to see a surge  
1. Road closures and rerouting
Manila
Several roads and parking areas will be closed between October 31 to Nov 3 as announced by the Manila Police District.
These roads will be closed to traffic starting at 10 pm on Oct. 31:
Leonor Rivera St., from Cavite St. to Aurora Blvd.
Aurora Blvd., from Dimasalang Rd. to Rizal Ave.
Dimasalang Rd. to Makiling St. to Blumentritt Rd.
P. Guevarra St., from Cavite Street to Pampanga St.
Retiro St., from Dimasalang Road to Blumentritt Ext.
Blumentritt Rd., from A. Bonifacio Ave. to P. Guevarra St.
These parking areas will also be closed on the same dates:
Metrica St.
Craig St.
Oroquieta St.
Simon St.
F. Huertas St.
Sulu St.
These areas have also been declared No-Parking Zones on both sides on the same dates;
Retiro St.
Blumentritt Rd. to Bonifacio Ave. to Laon-Laan Rd.
Dimasalang Rd. from Manila North Cemetery Gate to Makiling St.
Laon Laan, including Carola St., Aragon St., Maria Clara St., Don Quijote St., Don Castillas St.
>>> Check out: CALAX to commence partial operations by end of the month.
Makati
Effective October 31, Thursday, 12:01 am until November 3, Sunday 12:01 am
Closed to traffic:
Vito Cruz Ave Ext. from Zapote St. to South Ave.
South Ave. from Metropolitan Ave. to J.P. Rizal St.
Kalayaan Ave. from Zapote St. to N. Garcia St.
Designated for one-way traffic:
Metropolitan Ave. from South Ave. to Jupiter St.
Route Suggestions:
If you're along J.P. Rizal Ave. heading towards Makati Central Business District or the Gil Puyat area, you can turn right on Zapote St. which is a temporary two-way road, then turn left to Kamagong St.
For those heading to N. Garcia, Bel-Air, and Makati City Hall, if you're coming eastbound from the Central Business District area on Ayala Avenue Ext., you can make a left to Metropolitan Ave., then right to Zapote St. (temporary two-way road) then make another right to J.P Rizal Ave. which is likewise a temporary two-way road. From there, you can make it straight to Makati City Hall, or you can turn left on Nicanor Garcia, left to Kalayaan or Jupiter St.
If you're heading to places like Circuit Makati, Delpan St., or the Sta. Ana-Manila Area from Ayala Ave., you can make a left towards Metropolitan Ave., then turn right to Zapote (temporary two-way road) and then left to J.P. Rizal Ave. From there, you can make a right towards A.P. Reyes to your destination.
If you're heading towards Brgy. Poblacion or Guadalupe from J.P. Rizal Ave. coming from Delpan St. heading east, you can use J.P. Rizal as a temporary two-way road.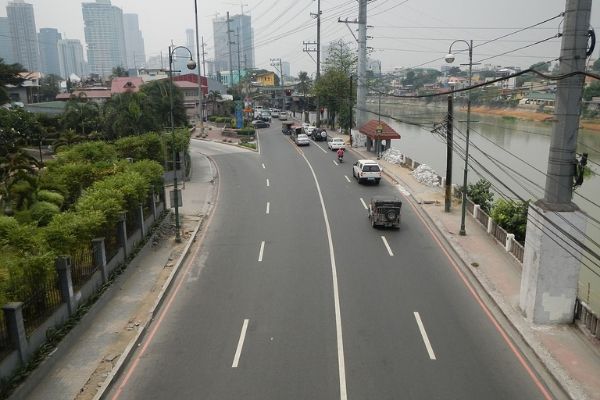 J.P. Rizal is going to become a temporary major thoroughfare in Makati. We just hope it'll have the proper number of traffic enforcers
>>> Read more: How will the MPTC plan tollways program for Holy Week 2019?
Marikina
These temporary changes will take effect on October 31, Thursday, 12 pm to November 3, Sunday, 6 pm.
One-Way Traffic
Andres Bonifacio Ave., from Barangka Flyover to the Shoe Ave. stoplight.
Route Suggestions for vehicles heading to Loyola Memorial Park
From Marcos Highway, head towards Barangka flyover or Barangka underloop, then to Andres Bonifacio Ave. With these directions, you can enter Loyola Memorial Park's Gate 2.
Loyola Memorial Park's Gate 1 is designated as the park's exit.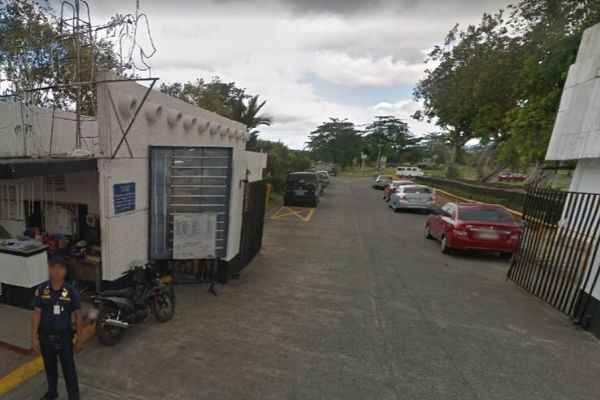 This is Loyola Memorial Park's Gate 1 [Photo Source: Google Earth]
2. MMDA lifts coding scheme for Undas
Starting October 31, Thursday to November 4, Monday, provincial buses will be exempted from the Unified Vehicular Volume Reduction Program or number coding scheme. Public and private vehicles will be exempt on Friday, November 1.
3. Other preparations
Apart from the suspension of the number coding scheme, the closed roads and the rerouting plans, the MMDA will also be reviving Oplan Kaluluwa, deploying around 2,300 agency personnel to assist passengers in various ports and bus terminals.
These personnel will also be tasked in monitoring major cemeteries such as San Juan Cemetery, Manila North Cemetery, Loyola Memorial Park, Manila South Cemetery, and Bagbag Public Cemetery.
MMDA personnel will also be conducting random breathalyzer tests on bus drivers, to ensure that they are not under the influence of alcohol while transporting passengers.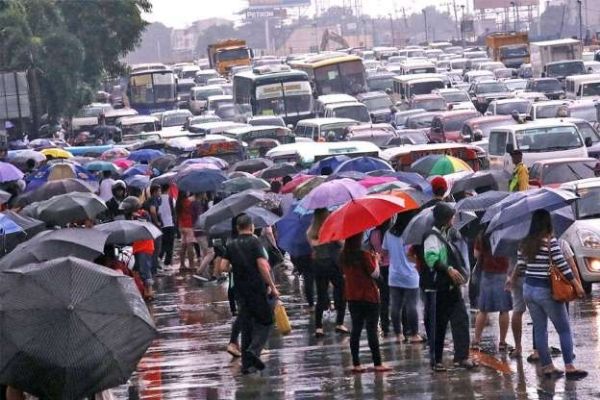 Let's just hope that it doesn't rain for the duration of Undas
For more automotive-related news and traffic updates, keep reading Philkotse.com.


Cesar G.B. Miguel
Author