Recently, Hyundai Philippines has publicized the prices of Kona & Santa Fe for local market.
Introduced in the MIAS 2018 (Manila International Auto Show) in the beginning of this year, the Hyundai Kona 2018 has declared to compete with similar models from Nissan, Honda and Mazda. This auto use 2.0L gasoline engine to produce 147 hp and max torque of 179 Nm, mated to a 6-speed automatic gearbox.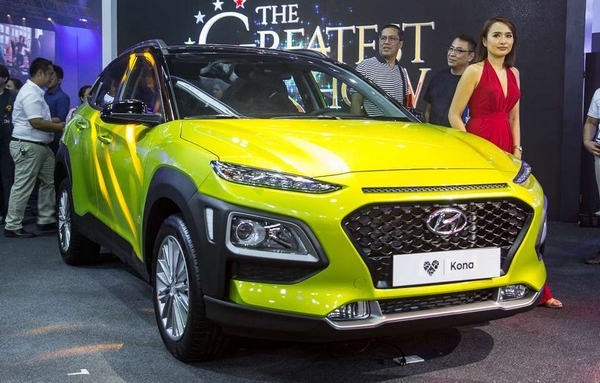 Hyundai Kona on display at MIAS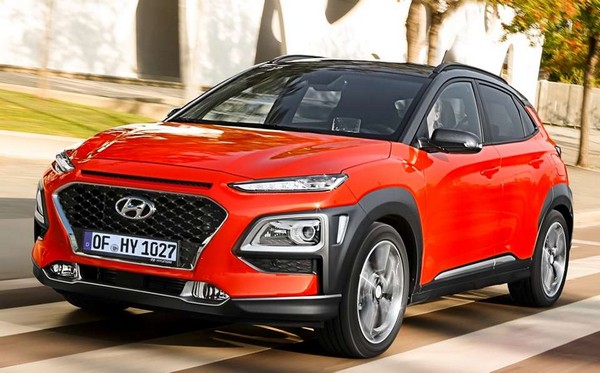 Kona has a quite competitive price in the segment.
Regarding its design, the latest PH-spec Hyundai Kona is equipped with slime headlights and a floating-type radio. Also, the couple of A-pillars are painted in both black and grey to add its funky look. Extra features can be named as tire pressure supervising system, daytime lights or automatic power for opening and closing the window.
The official price of this model is P1,048,000, compared to the base price P980,000 of Nissan Juke, P1,260,000 of Honda HR-V or P1,290,000 of Mazda CX-3. (for latest car price updates, refer to our Philippines Car price lists 2018).
Meanwhile, the all-new Hyundai Santa Fe, which was also released in the MIAS, is prized at P2,338,000. This prototype uses 2.2L CRDi mill, reaching top speed of 197hp and peak torque of 441Nm.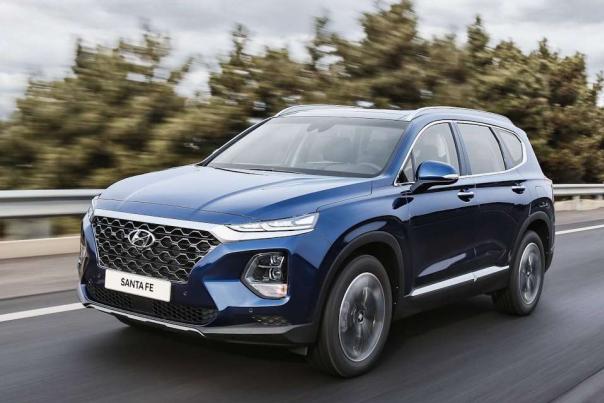 Huyndai Santa Fe was also rolled out at MIAS this year.
Know more about Hyundai Kona

Meant for the bold is the new Hyundai Kona, an entry of Hyundai Motors Corporation to the rising demand for a subcompact crossover. This vehicle features an exterior splashed with exciting and eye-catching details that stand out on the road. Inside, it is equipped with innovations that provide convenience and safety to its riders. Whether you're driving to work or going on a vacation, expect a smooth and reliable performance from this head-turner. Available locally is the Hyundai Kona 2.0 GLS AT. It comes in Chalk White, Lake Silver, and Dark Knight. To match its trendy vibe, Pulse Red and Acid Yellow are also offered.