The Ford Mustang bags another global sales crown.
Ford Mustang, without a doubt, has not just become an American icon since 1964, but in recent years it has also become one of the best-selling American sports cars.
Sure, the nameplate is now 56 years old, but it has grown a lot to the point that its fanbase has become multi-generational.
Watch it before buying a Ford Mustang Philippines!!! | Used Car Review | Philkotse
On April 17, 2020, Mustang Day, Jim Farley, the Chief Operating Officer of Ford Motor Company says that:
"We're proud of our growing Mustang Stable and performance variants. From Sweden to Shanghai, more and more driving enthusiasts are enjoying the feeling of freedom and the American open road in these new Mustangs. We are honored to serve our owners, enthusiasts and fans for 56 years and counting."
This statement by Mr. Farley was spoken in Dearborn, Michigan, the birthplace of the Mustang Marque, and the hometown of the Ford Motor Company itself. Here, the first generation 1967-1968 Mustang rolled out under the supervision of the legend himself, Lee Iacocca.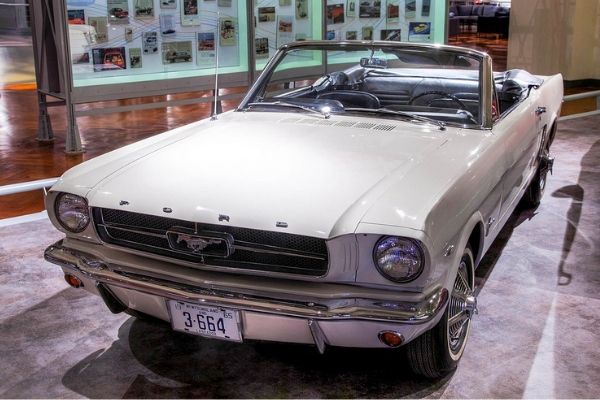 Behold! Ford Mustang serial number 1. And yes, it's a convertible
>>> Related: A preview of the 2020 Mustang 2.3 L High Performance Package
The Mustang's Triple Sales Crown
According to HIS Markit, a global information, analytics, and solutions company, the Ford Mustang has sold 102,090 units last year. This makes the said model the best-selling sports car in the world in 2019.
In turn, this also marks the fifth consecutive year that the Ford Mustang was the best-selling coupe in the world. 
In the United States alone, the Ford Mustang sold 72,489 units in 2019. In 2018, Ford has sold around 10 million Mustangs since the nameplate started back in 1964. This also makes the Mustang America's best selling sports car of the last 50 years.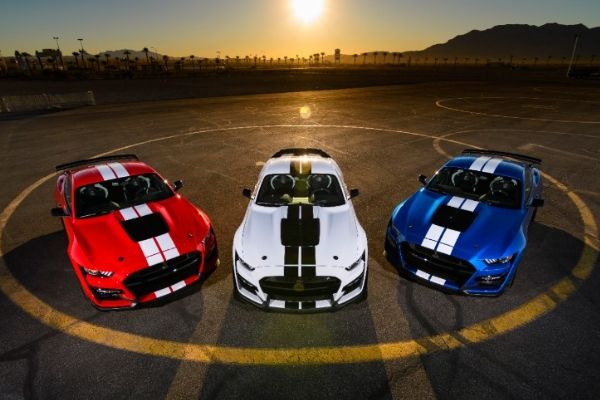 The Mustang is a sign that people still like fun to drive cars. Fuel economy be damned
>>> Related: Ford Mustang car price in the Philippines
The Current Global Mustang Lineup
Currently, 12 Mustang variants are available worldwide. These include the humble but very exciting EcoBoost and the powerful GT models, which are currently available here in the Philippines.
There's the deliciously retro-modern Mustang Bullitt, the Mustang Shelby GT 350, the Shelby GT350R, and the Shelby GT500. All of these also come with each of their own optional packages, performance or aesthetic wise.
Are you excited for what's to come for the Ford Mustang? Do you want more Mustang variants to come here to the Philippines? We all do.
For the latest updates in the automotive industry, keep reading here on Philkotse.com.
Know more about Ford Mustang

<p>Ford&#39;s famous pony car is now in its sixth-generation model and is available in the Philippines in four variants. This includes the&nbsp;Mustang EcoBoost 2.3-liter Premium AT,&nbsp;&nbsp;Mustang GT 5.0 Premium Fastback AT,&nbsp;Mustang GT 5.0 Premium Convertible MT, and the&nbsp;Mustang GT 5.0 Premium Convertible AT. All of these Mustang variants are rear-wheel-drive, and either uses a six-speed manual transmission, or a ten-speed automatic transmission. There are two avialable engine options for the Philippine-spec Mustang. The first is a 2.3-liter EcoBoost inline-4 gasoline engine capable of producing up to 310 horsepower and 475 Nm of torque. The second, more powerful engine is a 5.0-liter V8, which can churn out 460 horsepower and 569 Nm of torque.&nbsp;</p>

Cesar G.B. Miguel
Author