Ford's micronAir filter might be a useful upgrade for your car.
Due to the COVID-19 pandemic, the world as we know it has forever changed. Social distancing has become the norm, and wearing masks and washing your hands regularly is now a must.
Now the Philippine government has recently lifted the enhanced community quarantine, and moved the National Capital Region, and most parts of the Philippines into the general community quarantine. That means most of us can now go out and go about our jobs. As long as there's no vaccine found for the said disease however, the threat still lingers.
Many car manufacturers are looking for ways to provide an added protection to shield you and your family from viruses and allergens. Geely's Philippine-spec Coolray and Azkarra for example now come with enhanced air filters.
Air Filter Replacement - A New Way of Ford Service
Now Ford Europe recently announced that it is now offering something similar.
>>> Related: 3 ways car brands got creative to cope with current COVID-19 crisis
Ford's new Air Filters
Called the Ford micronAir protect filter, which was designed to protect a car's occupants from bacteria, fungi, allergens, and even viruses by using a layer made from a blend of citric acid and carbon. Ford said that its new air filter can sieve out 0.05 microns which is better as compared to Geely's air filter, and Tesla's "Bioweapon Defense Mode" filters which can filter particles down to 0.3 microns in size.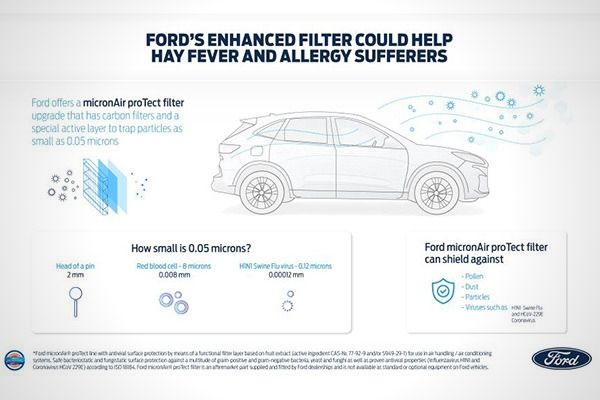 Do note that the average novel coronavirus particles are 0.12 microns according to the CDC    
As such, the new Ford air filter might be able to protect its occupants against viruses like the novel coronavirus, and the H1N1 virus.
Currently, the said filter is available from Ford Europe dealerships. It can be fitted to cars like the Ford Focus, and orders are now being filled out for the Ford Fiesta, and the EcoSport. 
For the Philippines, there's no news yet whether the Ford micronAir protect filter is going to be available here. Note however that the novel coronavirus causing the COVID-19 disease is still very present here in the Philippines. With that in mind, Ford Philippines would do well to introduce this upgrade for the local market.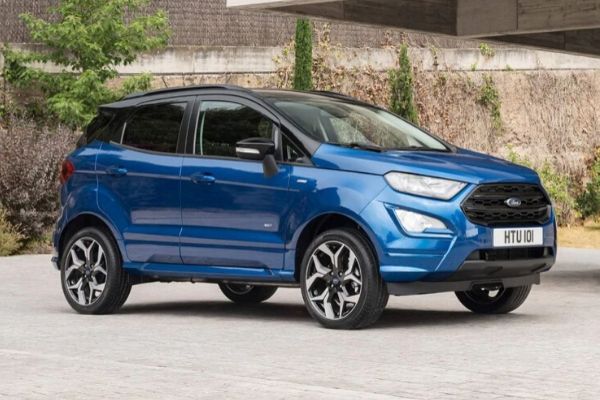 The Europeans now get a new air filter, one top of the sexy looking Ecosport. Great.
For more automotive news, keep reading here on Philkotse.com.
Know more about Ford

Car enthusiasts in the Philippines can enjoy Ford cars, performance vehicles, SUVs, pickup trucks. Ford provides a wide range of car choices. Some of the best-selling cars offered by Ford Group Philippines are the Ford EcoSport, Ford Everest, Ford Expedition, Ford Explorer, Ford Mustang, Ford Ranger, Ford Ranger Raptor, Ford Transit, and Ford F-150. Check out Philkotse.com's latest Ford price list, as well as the available promos, and the latest news, reviews, updated specs, and other information.

Cesar G.B. Miguel
Author