The gnarly Ranger FX4 Max is also set to arrive.
Ford is still one of the top 10 car brands in the Philippines last 2020. The blue oval brand managed to register a total of 14,775 units sold last year, which translates to a 6.04 percent market share.
11 new upcoming cars in 2021 in the Philippines | Philkotse Top List
Ford Philippines finished as the top six car brand in the Philippines last year in terms of unit sales. It fell short to enter the top five brands in the country by less than 750 units. Suzuki Philippines clinched the fifth spot last 2020 with 15,515 units sold.
Despite not being able to enter the top five car brands in 2020, Ford PH shared that the Ford Ranger is the best-selling 4x4 pickup truck in the Philippines. The 4x4 versions of Ford's pickup truck registered a total of 5,093 units sold or 52 percent of the total 9,767 Ranger sales in 2020.
The company aims to retain the Ranger's positive sales performance this 2021. To do just that, Ford PH has confirmed through an announcement on its internal employee website that the facelifted Ranger is coming to the market this year. More importantly, the Blue Oval has already sent out the invites to its first virtual launch this year, which is set to happen next week.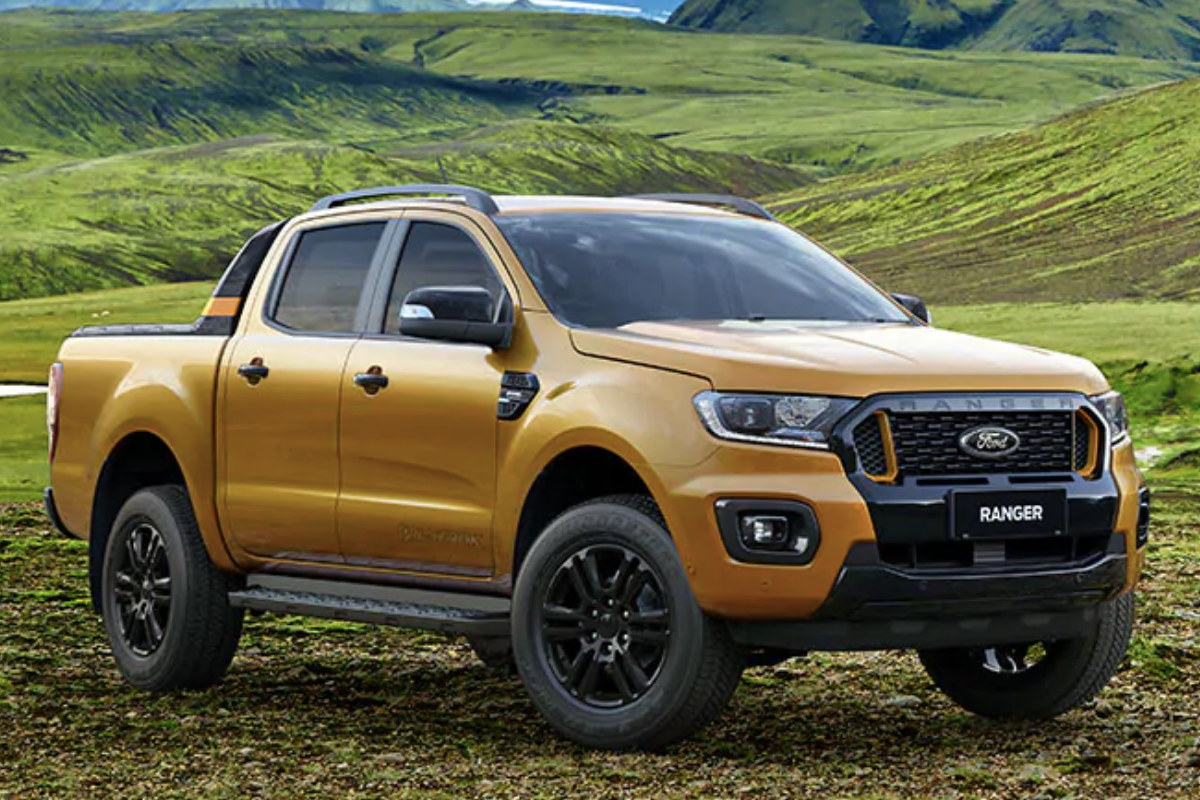 Facelifted Ford Ranger
The facelifted Ford Ranger debuted in Thailand last 2020. As a facelift model, the Ranger features a restyled trapezoidal grille with a contrasting accent. Ford has also given the Ranger Wildtrak a new set of black alloy wheels along with black side mirrors and door handles. The rear, on the other hand, stays relatively similar to the outgoing model. But, the Thai-spec facelifted Ford Ranger Wildtrak now comes with a power roller shutter on its cargo bed.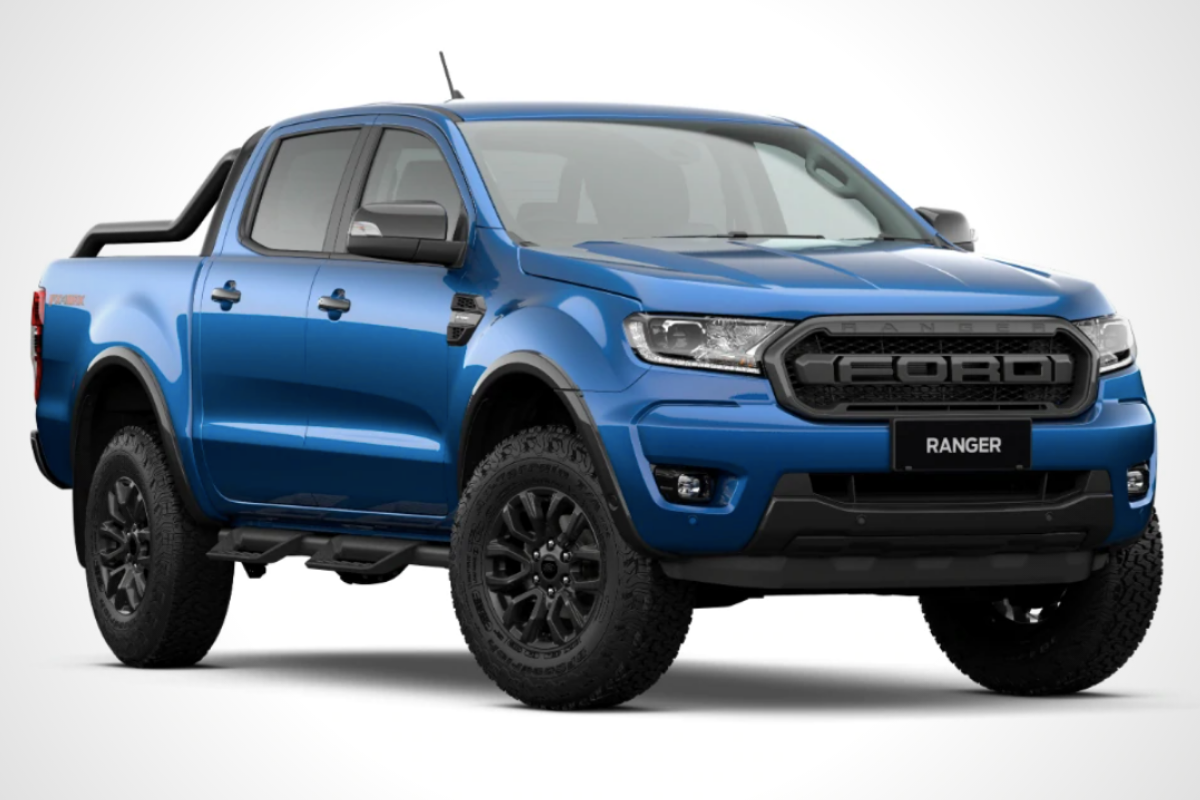 Ford Ranger FX4 Max
Aside from the facelifted Ranger, Ford PH has also confirmed that it will be introducing the gnarly Ranger FX4 Max this 2021. The said pickup truck is currently sold in Australia but it seems that it will soon be available in the Philippines.
The Ford Ranger FX4 Max is like a little sibling of the Raptor. It comes with a blacked-out grille that features a massive "FORD" trim. The Ranger FX4 Max also features unique side steps, blacked-out BF Goodrich 17-inch all-terrain tires, and a monotube Fox shock absorber.
Under the hood, the Ranger FX4 Max is powered by a 2.0-liter turbocharged diesel engine that delivers 155 hp and 500 Nm of torque. The engine is connected to a 10-speed automatic transmission.
Visit Philkotse.com to get more of the latest automotive news.
Know more about Ford Ranger 2021

<p>The Ford Ranger received numerous facets and practicality and is one of the long-running in the segment of pickup trucks. Still, it has changed a lot in recent years, and today, it is equipped with proper SUV features, truck muscularity, spacious cabin, car drivability, and the like.</p> <p>The sport-themed oriented urban truck was intended for the buyer&#39;s active lifestyle. Hence, the Blue Oval Company&#39;s midsize pickup truck is also utilized as a lifestyle &#39;weekend&#39; SUV aside from being just a pickup car. Its robust and multi-talented platform is common for both Ford Ranger and <a href="https://philkotse.com/ford-everest-price-philippines" title="Ford Everest Philkotse Car Guide">Everest</a>, the latter is considered one of the leading SUVs in its respective segment.</p> <p>Powering the Ford Ranger is either a 2.5-litre or&nbsp;3.0-litre Dura TORQ TCDi diesel engines that supply high values of power and torque as well as better mileage. It also features enough room and additional space at the back for either business or personal purposes.</p> <p>The double cabin pickup truck comes with on-road agility, together with its competent handling and reasonable off-roading capability with a 4x4 mechanism. Moreover, the midsize pickup truck&nbsp;features top-class safety features and competes with the types of <a href="https://philkotse.com/isuzu-d-max-price-philippines" title="Isuzu D-Max Philkotse Car Guide">Isuzu D-Max</a>, <a href="https://philkotse.com/toyota-hilux-price-philippines" title="Toyota Hilux Philkotse Car Guide">Toyota Hilux</a>, <a href="https://philkotse.com/chevrolet-colorado-price-philippines" title="Chevrolet Colorado Philkotse Car Guide">Chevrolet Colorado</a> and, <a href="https://philkotse.com/mitsubishi-strada-price-philippines" title="Mitsubishi Strada Philkotse Car Guide">Mitsubishi Strada</a>.</p>

Martin Aguilar
Author