The project restarts two decades after the initial prototype was stalled.
BMW has no plans to relinquish its reputation as a manufacturer of exhilarating everyday driving machines anytime soon. Ahead of the global reveal of its anticipated M3 sedan for sale and M4 Coupe on the market, the motoring giant from Munich is giving an exclusive sneak peek at a totally new model, courtesy of its M performance division: the first-ever M3 Touring.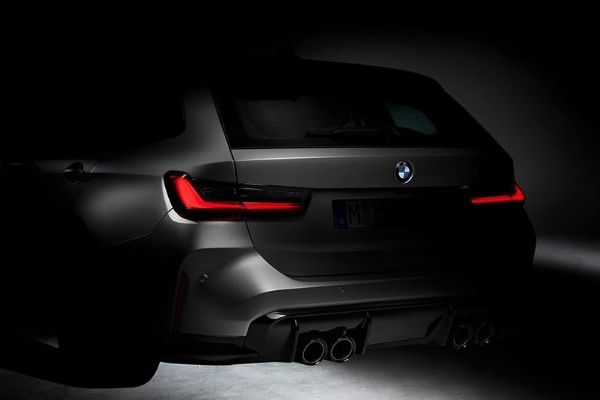 The shape of what's next for BMW's M Division
Just to be clear, the car itself is two years away from perfection, with extensive development ahead of it. Sessions at the Nürburgring's Nordschleife will be underway in the next few days to kickstart the new model's testing and tuning program. But this early, BMW is already clear about the kind of machine it intends the new M3 Touring to be – more than a glorified station wagon, a car that's as exciting in performance and practical in utility as it is refined in demeanor.
To that end, the carmaker is already putting the crosshairs on one of its German rivals, Audi. More precisely, the M3 Touring will be benchmarked against the on-sale RS 4 and RS 6 Avant on the market. BMW is setting up a clash to see which station wagon best completes the transformation from sedate to sporty on-demand real quick.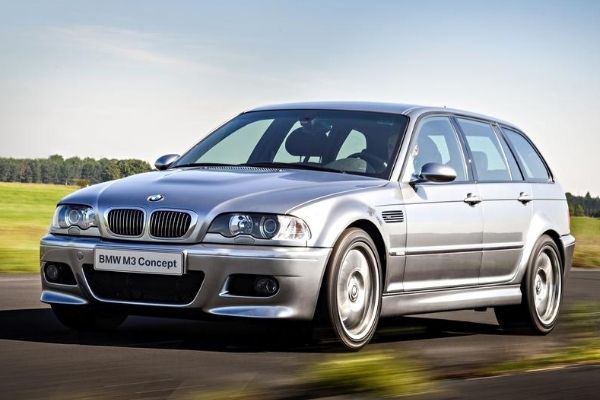 The BMW M3 Touring Concept was the first to show what was possible
It isn't the first time that the brand is attempting an exciting estate car from the 3-Series mold. That honor belongs to the E46 M3 Touring Concept, which never got past the prototype stage two decades ago.
It was handsome, it embodied the spirit of BMW M Power, and it could be easily integrated into the standard 3 Series Touring assembly line.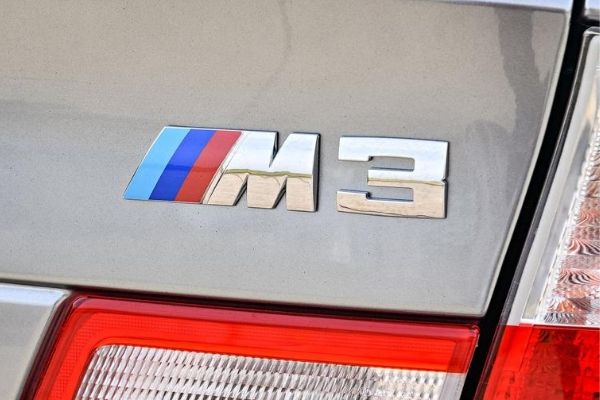 Hopefully, we'll see a production version BMW station wagon wearing this badge in two years
Whatever the reason for its stillbirth, BMW is now thankfully making amends. Five doors and a highly-configurable luggage compartment are promised, which cover the practical aspect. An inline-6 M TwinPower turbo mill will make its way under the hood, two cylinders short of its intended Audi competitors, so it remains to be seen how the new Bimmer will stack up against what even they will be like at the end of two years. Very few other details have been given (the car has yet to begin development after all), but we've no doubt that the BMW M3 Touring will be worth the wait.
Visit Philkotse.com for more stories on future tarmac thrillers.

Know more about BMW 3 Series 2022

The BMW 3 Series Philippines 2022 is a 5-seater compact executive sedan that was introduced by the car brand in 1975. Now on its seventh generation, reports suggest that the model will receive a mid-cycle refresh in 2022. In the local market, this vehicle is available in two variants with a price that ranges from Php 3,190,000 to Php 5,490,000. Under the hood, the luxury car has two engine choices. One is the 2.0-liter inline-4 gasoline engine that makes 156 horsepower and 250 Nm of torque, while the other is a larger 3.0-liter inline-6 gasoline engine that churns out 374 horsepower and 500 Nm of torque. Both engine options are paired to an 8-speed Steptronic automatic transmission.
In terms of dimensions, the 3-Series is 4,709 mm long, 1,827 mm wide, and 1,435 mm long, including a wheelbase of 2,851 mm. Locally, this German compact executive sedan is competing against the likes of the Mercedes-Benz C-Class and Lexus IS.

Joseph Paolo Estabillo
Author