This Air Jordan themed BMW is for die-hard fans of the GOAT
Two legendary names in their own sport.
One of the most iconic shoes in our generation, the Air Jordan 1, and the most iconic car in the BMW lineup, the M3, have been put together to give die-hard fans of both worlds a sweet treat.
The Air Jordan themed BMW M3 was created by the graffiti creative agency 400ML together with the auto-tuner iAcro.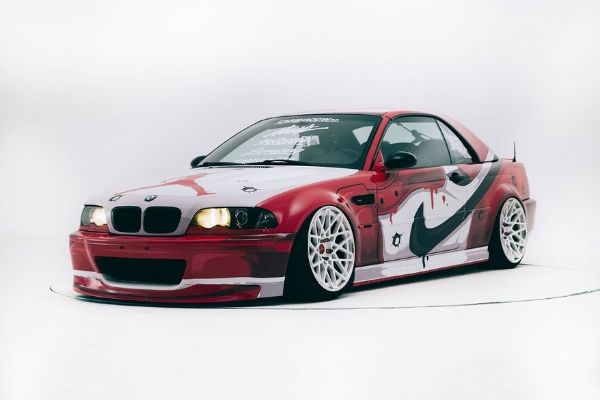 The Air Jordan 1 themed BMW M3 (E46)
The two creators first selected creative prototypes through online voting, and finally modified the car based on the Air Jordan 1 "Chicago" with the most votes. The Air Jordan themed BMW M3 comes with a large Nike logo on the sides, as well as the Nike Air logo on the roof, and the Jumpman logo on the hood and rear window.
In addition, the Beijing-based graffiti crew 400ML added its signature detailing such as the melting paint and bullet holes. In terms of performance figures, the Air Jordan themed BMW M3 (E46) comes with 343 horsepower and can run from 0 to 100 km/h in 5.1 seconds.
>>> Related: BMW PH offers entry-level 318i Sport for only P3.19M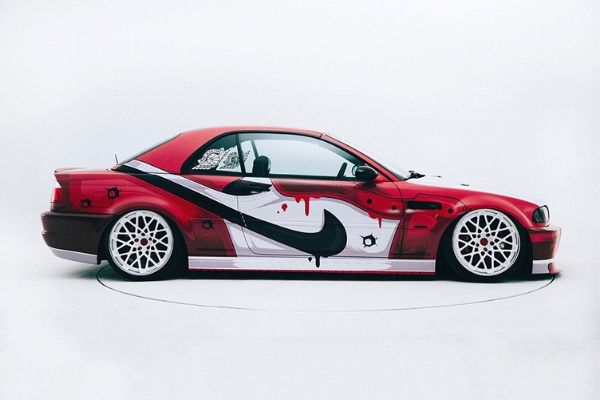 The attention to detail in this car is stunning
Both the Air Jordan 1 and BMW M3 are monumental figures in their own fields – Michael Jordan in basketball and the M3 in motor racing. MJ finished his career with six championships with the Chicago Bulls and won the Olympic Gold twice.
The collaboration between Nike and Jordan remains to be the most iconic sports products ever. Needless to say, Michael Jordan is regarded as the greatest of all time.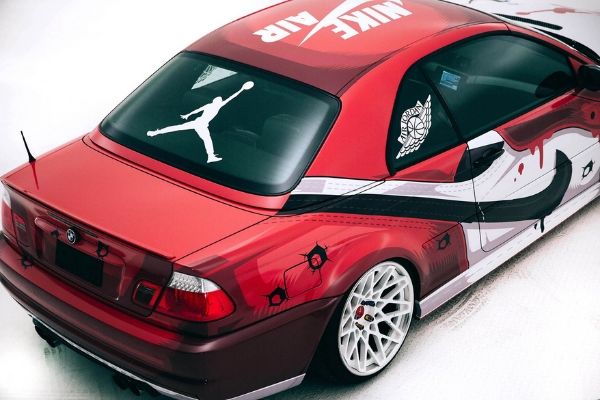 GOAT x GOAT
While the BMW M3 won a World Champion title, two European Champion titles, more than 60 national titles, including two at the Deutsche Tourenwagen Masters (DTM), as well as wins on the 24-hour Nürburgring or the Rallye World Championship.
These achievements gave the BMW M3 a legendary name in motorsports.
Here at Philkotse.com, we value your interest in the automotive industry. You can visit our website to find out more.
Author

Rex found his passion for cars at a young age. He loves anything with an engine – which includes cars and planes. Right now, he is pleased to impart that passion for cars to a professional level under Philkotse.