Based on the BMW 4-series compact executive car, the BMW M4 is a high-performance vehicle model developed by BMW's in-house motorsport division, BMW GmbH. As such, this M-sport is the real deal.
It makes more power than its "normal" versions, and of course, can provide you with immense driving pleasure when you want it.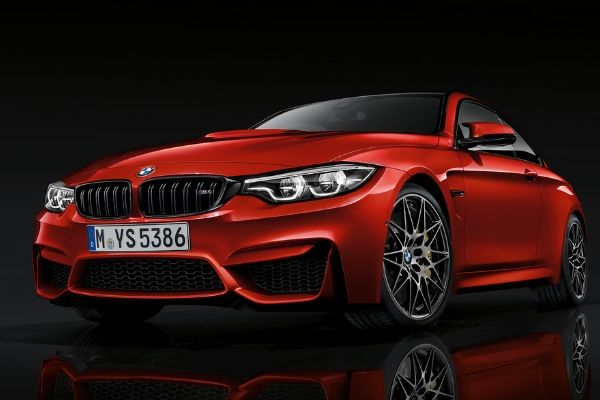 Look at the size of those air-intakes
Under the hood, the BMW M4 Coupe comes with a twin-turbo, inline-6, gasoline engine which can make up to 431 horsepower and 550 Nm of torque. Power is sent to the rear wheels with a seven-speed dual-clutch transmission.
Being an M-Sport vehicle, the M4 Couple also comes with an electro-mechanical limited slip differential. A 6-speed manual transmission, thankfully enough, is also an option.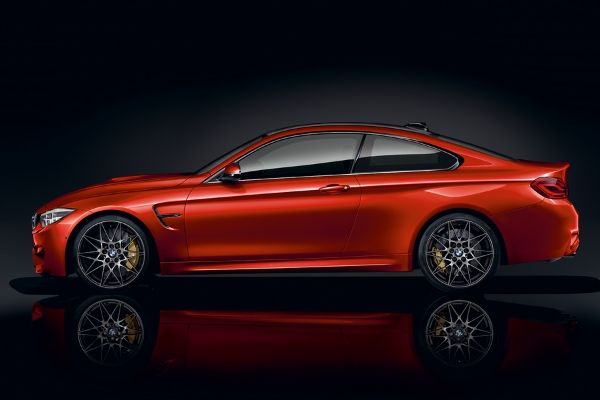 From the sides, the M4's wheels will definitely catch your attention
On the outside, the BMW M4 2020 is quite the departure from the normal 4-series. It is unconditionally sport as its front section sports a pair of significantly larger air-inlets, a set of lighter, different looking wheels, as well as a lot of carbon fiber which can be found underneath with its front and rear air-dams, as well as its roof.
And lastly, there's the M4 Coupe's flared wheel arches and the carbon fiber reinforced tailgate that comes with an integrated spoiler.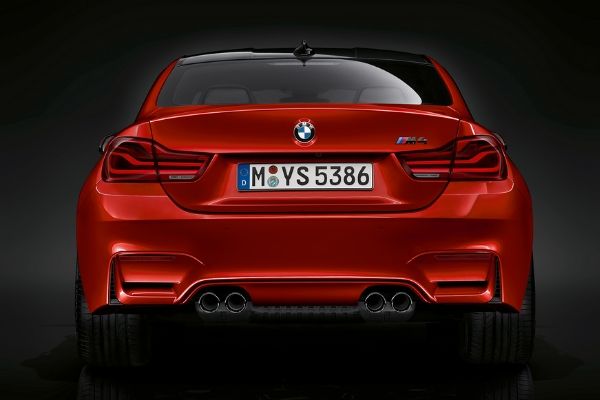 The rear end further exhibits the sporty aggressiveness of the M4
Once you step inside, you'll quickly notice that the M4 Coupe has an abundance of REAL carbon fiber found on numerous spots inside the car like around the AC vents, below the infotainment system, on the center console, and many other parts.
This, as well as the bucket type sport seats, makes it plain that the M4 is a true-blue sports car. It's meant to be driven hard and it'll help you take on the g-forces.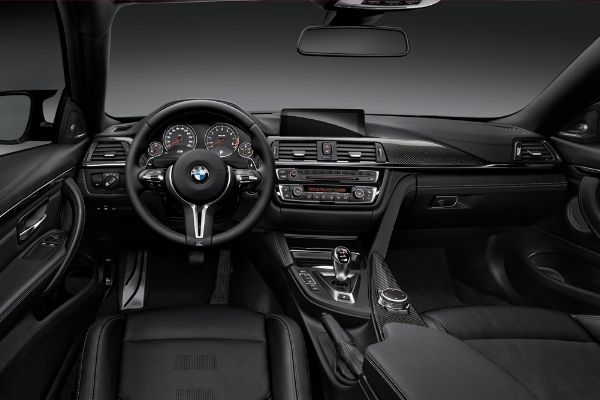 Looks comfy inside too
Apart from being sporty, the M-Sport also has a great deal of practicality built into it. Its infotainment system has Apple Carplay and voice control. There's also the presence of a wireless charger, and it comes with a Wifi hotspot function. And lastly, the M4 Coupe comes with a roof aerial connection which can boost your phone's signal. Neat.
While four people can fit inside the M4 Coupe, note that headroom and legroom might not be the best.