BMW launches 3 cars online, including new electrified 2021 5 Series
BMW is going hybrid for its 2021 lineup
The rise of the hybrid era in the auto industry seems to be inevitable as BMW introduces the new 5 Series, 6 series, and X2 xDrive25e in an online world premiere. All of these three new BMW vehicles now come with either a mild-hybrid or plug-in hybrid powertrain option.
For the BMW 5 Series, the German automaker kept most of its key design features. A new more linear LED running lights have been added, so as a longer and wider kidney grille.
Same goes at the back, the taillights have been slightly redesigned to form new L-shaped signature inlays.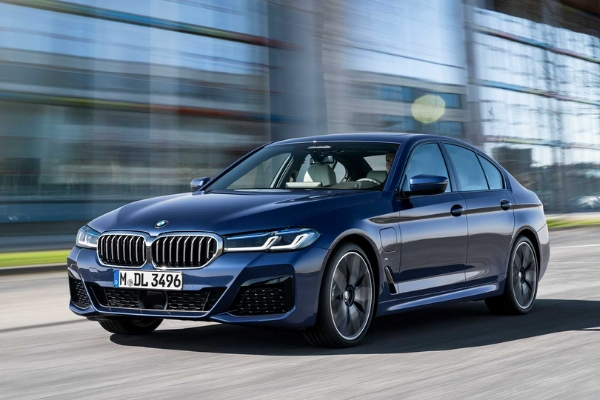 The 2021 BMW 5 Series
BMW will be offering 4 trim levels for the 5 series, including the 530i, 530e plug-in, 540i, and M550i. The 540i model will have a more efficient driving experience with the help of its new 48-volt mild-hybrid system.
While the 530e plug-in hybrid now uses a 2.0-liter turbocharged engine and an electric drive unit that produces a total power of 288 hp and 420 Nm of torque
On the other hand, the new BMW 6 Series Gran Turismo comes in with a revamped exterior design and updated interior. It has been added with new contours for its kidney grille and updated its headlights.
The lower air intake is now divided which gives the 6 Series a sharper looking front fascia.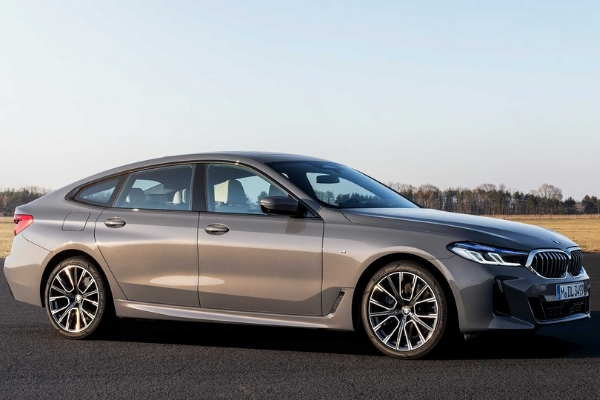 The 2021 BMW 6 Series
>>> Related: BMW 2-Series Gran Coupe is coming soon to the Philippines
All engines for the 6 series will be equipped with a 48-volt mild-hybrid system as standard equipment – this will add 11 hp to the 6 Series GT and increase its overall efficiency.
The 6 series' engine options include a 2.0-liter inline 4 gasoline engine, 3.0-liter inline 6 gasoline engine, 2.0-liter inline 4 diesel engine, and 3.0-liter inline 6 diesel.
Lastly, the compact crossover BMW X2. It will share the same powertrain with the X1 xDrive25e but will feature a more aggressive take on design details.
The fog lights have been removed to make space for a sportier front bumper design. LED headlights come standard and it will run on 17-inch wheels with a double-spoke design with a U-shape at the rims.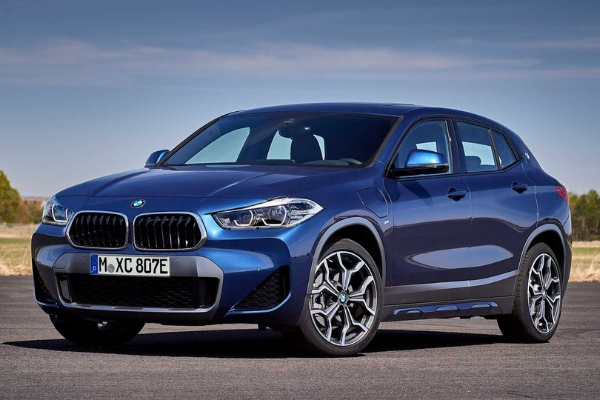 The 2021 BMW X2 xDrive25e
>>> Related: 2020 BMW M4: Is it available in the Philippines?
The X2 xDrive25e can generate a total power of 217 hp and 385 Nm of torque.
For its all-wheel-drive option, it uses a 1.5-liter three-cylinder engine to power the front axle and a rear-mounted electric motor for the back wheels that can run from 0 to 100 in 6.8 seconds and reach a top speed of 195 km/h.
Here at Philkotse.com, we value your interest in the automotive industry. You can visit our website to find out more. 
Author

Rex found his passion for cars at a young age. He loves anything with an engine – which includes cars and planes. Right now, he is pleased to impart that passion for cars to a professional level under Philkotse.