BMW pays respects to the first generation M4 with its 2020 year model.
BMW is one of the most recognizable automotive brands in the world. If we're looking at all its contributions in the automobile industry, it's no wonder why that is the case.
Its name stands for Bayerische Motoren Werke AG. When translated to English, this is read as Bavarian Motor Works. It crafts both motorcycles and automobiles, marketed worldwide.
Other brands that are under BMW are Rolls-Royce and Mini. But today, we're going to take a look into the 2020 BMW M4.
Is the 2020 BMW M4 still WORTH a look?
BMW M3 and the M4
The once available coupe design is no longer available for the M3 series. Instead, it's named as M4. But of course, this was lined up with the rest of the new BMW 4-Series.
That's not all, for the first time in its history, the M3 and its M4 sibling are now turbocharged. Now, this may not seem like a big deal if you're the typical car guy.
After all, the first thing that comes to mind after hearing the word "turbo" is "fast." Aside from that, almost everything else with the M badge already had a turbo attached even six years ago.
The M4 will reportedly be available as a four-door model
As a matter of fact, even the incredible 1-Series M Coupe has a neat turbo underneath its hood.
This, however, was different from all that. First of all, it's because the M3 coupe before the M4 came with a mighty naturally-aspirated V8 engine.
It revved similarly to how a food blender would go, but it has that tune of harmony one would normally associate with the vehicles produced from Italy.
>>> Related: Newest BMW Philippines for sale
So what's new about the 2020 BMW M4?
BMW pays respects to the first generation M4 with its 2020 year model. Before they announce its next generation, the company will offer the market special editions. Reports said it would be called the M4 M Heritage, with only 750 units of these will be built.
However, the BMW M4 2020 is the only variant available in the Philippines as of this writing. This variant comes with a bevy of features.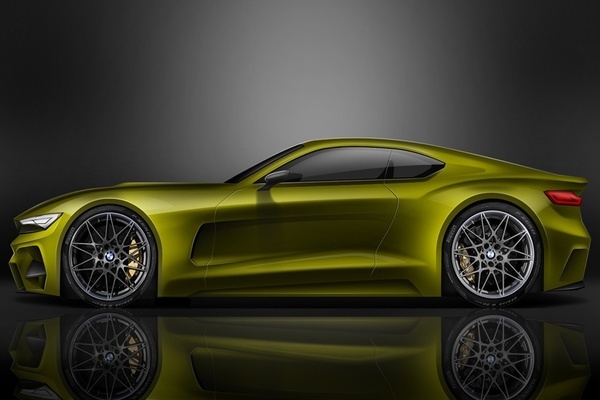 BMW pays respects to the first generation M4 with its 2020 year model
This includes automatic high-beams, self-parking, a head-up display, adaptive LED headlights as well as top and side-view cameras.
If you choose to add the Competition kit, you'll get 19 extra horsepower, revise damping, quicker steering along with other various cosmetic addenda.
Performance, Engine, and Transmission
The BMW M4's power comes from its 425-horsepower twin-turbo inline-six engine. It is partnered with either a seven-speed automatic transmission with a dual-clutch or six-speed manual transmission with a rear-wheel drive.
The competition package lets you increase the power output all the way to 444 ponies. It also retunes the vehicle's academic dampers.
On top of that, there is also a kick into the direct steering ratio while introducing new settings for its rear differential and stability-control system.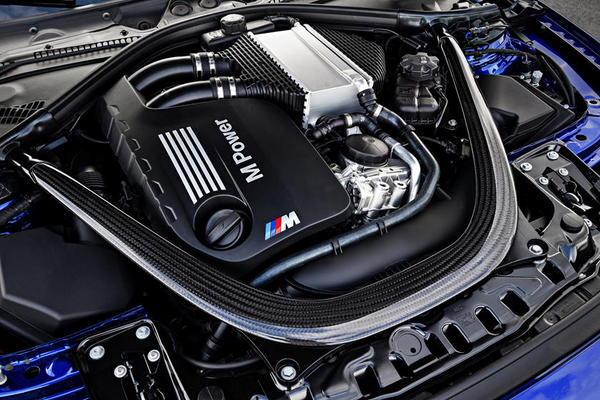 The BMW M4's power is emitted from its 425-horsepower twin-turbo inline-six engine
An M4 fitted with the Competition package and automatic transmission can zip from zero to sixty miles per hour in just 3.8 seconds. This proves it can definitely take on the Mercedes-AMG CG6 S Coupe, it's known rival, in a head-to-head challenge.
The driving experience should be firm while the driver is paid back with genuine agility while on twisty roads. On the tracks, you can drop your M4 to Sport+ mode.
This makes it bite corners more effectively and zip on straight roads as nothing happened. Experts could only wish that the steering still provided the same feedback that could be remembered from the old M cars.
>>> Related: Get the best deals of BMW in the Philippines
Cargo, Interior, and Comfort
If you're into the BMW 4-series, then good news because the M4 seemingly shares its interior with its regular counterpart. That means that the build quality is good, but it may seem lacking in inspiration because it's all douched in black.
Nevertheless, you can still take advantage of the two-tone interior that's offered by BMW. There's Sakir Orange, Sonoma Beige, and Silverstone.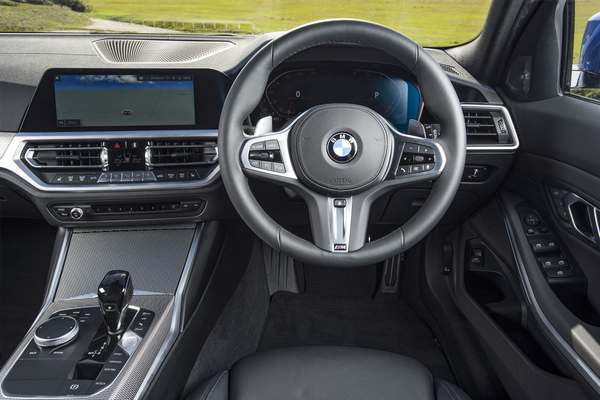 The driving position is made perfect for spirited and serious motoring
>>> Related: BMW M4 Philippines price with monthly installment
The driving position is made perfect for spirited and serious motoring. When it comes to space, the rear seat is rather small compared to the M3 sedan. But it can, however, fit two grown adults.
For the trunk space, you'll find that the coupe's trunk is quite spacious. It can safely keep up to four suitcases without one ruining the others.
Driver-assistance features and safety
The 2020 version of the M4 has not been yet crash-tested by NHTSA (National Highway Traffic Safety Administration). Even the IIHS (Insurance Institute for Highway Safety) hasn't tested it yet.
But both the coupe and convertible offer blind-spot monitoring, lane departure warning and forward collision alert.
2020 version of the BMW M4 has not been yet crash-tested by NHTSA

Know more about BMW M4 2023

The 2023 BMW M4 Coupe was built under the German brand's motorsport division as the high-performance, sport sedan counterpart of the BMW 4-Series model. Through the improvements and upgrades developed by BMW GmbH, they replaced all specifications of the 4-Series that won't make it cut for race car drivers and upgraded it with a more powerful engine, improved suspensions, and a stronger stopping system. It boasts of its adaptive suspension and active differential that complements the 3.0L turbocharged engine, mated to either a manual or DCT transmission, depending on the package. Currently, there is only one variant in the Philippine market which is the BMW M4 Coupe 3.0.
Price available upon request
Explore

Hanna Sanchez
Author