2021 Toyota Hilux facelift rendering shows better view of new face
Here's a clearer look at the 2021 Hilux refresh, including its rear end.
On April 27, 2020, we talked about the refreshed Toyota Hilux and Toyota Fortuner's production delay. A couple a days ago on April 24, 2020, we got to see leaks of the 2021 Toyota Hilux facelift with a very Tacoma-inspired design.
Now, thanks to editing magic, we now got a clearer view of the refreshed Toyota Hilux for the 2021 model year, including a clean rendering of its rear end.
The 2021 Toyota Hilux looks bigger
Well, we aren't actually sure yet whether it's larger in terms of dimensions but due to the shape of the Tacoma inspired front end, it certainly looks huge.
The new grille and front bumper, after all, are made to look like the ones found on a far larger Toyota vehicle. Nonetheless, it looks rather fetching even on the smaller Hilux.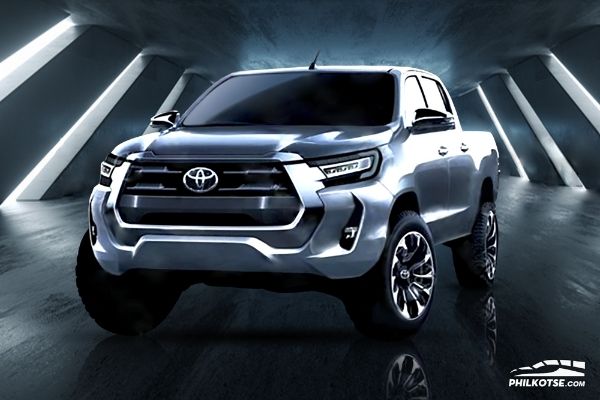 By wearing Tacoma's aesthetics, the Hilux looks better than ever
Apart from the new front fascia, we're guessing that Toyota Hilux 2021 will also be getting a new set of wheels. Towards the rear, it might feature a revamped set of tail lights, which you can see from the pictures are still the wrap-around kind but with a different shape.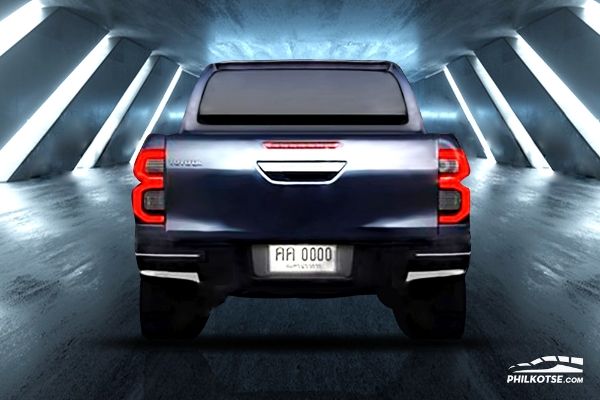 We're also thinking that Toyota will be changing up some elements of the rear
With this design, Toyota is taking the Hilux into new heights of masculine pickup truck design. To this end, we're sure that more truck enthusiasts will be drawn towards the Toyota Hilux thanks to its redesign.
Remember, it's a refresh
Being a refresh, we're also guessing that the 2021 Hilux will still be using the same choices of engines, transmissions, and the same Toyota Innovative Multi-purpose Vehicle Architecture, or IMV.
However, we do wish that a few cool stuff would be included aboard the new Hilux like the Toyota Safety suite, a reversing camera, a better touchscreen head unit maybe?
Are you excited about the upcoming Hilux refresh? We know we are.
Also, remember that the Toyota Fortuner refresh is also rumored to start production by June 2020. So for more updates on that, keep reading here on Philkotse.com.
Author
Cesar learned how to drive a car years before he got his license. Today, he's still looking for that perfect '90s Japanese coupe to drive into the sunset while listening to Crazy Little Love by Nuage. Also has a thing for badass off-road vehicles and weird engine swaps.