2021 Toyota Hilux facelift leaked with Tacoma-inspired design
Take this with a healthy dash of salt, but we won't be surprised if the upcoming Hilux will look like this.
The Toyota Hilux has been around since 2015 and on its way to a mid-cycle facelift, which, in this midsize pickup truck's case, is just right about this year. You see, every generation of the Hilux comes out every 10 years (more or less) so five years from the current generation's initial release means we're midway within its lifetime.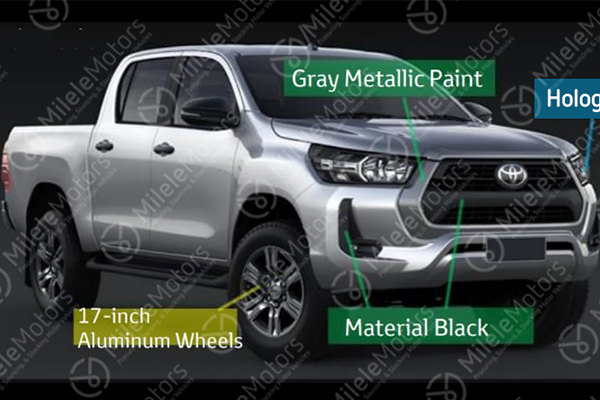 Leaked rendering of the supposed 2021 Toyota Hilux
Needless to say, the Hilux is in dire need of a facelift or a major upgrade. Sure, the Hilux Conquest is a major departure from the horizontal grille of the current model, but it isn't a major revamp as opposed to what we've discovered through the Australian website, CarAdvice.
Mind you, take these images with a bit of skepticism as these aren't official images. These renderings, which appear to be leaked images, are posted by Milele Motors – a global importer of motor vehicles to Africa and Asia.
The photos provided look like part of a sales agent manual, explaining the updated parts of the supposed 2021 Toyota Hilux.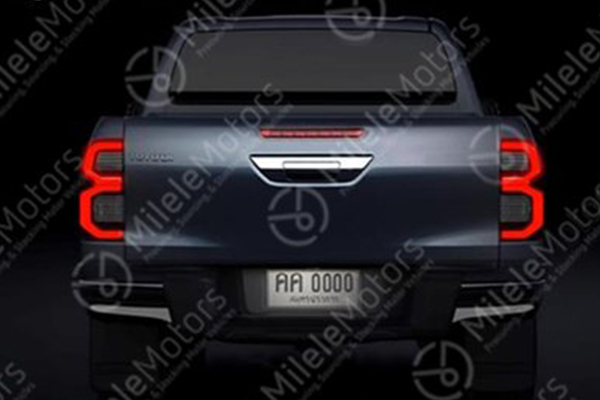 The rear-end shows substantial updates, particularly the rear LED taillight configuration
Of course, as the headline of this story suggests, the leaked images of the 2021 Hilux tell us that the upcoming facelift will draw inspiration from the Toyota Tacoma, the U.S.-market version of the midsize pickup truck. This is observed most especially on the grille but with deviations on the fog lamp housings and lower bumper.
Any other panels other than the front clip to be the same as what the current Toyota Hilux has. The rear-end, however, gets substantial updates, particularly with the rear LED taillight configuration that will be wildly different and will drop the current conservative blocks.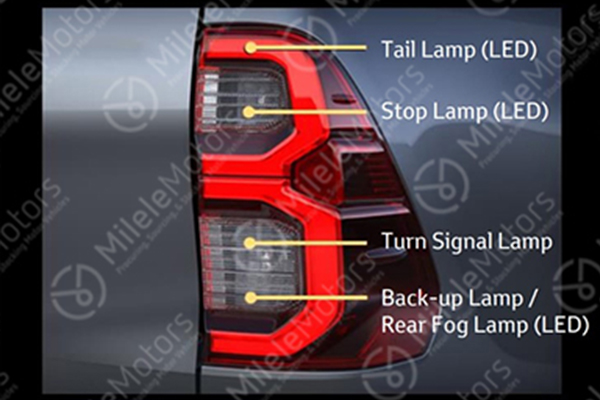 Cool-looking configuration, in our opinion.
But then again, take into consideration that these aren't official images and might turn out to be jusrt internal renderings for Milele Motors to promote its products. Several reports have already surfaced saying that the 2021 Hilux is set to debut by July 2020, so expect any official information from Toyota as soon as that month draws near.
However, we have to say it – if the upcoming Hilux refresh comes close to what we are seeing here, then it won't be far-fetched to say that it will give the beefy Ford Ranger a run for its money – as it has done so in 2019, at least in terms of sales numbers.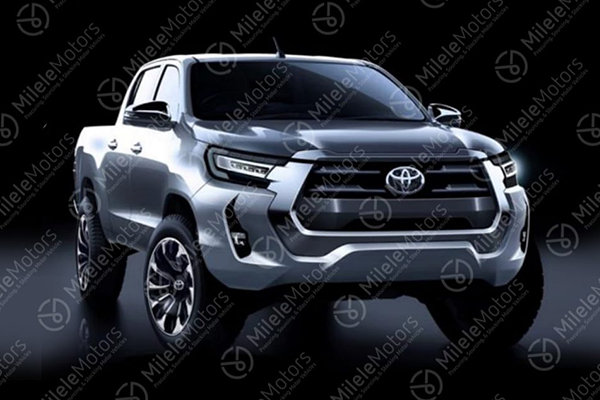 The 2021 Toyota Hilux is believed to make its debut by July this year
Follow Philkotse.com for more instant updates revolving around the automotive industry.