Kia has revealed the all-new 4th-generation Kia Sorento. With the 2020 MIAS just around the corner, they might be displaying the said vehicle. What are we in for?
The fourth-generation Kia Sorento: Our first impressions
After five years, a new generation of Kia's mid-size crossover is finally revealed. And you know what dear readers? We're guessing that Kia might be giving us a preview at the upcoming 2020 Manila International Auto Show.
This is one of our pre-event articles called 16th MIAS - What to expect. As the official media partner of this year's MIAS, Philkotse.com will be updating car enthusiasts with exclusive news on the latest car launches and other event highlights. Make sure to follow us on our Facebook page Philkotse.com, our Youtube channel Philkotse or on our Philkotse.com website for more exclusive feature stories!
2020 Kia Sorento Review | Could it be the best 7-seater SUV? Any better than Hyundai Santa Fe?
As such, let us paint a picture for you. An initial "taste" if you will of the major changes Kia gave this vehicle.
>>> Related: Check out the current car lineup of Kia in the Philippines
Kia Sorento 2020: It's certainly a looker
At first glance, the new Kia Sorento looks vastly different in comparison to its predecessor. From the front, Kia's signature "tiger nose" grille is bolder and it now blends with a pair of fancy looking LED headlights.
Note also that the A-pillar is now positioned further back from the front axle making for a longer bonnet.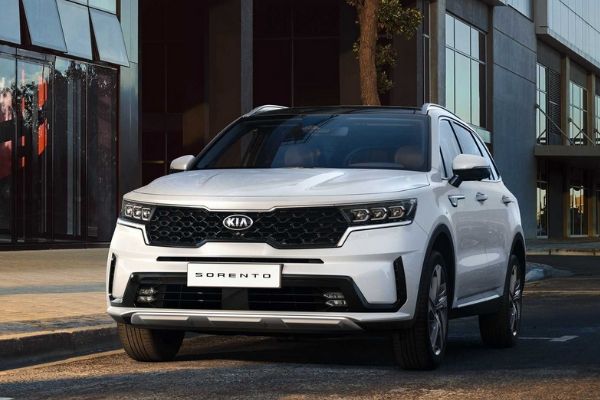 The 2020 Kia Sorento is more mature and definitely serious looking. Don't you think?
From the sides, the new Sorento also did a nip and tuck with its overhangs and several portions of the pillars are now adorned with chromed pieces.
From the rear, gone are the wide rear tail-lights and are instead replaced by a pair of slimmer, vertically oriented ones.
Overall, the 4th-generation Kia Sorento has indeed become much more mature and much more modern looking. Also, it's now much angular than ever before especially from viewed from the rear.
>>> Look into 16th MIAS - What to expect: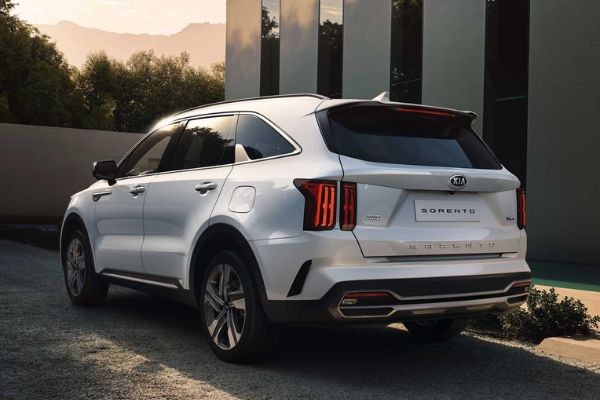 Note the new and more subtle looking taillights
Kia Sorento 2020: Massive changes inside
Apart from the exterior, Kia also gave massive updates to the interior as well. It looks much more premium than ever before and even Kia themselves are saying that it's one of the most spacious interiors that they've ever made.
That seems to be true because the third row now appears to have more legroom whilst having a spacious trunk.
On the dash, Kia also gave the Kia Sorento 2020 a new and massive 12.3-inch digital gauge cluster as well as a 10.25-inch touchscreen infotainment system. Also noticeable is the dial for the gear shifter as well as another dial for changing driving modes.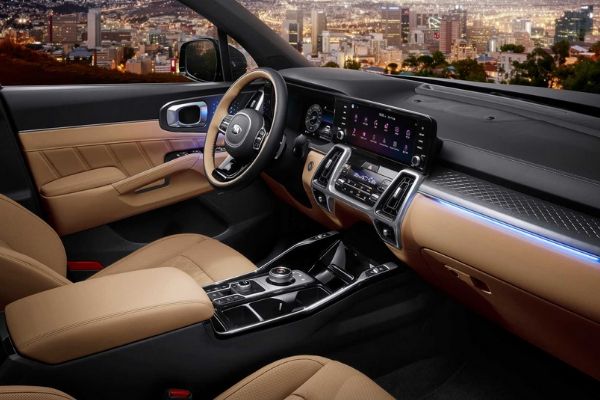 If you think that this doesn't look luxurious then we'll eat our shorts
>>> Check out the latest changes in Kia Sorento Philippines price
As for what's under the hood, however, we'll have to wait for when the new Sorento gets displayed, or if it gets displayed at the 2020 MIAS. Please Kia Philippines!
For more information on the latest cars, keep reading here on Philktose.com!

Know more about Kia Sorento 2023

The Kia Sorento 2023 is the midsize crossover entry of the Korean automaker. Currently, Kia Philippines is offering the fourth-generation version of the nameplate which was introduced in 2020. It is available in two variants with a price that ranges from Php 2,448,000 for the base EX to Php 2,648,000 for the flagship SX. Under the hood, this vehicle comes standard with a 2.2-liter Smartstream inline-4 diesel engine that is capable of making 199 horsepower and 441 Nm of torque. Only an 8-speed dual-clutch transmission (DCT) is used to send power to the front wheels.
Dimensions-wise, the Sorento has a length of 4,810 mm, a width of 1,900 mm, and a height of 1,700 mm. Additionally, it has a wheelbase and ground clearance rated at 2,815 mm and 176 mm, respectively. Locally, this Korean midsize crossover competes against the likes of the Ford Explorer, Subaru Evoltis, and Mazda CX-9.

Cesar G.B. Miguel
Author