The 2020 Nissan Leaf's release is imminent but we thinks its going to appear at the 2020 MIAS.
Nissan Leaf 2020: It's coming
Last year, we talked about Nissan's plan to introduce the Nissan Leaf EV one of their best-selling global models, to the Philippines. As our country needs to play catch-up with the rest of the world in terms of electric vehicles, the prospects of the Leaf arriving at our shores are getting better. And there might be no better event for Nissan to showcase it than the upcoming 2020 Manila International Auto Show. 
This article is part of our pre-event series called 16th MIAS - What to expect. As the official media partner of this year's MIAS, Philkotse.com will be updating car enthusiasts with exclusive news on the latest car launches and other event highlights. Make sure to follow us on our Facebook page Philkotse.com, our Youtube channel Philkotse or on our website Philkotse.com for more exclusive feature stories!
Let us refresh your memory by talking about its specs and why Nissan is even considering bringing in a full-on battery-powered EV h to the Philippines.
>>> Also pre MIAS: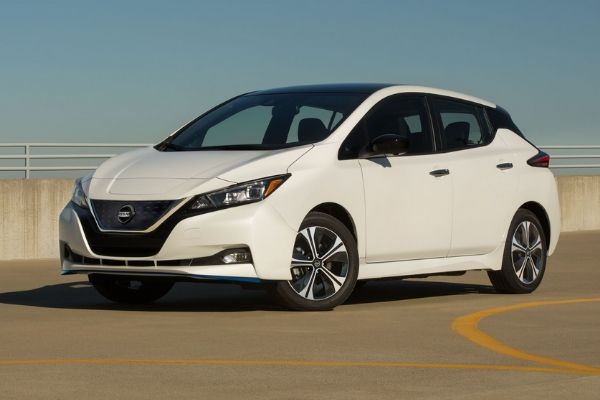 The Nissan Leaf is also a decent looking hatchback
2020 Nissan Leaf: Filipinos want electric cars
While we've ranted about our lack of electric cars in the country and the need for additional infrastructure to support them, Nissan knows that many Filipinos are still interested in getting their hands on electric cars. More car buyers after all are becoming aware of the advantages of EVs as environmentally-friendly alternatives to combustion-powered cars. 
2020 Nissan Leaf: So what's it like?
The standard Nissan Leaf comes with a 110-kW electric motor capable of 147 horsepower, sent to the front wheels. A 40-kWh battery pack provides the juice, giving the Leaf an impressive range of 311 kilometers, or the approximate distance from Quezon City to Baguio City.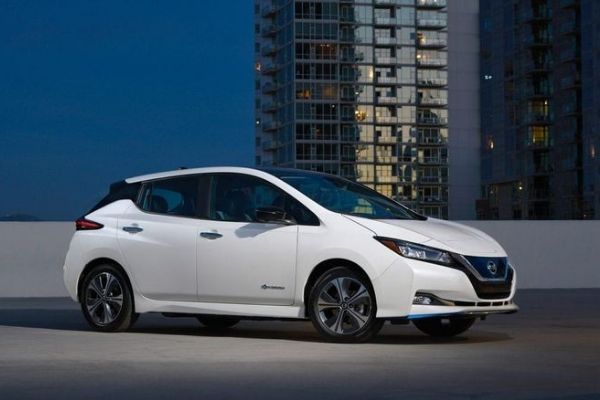 That 311-kilometer range is more than enough for navigating a large city like Metro Manila
>>> Find more: [Auto updates] Nissan Leaf EV 2020 Release Imminent in the Philippines
When it comes to charging, the Leaf can be plugged into a standard wall outlet, yielding a charging time of 12 to 15 hours. An available fast charging wall box cut's that down to between five and seven hours. As of this writing, there are currently 23 charging stations nationwide where the Leaf can be charged on-the-go.
Inside, the Nissan Leaf also comes with an impressive array of tech, such as an eight-inch infotainment display with Apple CarPlay and Android Auto connectivity. Safety features include pedestrian detection, automatic high-beams, lane departure warning system, automatic rear emergency braking system, rear cross-traffic alert, and blind-spot monitoring.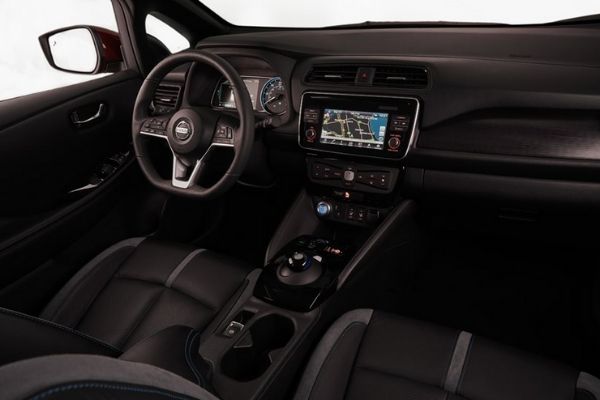 It's got a clean and well-arranged dashboard too!
Nissan Leaf 2020: It's going to be LIT!
If the Nissan Leaf is launched locally, it becomes the second mass-produced EV in the country after the Hyundai Ioniq EV. However, the Leaf will be the first Japan-made EV to enter the country, which is why we're excited to see it up close.
Although Nissan will be participating at this year's MIAS, they have yet to confirm if the Leaf will be making an appearance. If and when it does, we'll be bringing you the latest developments as they unfold.
Keep yourself updated with the most relevant car news here on Philkotse.com! 
Know more about Nissan LEAF

The Nissan LEAF is an upcoming battery electric-powered five-door hatchback fitted with a wide array of advanced features for modern-day driving. Currently, it is one of the best-selling electric vehicles on the market due to its impressive 240km road performance on a single charge. It features a good looking and sporty exterior detailed with the latest innovations. Inside, it is equipped with a wide array of comfort, convenience, and safety riding amenities everyone will adore. Worldwide, the Nissan LEAF is offered in the following exciting variants: the Nissan LEAF S, the Nissan LEAF SV, the Nissan LEAF, the Nissan LEAF S PLUS, and the Nissan LEAF SV PLUS, and the Nissan LEAF SL PLUS. It is available in Brilliant Silver Metallic, Gun Metallic, Deep Blue Pearl, Pearl White Tricoat, Glacier White, Super White, Scarlet Ember Tricoat, and Two-tone White/Black.

Cesar G.B. Miguel
Author
Cesar is a graduate of AB English with previous experience working as a freelance writer for varied internet publications in-between his former stints in the Pharmaceutical Industry, and later as a First Aid Provider and Training Staff at the Iligan City Disaster Risk Reduction and Management Office.
Since childhood, Cesar has been keenly interested in cars. He has learned the ins and outs of these marvelous vehicles and is a competent amateur mechanic who is keen on sharing his knowledge.
Cesar is perceptive of car culture in general – not only in the Philippines but in global regard, as well. His knowledge ranges from the prevalent stories and trends among car enthusiasts around the world, to closely following the latest local and international developments in the automotive industry.