Spoiler alert, building a serious off-road Hilux is expensive. 
The Toyota Hilux Philippines has been praised as a reliable pickup truck since its release way back in 1968. Now that it's 2021, the eight-gen version still remains to be a competent work truck, whilst having more in the way of creature comforts.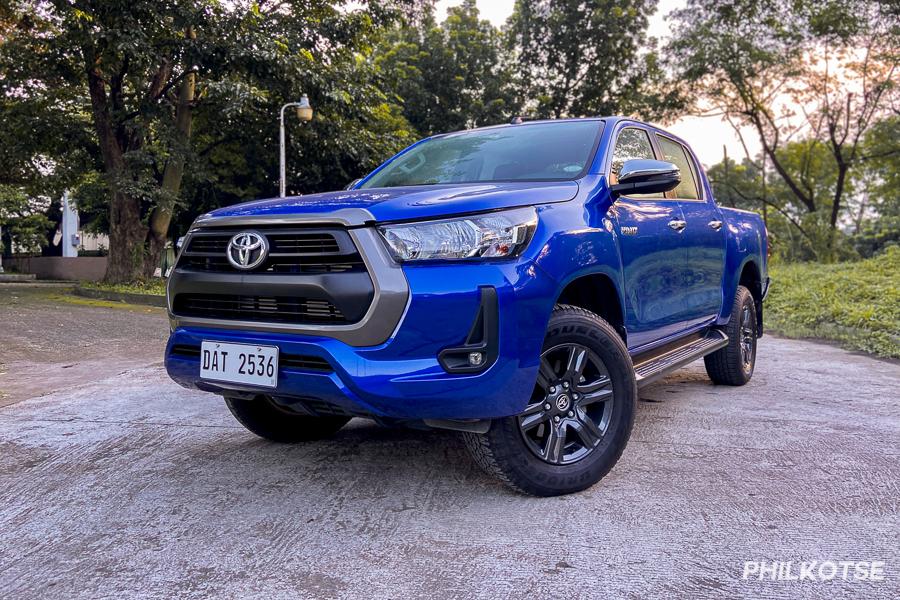 The stock Toyota Hilux G
Like its predecessors, the current Hilux also has a reputation for versatility. In stock form, it can already do well as a family vehicle, and as a cargo carrier for small to medium businesses. But with mods, it can either transform to a badass all-around off-roader, an overlander, or maybe even a full-on rock crawler.  
So, how does one transform the Hilux to be able to fit into those roles? What kind of Toyota Hilux accessories should I buy? Here are some tips & advice.  
Toyota Hilux Accessories for Modification: Ground clearance and flexibility 
Building an off-road vehicle is the polar opposite of building a race-capable car. Instead of gunning for a lower ride height, you want the most ride height and ground clearance as possible for a Hilux off-road build. 
Having a higher ride height and ground clearance affords you several things. One is that your Hilux can now use suspension systems with longer travel, hence it can have better flexibility and stability when taking on uneven terrain.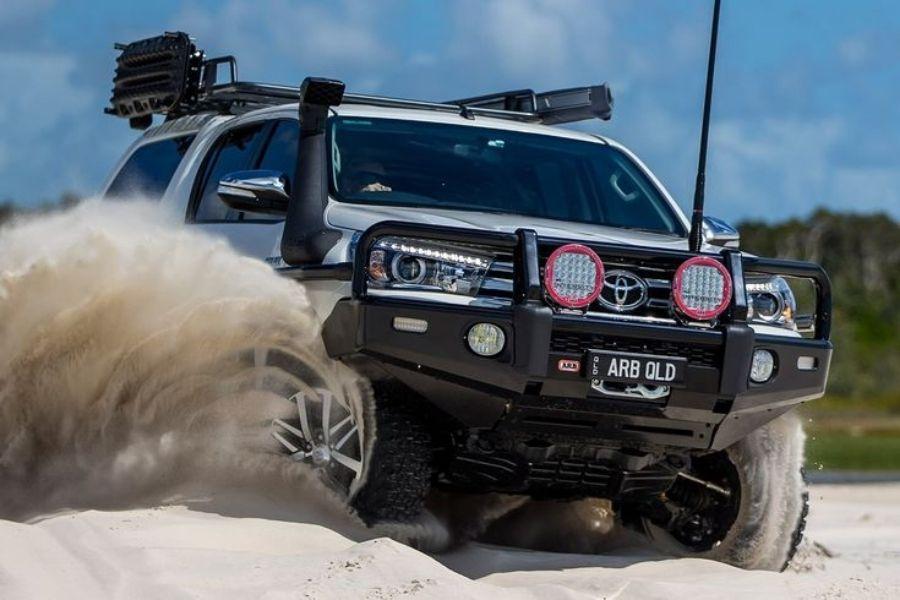 A flexible suspension system means better a ability to take on a variety of terrain [Photo Source: ARB]
Second, a higher ground clearance means there are fewer chances for the bottom parts of your Toyota Hilux to scrape against road obstacles.  
For this, you'd want a lift kit. Typically, this comes in a package that includes stronger aftermarket parts like u-bolts, shackles, beefier leaf springs, shock absorbers, anti-roll bars among others.  
A good one we recommend is the Old Man Emu Suspension Lift Kit. This though can be pricey, as the specific kit for the Hilux LN166 (sixth-gen model) can cost up to Php 70,000. There are cheaper "economy" kits out there, but we cannot vouch for them in terms of durability. 
If you have the patience, you can also ship one from Australia, specifically from Fulcrum Suspensions. Their kits can range from Php 45,000 to Php 75,000 (before shipping and taxes). Of course, the higher the lift, the higher the price.  
And no, we do not recommend a body lift kit, if what you're after is serious off-roading. 
Toyota Hilux Accessories: Protection 
Besides ground clearance and suspension travel, you'd want something to protect the undersides of your Toyota Hilux. In off-roading after all, there are some instances where despite the height of your truck, it will come into contact with obstacles.  
This usually happens when crawling on large rocks, or challenging uneven terrain littered with small to large hills, and whatnot. Even wildlife and other stuff in the boonies like a rotten wood stump can also do damage to your truck's undercarriage.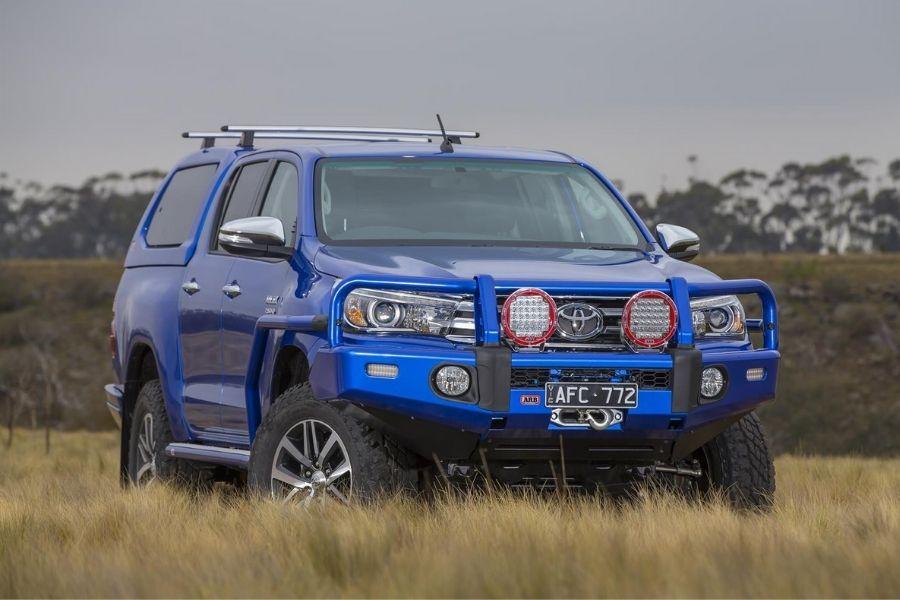 In Australia, bumpers like these are crucial...because kangaroos [Photo Source: ARB]
So to armor up your Hilux, you'd want a steel front bumper, combined with a real, functional skidplate. Recommended brands for these are Racewolf, ARB, Rhino4x4, etc. Again though, these are expensive, and will need some time to install properly.  
Of note, some off-road steel front bumpers can also be fitted with winches. These, of course, are important for recovering your buddies' off-road vehicle and/or your own Hilux from being stuck in mud, sand, or whatnot. You'd also want a good recovery strap because using your winch with a rope or chain can be unsafe. 
For those who want to build serious rock crawlers, you might also want to get rock sliders from the same brands mentioned above as they can protect your truck's door sills and door bottoms. 
Furthermore, you'd want a beefy set of tires. There are of course, many different off-road tire types for mud, sand, etc. But maybe you'd want something that can do it all. For this, you'll have to get all-terrain tires that are larger than your stock ones.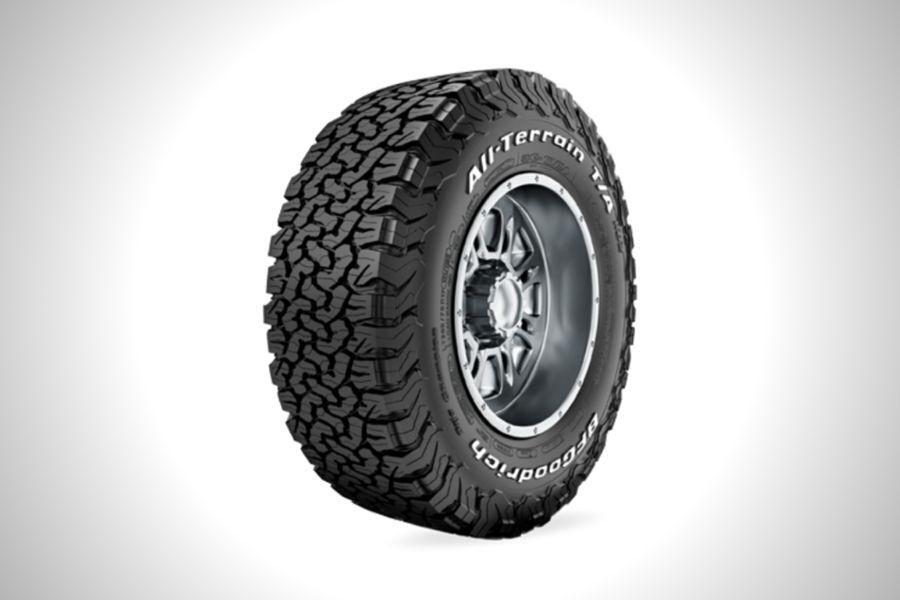 BFGoodrich KO2 [Photo source: BFGoodrich]
Luckily, almost any mainstream tire brand sells a good all-terrain tire. The catch is that they're pricey. For example, a set of BFGoodrich K02s can set you back around Php 60,000. Another example are the Cooper Discoverer tires which start at around Php 14,000 for one single tire. Then again, that's just the price you have to pay if you want to be successful offroad. 
Lastly, you might want to invest in a good roll bar. Sure, there are cheap ones if what you're after is looks, but a strong roll bar can handle the weight of the entire vehicle so you won't get crushed to death in the event that your Hilux rolls over. 
Toyota Hilux Accessories: Overlanding and other mods 
If you want to take your Hilux overlanding and not just off-roading, you'd want some accessories that will enable you to sleep in it, cover longer distances, as well as some creature comforts.  
To start, you'll need to address your sleeping situation with a tent. For this, there are brands like Featherlite, The Bush Company Alpha, Guana, among others. All sell tent kits that are ready to fit on many different Hilux versions and year models, and they're easy to set up too.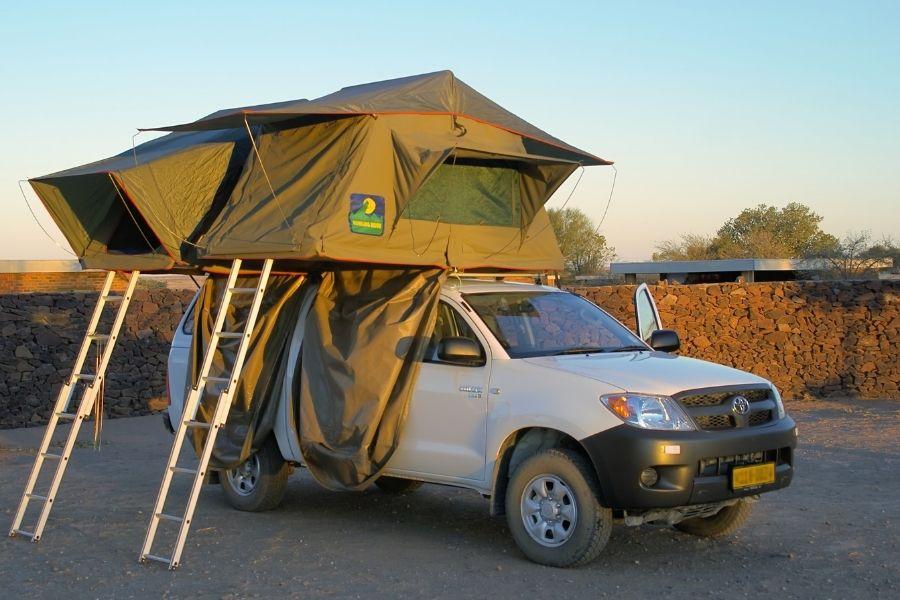 Go anywhere, sleep anywhere bro. [Photo source: Hans Hillewaert]
Then you'd want auxiliary lights because you won't be camping out in the city would you? Of course, these are optional, but they are great to have if you're setting up your camp in the wilderness. Just remember to not use these whenever you're driving your truck on public roads. 
And of course, you'd also want to make sure that your Toyota Hilux can carry all the stuff you need. So apart from the bed itself, you'd also want a roof rack for your larger stuff. Or maybe some of your gear that has gotten dirty in the course of your adventures.  
As a side note, you might want to make sure that the Hilux you're turning into your off-roading chariot has 4x4. Sure, the 4x2 variants can still handle rough roads, but if you're serious about heading out into the boonies, a 4x4 drivetrain is crucial. 
Official Toyota Hilux Accessories
If you want to take it slow, and maybe not dive into modifying your Hilux into something that can save you during the apocalypse, then maybe you'd want some basic accessories like the official ones from Toyota Philippines. 
These include bits like over fenders, door edge protectors, bed liners, and alternate wheels. Also, there are less functional ones like headlamp and taillights garnishes, fog lamp garnishes, etc.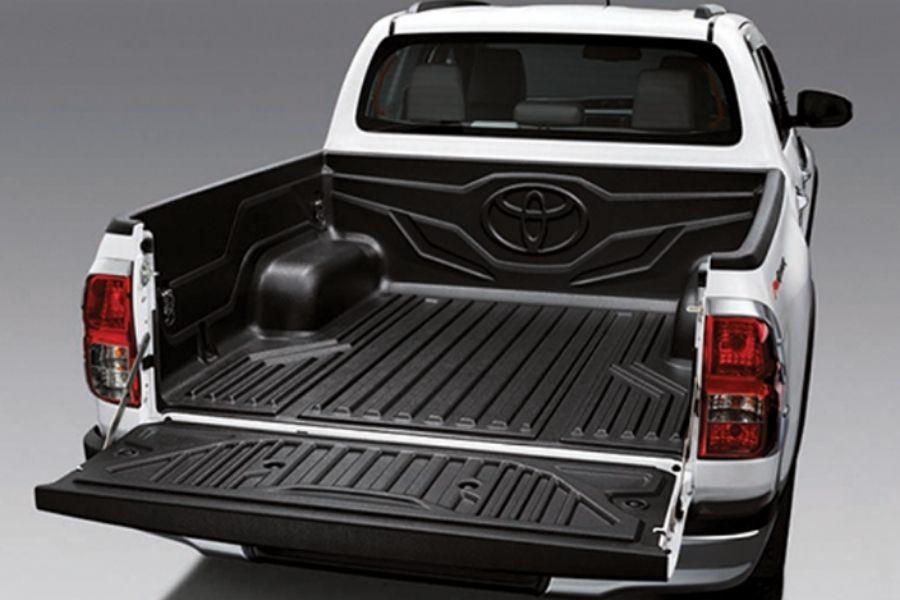 You'd want a bedliner if the Hilux you bought doesn't have one
These might not change your Hilux drastically, but they do add a little bit of personality to the already macho Toyota Hilux. 
Want your own Toyota Hilux? Then do check out our Toyota cars Philippines price list and our website. You might want to look at our Car Guide section for the price list and complete spec sheet of this Toyota-made pickup truck too. 

Know more about Toyota Hilux 2022

The Toyota Hilux 2022 is a midsize pickup offered in the local market as both fleet and regular units. Toyota Hilux Prices Philippines range from PHP 843,000 to PHP 1,985,000 with 14 variants, spanning from the basic cab & chassis 4x2 model to the range-topping GR Sport 4x4. It is also available in two turbodiesel engine options and four gearbox choices, accompanied by eight exterior colors. Dimensions start at 5,285mm in height, 1,800mm in width, and 1,700mm in height, with a wheelbase of 3,085mm. The lowest monthly installment starts at Php 10,000 for the cab & chassis model, with 60-month payment terms on a 50 percent downpayment. Among the rivals to the Toyota Hilux in the market are the Mitsubishi Strada, Nissan Navara, Ford Ranger, and the Isuzu D-Max.
This popular pickup continues to evolve and slowly move upmarket after gaining luxuries. The most significant revolutionary jump of the Hilux happened in 2004 when the seventh-generation of the model was introduced. It was the first 21st-century iteration of Toyota's pickup. It is also the first generation to ride on Toyota's new Innovative Multi-purpose Vehicle architecture. It provided improved safety, better ride comfort, modern D-4D diesel engines, more interior space, and a more modern aerodynamic body.
The current 8th generation offers a more refined and stylish design than its predecessor, but the tradition of being a tough pickup continues. It received a much-awaited refresh in 2020.

Cesar G.B. Miguel
Author
Recent posts