This car is one of the reliable hatchbacks from the 90s.
Sold in the Philippines from 1990 to 1999, the Daihatsu Charade was an affordable hatchback made primarily for city driving. It was small compared to other cars, but to differentiate it from the even smaller kei cars, its manufacturer dubbed it as a "large compact car."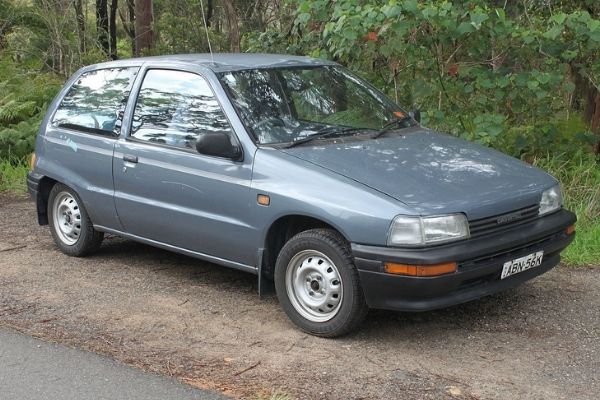 The Charade was and still is a decently comfortable car. It can be a tight squeeze for larger folk though
As popular as it is back in the 1990s, the Daihatsu Charade was very bare. Even the improved second- to third-generation models that were available locally were slow, and it didn't offer too much space for its occupants. But then again, the Charade is lightweight and its mechanical simplicity is a cause to own one if you want a car you can fix or modify by yourself. Then there's the Charade's robustness.
This of course was proven by Fifth Gear's Vicky Butler by driving it over and over again through a brutal rally course. They even fueled it up with weird stuff like vodka and gravy but it still ran.
The Daihatsu Charade being tortured but far from giving up
Regardless, there's something about that stance of having Daihatsu Charade modified. But where does one start?
I. Daihatsu Charade modified: Recommended modifications
1. Aftermarket wheels and tires
Being small, the Charade came with equally small wheels. In fact, it rode on 13-inch steelies with a cover. If it was new, then the steelies might actually look good on the Charade. However, being an old car with aging examples in the market, one might want to consider new wheels to have  Daihatsu Charade modified and hence, make it look fresh again. Moreover, a new set of wheels might make it a safer ride too. On top of this, one of the first things you might have to replace on an old Charade is its tires. So be sure to check on those too.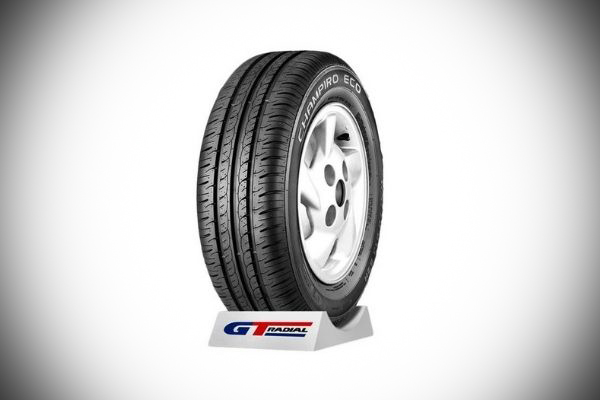 The Champiro Eco from GT Radial will do a decent job for a daily driven Charade.
For this, we recommend replacing the old 145 R13 tires for a set of wider 155/80 R13's. For these, there are tires like Champiro Eco Tire from GT Radial if you're planning on building a stylish daily driver. These are cheap at only Php 2,000 per tire. If you're gunning for more performance, then we highly advise you to get a set of Michelin Energy XM2's. These will cost something from Php 3,000 per piece, but it will provide more cornering grip.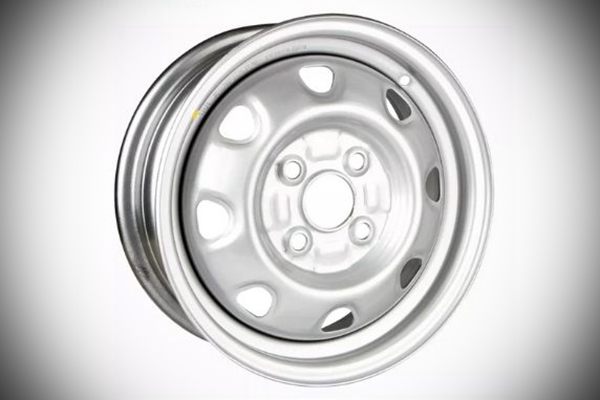 Steel wheels always have this rustic, classic look to them that will never go out of fashion.
For wheels, you can always buy new, stylish looking steel ones like the Wheelsky Performance steel wheels. They're simple, cheap, and are reminiscent of old school wheel designs. If you want actual mags, then Rota Wheels has the RB. Note though that you might need to go for wider tires if you want these. You might even need spacers.
2. Coilovers
The Charade in stock form is already low to the ground. In fact, it only has a height of around 1,384 mm. In order to get the optimum handling out of your Charade though, we suggest going even lower by using coilovers.
If you have the budget, then go for the Ceika Type 1M coilovers. These are compatible with models made from 1996 to 2000. It features adjustable ride height, and they're rebuildable too. These however come at around Php 48,555.
If that's too pricey, there are more affordable alternatives like the Zerone SSR 300 from Australia. These are not rebuildable, but they're cheaper at Php 25,000.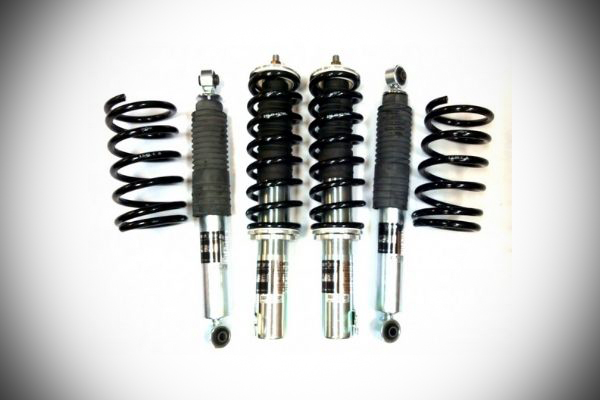 The Australian made Zerone SSR 300. They're height-adjustable and compatible with the Charade G100
>>> Related: Daihatsu Charade: Underrated and still full of potential
3. Engine swap
Before we talk about potential engines for your modified Daihatsu Charade, do note that its engine bay might not be able to fit the usual engine swap "suspects" like the 4AGE Blacktop, the Honda K-series engines, etc. As such, we recommend staying within the Daihatsu family of engines for the Charade.
Another thing, an engine swap for the little Daihatsu hatch will require work and patience. But once you replace the 1.0-liter CB-36 three-banger successfully, then we can guarantee gains in terms of power. The stock engine after all makes an anemic 49 horsepower at a very high 5,600 rpm. Sure, the CB-36 is one of the most reliable engines Daihatsu ever made, but it's a bit on the slow side.
And lastly, you might have to replace the transmission too. The stock five-speed is great with the stock engine, but apart from its aging components, it might not be able to handle the power of whatever you're swapping into it.
The CB51 is one of the engines that can fit into a 1990-1998 Charade. This mill can make up to 77 horsepower, and that's certainly a lot more than the 49 horsepower of the stock CB-36. It was also available on the Charade G100 third-gen so that eliminates some fitting and compatibility issues. For the holy grail of Charade engines though, there's the Charade GTti's CB-80 DOHC Turbo. This engine can make up to 100 horsepower, but then again they're a bit rare.
Behold, the Charade GTti. Its engine made 105 hp and for a car this light, that's a lot
Note on engine swaps: You'll also have to deal with the Land Transportation Office if you plan to swap your engine. There's a process for it, and some paperwork to accomplish. You'll also need to acquire clearance from the Philippine National Police – Traffic Management Group (PNP-TMG), a duly accomplished motor vehicle inspection report (MVIR), and an endorsement from an insurance company. If performance is really your passion, this isn't a big deal. If it is, then you're better off just restoring your stock CB-36.
4. A new paint job and bodywork
Most G100 Charades circulating in the Philippine used market right now are old. As such, they will have some dents and some will even need repainting. So, before even thinking about body kits, we highly suggest getting your Charade's body repainted and fixed first. Depending on the car's condition, the cost of repainting will vary. For a full-body repaint, that'll typically cost something from Php 20,000 to Php 35,000. There are a lot of variables that will determine the cost so better consult a talyer that does car painting first.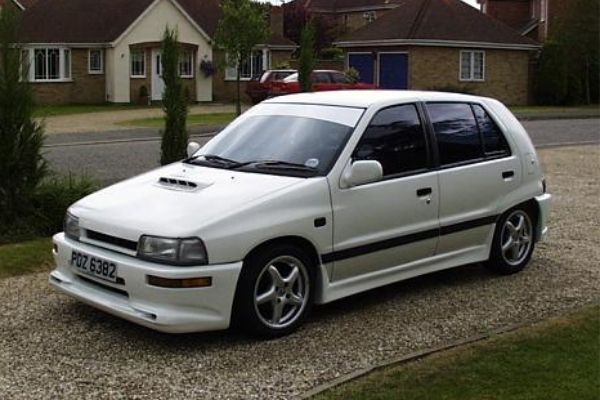 An example of a restored and tastefully modded Charade. 
Note on painting a car: When repainting the car, we recommend sticking to its original color. If you want another color, you'll have to deal with the LTO again. And yes, you'll also need a PNP-TMG clearance, an MVIR, etc.
>>> Related: Every motorist need to know these things before deciding on a paint job
II. Daihatsu Charade modified: Final Takeaway
While the Charade didn't gain such a widespread following among car enthusiasts, we can say with confidence that it is a great car. Its shape and exterior design are timeless, and even its stock CB-36 engine is reliable when taken care of properly.
Another good thing about the G100 Charade is that Daihatsu sold a lot of them. In China alone, the Japanese carmaker sold over 1.5 million units from 1986 to 2009. As a result, parts for the Charade are quite abundant. So if you want to merely restore a G100 and keep it stock, you'll have little to no issues. And guess what, simply restoring the Charade instead of modifying it is a fun and worthwhile venture too.
III. FAQs about Daihatsu Charade modified
Question: What engine does the Philippine-spec Charade use?
Answer: The 1990 to 1998 Charade sold in the Philippines used the CB-36 inline-4.
Question: Does the Daihatsu Charade sold in the Philippines come with airbags?
Answer: No, the Daihatsu Charade sold locally didn't come with airbags.
Question: How much horsepower and torque can the 1990 to 1998 Daihatsu Charade make?
Answer: The Daihatsu Charade can make a maximum of 49 horsepower and 75 Nm of torque.
Question: How many generations of the Charade did Daihatsu make?
Answer: Daihatsu made four generations of the Charade.
Question: What's the most common Charade version sold here in the Philippines?
Answer: The most common Charade sold here in the Philippines was the third-gen G100 three-door or five-door models.
For more articles like this, keep reading here on Philkotse.com.

Know more about Daihatsu Charade 2023

The Daihatsu Charade is a front-engine, front-wheel-drive car favored all over the world due to its compact size and affordability. It features an iconic hatchback body designed with a C-pillar and tall roof to accommodate five passengers. Inside, it provides a decent cabin fitted with useful driver and passenger amenities. The Daihatsu Charade is powered by a 1.3-liter, inline-three engine capable of emitting 49 horsepower with 75 Newton meters of torque.

Cesar G.B. Miguel
Author