Discover what to do and what NOT to do before, during and after getting your car repainted.
Revamped: Taking care of your car's new color
At first, you want a simple, sleek black car. You find it sexy and appealing. You were very excited when you got it as you drove around the city, feeling that people take a second look. However, few years later, more and more black peers started to come up and your usually dashing black beast suddenly became ordinary, making you decide to do an all-out makeover for your car. You want to make it stunning, eye-catching and second look deserving once more. Despite the change color fee, you ordered a paint job and its now on the way.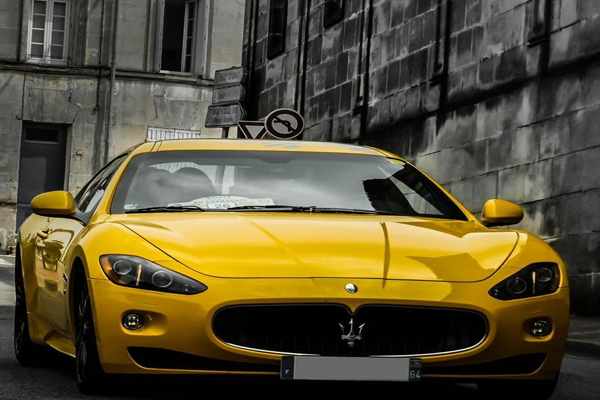 Yipee Yellow Car
You change from beautiful black to vibrant yellow. Who wouldn't take a second look at that?
Repainting your car also means a number of responsibilities from your end to make sure that the car paint doesn't wear off or easily get damaged throughout the test of time. No worries, check out these things below to a paint job.
1. Before a Paint Job
a) Choose a good car shop that does remarkable car repaints
After deciding what color you want your car to have, it's time to pick the car paint shop for your loved one. It could be anywhere, from a car shop referred by a friend to a newly opened yet promising car shop or relying on the most popular car shop with good reviews. It's all up to you. Just make sure you hear enough feedback or even see samples of the paint jobs they have done before to assure they'll do quite a good repaint.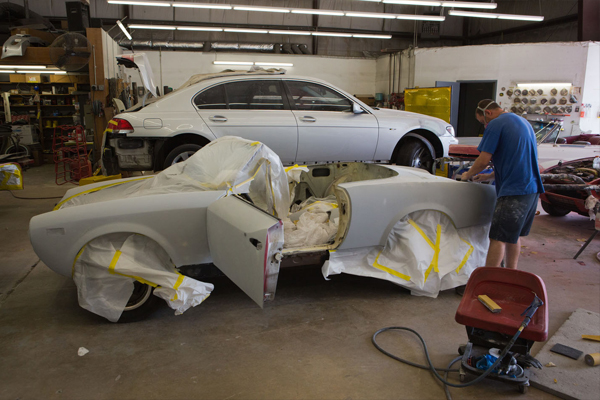 Choose the best car shop
b) Set your mind that car repainting could take a while
Having to work in an auto repair shop before for almost two years, this is one important thing that almost all customers tend to forget – that having your car repaired or repainted takes quite some time. So, when you decide to change the color of your car, bear in mind that you'll be apart for a good few days so you have to take alternative transportation in the meantime. You shouldn't expect to get your car to the auto shop today and get it tomorrow.
The timeframe for a car paint job depends if there are any bodyworks that need to be done first. If that is the case, the auto shop needs to finish all the body works before doing the repainting.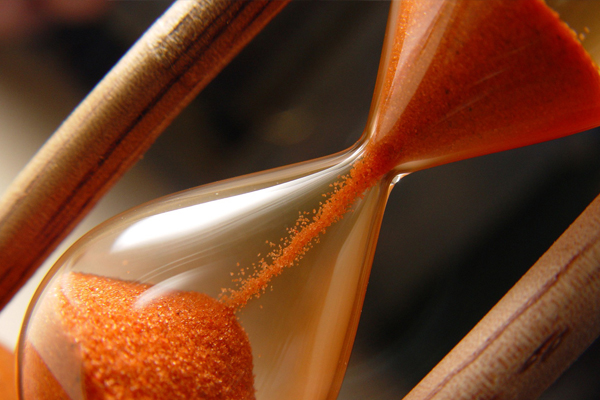 Car repainting does not only finish in a snap of a finger!
>>> Also check out:
2. During a Paint Job
a) Never rush the paint job
Problem with some people is their mindset. They think that car repainting can be done overnight and they can get it the next day. Always remember that good results take ample time of preparation and process. Don't go to the auto shop the day after you checked the car in and ask when the paint job will be done. You wouldn't like the painters to rush painting your car if you don't want an obvious hastily done results. All good things that are worth keeping are worth waiting for. Just do your normal routine until that time when your car is ready to be picked up. I'm pretty sure your wait is all worth it.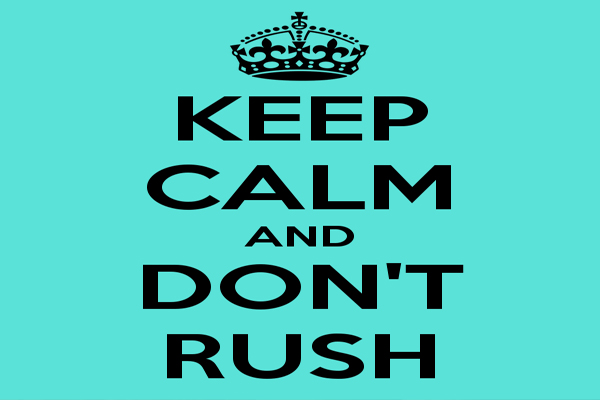 Just take it easy. You'll see your dream car soon
b) Let the artists do their job
Trust your chosen auto shop and trust the painters to do their job. As much as possible don't intervene with their work. You can check the progress every now and then but do your best not to get inside the oven and start being bossy saying "you should do this, you shouldn't do that." Remember these people were hired for a reason – they were hired because they know and have mastered what they are doing. Now, if you plan to intervene and tell them what they should or should not do, then I guess its best if you do the paint job yourself. Trusting them with your car repair and color means you respect them and their ability to live up to their profession. Consequently, if they know you respect them and their job, they'll be more motivated to do their best to impress you.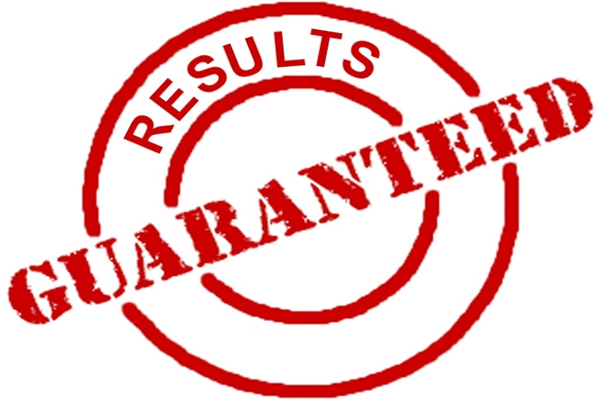 Give the car painters your trust, and in return, they will give out great result
>>> Read also: Common things that can damage your car paint & How to keep it shiny at all times
3. Post Paint Job
a) Don't just drive off after the car repaint
You finally got the call saying that the car is ready for pick up. You are so excited about it that you rushed to the auto shop and your jaw dropped upon seeing your vibrant yellow, like-new car. You gladly paid at the counter, chit chatted for a bit with the shop owners while you're looking at your summery car from afar. Right after you were informed that it's good to go, you just rode on it and drove off. Did you forget something? Yes you did. You didn't even inspect the car. Yes, this is the best auto shop in town and you trust the artists and you know deep inside you that they have done magnificently. However, before you leave the shop, do some inspection of the paint job – check for bubbles, etc. Again, you are shedding hard earned money for it, so you can never be too careful.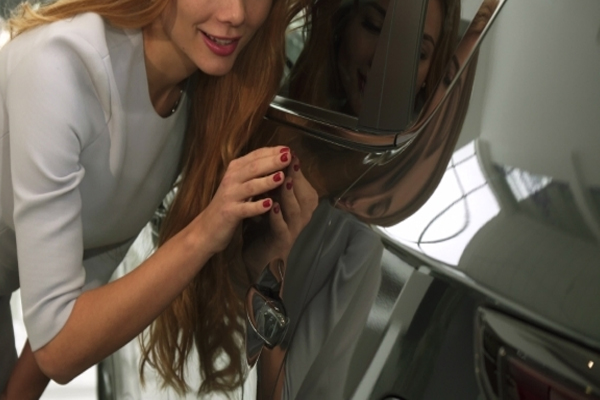 Post paint job car inspection
b) Don't wash your car right away
I know you are in a flashy mood and you just want your car to be as perfect as she could ever be. However, it is not advisable to go for a carwash after a paint job because it takes about 30 days for the car paint to really cure and settle down. Although, if it is absolutely necessary because you chose a car color where dust is clearly visible, then you can just splash it with plain water and wipe it using a microfiber towel. No soaps please.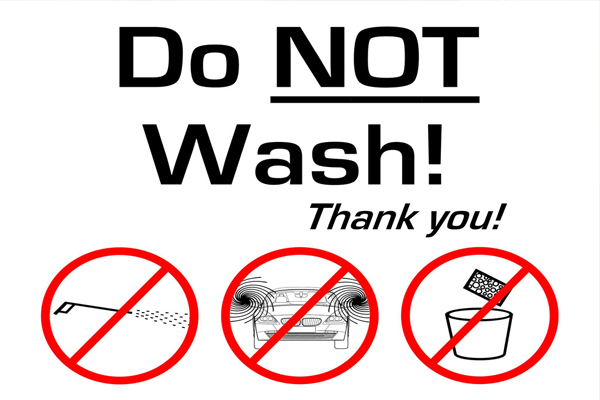 Keep it dry for some time
>>> You may also like to read: 3 DIY tips to remove oxidation signs from your car paint
c) Be gentle with your newly-paint car
As much as you want to boast  your new vibrant yellow ride, it is advisable to have minimal going outs since it is newly painted. If you could have it under the shade for a few weeks, that would be great. It will also minimize the chance of getting your paint job affected by extreme weather or road conditions. Another thing is not to put any wax on it until the paint cures properly, which takes about 60 days. After the curing time, go back to your normal waxing routine.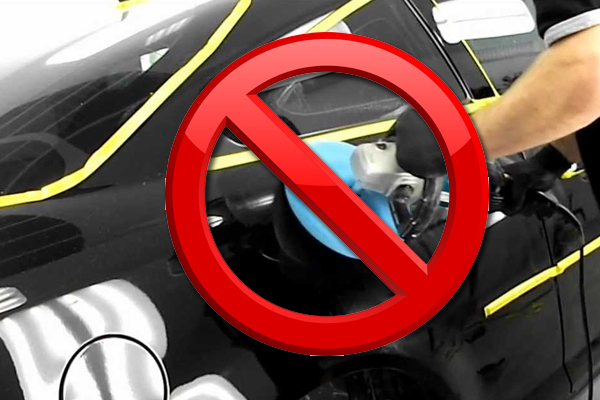 Dont wax it!
d) Park your car in a covered area
If you want to maintain the car color please park your car in a covered parking area. This will avoid your car color wearing out earlier than it should. To set a perfect example, I'm sharing a personal experience. We usually park our car under a tree, so, it is exposed to sun, rain, bird poop and everything in between. Our car ended up with super faded roof and lots of scratches on the hood, windshield, side mirrors and trunk brought about by falling leaves and twigs. Protect your car from these elements by parking it in a covered space.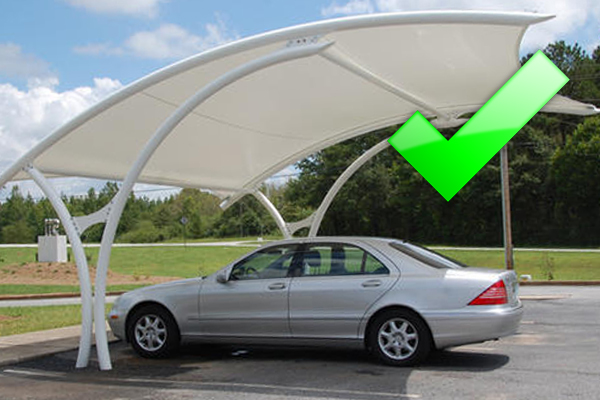 Exposure to sun and rain and other extreme weather conditions can wear your car paint out
>>> Visit Philkotse.com for more car maintenance tips


Ivy Kristia Padura
Author