Here are some important cars that debuted at the 2019 L.A. Auto Show. Let's check them out!
2019 L.A. Auto Show: A great mix of cars
If you didn't already know, the 2019 L.A. Auto Show is now in its 102nd year. Despite its age, the show offers a look into what'll happen to automobiles in the upcoming years, from the near future, to what's still a ways off.
There was stuff like the Ford Mach-e, a "mustang" inspired crossover EV, the very polarizing Tesla Cybertruck, the American release of the Porsche Taycan EV. If it isn't obvious to you yet, this year's L.A. Show is indeed dominated by electric or hybrid-powered vehicles.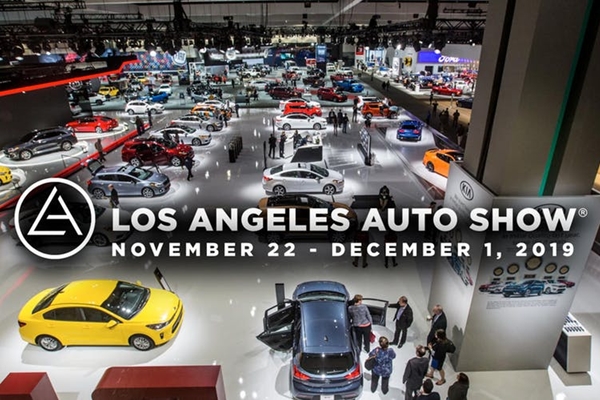 LA Auto Show took place from November 22 to December 1, 2019
While that may be significant to the Yanks, we here in the Philippines and by extension, here in Philkotse.com, have our own list of cars from the said event that interests us greatly.
Most of which have some models and variants already available here in the country like the Kia Seltos and some, like the Land Rover Defender which is expected to get a Philippine release sometime next year.
So, without further ado, here's our list of the standout vehicles at the 2019 L.A. Auto Show.
1. Kia Niro
Apart from the numerous EVs and hybrids making their debuts at the 2019 L.A. Auto Show, there are also several crossovers. This one from Kia is a combination of those two and it looks like it can compete well in the electric-powered crossover variant.
As for changes from its older variants, it has a new front fascia and new wheel designs. Inside, Kia gave the 2020 Niro a new 10.25-inch touchscreen. As for its engine and powertrain, well, that seems to be the only bit that Kia didn't change with the Niro's new iteration.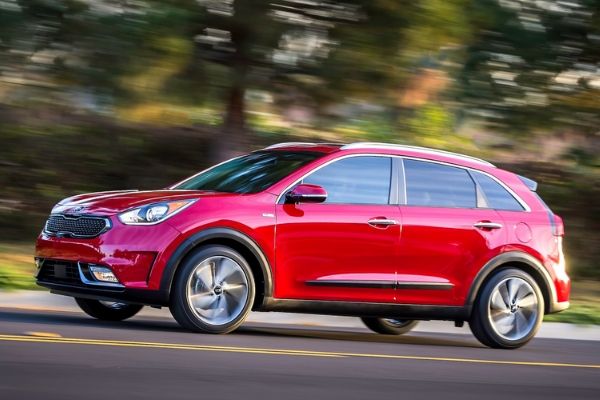 The 2020 Kia Niro. Here it is in spicy red
2. Kia Seltos
As we've said, the 2019 L.A. Auto Show saw a lot of crossovers making their appearance. It drew a lot of attention too due to its "wild style" whatever that means.
For the Americans, the Kia Seltos will be getting two engine options; a naturally aspirated 2.0 liter that can make up to 146 horsepower, and a turbocharged 1.6 liter that can make up to 176 horsepower.
An all-wheel-drive variant will also be made available. Inside, the Seltos will be getting an 8-inch screen as standard whilst top variants will be graced with a larger 10-inch head unit.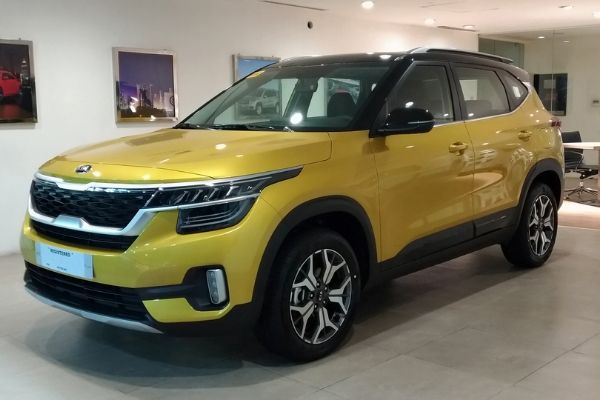 The Kia Seltos shares the same platform with the Hyundai Kona but rides significantly higher
While the Kia Seltos is already launched here in the Philippines, the U.S. arrival of the Korean made crossover won't happen until the first quarter of next year.
3. Mazda CX-30
While Mazda Philippines hasn't confirmed anything yet, the CX-30 is already making the rounds on their local website.
For the Yanks, they'll be getting the same specs as us. All U.S.-Spec CX-30 variants will be powered by a naturally aspirated 2.5 liter inline-4 that can make a decent 186 horsepower and 252 Nm of torque.
As for its styling and exterior characteristics, the CX-30's size sits between the CX-3 and the CX-5, it is more striking in appearance.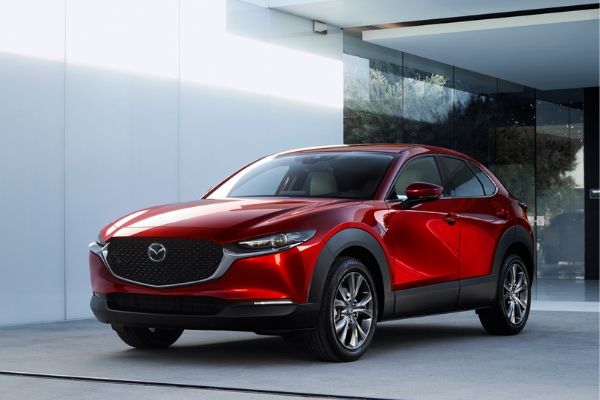 The 2020 Mazda CX-30
>>> Related post: Mazda CX-30 to start producing in Thailand. Will it arrive to the PH soon?
4. Nissan Sentra (Sylphy)
The all-new 2020 Sentra, otherwise known as the 2020 Sylphy in other parts of the world, has made its U.S. debut and it shows off its radically new redesign. Its front end is much more aggressive and angular with its pair of squinting headlights.
The character lines are also much deeper than the previous generation model and overall, it's just a better-proportioned vehicle.
Under the hood is a 2.0 liter inline-4 rated at 149 horsepower and 197 Nm of torque. Inside, the new Sylphy/Sentra has a really nice interior which is a great departure from the old one's drab and boring design. Also, it appears that the materials they've used are of a higher quality and they used less of that annoying, clunky plastic.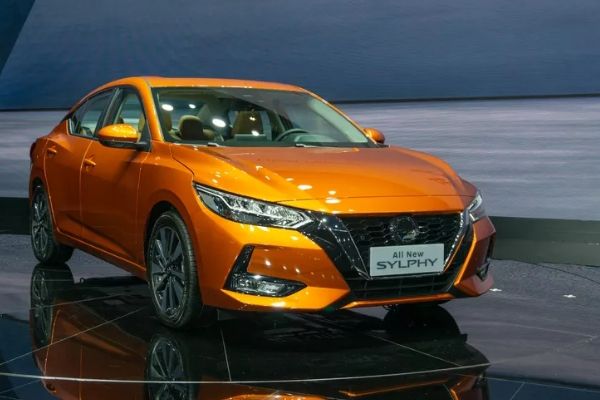 With the redesign, its obvious that Nissan really wants this car to sell
>>> Learn more about this sedan in our Nissan Sylphy 2020 in-depth review by car expert
5. Toyota Rav 4 Prime
If you thought that electric cars are boring, well, you're plainly wrong. They've got instant torque and that means a faster 0-100 km/h time.
The same goes for the 2021 Toyota Rav4 Prime. It is a plug-in hybrid and it's the 2nd fastest vehicle in Toyota models line-up today. It has a combined 302 horsepower and it can do a 0-100 km/h of 5.8 seconds.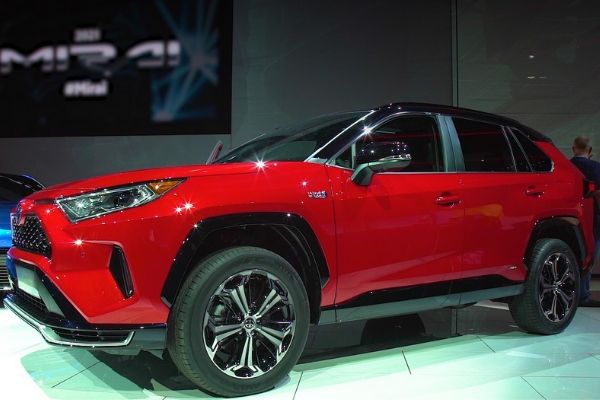 Of course, they gave the Rav4 Prime a red color. Red makes things go faster
6. Land Rover Defender
It's been 22 long years since the Land Rover Defender name and model have graced U.S. soil. It's a naturally normal response to get excited with its return.
While its no longer the boxy and rough vehicle that's well-loved for its versatility, the new smoother appearance Defender is still capable of going through the terrain. It has torque vectoring, an active differential, and all-terrain progress control.
Also, if you check the Land Rover Philippine website, there's already an entry of the all-new 2020 Defender so the Philippine release of this beast might just be around the corner.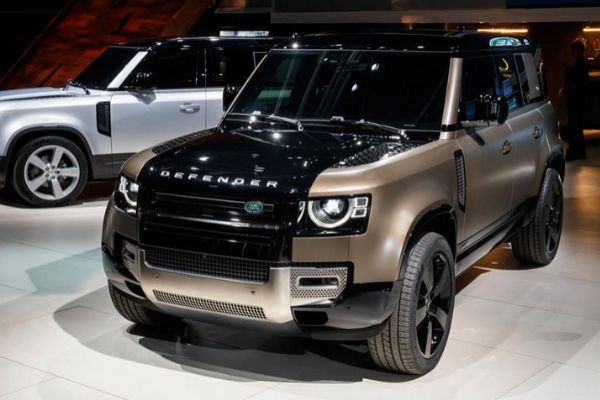 Despite having a ton of upgrades, it's pretty obvious why the old Defender fans feel left out
7. Hyundai Vision T Concept
The Vision T Concept is a futuristic-looking SUV concept that will likely lead to the next-gen Hyundai Tucson down the line. It's fenders and body lines are really deep and have some serious sculpting done to them. Also, its grille is a unique take on the Hyundai signature design by looking like this angular, polygonal surface which reminds us of early 3-d games.  
It's also around the same size as the Hyundai Tucson which might as well be a hint as to what Hyundai is planning…or might be planning.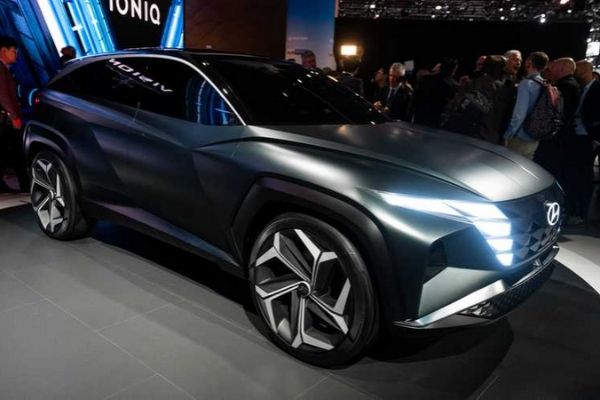 The Vision T Concept with its headlights on makes you go "Woah"
8. Toyota Camry AWD
Like the Defender returning to the U.S., another thing making its return is an all-wheel-drive layout of the Toyota Camry. A thing that it didn't have since its V40 1994-1998.
If we base how we feel about the Camry AWD from its promotional materials on its website, then Toyota has made the Camry a safer vehicle as it can now provide more grip in bad weather conditions. But if you're like us, then AWD can provide more off the line traction for you on the race track.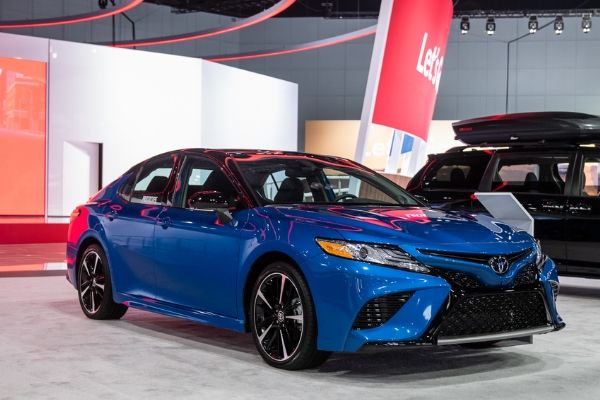 The 2020 Toyota Camry AWD
9. Tesla Cybertruck
Depending on who's looking at it, the Tesla Cybertruck is either a slice of Blue Surf Cake with wheels or something like the prototype of the Warthog from Halo. Regardless, Elon Musk's latest creation is a hotly debated over the vehicle that comes in three variants. A single motor, a two-motor, and a Tri-motor with AWD. The "self-driving" is an option.
Prices start at USD 39,900 and the actual selling of the vehicle will start at around 2021.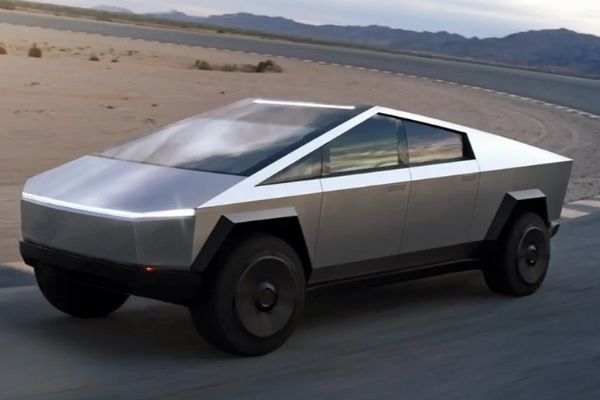 Meet the Tesla Cybertruck. Say something nice to it!
>>> Click here for more updated automotive news


Cesar G.B. Miguel
Author