With the official debut of the Porsche Taycan EV, we get further details on the incredible high-performance electric vehicle.
The Porsche Taycan EV: Set to debut on September 4, 2019
A couple of days ago, Porsche confirmed that their all-new and very first all-electric high-performance car, the Taycan will officially debut on September 4, 2019. And just like its leaked information of this new Porsche EV before, the said electric-powered sports car will be launched in three locations, China, Germany and in Canada.
This endeavor into the electric-powered vehicle, even more so a high-performance, a sporting electric vehicle is a huge leap for Porsche and will definitely rock the global EV market where currently, the dominant figure is Tesla with their Model S and the Roadster.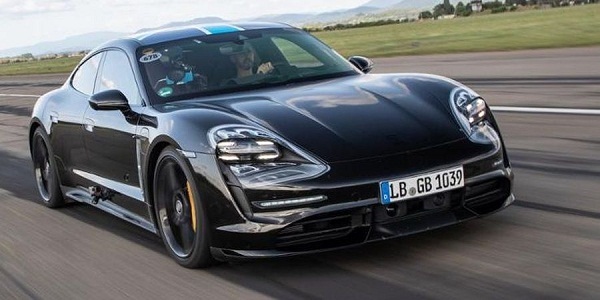 Long-awaited PorscheTaycan EV will officially debut this September
While the official release is indeed only a couple of days away, Porsche, despite being secretive with the Taycan since its inception, has actually let several automotive journalists test out the vehicle all the while avoiding to reveal any details of the car's interior and some other interesting features.
>>> Looking for more Porsche models for sale at best price in the Philippines.
One presenter, Jonny Smith from Fully Charged set about to test the Taycan's performance by launching it at maximum power 26 times.
The results are good and that repeated punishment in part of the car did not affect its 0-100 km/h times at all. Also most notable is the comparison between the Taycan to the Tesla P100D's ludicrous mode.
While the Tesla P100D is indeed faster from a standstill to 100km/h at 2.6 seconds, the Taycan can consistently perform repeated launches with a 0-100 km/h time of around 3 seconds.
The P100D on the other hand even warns a user or rather asks a user if he or she is sure on the ludicrous mode launch because it actually degrades a lot of the vehicle's parts. For the Taycan, it appears that it isn't the case.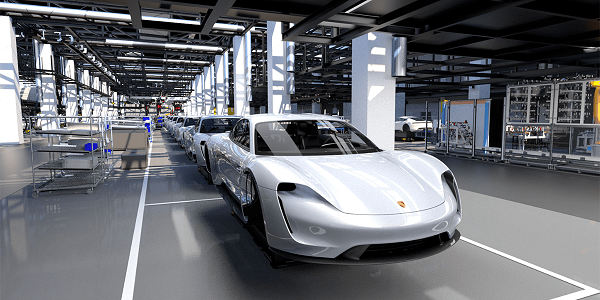 The pre-production Taycan's performance is shown in great detail but more details like the interior and some exterior features
>>> Worth to check: Porsche Taycan EV 2020: Here is what to know
The Porsche Taycan EV: More details on the EV
In terms of where Porsche will position the Taycan in a marketing standpoint; it is a four-door sedan, as such the aforementioned EV aims to provide a lot of comforts and it will be a little bit below the Porsche Panamera's market segment.
Another noteworthy feature of the Taycan is that Porsche gave it a two-speed gearbox for the rear axle. This is very different from Tesla offerings and if you remember the old Tesla Roadster which also had a two-speed gearbox, it broke down all the time due to the vehicles immense torque.
As such, we at Philkotse.com are really interested how this will pan out for the Taycan and more specifically, what kind of monster of a gearbox did they give the new Porsche EV because, in reference to the repeated launch tests, it apparently works like a charm.
Porsche Taycan WORLD EXCLUSIVE genuine first drive & launch control testing 0-200kph | Fully Charged
And while it has the above going for it, Porsche revealed that the Taycan has a range of 500 km which is based on the Euro NEDC cycle. While that may be well and good for Europe or Asia where average driving distances are well within the Porsche EV's range, people might be more apprehensive in driving it in the US.
While it is still unclear if the Taycan will ever reach the Philippines, those of you who are interested in locally available Porsche models can check out our Porsche Philippines price list which we regularly update.

Know more about Porsche

Porsche Philippines is offering Filipino car buyers a total of six premium models for 2023. In the coupe lineup, the German automaker brings in the Porsche 718 and Porsche 911. Meanwhile, it has two crossover SUVs, namely the Porsche Cayenne and Porsche Macan. And lastly, there are two Porsche sedans in the Philippine lineup which consist of the Porsche Panamera and Porsche Taycan fully electric vehicle (EV).
As for Porsche price Philippines, interested car buyers are encouraged to contact or visit its dealerships in the country. The German marque has a Philippine dealership located at 201 EDSA, Mandaluyong, Metro Manila. A Porsche showroom is also available at W Building, 11th Avenue in Bonifacio Global City (BGC).
If you're looking for a more convenient way to browse Porsche cars, Philkotse offers a wide selection of new and old models plus you can enjoy exciting promos and deals. Also, know the latest news, reviews, and information about your other favorite car brands.

Cesar G.B. Miguel
Author