Let's check out the latest version of the Land Rover Defender 2020 which has just been revealed recently.
The Land Rover Defender is a British vehicle whose name will have been heard or is in the back of the minds of most who are savvy in the world of off-roading or car enthusiasts in general.
From its home country of Britain to South Africa, to Australia, and for some select few here in the Philippines who have gotten their hands on the old one, it is a 4x4, off-road model steep in history. As such, there's a lot of emotion attached to the model.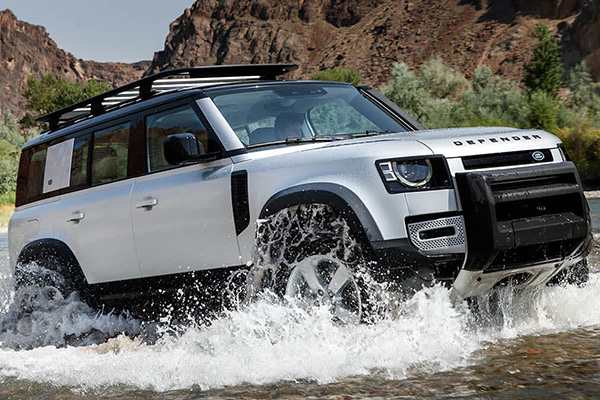 Here's the 2020 Land Rover Defender doing what it does best
The manufacturers, of course, knew this as they had been building and selling the thing for 67 years with little to no change at all. Come 2016 however, Jaguar Land Rover decided to retire the Defender and many of its rabid fans were saddened and angry. Some, however, grew hopeful over time, especially when news of a new Defender slowly trickled out.
Now recently, after a good while of waiting, the all-new 2020 Land Rover Defender is officially revealed and despite the very laborious three-year development cycle which included a lot of testing, it appears that the new one is a respectful nod to the original. And as we are interested in the Land Rover Defender 2020. Let's find out more with Philkotse.com!
1. Land Rover Defender 2020: Still boxy but with a modern touch
While the old Land Rover Defender outright looks like and feels like an indestructible box on wheels, the all-new 2020 Defender is much more refined with the sharp angular corners toned down a little bit.
The entire body which includes the chassis is 95% entirely new and it's also probably the most balanced vehicle to ever bear the name of "Land Rover Defender". The company has claimed to improve its off-roading capabilities like better approach angles, better ground clearance, a deeper wading capacity, and chassis stiffness, while also making the Defender comfortable and practical in-terms of everyday use.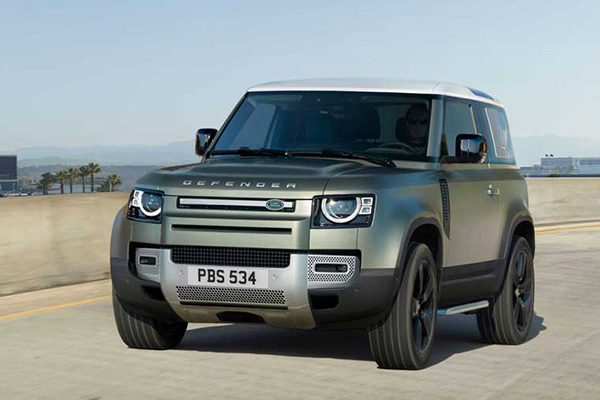 Yes ladies and gents, it appears that the all-new Defender is still that rough boxy vehicle that we know and love
Despite being vastly improved and updated a bit in terms of looks, the 2020 Land Rover Defender 110 and the 90 appear to bear a lot of similarities with the old one and even with other Land Rover vehicles like the Discovery especially with its front fascia.
If you take a look at the new Defender in its entirety though, the proportions and its overall shape still has this very rugged and rustic boxy appeal to it which is very much like the original.
There will be two variants for the 2020 Land Rover Defender; the "110" variant has a longer wheelbase, can seat up to six passengers while the "90" variant is shorter and is more of a compact SUV like the Mitsubishi Pajero Mini or the 2019 Suzuki Jimny.
2. Land Rover Defender 2020: Totally new but at the same time retro
Like the exterior, the interior is a good mix of old and new elements.
Dominating the dashboard is a magnesium crossbeam which adds a lot in terms of rigidity. It also looks great and can function as a grab handle whether it be for holding on tight during spirited off-roading or for climbing aboard.
The dashboard is also home to Land Rover's Pivi Pro, an all-new 10-inch infotainment system that comes with a lot of connectivity options. A 12-inch digital gauge cluster also comes standard for all variants of the 2020 Land Rover Defender.
Land Rover as a company also knows their customers very much. We can say that because they also included useful features like the "Activity Key" which looks like a wristband that functions as a second key.
This is particularly useful if you want to leave the main key inside the Defender while you go out doing outdoor stuff like swimming and whatnot.  And yes, the Activity Key is waterproof and is shockproof to a certain degree.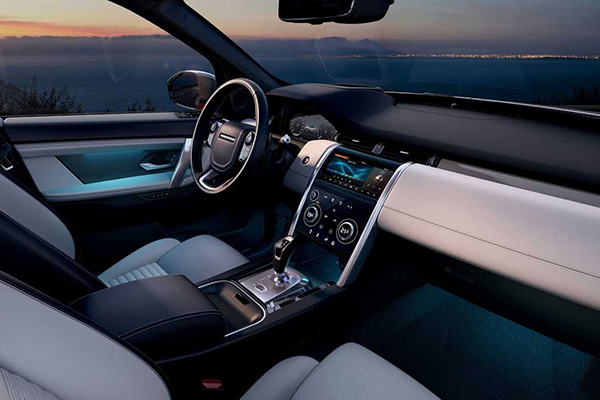 Land Rover finally modernized the Defender's interior. So, do you like how it looks?
And yeah, the seats are all covered with either high-quality fabric, leather, or suede. It also has a ton of versatility in the sense that the seats in question can be folded to form multitudes of configurations.
Also, room for knees and heads are much better on the 2020 Defender in comparison to the old one. And lastly, with regards to the interior, there's also heaps of luggage space with up to 2,223 liters with all the seats folded.
I'm sure that we're missing several very high-tech features so for a more in-depth look, just check out our car review section from time to time. And yes, the new Defender might come to the Philippines but more on that later.
3. Land Rover Defender 2020: Engines
From its initial release, the 2020 Defender will come with two gasoline engine options, several diesel engines, and a hybrid. Noteworthy is the turbocharged P300 gasoline engine which can make around 296 brake horsepower. For the diesel, there's the D240 which is rated to produce 237 bhp.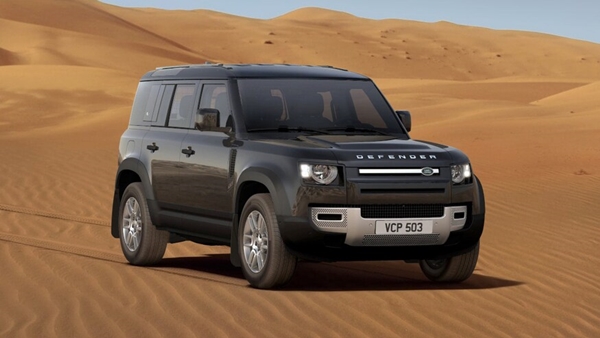 The 2020 Defender will come with two gasoline engine options
And lastly, there's the P400 mild hybrid which is a 3.0-liter inline-six paired with a 48-volt electric motor. In total, the mild hybrid can make a combined power output of 395 bph.
And get this, the 2020 Land Rover Defender also has air suspension. While some expressed that they will miss the old, hardy leaf spring suspension setup of the old one, we still do not know how the new Defender's air suspension setup will hold up to rough usage so we'll just have to wait and see.
4. Land Rover Defender 2020: Price and Philippines release date
According to sources, the 2020 Land Rover Defender, at least when released in the US, will start from USD 49,000 to USD 80,900. That's 2,563,000 to 4,656,524 in Philippine pesos.
That figure, however, is just the conversion from the base US prices so taxes and other related fees are not yet taken into account. For a more accurate Philippine price, we'll just have to wait. However…
Recently, the all-new 2020 Defender has been included in the Land Rover Philippines website with the caption the reads "coming soon". So yeah, the brilliant new iteration of the Land Rover Defender is indeed coming to the country. As for when though, we'll just have to wait.
>>> Visit Land Rover Philippines price with down payment details right here.
So stay tuned here on Philkotse.com for more news on the 2020 Land Rover Defender and other new car releases here in the Philippines.
Know more about Land Rover Defender

The Land Rover Defender is an iconic British off-road, four-wheel-drive SUV known worldwide for its overall versatility and unmatched ruggedness. It boasts a muscled physique detailed with gorgeous and sophisticated retro-contemporary designs its new followers and loyal fans will adore. Inside, it is packed with modern features that assure the safety, comfort, and convenience of its passengers. Through concrete roads or mountainous tracks, expect this premium SUV to consistently perform. Locally, it is offered in the following variants: The Land Rover Defender 90 First Edition, the Land Rover Defender 110 First Edition, the Land Rover Defender 110 Urban Pack, the Land Rover Defender 110 Country Pack, the Land Rover Defender 110 Explorer Pack, and the Land Rover Defender 110 Adventure Pack. It is available in satin or metallic finish of Pangea Green, Gondwana Stone, Indus Silver, Tasma Blue, Eiger Grey, Santorini Black, and Fiji White.

Cesar G.B. Miguel
Author
Recent posts