The Model Y will be Tesla's second SUV as well as the fourth all-electric model of the company.
The first teaser image of the new
Tesla Model Y
, which is considered as the next big project in the brand's production plan, has been officially revealed. The Model Y will be Tesla's second
SUV
as well as the fourth all-electric model of the company.
According to Tesla CEO Elon Musk, the Model Y would likely sit on the same platform used in the Model 3
sedan
rather than an entirely new platform as planned. Alongside reducing considerable costs in R&D, thanks to the existing platform, the Model Y promises to build up Tesla's reputation in SUV segment.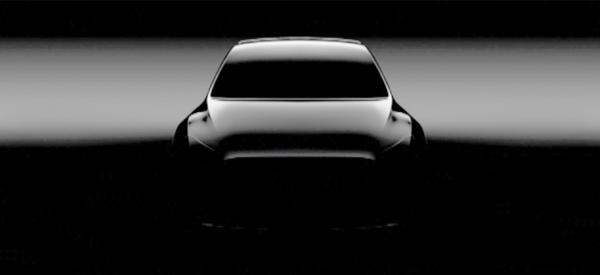 Teaser image of the Model Y
>>> Read more: Tesla Model X wins the 2017 Good Design of the Year Awards
Now, let's look at the darkened teaser image. It's apparent that the Model Y is inspired by the Model X with a tall frame, sculpted bonnet along with an iconic grille and headlights. However, if you take a closer look at the SUV, you will find it has no door mirrors. This means the Model Y will probably be equipped with a camera-based setup for the first time.
In general, the Tesla Model truly plays an important roll in Tesla's production project. Accordingly, if the SUV is revealed by 2020 as expected, it will complete the first step of Tesla's EV puzzle which allows the S, 3, X, Y models to directly compete in the market.
>>> Tesla Model 3 is expected to mark a great improvement and become a more economical and elegant car in the industry. Click here to get more details.