Demand for Tesla Model 3 is still high in the European market, comparing to its rivals like Nissan Leaf, Hyundai Kona...
If you live in Europe now and considering an EV sedan as a possible replacement that may be a Tesla Model 3 in your mind. There is a competition to sell the best EV vehicle, and the Tesla Model 3 has sparked an Electric car war in Europe.
This small California upstart has outsold all the heavy-weights in Europe by a mile! Amazingly the Tesla Model 3 is in hot demand, and it outsold models that are the Mercedes-Benz C class premium cars that are best-sellers most of the time.
1. Tesla Model 3 selling number
For those curious enough to know how well and by how much the Tesla Model 3 ripped through the competition. Here are the numbers that might be updated by now, all these numbers might have been updated by now. Whether or not the Euro brands have gained, Tesla Model 3 has made a killing in the EV Euro market.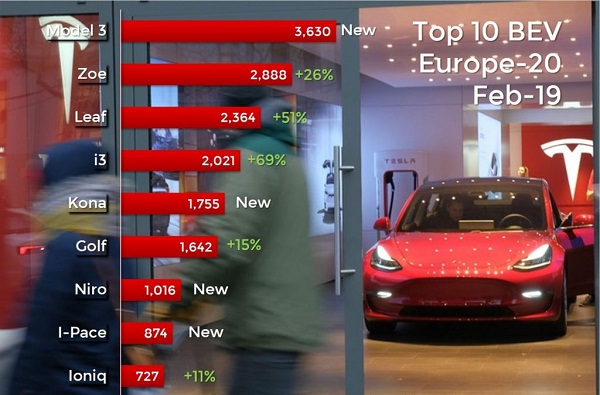 Top BEV sale in EU market - Feb 2019
Sourced from JATO Dynamics market researcher in February, and even outsold the similar electric "Nissan" Leaf with 2,333 units included. Included in its sales juggernaut is more units sold than the small Renault Zoe with 2,884 units to its credit.
In 2017, the Tesla Model S Sedan did the same feat and waylaid upper-premium sedans like the Mercedes S class, BMW 7 series, and the Porsche Panamera Sedan.
Even then the Tesla has proven that EVs are going to be big and in 2019, the Tesla Model 3 has repeated the feat.  Whatever the critics of Tesla's sales say, the numbers are in. The Euro giants need to do something fast or lose sales again!
2. Why Tesla Model 3 is selling like hotcakes?
One of Tesla's sales strategies is anti-selling that most consumers took note of! Yes, there were production missteps that spurred a rethink of how to get the sales up. Refining its marketing game plan did its magic with "anti-selling" as opposed to hard sell which proved to be a game changer for Tesla.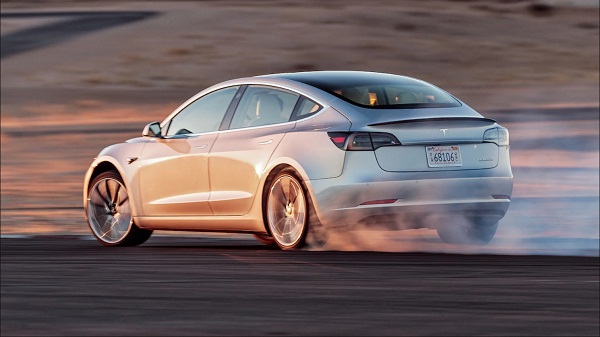 Tesla 3 reaches 60 mph in five seconds
By going the high road and giving added impetus for dealers for the Model 3 with performance trim. What got Tesla's sale juice going was to promote by personal recommendation. With the Model 3 that was made for accessibility and to get more customers into Tesla's fold!
>>> Read more: Tesla Model 3 creating a great move
One of the reasons why Tesla Model 3 scored and got all the attention is the total premium technology and features provided. The point of focus is the touchscreen that measures about 15-inches. It provides access to the cars functions not like other cars with smaller ones.
Tesla Model 3 in-depth review - see why it's the best electric car in the world!
A bigger screen is easier to control and even ham fingers will find it nice to use, which is less distraction too. Smaller screens will be harder to use through Tesla makes it easier to use.
You'll find a minimalist cabin that comes with cloth upholstery, Wi-Fi connectivity, voice controls, auto rear view mirror, rear-camera, dual-zone climate control, 60/40 rear seats that also includes two USB ports for devices.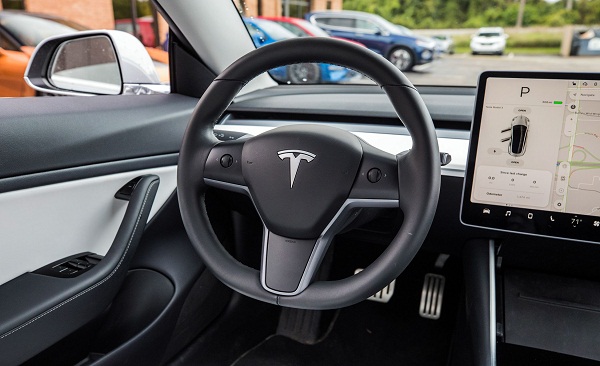 Modern Tesla Model 3 Interior 
Making the bold move to self-driving systems is the Model 3 that incorporated this next generation technology. It comes with an optional autopilot that comes with the car, which enabled it to leapfrog their rivals in Europe. The autonomous system is equipped with the following devices to allow self-driving
Eight Cameras
12 Ultra-sonic senors
Forward Radar
Lidar?
These devices enable the car to transfer lanes, enter and leave freeway ramps with the ability to read speed limit signs as well. It's so smart that it can avert a collision by auto brake and even park without any help from the driver. All tech is to make the Model 3 one of the safest and smart driving cars ever made.
Without any doubt, all this tech made it a shoo-in, despite the waiting time to get it. Driving sales up against the roof which allowed it to dominate the European market. One big difference is that the Model S is more expensive, the Model 3 made with stylistic cues that included an affordable tag price over its European rivals.
>>> Check out the article to Widen your choice: Electric cars available in the Philippines: Overview, Top 5 hot models & More
3. Tesla Model 3: A different car in the line-up 
Contrary to the Model S as an expensive and premium option for Tesla line-up. Which is why the Model 3 is positioned to have every feature but less costly to own too. Tesla had to go through great lengths and sales strategy to succeed. With the impressive success of the Tesla Model 3 that will set the stage for the Tesla Model Y. 
As a preview to the Model 3's successor that will invade in 2021, which is significant to make Tesla's best seller in Europe once again. When exported to Europe the Model Y will be a rear-wheel-drive model that has a longer range.
This will cost about 56,000 Euros, with a dual motor type that costs about 60,000 Euros, and a performance model at 68,000 Euros.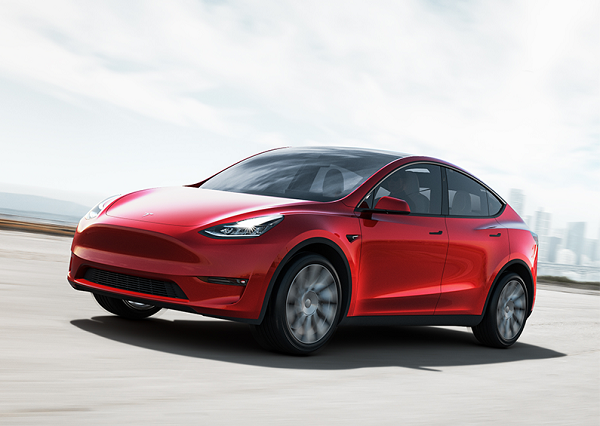 Tesla Model Y is expected to come in 2021
Wrapping up!
Tesla has proven in the European market that the Tesla Model 3 is in hot demand as the top-selling EV. So much that a slew of automakers is digging deep into their resources to make a Tesla killer. Outstanding sales of the Tesla 3 is prompting even the production of gas-powered cars to be affected despite their still ongoing popularity.
The initial data suggests that all the sales registered came from reservations compared to actual profits from the showroom. One sure thing is that the Tesla 3 is selling like mad because it is one of the best made EVs out there.
Expect the next few months for models from most brands to produce a Tesla killer to beat it. Are you getting a Tesla or a "Tesla killer"? If you then make the reservations and wait in line. Will it come here in the Philippines it might or not because we're not a prime market for it yet.
For more news, reviews, car price updates and many more, keep posted here at Philkotse.com.


Norjan Ismail Abbas
Author