The sleek and ultra-modern Volvo Polestar 2 fastback will be one of the competitive rivals in the EV market.
Everyone's going electric, and a herd of car makers is making their version of the best-selling Tesla Model S and Model 3 which are top notch choices. In surprise bid to get into the race to build a Tesla killer, the Polestar 2 fastback has been revealed to the motoring community in Geneva Switzerland recently.
One thing notable about the DNA of this electric sedan is that it is a product of a joint venture of Volvo with a Chinese car maker Geely.
Not following the un-selling approach like that of Tesla. One novel sales pitch for the Volvo Polestar 2 is a flat monthly fee for all expenses. Charging is not covered which will be covered by another system. If this system works well for selling to customers, then it would be commercially successful.
Polestar 2 Reveal |100% electric | Full presentation
Car buyers who'd be interested should note that Volvo and Geely aren't going to go all the way with production, like their competitors may want to go. Testing the waters and gunning for 50,000 initial units a year, then increase if their sales model will yield maximum profits.
In the joint venture, both are willing to commit their collaboration to higher profits, but logistics and supply might be something to go over. Similar concerns with increasing production should the unit be received well, is the cost of making the car batteries is rather high. Getting past supplying and having enough Polestar 2's with a sufficient battery supply is important for them.
If you want to know more about the Polestar 2 fastback, there are features and specs that make it a worthy challenger to Tesla. There are some hints dropped that a "crossover" Polestar 3 may follow if the Polestar 2 lives up to expectations. But here is what you can expect from it by 2020 when it goes on sale.
Fact #1: Pricing to be competitive and affordable
One of the stumbling blocks of owning a top class electric vehicle is the price paid for it. Volvo and Geely's EV will be selling at a price range from EUR 39,900 to 59,900 when production is in high gear in China. It will be sold in important EV markets by 2020 or later, getting late is not an option.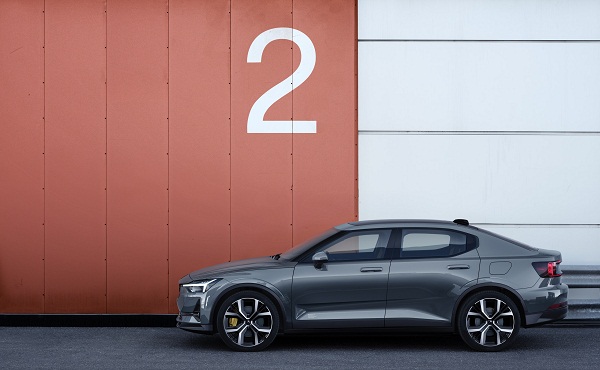 With affordable pricing, Polestar 2 hopes to compete Tesla 3
It will be a price war, but the Polestar 2 hopes to be the top alternative for Tesla. Comparatively, the Tesla 3 is sold rather steeply, and the high-performance model costs a lot too own. This is where the Polestar 2 hopes to gain ground and more sales!
>>> If you are interested in buying an EV, check out: Electric cars available in the Philippines: Overview, Top 5 hot models & More
Fact #2: Premium sedan with a tall crossover design
Look at it, and it is definitely a premium five-door fastback without a doubt! Influence by a tall crossover look more than the Model 3 and seems to fall right into the Model Y "crossover" vibe. It's like combining the Model 3 and Model Y into one electric car category which is something to see further.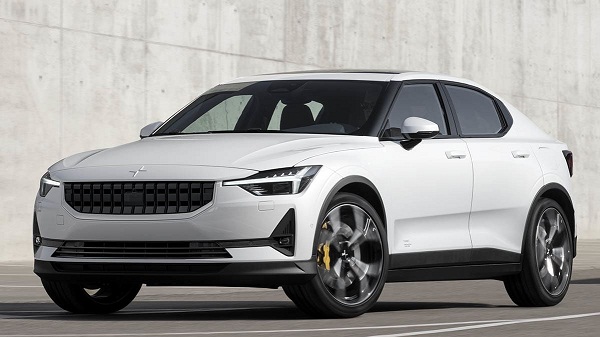 Polestar 2 is definitely a premium five-door fastback
Since Volvo is involved in producing this joint venture "EV" that is built on the Compact Modular Architecture (CMA2) used for Volvo's 40-Series cars and crossovers and XC40. Co-engineered by Geely that has another joint venture with Daimler to re-engineer the Smart car series.
Fact #3: The electric drivetrain
Polestar 2 has an all-electric drivetrain that will be a worthy match to the Model 3 and other EV cars coming in 2019 and so forth! Two motors are better than one and only a few electric cars or plug-in hybrids use dual motors, on such car is the Tesla Model 3 and Prius Hybrid as examples.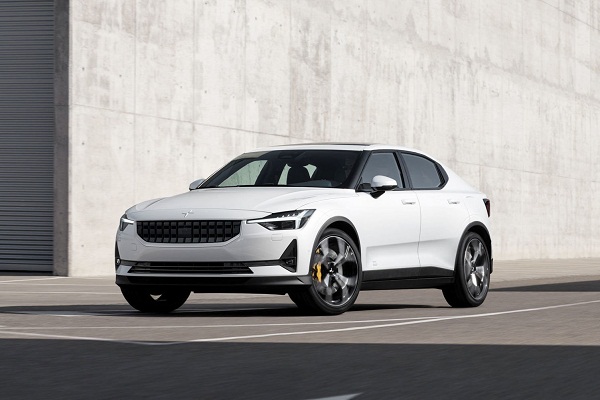 Polestar can produce up to 408hp
With dual motors that have a horsepower of 408 horsepower (300 kW) and 487 lb./Ft. of torque produced. Gets to 60 mph in only 5 seconds flat that is very fast for an electric car. Better yet is the range of 275 miles as the target range for it before topping up!
Power is provided via 78 kWh battery pack and a charging rate of 100 kilowatts to 150 with a CCS combo connector plug.  The Polestar 2 will be able to supercharge just like Tesla too.
Fact #4: Modern and sleek cockpit design
Most of the driver and machine interface in modern cars is via the touchscreen, and there's no stopping this trend.  Keeping true to Tesla inspired cockpits is the large 11-inch portrait style touch in the Polestar 2's center console with little or no hard surfaces like buttons to interact with.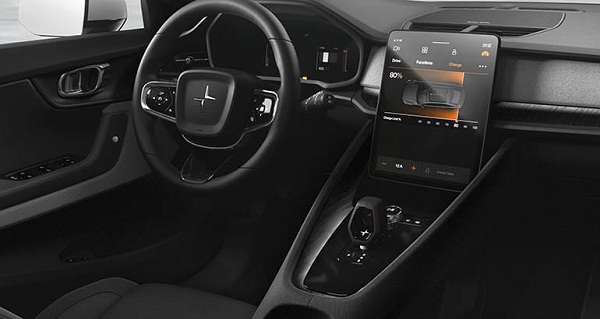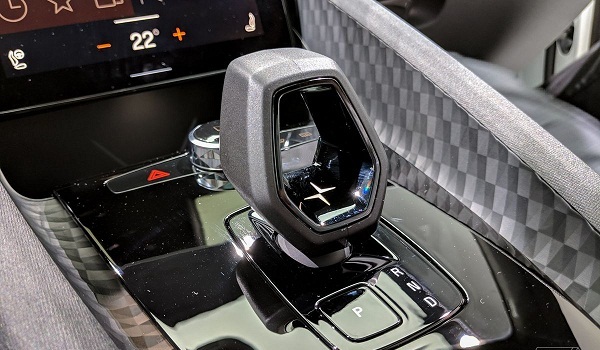 Nappa leather brings luxury interior 
Standard with the infotainment is Android with voice control and Google services hard-wired into the system. The instrument panel will have all indicators that will inform the driver of the car's status, especially power supply! Engineers are working on a seamless interface for the car's systems to link up with any mobile device used.
Fact #5: There's a lot of safety for the driver
There's little information about the full layout of safety features of the Polestar 2. But one would guess that it would include top-grade safety features included as standard equipment for it. Better braking is enabled by a performance pack of Öhlins dampers, Brembo brakes, and 20-inch forged wheels for better body control.
Everything is top secret with autopilot or driver AI systems which may be forthcoming soon! Better lighting is provided by Pixel LED headlamps for driving at night.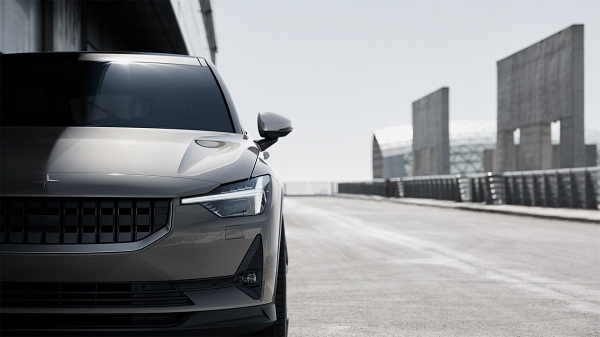 Pixel LED is equipped for night driving
Wrapping up!
If this car ever makes it to Philippine streets, the Polestar 2 fastback will be something to look forward to. Combine Volvo's reputation and Geely's leap-frogging the technological divide should make it better than other EVs that are less than capable.
For some of the current EV offerings, fast charging is a big question mark which isn't really addressed. Polestar 2 addresses fast charging and high capacity as advantages which may be a winner soon!
Follow Philkotse.com for the latest traffic updates in the Philippines!

Know more about Volvo

Norjan Ismail Abbas
Author