While we wait for the exciting new model, let me tell you why the Nissan Syplhy is one of the brand's biggest disappointments. Read this Nissan Sylphy 2020 Philippines Review to know more!
In this review...
Introduction

Exterior

Interior

Engine and Performance

Safety

Price & Variant

Specs

Conclusion
1. Nissan Sylphy 2020 Philippines Review: Introduction
Nissan Sylphy is a curious proposition. It traces its roots back to the iconic Nissan Sentra, a car so well-ingrained into the Filipino psyche as a sporty and competent sedan that it pioneered most of the standard equipment you see today. While most compact cars of the era are happy with carburetor engines, the Sentra already flexed with fuel injection, ABS and even a sunroof.
Somehow it lost its way in the process and was overtaken by its rivals to a point where Nissan just had to change its name to avoid the association. What we have here is the 2020 Nissan Sylphy, and the Japanese car brand is trying its best to convince you that this is better than the rest. Is it, though? Let's check out the Nissan Sylphy 2020 Philippines review provided by Philkotse.com.
2020 Nissan Sylphy Sedan Launch
2. Nissan Sylphy 2020 Exterior
At first glance, Nissan Sylphy 2020 looks like a perfectly pleasant car. Its bulging front emphasizes the shapely front fenders smoothly flowing towards the rear section. You'll notice the arrow-shaped headlamps with LED DRLs mirroring the tail lamps in shape.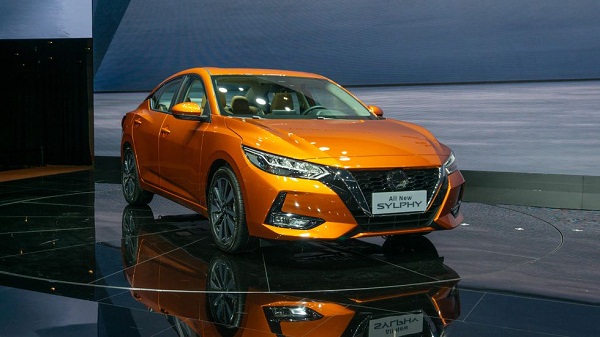 The high roofline creates a bubble-like quality for the Sylphy
The large greenhouse and a set of 17-inch alloys take your eyes off this weird quirk. You would think that maybe an aero body kit would do wonders for the 2020 Nissan Sylphy exterior, Alas, you park it next to its contemporaries, and you realize that the design doesn't really hold up that well at all, no two ways about it.
There are cars that are polarizing in nature, designs that make people both hate or love it, but the Nissan Sylphy 2020 is just there in the middle. It's a car and you'd be glad that have it.
YOU MAY WANT TO READ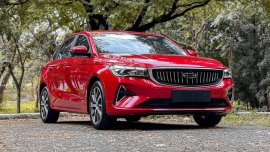 Model Price Philippines
₱ 735,000 - ₱ 999,000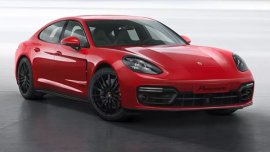 Model Price Philippines
Price available upon request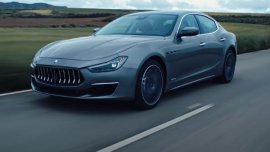 Model Price Philippines
Price available upon request
3. Nissan Sylphy 2020 Interior
Step inside and you'll be greeted by a swath of beige, brown and cream, with chrome touches all around. What can be surprisingly seen in the 2020 Nissan Sylphy interior is that there are perforated leather wraps around the seats with soft-touch portions almost everywhere! I would have wished the color scheme had a touch of black to break the monotony, but in all fairness, the fit and finish are pretty amazing.
The doors have sufficient sound-deadening to keep NVH levels at bay. The plastic-looking trim around the shift pedal looks very tacky though and doesn't look like it would hold up well against wear and tear.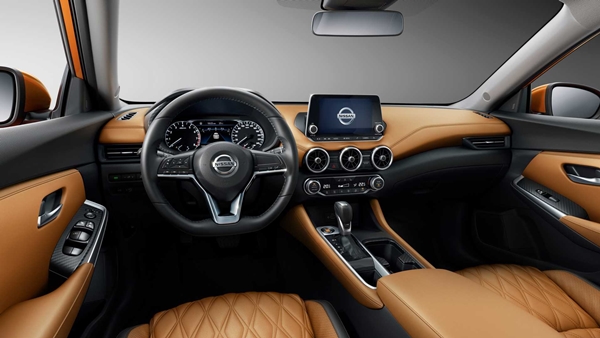 Inside, you are pampered by a plush yet dated interior
Nissan knows comfort though, and this is one car you would want to be in. The legendary A/C which has turned countless Nissans into meat lockers on wheels is present on the Sylphy, with the dual-zone climate control offering second-row vents for the rear passengers.
Living space is excellent as well, as the Sylphy trumps its rivals in terms of both volume and ergonomics. If you ask me what car I would want to be in to be driven in, I would probably go for a long-wheelbase BMW, but the 2020 Nissan Sylphy won't be too bad a choice either.
4. Nissan Sylphy 2020 Review: Engine and Performance
There's nothing particularly outstanding about the 1.8-liter naturally aspirated the 2020 Nissan Sylphy engine, generating just enough power to move its heavy frame forward. Making 131 hp and 174 Nm of torque, it's less powerful than its contemporaries, but the Nissan Sylphy is somewhat redeemed by the CVT's smooth power delivery.
Furthermore, the Sylphy's torque comes in as early as 3,600 RPM, giving you enough usable power. A highway cruiser the Sylphy isn't, as it doesn't like to be revved high, with the CVT working overtime giving off a droning sound.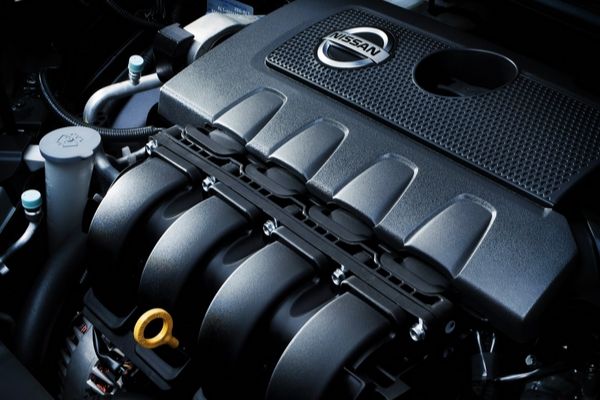 The 1.8-liter engine mated to Nissan's CVT makes for a somewhat lackluster combination
Suspension characteristics are also a little more willowy than its contemporaries. Nissan knew very well to set the suspension to soft, emphasizing the Sylphy's non-sporty nature. Body roll is evident, no thanks to the high roofline and center of gravity, but the car is still agile enough to nimbly turn around tight corners thanks to electronic power steering.
>>> Widen your search for cars in our cars for sale right here!
5. Nissan Sylphy 2020 Review Philippines: Safety
For a model line historically known to have pioneered safety in compact cars, it is disappointing to know that the Sylphy introduce anything new on this front. While its rivals offer various options such as multiple airbags, lane keeps assist, adaptive cruise control and even semi-autonomous driving, the 2020 Nissan Sylphy is content with pre-2010 levels of safety with dual front airbags and ABS.
Maybe I should learn to temper my expectations really since this is not on the same level as the Sentra; it doesn't even share the same name.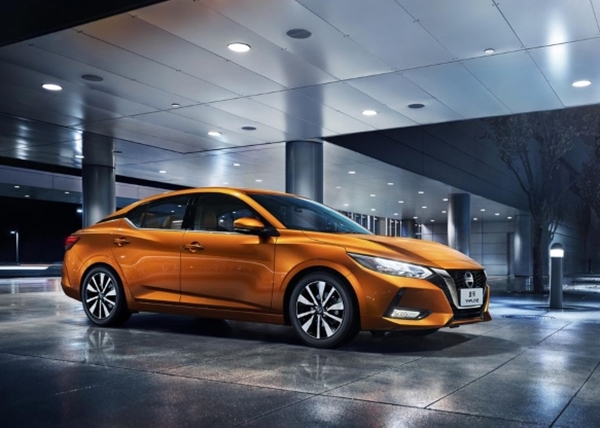 You get two airbags, which you should thank your lucky stars for
Nonetheless, it would have been better if Nissan gave this car more attention on that front. Even subcompacts like the Toyota Vios and Honda City offer more in terms of safety features, at a lower price point than what the Sylphy offers, to boot.
6. Nissan Sylphy Philippines Price & Variant
| | |
| --- | --- |
| Variant | Price |
| Nissan Sylphy 1.6 MT | ₱908,000 |
| Nissan Sylphy 1.6 CVT | ₱993,000 |
| Nissan Sylphy 1.8 CVT | ₱1,052,000 |
>>> Refer to our Nissan Philippines pricelist for all models most-updated price
7. Nissan Sylphy 2020 Specs
Overview

Name

Nissan Sylphy 1.8 CVT

Starting Price

₱1,052,000

Body Type

Compact Sedan

Engine & Performance

Fuel Type

Petrol

Fuel Capacity

41 L

Number of Cylinders

4

Engine size / Displacement

1,498 cc

Maximum Power

131 @ 6,000

Maximum Torque

174 @ 3,600

Engine Type

In-line 4-Cylinder DOHC 16V

Transmission Type

CVT

Dimensions

Overall Length

4,615 mm

Overall Width

1,760 mm

Overall Height

1,495 mm

Wheelbase

2,700 mm

Curb Weight

1,260 mm

Seating Capacity (persons)

5

Safety Features

Front Brakes

Ventilated disc

Rear Brakes

Disc

Steering System

Electric Power Steering

Interior

Leather Seats and Interior Trims

Intelligent Key with Push Engine Start/Stop

6 Speakers including 2 Tweeters

Dual-zone Automatic Air-con with Rear Ventilation

8" Touchscreen Display Audio

Rear Seat Arm Rest

Exterior

LED Position Lamp

Front Fog Lamp

Power Folding Mirror with Turn Lamp

Chrome Plated Door Handles

High Mount Stop Lamp

17" Alloy Wheels

Safety & Security

Dual Front Airbag

Brake Assist (BA)

Child Protection Lock + Child Anchor

Immobilizer

Speed Sensing Door Locks

Panic Button

Remote Trunk Release

Intelligent Key (I-key)
>>> Find your nearest Nissan dealerships to get a Sylphy right now!
8. Nissan Sylphy 2020 Philippines Review: Conclusion
If it sounds like I'm hating the car in this Nissan Sylphy 2020 review Philippines, I beg to differ. Hate implies have strong feelings over a certain model, and this car does not inspire any. I'm more disappointed than anything. I grew up having Nissan as one of my favorite brands, and my family has owned multiple models over the years.
I want Nissan to win so much that seeing a model underperform the way the Sylphy has, breaks my heart in a way. I look forward to the day when Nissan Philippines rises back from the ashes of its own blaze and retake its throne.

If I sound harsh about the Nissan Sylphy, it's because I am Nissan's biggest fan
Make sure you tell us how your favorite Nissan model in the comments section below and don't forget to follow us for more reviews, news, and insights.


Roy Robles
Author