Nissan reveals the updated Nissan Sylphy 2020 which is now more aerodynamic and definitely sportier than its older versions.
As you might have heard that Nissan has risen up in the ranks among the major car manufacturing companies. In fact, as of now, it has risen to the top 3 spot thanks mostly to the Nissan Navara, the Urvan, and the new Terra SUV.
The esteemed Japanese company will not rest its laurels just yet as it has debuted another exciting update to their already well-known sedan: Nissan Sylphy 2020.
1. Nissan Sylphy 2020: Exterior Design
Debuted at the Shanghai Motor Show, the new Sylphy or Sentra in the United States is now up to par with the current Nissan design language. It now has that roof that looks like its floating thanks to the shape of its new C-pillar and the shape of the grille now looks like what the Nissan Leaf has.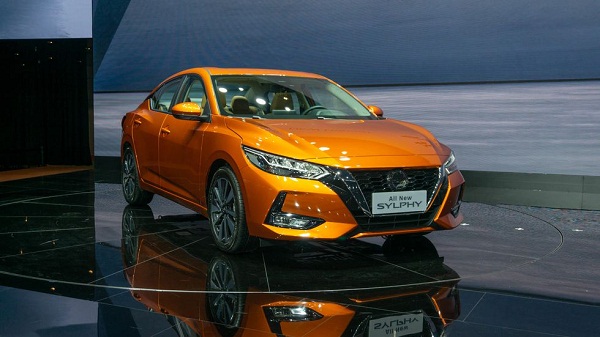 The new Sylphy  is now up to par with the current Nissan design language
With regards to the overall shape and stance, Nissan has also improved the vehicle drastically. Its roofline now definitely sportier and sleeker and also it now has a wider wheelbase. In addition to that, the Sylphy is actually wider and it looks like it also sits lower from the ground.
>>> Related: NISSAN SYLPHY 2017 FOR SALE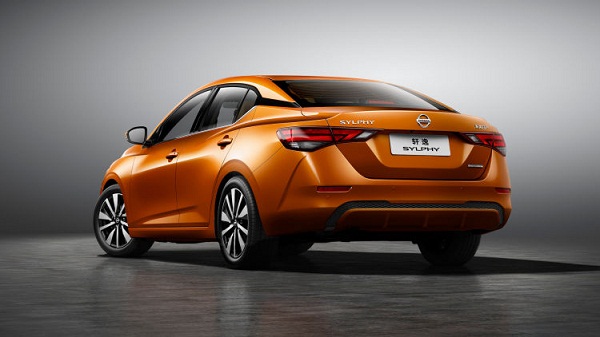 The rear of the 2020 Nissan Sylphy is also revised to be more aerodynamic
This might be true because curiously enough, Nissan claims that the 2020 Sylphy has a 0.26 drag coefficient, the same as that with the Nissan GT-R. This will definitely mean that the Nissan Sylphy is more aerodynamic than ever before and as a result possibly even more economical on the gas.
In a statement by Nissan design director Shinichiro Irie from the Nissan Global Design Center, the Sylphy is said to emanate a feeling of "vigor and confidence" and is also "lean and dynamic". He also said that these qualities will definitely be evident through giving the vehicle larger-diameter tires and a lower center of gravity.
2. Nissan Sylphy 2020: Engine
With regards to its engine, the 2020 Sylphy will still use a 1.6-liter inline-four. As of now though, Nissan is yet to reveal more details with regards to the engine's power output. It is of no doubt however that the Japanese car company has upgraded the engine as such, we can expect more power from the 2020 Sylphy compared to its older versions.
2020 Nissan Sylphy Sedan Launch
As for the transmission, the new updated Sylphy uses the Xtronic continuously variable transmission which we think contrasts a little bit to the overall sportiness of the new Sylphy because as many of you might already know, CVT transmissions perform quite well in the sedated city and highway driving and not on more spirited back roads.
>>> Related: Take a look at the Nissan Sylphy 2014 for sale
3. Nissan Sylphy 2020: Interior
Inside, the 2020 Sylphy is even more drastically changed for the better as it now has a more posh, luxury feel to it. What greatly contributes to this is the interior's stitching and two-tone old school flavor which looks like it was built by hand. What little plastic that can be found on several panels too are solidly built and seamless.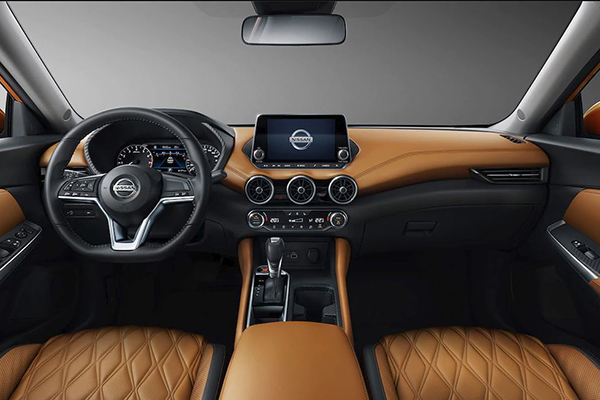 More posh and upmarket, the interior of the 2020 Nissan Sylphy stands out more than ever before
As with most modern cars, the 2020 Sylphy is equipped with a decently sized touchscreen multimedia and information screen. The steering wheel now also has that familiar d-shape which can also be found in some Subarus and from quick release racing steering wheels.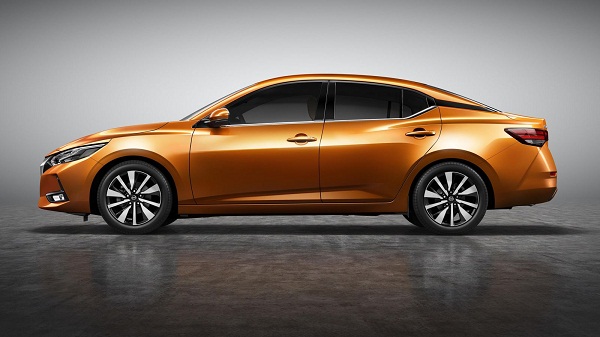 The 2020 Nissan Sylphy is now sleeker and thus more aerodynamic than ever before
For now, Nissan has not yet mentioned whether the new Sylphy will arrive in the Philippines. They even haven't said anything with regards to an ASEAN release as well. Despite that, many will definitely appreciate the new, sportier styling of the 2020 Sylphy and thus can't wait to get their hands on it.
Stay tuned for more updated automotive news here at Philkotse.com.

Know more about Nissan Sylphy 2022

The Sylphy is a spacious sedan made by multinational automaker Nissan, marketed toward anyone looking for an attractive vehicle on a budget. Starting families and small groups will enjoy its refined and classy exterior paired with innovative features. Whether you use it daily going to work or for a relaxing getaway in nearby provinces, this car is ever reliable. Locally, it is offered in two variants: the Nissan Sylphy 1.6 MT, and the Nissan Sylphy 1.8 CVT. It is available in Aspen White, Deep Iris Gray, Brilliant Silver, and Ebony.

Cesar G.B. Miguel
Author