Nissan has risen to 3rd place among car manufacturers in the Philippines.
In closing the 2018 fiscal year (FY 2018) Nissan proves itself as a major contender here in the Philippine automotive market with a massive 58 % growth up to March of this year.
Now holding the third top position among car manufacturers here in the Philippines, Nissan now has about 11% market share among the members of the Chamber of Automotive Manufacturers of the Philippine, Inc. or CAMPI for short.
This is quite a feat as Nissan has actually jumped from the sixth spot in 2017. It is of no surprise that the well-known and highly appreciated Nissan Navara pickup truck account for almost 50% of Nissan's sales for FY 2018. This indeed puts the truck as of now as a market leader in its category.
If you are interested in purchasing your own Navara, don't forget to read our full-scale review of Nissan Navara 2018 Philippines to get an insight into it.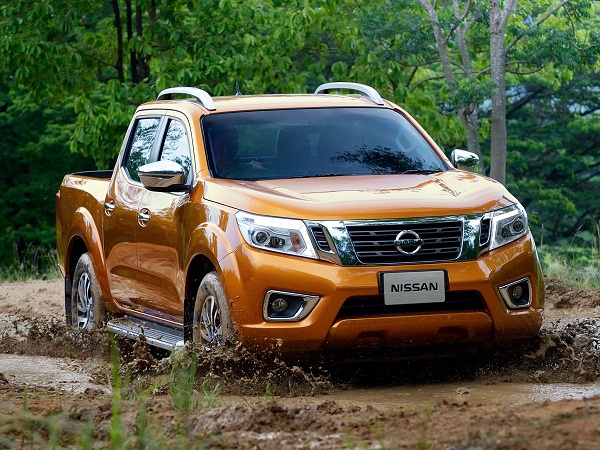 The Nissan Navara is one big factor in the success of Nissan here in the Philippines
Another major vehicle that provided the added push that drove Nissan into third place is the all-new Nissan Terra 2019. It is indeed a welcome new addition to the Nissan line-up of vehicles which despite its very recent launch on August of last year, has performed quite well in sales with up to 16 % of the company's total for 2018.
It is thus a testament to Terra's quality that it has performed this well in the very competitive Philippine SUV market but what's not surprising is the Filipino consumer's interest on the SUV's very roomy interior, powerful output, and equally powerful road presence.
Other vehicles that have also contributed to Nissan's current performance is the reliable Nissan Almera sedan at about 14 % and the Nissan Urvan passenger van. Two very noteworthy Nissan vehicles commonly seen here on the Philippine roads due to their economical and reliable nature.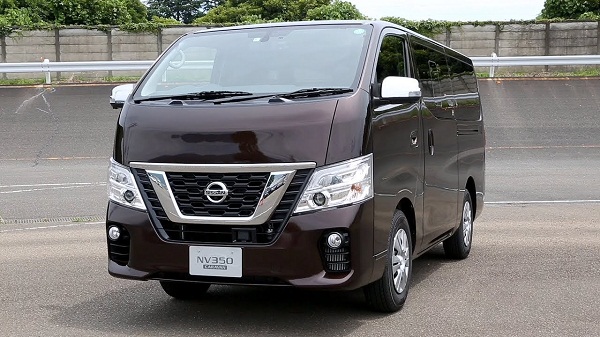 Nissan Urvan NV 350 is a reliable, roomy and comfortable vehicle capable of many things
In a statement made by Atsushi Najima, Nissan's new president and the brand's Philippine managing director, Nissan's growth and achievements have come by due to their commitment in putting the customer first all the while striving in transforming how people in the Philippines drive and thus by extension, the way people live.
He also states that Nissan's success was based on solid foundations laid down by his predecessors and all of the company's employees. Additionally, Najima also says that from their current position now, Nissan's goal is to continue in their game-changing growth through focusing on their quality customer service and of course equipping their exciting new products with the Nissan Intelligent Mobility systems.
As of the current time, Nissan is implementing a campaign to promote its Intelligent Mobility systems. This campaign will showcase the numerous safety features that the system offers and of course how it will change Nissan's current and future vehicles for the better.
Aside from the Intelligent Mobility campaign, Nissan has also announced the Nissan Leaf's arrival due in 2020. This is an exciting move by Nissan as the Leaf might become a very important milestone for fully electric vehicles in the Philippines.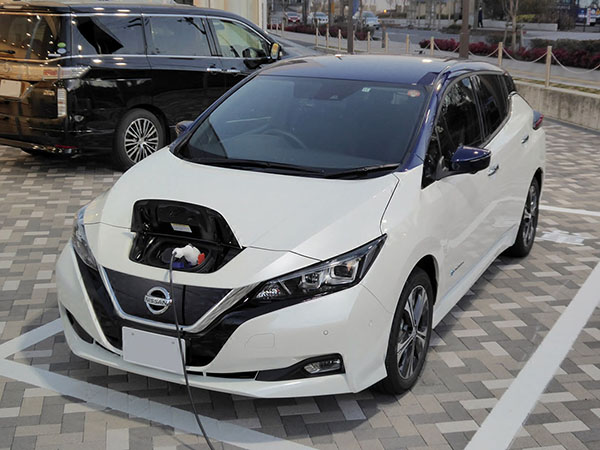 Nissan Leaf EVs may make the world a little brighter
Another part of their future plan for the Philippines automotive market is the expansion of its Nissan dealerships networks to more places within the country. It is also their intention to improve and increase their global visual identity which is known as the Nissan Retail Concept or NRC for short.
For the foreseeable future, Nissan will definitely not hold back in its efforts to provide high-quality vehicles and customer service. As such, we are excited about the future vehicles and products that Nissan will inevitably bring to our shores.
Stay tuned for more updated automotive news here at Philkotse.com
>>> Related: Nissan Escapade Year 2016 for sale

Know more about Nissan

Nissan Philippines has a total of eight models in the market, excluding one upcoming vehicle which is the Nissan Magnite. The price list of Nissan vehicles in 2023 ranges from Php 779,000 to Php 4,698,000 for the cheapest Nissan Almera and most expensive Nissan Patrol, respectively. Meanwhile, the Nissan GT-R's price in the Philippines is available upon request so visit Nissan dealerships for inquiries. Nissan's best-selling models in the Philippine market are as follows: Nissan Navara, Nissan Urvan, and Nissan Terra.
At Philkotse.com, we provide you with the most up-to-date Nissan Philippines price list, along with promotions from all dealers, the best monthly installment programs, prepaid, and cash discounts in the Philippines market.

Cesar G.B. Miguel
Author