Don't have anything to give on Valentine's occasion? Here's some of the best, if not the best valentine's day gifts for a car lover.
The perfect valentine's day gifts for a car lover
For Filipino couples, giving each other gifts during valentine's day has been a tradition since time in memoriam. For couples whose other half are car enthusiasts, however, what'll make them especially happy will come from a particular subset of stuff relating exclusively to cars.
It might be tricky so to help you make your car lover of a partner happy this season of love, here's our recommended list of possible gifts.
1. A new tool kit
For car guys who are always wrenching on their ride, they seem to be always losing that damn 10 mm wrench. So, to make your beloved car enthusiast happy, you might consider getting them a tool organizer, a toolbox, or better yet, a full-on complete tool kit.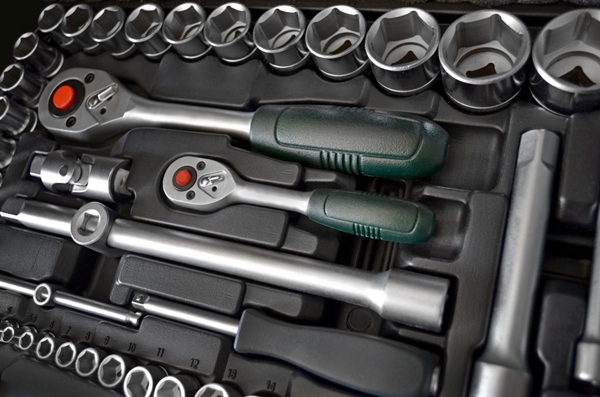 You might consider getting them a tool organizer, a toolbox, or better yet, a full-on complete tool kit
For this particular car person-centric gift, we recommend the RS PRO 94 Piece Mechanics Tool Kit. It comes it a handy, very portable but very sturdy container that comes with sockets, spanners, hex bit couples, screwdrivers, a spark plug wrench and many more.
>>> For your information: The complete guide of Automotive tools: With names & pictures
2. Jack stands
While most Pinoy car guys will be content in using a jack and a random set of blocks to prop up their cars, the proper, safer alternative, of course, is to use Jack stands. These are height adjustable and many available today are rated to be able to carry 3 to 6 tons.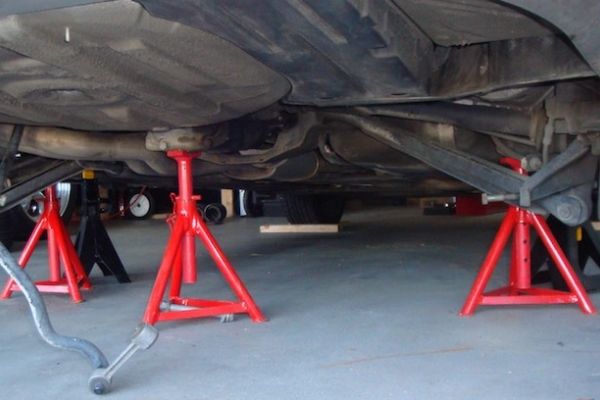 Jack stands are infinitely safer than a mere set of concrete (or wood) blocks
For this car lover gift, recommended brands are Hoyoma, Flyman, Shaffen, and Tolsen. Pricing will range from Php 1,400 to Php 3,000.
3. Injector Cleaners
Changing your car's oil, fuel filter, oil filter, etc. as we should all know by now, are crucial things car guys to keep their cars in tip-top shape.
Sometimes, however, those aren't enough and you'll need to clean out your fuel injectors. You do this by adding fuel injector cleaners to your fuel. This will help a car's fuel get rid of carbon deposits and other nasty stuff thus ensuring fuel efficiency and performance.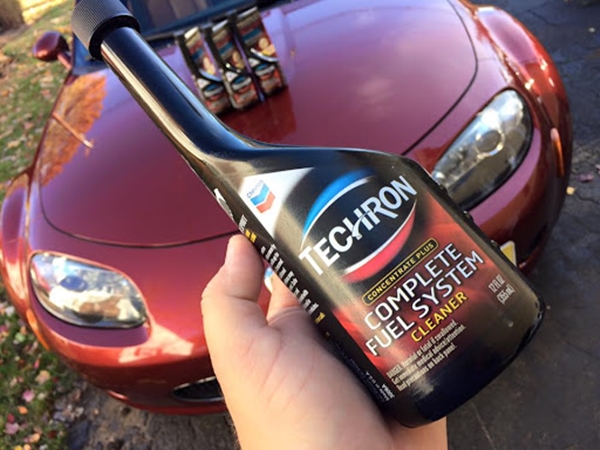 If not this one, then you can find good alternatives in just any car supply store
For this particular product, we recommend Techron Concentrate Plus, Liqui Moly 2007 Jectron, and Gumout High Mileage. These range from Php 300 to Php 600.
>>> Read more: 2 ways on how to flush a fuel injector safely and effectively
4. Deep dish floormats
While standard "flatter" floor mats can indeed protect your car's floor from dirt and damage, by virtue of being flat, those might not be able to hold the occasional puddles of liquid coming from rain-soaked passengers and the like.
Also, taking your beloved SUV or pick-up truck can be a messy proposition especially with its interior.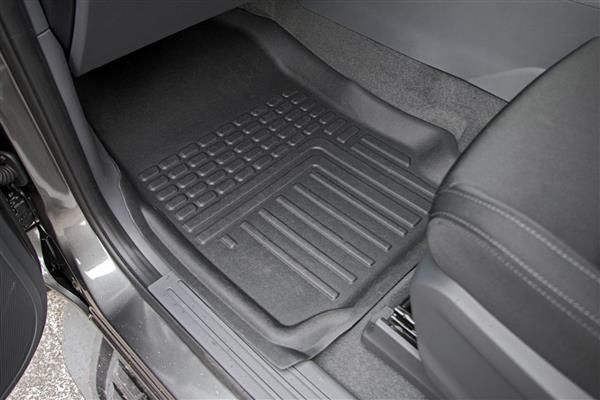 Deep dish floor mats are also much more robust than normal, flat type floor mats
So, to help protect your partner's beloved ride, we recommend getting him/her a set of deep-dish floor mats.
These are made out rubber (or PVC) and as per the name implies, their shape forms a "cup" of sorts that will be able to catch not only liquid but also dust and dirt like a regular car floor mat.
>>> Check out: 7 simple steps to install your car mats perfectly
5. Car wash kit
If your partner's the type who loves to DIY wash his/her car, then one of the best gifts you can get him/her is a competent set of car washing implements.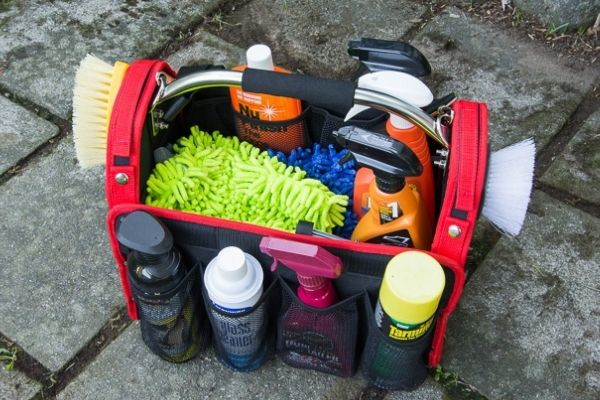 It's also a good idea to include a bag to carry the kit in
And yes, while you can actually find car washing kits, you can save some cash by assembling your own. Here's the items you need;
Carnauba wax
Car Shampoo
Tire gel
Car clay bars
Wax applicator
Microfiber towels
Drying towel
Washing sponge
Wheel brush
Microfiber duster
And a window duster
>>> You might concern:
6. Car vacuum cleaner
If your partner is still slaving away when cleaning his/her car by using a brush and dustpan, then another ideal car person gift is a portable vacuum cleaner.
Now there are many kinds of vacuum cleaners out there but take note that a bulky home vacuum might not be the best idea. Instead, you might want to consider a vacuum cleaner design for automotive applications.
These can be held in one hand, is lightweight and can be held with one hand but are also still powerful enough and flexible to get at those pesky spots.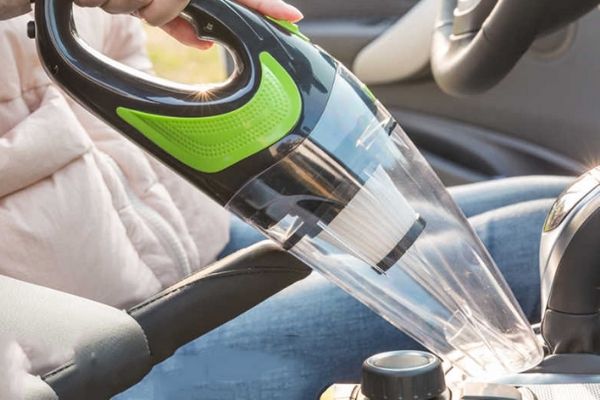 Also consider wireless re-chargeable vacuum cleaners
Prices here in the Philippines for a small, car-oriented vacuum cleaner range from Php 1,500 to Php 3,000.
7. Driving shoes
We've talked about the best shoes for driving in holiday traffic before but if your loved one still drives in his/her heavy work boots, then here are some shoes that might make us a better alternative and as a great gift for valentine's day;
New Balance 574
Converse Chuck Taylor Sneakers
Advan Streak
Any brand of loafers
Nike Airforce 1 Sneakers
Puma Drift Cat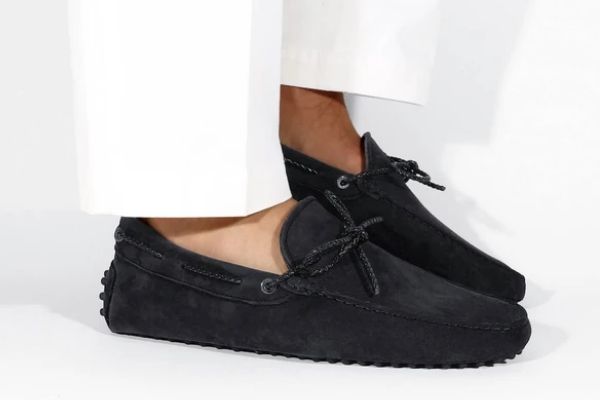 Loafers are great casual shoes which are also brilliant for driving
8. Car charger
Car guys/gals are known for being fond of taking along useful gadgets while driving. Here in the Philippines, especially in Metro Manila, a cellphone might just be one of the most crucial non-car related devices necessary for navigating the expanse of the urban jungle.
Some phones, however, despite the strides in technological advancement, still have notoriously short battery lives. As such, a good gift for a car guy is a car charger.
There are many kinds of car chargers and the most popular are those ones that can be plugged on a car's lighter socket. This is also especially useful in some cars which lack USB charging ports.
Prices for these devices will range from Php 150 to Php 1,900 for the fast charging and/or high capacity types with multiple USB ports.
>>> Recommended for you:
9. Diagnostic Scan Tool
Another very useful tool for the DIY type car person is a diagnostic scan tool. By plugging it into a car's OBD II port, the device can display all the possible defects of a car in the form of OBD codes. Note though that older cars might not be OBD-2 compliant.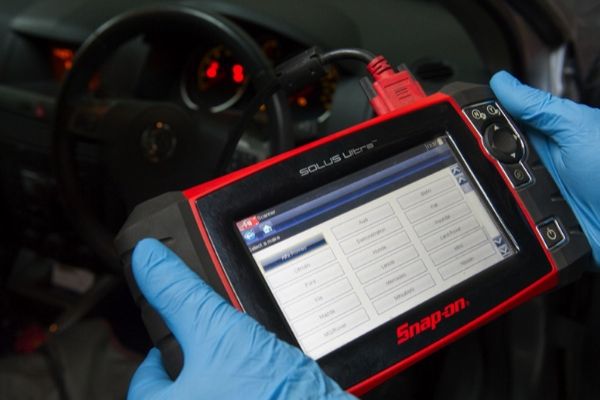 There are highly advanced scanner tools worth tens and thousands so watch out before you buy one
>>> Worth reading: How to choose OBD-2 Scanner in the Philippines & 10 recommended products
10. Jumpstart kit
Sometimes, especially if your partner's car is a bit old, then you might notice that sometimes it will have some electrical issues. These issues, of course, include starting problems and/or a dead or dying car battery.
So, if you want to spare you loved one of the stress of being stuck somewhere due to a starting problem, then it might be a good idea to gift him/her with a rechargeable car jump start kit.
For the Philippines, these will range from Php 1,500 to Php 6,000. Note though that a jump start kit is not a cure-all of a car's starting problems.
>>> In case you need to jump-start her car: How to jump-start your car in 4 easy steps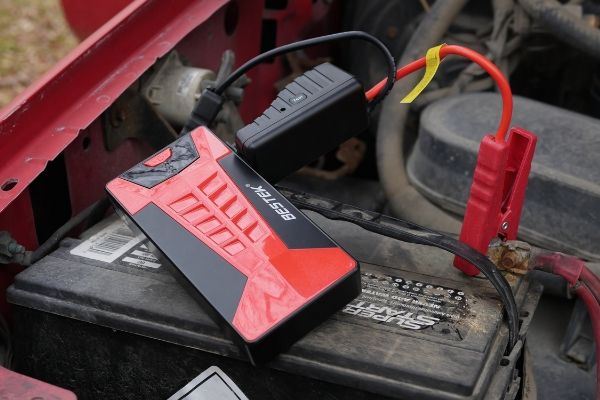 You might want to consider those compact and very handy ones too
Bonus Round (If you've got a lot of cash)
1. New Mags
If you want to make your partner "all hot and excited" during this valentine's season, then you might want to shell out some dough and get him/her a new set of wheels. And of course, one of the best bang for your buck wheels available here in the Philippines are from Rota Wheels.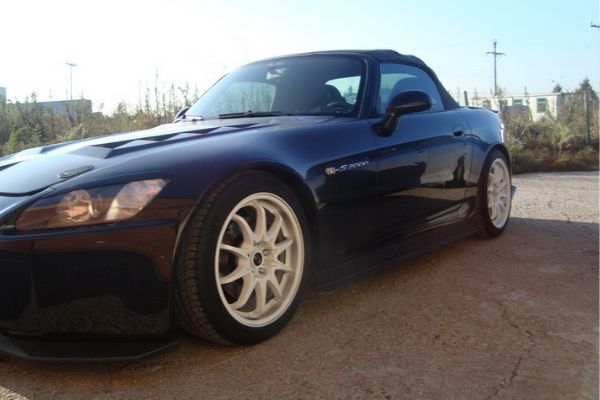 A Honda S2000 with a set of Rota Fighters. Cool!!!
If you're unsure as to what kind of wheels to buy for your partner's car then we're sure than the guys at Rota can help you with that. Just give them a ring and tell them what car he/she owns.
2. Coil-overs
If you REALLY want to make your partner happy and loyal (more loyal? Loyaler?) then one of THE best treats you can get him/her are coil-overs. Now hold up, a set of these might run you from Php 25,000 and up depending on the car so do your research first. Here's a guide about coil overs.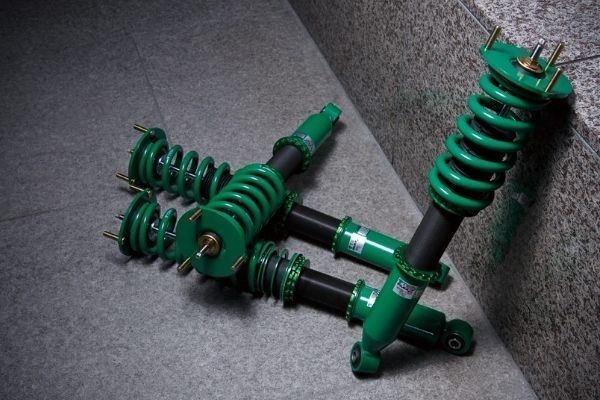 Be sure to do your research first before buying a set of coil-overs for your loved one
The perfect valentine's day gift for a car person: Conclusion
While what we've mentioned so far are material objects that can be bought anytime, something that your car enthusiast partner will forever hold dear in his/her heart is to become a car enthusiast yourself, get into the hobby, and go with him/her to whatever activity he/she is participating in be it car shows, car meets, or whatever.
So how do I become a car enthusiast? Well, keep reading here on Philkotse.com of course!


Cesar G.B. Miguel
Author