Here's a list of great driving shoes for Christmas as well as a short guide on how to determine if a pair is good for driving or not. Keep reading for more!
1. Best driving shoes for heavy Christmas traffic
While Philkotse.com talks about cars, we recognize that one of the most important parts of a car is you, the driver!
No matter what you're driving - be it a rickety clunker on the verge of collapse or a high-performance coupe - your actions behind the wheel are vital, especially in keep you, your passengers and your car safe.
This is especially true as the Christmas season looms, when Metro Manila's roads are guaranteed to become even more congested than usual as shoppers scramble over mall sales.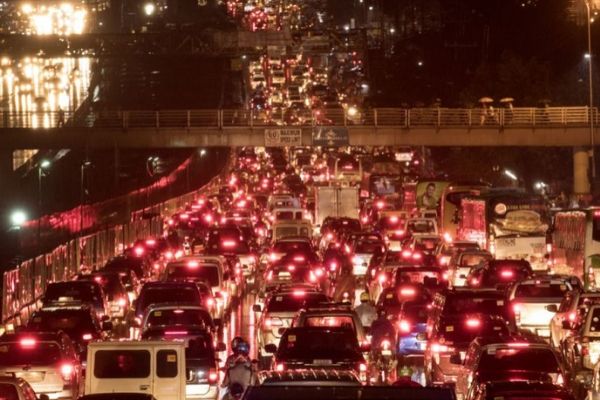 Come to think of it, a congested road looks like Christmas lights
One way of being safe behind the wheel is being comfortable, especially when it comes to footwear. But how do you know the right shoe for you?
>>> Relevant article: 6 hacks to make your drive more comfortable and enjoyable.
2. How to find a great driving shoe?
Here's a list of key characteristics to look for in a great pair of driving shoes: 
Material
Ideally, a good pair of driving shoes are sturdy, made of high-quality and long-lasting materials; trust us, you don't want something that will break while you're behind the wheel.
The top-tier material you'll want is soft leather; it can take a beating, lasts longer, and keeps your style factor up. But as leather shoes are not for everyone, a good pair of canvas shoes is the next best thing. Just make sure that the sole is rubber.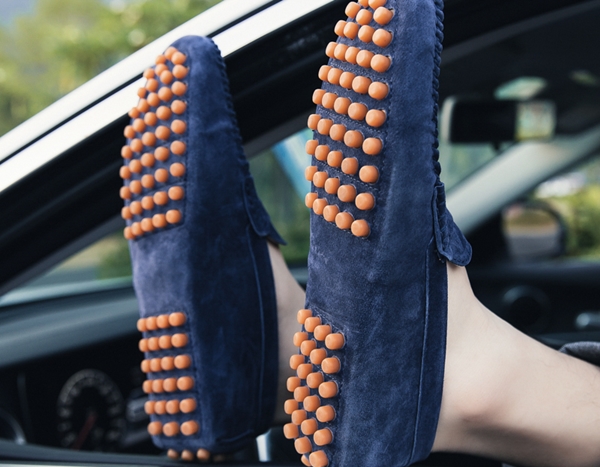 In choosing good driving shoes, a sturdy pair made of high-quality and long-lasting materials is ideal
>>> You might concern: Tips to stay calm behind the wheel and avoid road rage.
Sleek design
Driving with bulky shoes has plenty of downsides, ranging from annoying to downright dangerous. Whenever possible, avoid heavy footwear such as steel-toe work boots and rain boots; you will not be able to feel the pedals with these. Shoes with complicated designs are also a no-no, as they might jut out and get snagged in places, especially the pedals.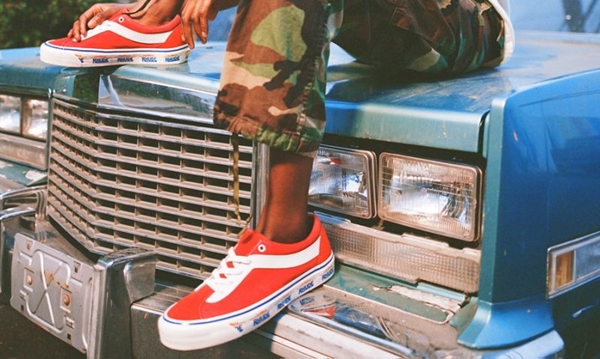 The immediate space where your feet meets the car's pedals can be tight
>>> Read more: 3 simple tips to avoid mistakenly pressing the gas pedal.
Grip
Quality driving shoes have adequate grip to prevent your foot from slipping off the pedal. For this reason, look for shoes with textured rubber soles 
Lightweight and agile
Choose a pair of driving shoes that are substantial for heft, yet light enough that it would not impede your movements. Apart from safety shoes and rain boots, we also suggest avoiding leather boots or similar footwear that can restrict your ankle's movements. However, note that there are mid-cut and high-cut shoes designed for driving.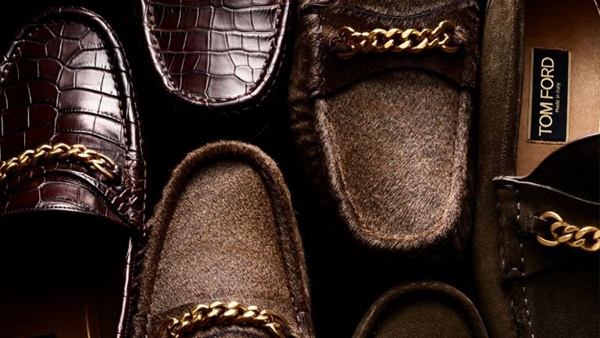 Choose a pair of driving shoes that are light
3. Why driving barefoot or with slippers is stupid
Let's start with slippers first.
Alternately known as flip-flops, slippers are a familiar sight on Pinoy feet; they're comfortable and cheap, so we wear them every chance we get.

For driving, however, slippers are a bad idea. First of all, they can slide off your foot while you're in the middle of braking or changing gears, and more often than not, they could also get snagged in the pedals.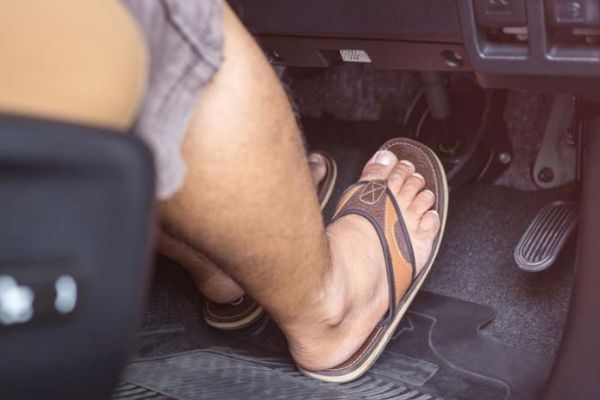 They may look and feel comfortable, but flip-flops are not suitable for driving.
It's even worse with barefoot driving. Pinoys have a penchant for feeling right at home practically anywhere, but the car shouldn't be one of them. Your foot doesn't have enough grip especially when it perspires, so it will tend to slip off the pedals.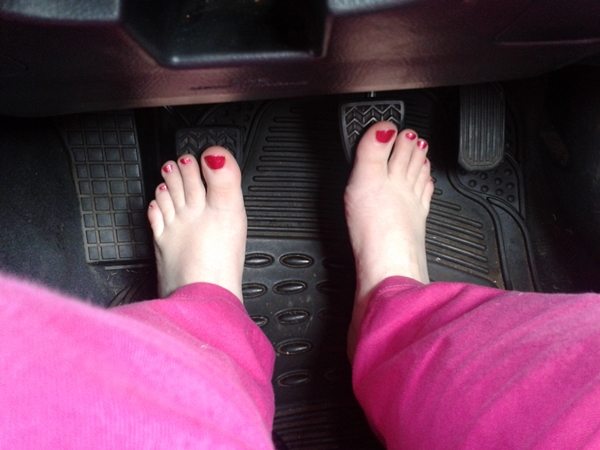 Eww. Disgusting AND dangerous
Lastly, you'll need shoes that were made to protect your feet. Stubbing your toes while going barefoot at home hurts like hell, so imagine what that's like while you're driving. And no, wearing socks only doesn't help.
>>> Check out: Top 5 Ideal Christmas Gifts for Filipino Car Owners.
4. Best shoes for driving in the heavy Christmas traffic
Here's a list of footwear we've found that would make great driving shoes. Also, we've included shoes dedicated to driving because that might be your style.
New Balance 574 - PHP 3,995
A pair of New Balance 574s is great for doing everything - walking, running, lounging around, and of course, driving. They're quite light, offer great grip, and are comfortable. If you need some more convincing, they're Takumi Fujiwara's signature pair, so combine these with a plain white shirt and denim pants, and you're set to drive sideways into the sunset.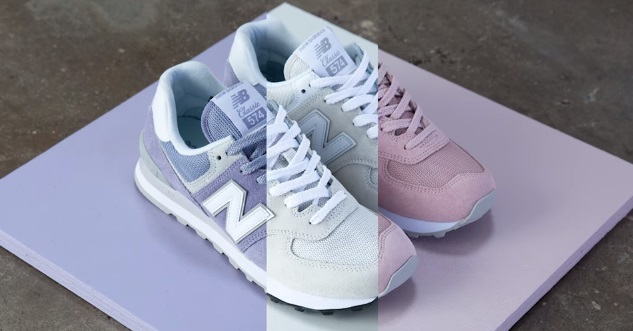 "If it has all four tires and gets you from point A to point B, then it's a car" - Takumi Fujiwara
Sparco Race 2 - PHP 5,086
Designed for lightning-quick movements, the Sparco Race 2 is for the consummate track star seeking to shave seconds from his track record. For most ordinary drivers stuck in traffic, it's still a great shoe when it comes to comfort.
The soles are also quite grippy, while being thin enough that you can really feel your pedals. On the flip side, the thin soles are the reason why the Sparco Race 2 should be used as a walking shoe.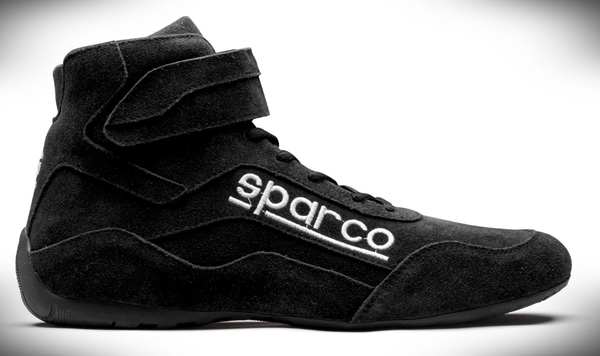 If you want your Sparco Race 2 to last long, don't use it for walking
>>> A guide on choosing gifts: 7 tips to choose best car driver glasses.
Converse Chuck Taylor sneakers- PHP 2,790
Just like the New Balance, the Converse Chuck Taylor is a generalist shoe that you can wear anywhere and is available in a vast selection of styles. To get the benefits out of your pair of Chucks, look for the ones that fit perfectly on your feet.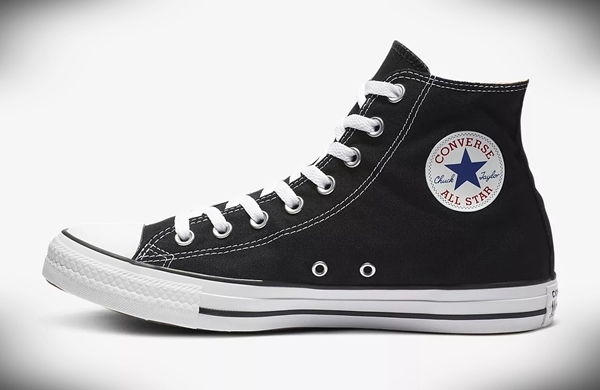 According to an urban legend, most Porsche test drivers will wear Chucks when on the job. So yeah, these are great for driving
PUMA Drift Cat 5 - PHP 2,200
A more affordable racing shoe that's intending for drifting. It's also light and offers lots of grip, apart from looking great, too. Like the Sparco Race 2 however, this isn't recommend for walking long distances.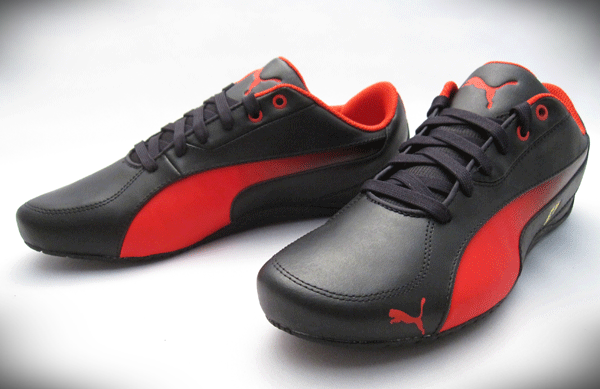 A cheaper alternative to the Sparco Race 2
 Advan Streak - PHP 290
The Advan Streak may be the most affordable shoe on this list but it still has the qualities of a great shoe for driving. It's very light, with a grippy rubber sole can actually be used for a lot of walking. Another advantage is that the Streak also happens to be a slip-on, so they're easy to put on and slip out of.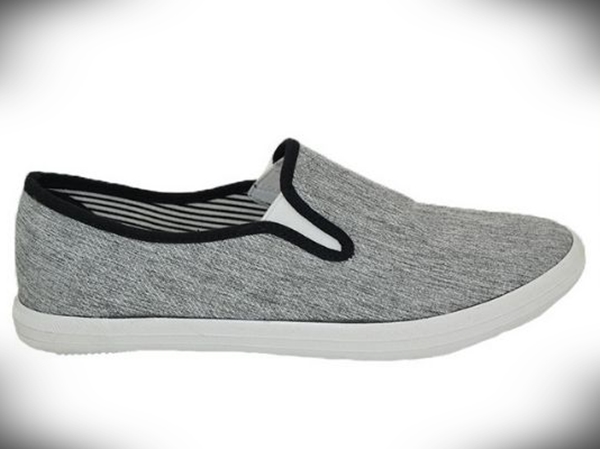 The Advan Streak is made out of canvas and rubber, designed with simplicity in mind
>>> Recommended articles:
Kenneth Cole Pennylane Driver B Loafers - PHP 5,450
If you've got money to burn and a fashionable image to keep, then this pair of loafers is for you. These dogs are light with ample grip and support, and can be matched with just about anything.
The late F1 legend Ayrton Senna sported loafers while he was testing out the Honda NSX on the track, so if it's good enough for Senna, then it's good enough for you.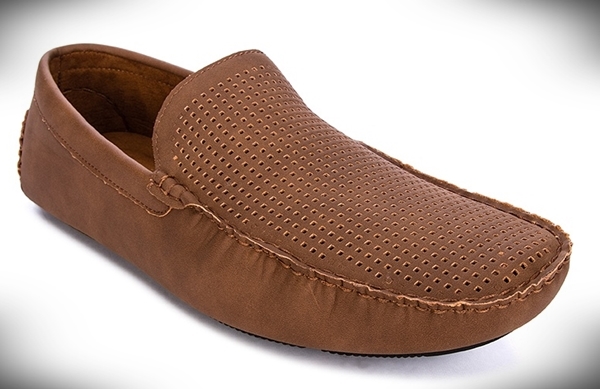 The Pennylane Drive B, as the name suggests, was designed with motorists in mind
Cole Haan Men's Gunnison Driver - PHP 3,990
A cheaper alternative to the Kenneth Coles, while still as stylish, as comfortable, and as light.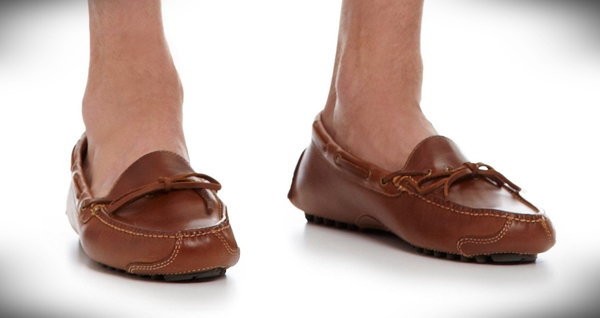 Pair them with white socks for the genuine Senna look. Driving skills not included
Crocs Santa Cruz - PHP 1,746
If those bulky rubber clogs are still your idea of Crocs, then it's time to make a change. The Santa Cruz slip-on is made from canvas with a rubber sole, so they actually qualify as real shoes that are great for casual occasions.
They're also light and grippy, making ideal for driving in the city driving. These Crocs are suitable as an alternate pair benind the wheel, in case you happen to work in an office with a strict dress code.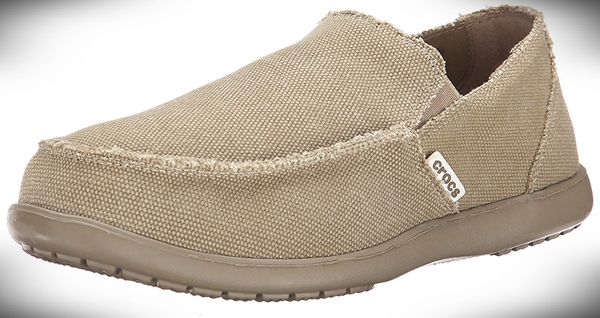 They don't look like the stereotypical Crocs, so you won't be classified as a basement dweller
 Do you think these shoes great for driving, or would you rather take your chances with a pair of flip-flops? For more tips, articles and guides, keep reading Philkotse.com.


Cesar G.B. Miguel
Author