Look cool and protect your eyes at the same time. 
In a driver's constant battle against the sun's glare, he or she has several weapons. There's the car's built-in sun visor and aftermarket window tint. Those however do have their own limitations.
For the sun visor, some cannot be twisted to the side to cover the door windows. In some car models, their sun visor might be too small. For window tints, getting the just-right amount of darkness might be tricky. So to get an upper hand, drivers will of course turn to sunglasses. But how does one choose the best sunglasses for driving?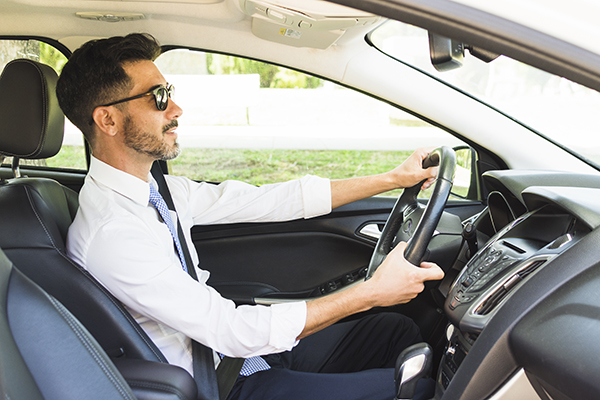 Feel like a boss and protect your eyes while driving by wearing sunglasses
I. The qualities of good driving sunglasses in the Philippines
1. Choosing the right lens
The right lens color for sunglasses will make the difference between having great visibility and driving blind. There are several colors you can choose from though, and each will be more suitable for different weather conditions. Red or pink-colored lenses are best for general use be it for sunny weather or cloudy weather.
On extremely sunny and hot days, however, we recommend grey colored ones because these are the best in reducing eye fatigue due to sun glare. On dark, cloudy days, we recommend yellow or orange because these can improve contrast. It can even stave off that monochrome look when the sun is overshadowed by rain clouds.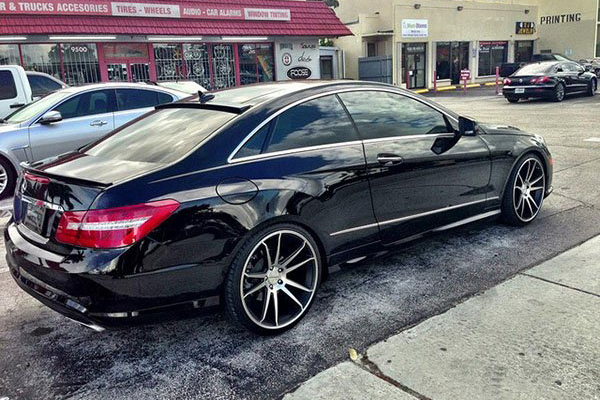 Window tints will range from not enough to "too much."
Regardless of color, we recommend choosing lenses that are polarized. These are the best for reducing glare from direct sunlight, as well as that annoying focused glare from droplets that collect on windshields after raining.
For lenses, one should also consider tint density. This is rated on a scale of 0 to 4, with zero being clear and four the darkest. According to experts, a tint density scale of 1 is ideal for driving in low sunlight. A scale of 2 is great for medium sunlight, and 3 for bright sunlight.
Class 4 would be the darkest and these can only be used when it's exceptionally bright. Otherwise though, using lenses with a class 4 tint density during a normal day is detrimental to your safety. Don't even think about using it during downcast weather.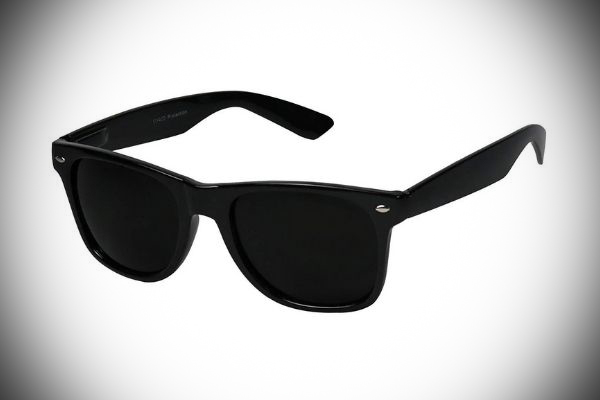 Very dark sunglasses like these are only useful if you're driving on Venus
And lastly, you'll want a lens that'll last you for a long time. Sure, you can properly store your driving sunglasses inside a proper container, but getting ones with protective coating will work best. Some coatings can even resist stains, water, and grease. You don't want to mistake that smudge on your lens for a pedestrian or vice versa, wouldn't you?
>>> Related: Best Bluetooth headset in the Philippines for car drivers
2. The right frame
In order to be able to swap out the lenses, you'll need the right frame. And no, not all frames allow you to swap lenses on the fly. Sure, you can fiddle with it with screwdrivers and other tools, but that would be a hassle wouldn't it?
Apart from being able to swap lenses, you should also consider the fit of the frame. A good frame should offer you a natural range of peripheral vision. Note also that oversized frames with thick arms can impede your side-most peripheral vision and that's not good for driving.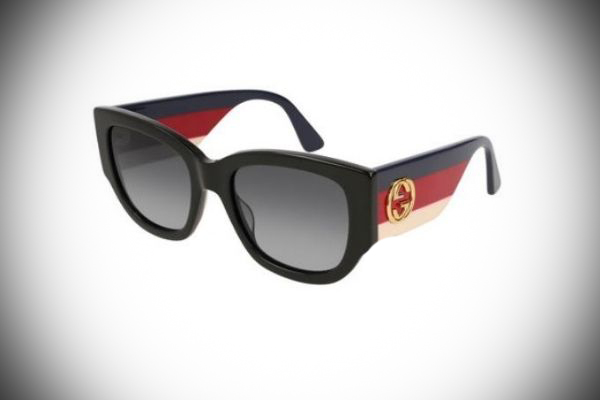 Say goodbye to your peripheral vision
And lastly, the right frame will remain on your face regardless of vigorous motion. A pair of sunglasses that fall off every time your turn your head can create distractions when driving and you don't want that. At the same time though, you don't want something that's too tight to the point that it leaves red unsightly marks on your face.
>>> Also related: 3 driving habits that can cause cancer and other health problems
II. Recommended driving sunglasses in the Philippines for 2020
| | | |
| --- | --- | --- |
| Product Name | Main Feature | Price |
| Rudy Project Special Edition Prestige | Durable but lightweight | ₱18,000 |
| Ray-Ban Polarized - RB8313 | Thin arms | ₱12,390 |
| Rudy Project Stratofly | Quick swappable lens | ₱8,950 |
| Photochromic Driving Sunglasses For Men | UV Sensitive lenses | ₱199 |
| Rockbros Sports Sunglasses | Polarized and comes in different colors. | ₱499 |
| Veithdia Rimless Men's Polarized Sports Driving Sunglasses | Rimless and provides great peripheral vision | ₱519 |
| Oakley Evzero Blades | Versatile | ₱ 9,259 |
1. Rudy Project Special Edition Prestige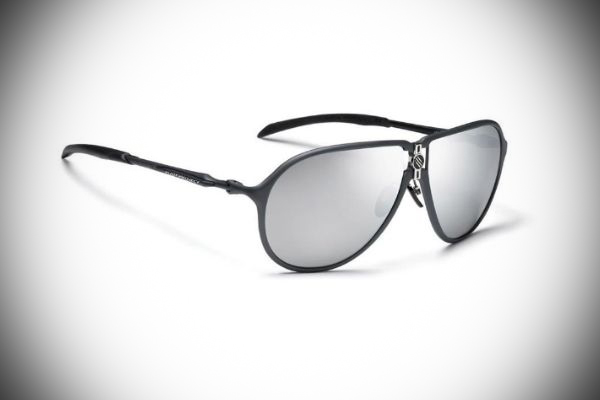 Lightweight but durable, the Rudy Project Prestige is a stylish pair of sunglasses that's great for sports activities and driving. It's got a thin frame for better peripheral vision, and its gun laser black lenses are ideal for bright to extremely bright sunny days.
Pros

Cons

Durable but light

Stylish and is a re-issued Rudy Barbazza design

Adjustable temple tips and nose pads

Polarized lenses

Expensive

Cannot easily swap out lenses

 
2. Ray-Ban Polarized - RB8313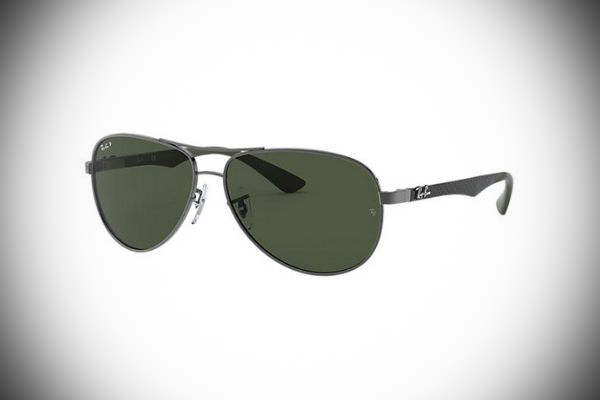 While a bit pricey, these are genuine Ray-Bans in the aviator style. That being said, they won't go out of fashion anytime soon, and the thin frame maximizes your peripheral vision. This particular model comes with polarized black lenses which are great for driving on a sunny day.
Pros

Cons

Very stylish

Very thin frame for great peripheral vision

Polarized lenses

Very Expensive

Cannot easily swap out lenses

 
3. Rudy Project Stratofly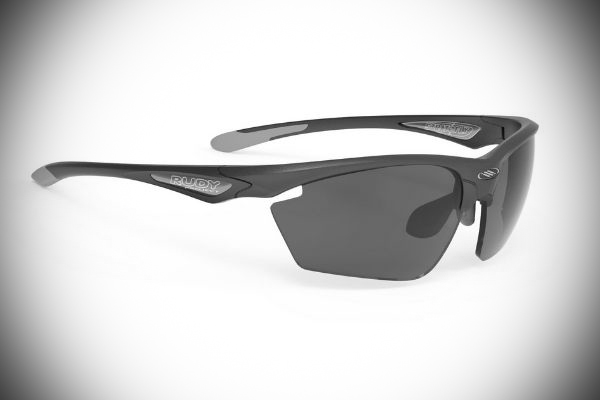 The Rudy Project Stratofly is a modern looking pair of sunglasses designed specifically for people with an active lifestyle. It offers a maximum range of peripheral vision due to its frameless design, and it allows for quick-swapping lenses.
Comes with one pair of black lenses. Note that this is marketed as cycling sunglasses, but it'll also do well for driving.
Pros

Cons

Does not impede peripheral vision
Allows for quick-swapping lenses
4. Photochromic Driving Sunglasses for Men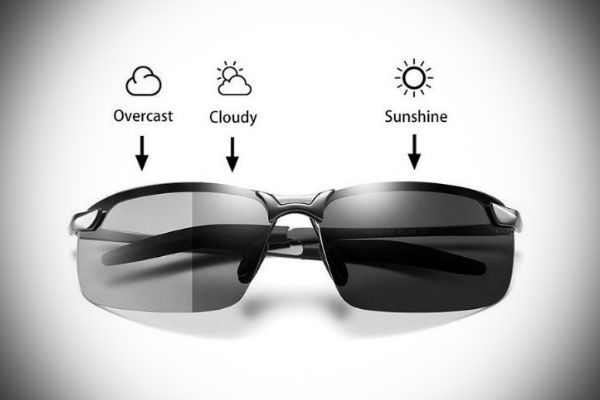 This pair of affordable glasses come with UV sensitive lenses. As such, they can be used for driving on overcast weather, cloudy weather, and sunny weather.
Pros

Cons

Photochromic lenses that changes tint darkness
Very affordable
Does not impede peripheral vision

Lenses are not that resistant to scratches
5. Rockbros Sporting Sunglasses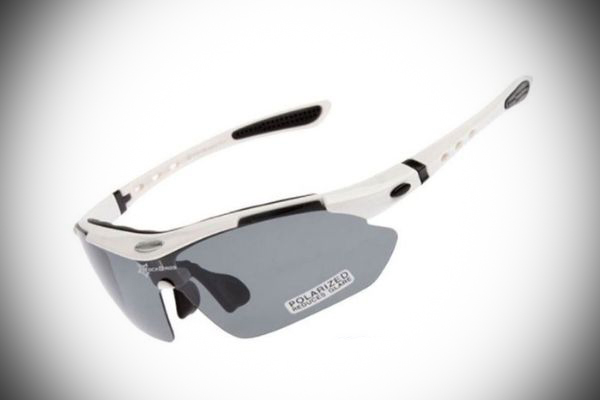 The Rockbros comes with many different lenses, each with different colors. The package also includes a Myopia frame, a protective box, a sports headband, a glasses band, five lenses, a glasses cleaning cloth, and a glasses bag.
6. Veithdia Rimless Men's Polarized Sports Driving Sunglasses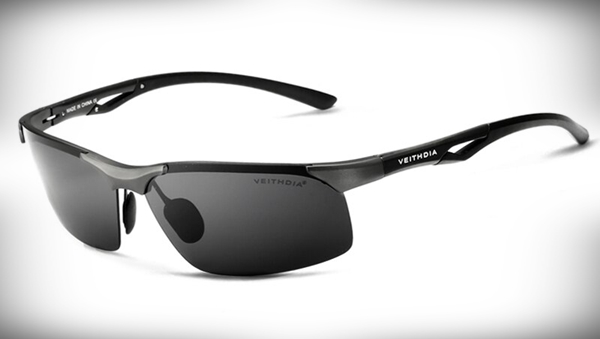 The Veithdia sunglasses are great for driving due to its rimless design. Its lenses are also polarized, anti-reflective, and UV resistant.
Pros

Cons

Affordable

Polarized, UV resistant lenses

The choice of lens colors are limited
7. Oakley Evzero Blades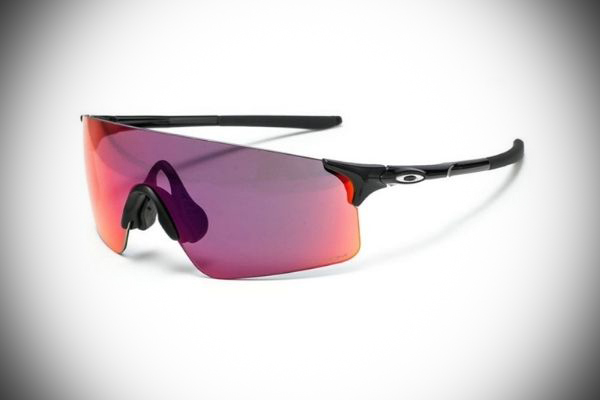 Stylish and very modern, these particular Oakley Evzero Blades also come with rose-colored lenses. And as we've said earlier, light red or rose colored lenses are particularly great for a wide range for weather conditions.
Due to the rimless design, the Evzero Blades are great not only for driving, but also for other activities.
Pros

Cons

Very stylish and modern

Swappable polarized lenses

Comes with a very versatile
III. FAQ about driving sunglasses
Q: What if I need tinted prescription lenses?
A: For this, we advise going to an ophthalmologist or a dedicated shop for eyewear.
Q: Can I still replace the lenses on a frame that does not allow for quick lens swapping?
A: Most branded sunglasses can have their lenses replaced with tools. For this, we recommend going to the brand's official distributor.
Q: I don't like sunglasses. So what if I just darken my car's tint?
A: Philippine weather can range from bright and sunny to dark and rainy in a heartbeat. Trust us, you don't want a dark tint while driving on dark cloudy weather.
Q: How do I choose the right frame that will fit my face?
A: While most sunglasses available online come in one-size-fits-all, those with difficulty finding a frame with just a right fit would do well to go to physical stores. There, you can try out the frames and thus find the one that's right for you.
Q: I am a bit clumsy and there's a great chance that I might lose my driving sunglasses. What do I do?
A: There are a lot of glasses straps available online. These'll help keep your sunglasses on you at all times, and will prevent them from falling off.
For more guides like this, keep reading here on Philkotse.com.


Cesar G.B. Miguel
Author