Car battery dead? Here's how much you'll need to cough up.
Cars powered by internal combustion engines need a spark, apart from fuel and air. But for those who aren't aware, a car that's already idling doesn't actually draw much energy from the battery. Instead, it uses the charge generated by the alternator. The battery is instead more crucial in starting up the car since the alternator at that point hasn't begun to generate power yet.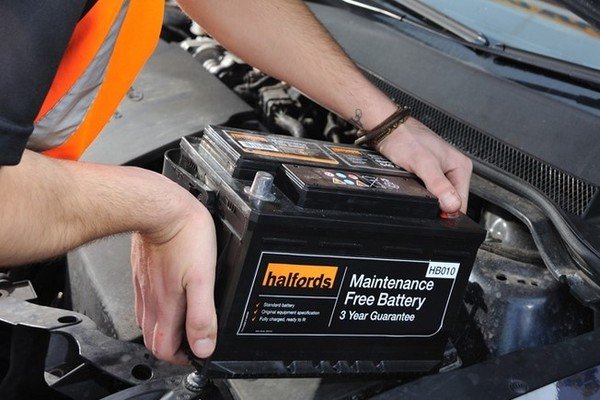 All internal combustion cars need a battery
This means if your battery is busted, your car won't start by normal means. You'll have to push start it, provided that it doesn't have an automatic transmission. Another option is to use a jump start kit, but that requires you to have another car or car battery to lend you its charge. And lastly, you could also take off your battery and take it along with you to have it charged. As with the other solutions, this isn't always an option.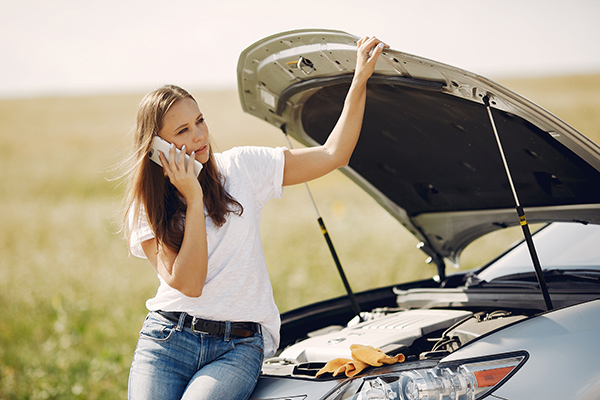 Goodluck if both your battery and your alternator died in the middle of nowhere. [Source: prostooleh/Freepik]
If all those choices aren't available to you, what's left to do? Well, get a new battery of course. But how much will that cost? Well, you're in luck because here's a short guide to car battery prices in the Philippines.
I. Car battery brands in the Philippines
1. Amaron
Amazon is one of the popular car battery brands in the Philippines. Amaron car battery is made by Amara Raja batteries Limited in a joint venture with Johnson Controls Incorporated of USA, a Fortune Top 500 company. Currently, Amaron is in a partnership with several automotive manufacturers namely Suzuki, Hyundai, Mahindra, Ford, Honda, and Tata Motors.
2. Panasonic
As one of the world leaders in electronics, Panasonic also manufactures car batteries. Panasonic is a Japanese brand, but its batteries are made in Thailand. Currently, Panasonic supplies batteries and other technologies to Subaru, Toyota, and Lexus.
3. Motolite
Founded in 1919, the manufacturer of Motolite, Philippines Batteries Inc., is currently the longest-serving battery manufacturer in the Philippines. It might also be the most best-selling brand as it produces almost 750,000 battery units per month. It also exports its products to the U.S.A., Australia, Europe, and other regions in Asia.
>>> Related: Car battery in the Philippines: How long it lasts, what are the different types, and what to buy
II. Car battery prices in the Philippines
1. Amaron car battery price list
Amaron Pro
Amaron Pro is a maintenance-free battery that comes with a 24-month warranty.
Amaron Hi-Life
The Amaron Hi-life mostly features a small terminal type as opposed to the Pro's large terminal type. It has a 21-month warranty and is also maintenance-free.
Amaron Go
The Amaron Go is the most affordable in the Amaron car battery Philippines lineup. It's also a maintenance-free battery and it comes with a 17-month warranty.
2. Panasonic car battery Philippines
All Panasonic car batteries available in the Philippines are maintenance-free. They also come with an 18-month warranty if bought from an official retailer.
3. Motolite car battery price Philippines
Motolite Excel
Recommended for diesel-powered SUVs, pick-up trucks, etc. It comes with a 24-month warranty and is optimized for hot climates.
Motolite Gold
Recommended for high-performance vehicles from Japanese, Korean, European, or American brands. This battery is optimized for hot climates and comes with a 21-month warranty.
Motolite Enduro
Recommended for normal vehicles that are used daily. This Motolite car battery in the Philippines comes with a 15-month warranty and is also optimized for hot climates.
III. Disclaimer on car batteries
Before buying a car battery, please check with your car manual or your car dealership for the correct size and specs. Not all car batteries are the same and a certain car battery model might not fit your car's make and model.
While the prices listed above are from official distributors, please expect some price differences. These will depend on the region where the seller is located or on other factors like delivery fees.
IV. Car Battery prices in the Philippines: FAQ
Question: Do car batteries come with a warranty?
Answer: Yes, most car battery companies offer a warranty for their products.
Question: What does maintenance-free mean?
Answer: Older, more traditional car batteries need to be topped up with battery fluid through filler caps. Maintenance-free has no filler-caps and does not need to be topped up.
Question: What is the liquid inside a car battery?
Answer: It's a combination of water and sulfuric acid.
Question: Where can I buy batteries in the Philippines?
Answer: Most automotive parts shops will carry car batteries. You can also find car batteries from online marketplaces like Lazada.
Question: Do I need to charge a new car battery?
Answer: No. A new car battery has plenty of charge to start your car. However, if you're planning on storing the car battery, do charge it every two months.
For more guides on how to keep your car in tip-top shape, keep reading here on Philkotse.com.


Cesar G.B. Miguel
Author