When one spark does not guarantee a lifetime, how do you know if your battery is the one? Here is the ultimate guide in choosing the best car battery in the Philippines.
Your car battery will probably be the most forgettable item under your hood until it stops working, and when it dies, your thoughts about it may already be laced with obscenities.
In a moment all too familiar, distraught as we look for our jumper cables in a desperate attempt to bring the big hunk of lead back to life, we often ask ourselves why we need to change these batteries ever so often. At the very least twice or even more throughout the vehicle's entire lifetime. But one thing we overlook is the way we choose our batteries - which to be honest is what determines its lifetime in our car.
Let's find out which is the best car battery in the Philippines via our post on Philkotse.com.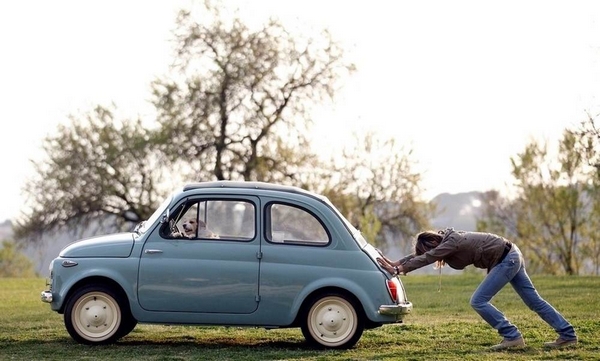 Any driver's worst nightmare
Top 5 best car battery brands in the Philippines and price list in 2021
1. Amaron car battery review in the Philippines
Amaron car battery overview
Alright. We may be a little biased here, since James Deakin is advertising this brand but Amaron lives up to its promise to last long, really long because of the many patented technologies that it has formulated to guarantee you a great battery life.
With its AdvantaTM paste recipe to guarantee battery life, coupled with High heat technology that pairs well with the tropical weather that we have here in the Philippines, Amaron continues to be the prime choice for most car enthusiasts.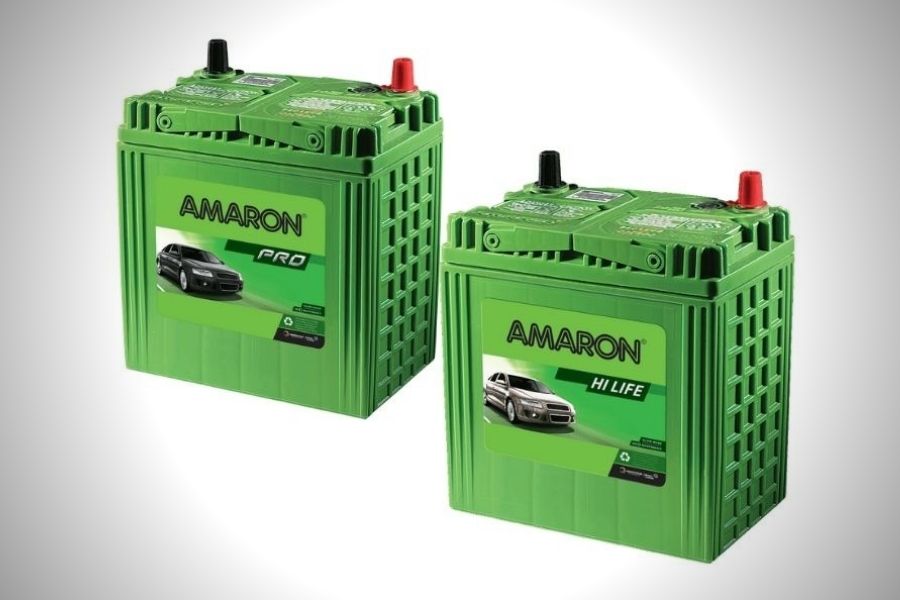 The Amaron Pro and Amaron Hilife
The brand also boasts of its higher reserve capabilities and cranking power. Take Amaron Hi-Life 55B24LS for example, a maintenance-free battery that is compatible to Sedans as common as Toyota Vios and Honda Civic has 75 minutes of RC and 380 CCA that would be more than enough for a one-click start.
Amaron battery price in the Philippines
The price range is- well you get what you pay for. Amaron battery price Philippines starts at P4,400 and can go as high as P9,900. Their website guarantees a pretty impressive 15-24 month warranty that is completely unnecessary anyway, depending on your battery preference.
>>> Related: Car battery in the Philippines: How long it lasts, what are the different types, and what to buy
2. Outlast battery review in the Philippines
Outlast car battery overview
Coming as an underdog player in the game and often overshadowed by the other Filipino brand mainly due to the latter's aggressive marketing efforts, Outlast is an underrated battery trademark that is highly recommended by its loyal customer base.

Can Outlast really outlast the competition?
The higher ampere rating that the battery has is because it has more plates, compared to other batteries available in the market. The plates are 100% pure lead that is not recycled, fiberglass separators, and reinforced ribcage plastic container that ensures a reliable charge.
Outlast battery price in the Philippines
Outlast battery price range is also arguably better with P2,800 as its starting point, going all the way up around P6500. What's amazing is although materials are imported, the company is all Filipino. The technology behind this is developed in our own shores, which is something that we can quite be proud of.
>>> Recommended articles:
3. Motolite car battery review
Motolite car battery overview
Being the other Filipino brand mentioned earlier, Motolite car battery has been around long enough to build a reputable brand of battery that is known to have a track record of dependability that will serve any driver well.
The brand promises higher adaptability for hot weather conditions with its Tropicalized® technology, and endurance to extreme road and weather conditions. This is a highly-recommended brand according to its users at least, although when it comes to Outlast and Amaron vs Motolite, the performance and capability of Motolite leave something to be desired, at least on paper.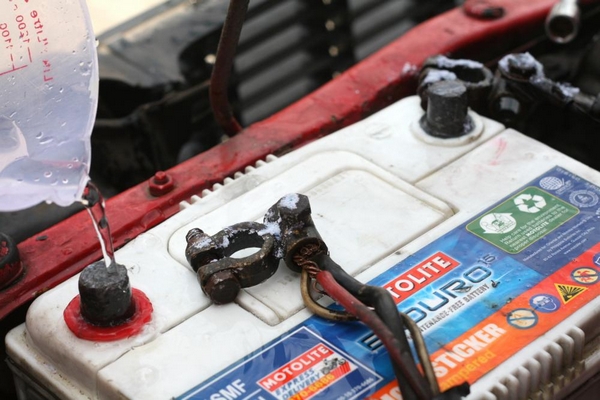 Motolite Enduro, one of Motolite's best-selling batteries
Motolite car battery price in the Philippines
The Motolite car battery price Philippines probably is most criticized, as it is Motolite batteries are relatively priced higher for the performance it puts out. While battery life is relatively the same for the three batteries for the same price range, the standard Motolite Gold only performs at a measly 68 minutes RC. 
Motolite battery price list 2020 Philippines
| | | | |
| --- | --- | --- | --- |
| Size | Motolite Enduro price | Motolite Gold price | Motolite Excel price |
| NS40 | 3088 | 3969 |   |
| NS60 | 3518 | 4257 | 4826 |
| NS50 1SMF | 3907 | 4597 | 5035 |
| N50 2SMF | 3951 | 4985 | 5288 |
| N70 3SMF | 4812 | 5949 | 6467 |
| B21 |   | N70Z | 6721 |
| N40 1SNF |   | N87/R | 7185 |
| DIN44 | 3863 |   |   |
| DIN55/R |   |   | TRUCKMSTR |
| DIN55H Tail |   | N100 6SM | 7083 |
| DIN66/R |   | N120 2D | 8231 |
| DIN66H Tail |   | N150 4D | 9550 |
| DIN77 |   | N200 8D | 12014 |
*Prices are subject to change without notice
4. Panasonic car battery review
Panasonic car battery overview
Panasonic is actually an underrated brand when it comes to car battery products. With a guranteed quality thanks to Japan origin along with a decent warranty period of up to 15 months, Panasonic car batteries in the Philippines are highly recommended by auto experts.
Panasonic car battery price
As for Panasonic car battery price, it starts from around P3,500 to P9,500, depending on specific models. 80D23L (1SMF) is an outstanding product from Panasonic line of car battery. Priced at P4,800, this high performance product is definitely worth your consideration, however, avaibility might be an issue.
The choice of picking the best battery brands out there are still up to the consumer's perception. Perception is influenced by marketing efforts, so to conclude, it is always best to check your car manual and find the best brands that can keep up with your electrical needs.
3 things to consider before getting the best car battery in the Philippines
1. How much do you really use your car?
Ever got frustrated when your car does not start after a million attempts of turning the ignition? It's probably because of the chemistry that happens inside your battery. The cells in your battery do not stop working to supply electricity for your accessories, and without the engine on, hence the alternator off, the juices inside your battery will simply sap away.
A great way to indicate battery longevity is looking at its reserve capacity. Cars that are not often driven can benefit from a battery with a higher RC, as it can supply more electricity, even when not in use. Aside from looking for the best car battery Philippines 2020, you need other accessories to help your battery last longer. A trickle charger or a battery tender will help you in heaps.
>>> Also read: Is it true that rarely driving means longer car battery life?
2. How is the overall climate in your town?
Considering that we live in a tropical country that feels like everything is evaporating, this does not exclude your battery water, if you are using the traditional flooded type. The heat, being a catalyst to many chemical reactions, including corrosion, is an added threat to your battery life. Should you buy a battery with a removable top to replace evaporated water, or should you buy a sealed one?
This entirely depends on your diligence to check your batteries. Buying a sealed one is low-maintenance as water seeps out much slower from the cells, but ones with a removable top can last much longer if you have the due diligence to replace lost juices with distilled water.
>>> Related post: The Best Method on How to Clean Car Battery Terminals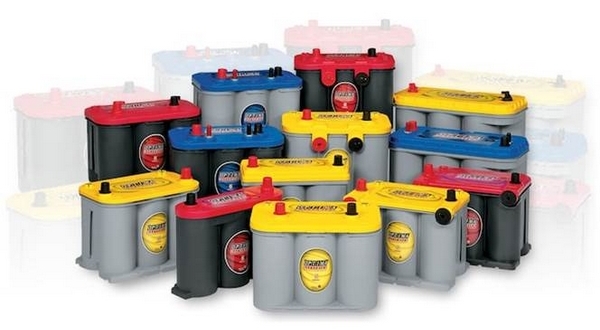 With so many batteries to choose from, how do you know which is the best car battery brands in the Philippine?
3. How do you use your vehicle?
If you are an off-roader or an adventurous driver, choosing the more common flooded or wet cell may not be recommended, as the vibrations coming from the outside can damage the battery. You can have the plates inside the battery fall off and detach from the cell connector or even have the separators pierced, resulting in a short circuit and immediate battery death.
Acid Glass Mat batteries, however, are engineered in a way that resists outside vibration and reduces the risk of battery damage. AGMs cost more than the flooded lead-acid variant so if you only drive the car in the city, the tradition may still be the better choice.


Vincci Ross Villanueva
Author