In preparation for Valentine's day, here are some steps to prepare your car for a date. What are you waiting for? Keep reading for more!
How to get your car ready for a Valentine's date
For you young dudes and dudettes out there who are planning to go out on dates with his/her boo this season of love here's a simple guide to get your ride reading for the occasion. Spoiler alert; it involves a bit of your time, money, and elbow grease.
1. You can't go wrong with a wash
Regardless of whether your "date car" is your daily driver or not, one of the simplest yet very effective things you can do to prepare it for a date is to wash it. It will make it more presentable and it might even impress the gal/guy you're dating. Good impressions matter a lot after all.
Also, your date might want to take pictures with you, him/her, and the car to post on her/her social pages. Said pictures will be shared with you and your date's circle of friends and yes, you will instantly unlock the "SLOB" status once that happens.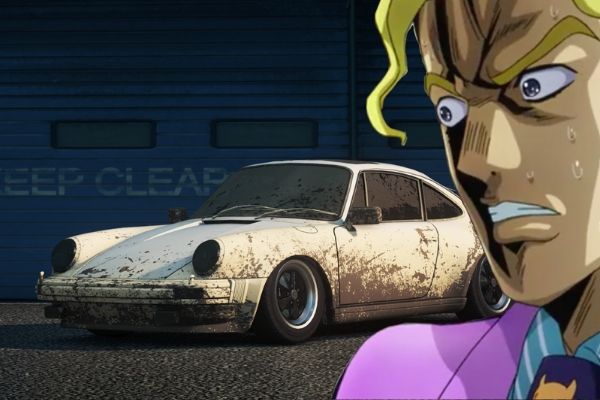 This is especially true if your partner is also a car enthusiast
And yes, this also applies to MARRIED couples. Because regardless of being "stuck" together your partner's impression of your will still change.
If you're driving a pretty scratched up ride, you can also do some quick touch-ups with a piece of automotive clay or car wax.
>>> Read our car wax and car polishing guide:
2. Clean the interior. THOROUGHLY
Of course, being clean on the outside is NOT enough. Your car has also got to be clean on the inside. Because you know, your date rides inside the car and like with the exterior, first impressions will impact his/her opinion of you.
As such, we highly suggest you take your car for interior detailing. If you're a cheapskate, borrow a vacuum cleaner and thoroughly go through every nook and cranny of your car's interior.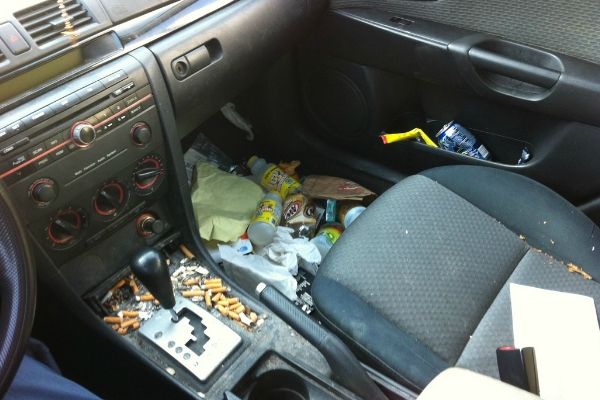 If your daily looks like this then you might want to re-think the date thing entirely
Note also that if the car in question is your daily, then there's a good chance that there are some hidden goodies in the car that you wouldn't want anyone to discover.
Things like a half-eaten Cloud-9 bar, dirty gym shoes, cigarette butts, or maybe even a picture of an ex-fling. Throw. Those. AWAY.
If you have the time and money to spare, you can also get your car disinfected with either Bactakleen or Back-to-zero Anti-bac.
>>> Tips for you:
3. Deploy the right scent for the occasion
If somehow your car still smells bad, then we suggest employing the help of car scents or car air fresheners. Don't use the overpowering ones though.
4. BLOWBAGETS, bro!
You DO NOT want to bail out on a date just because your car ran out of fuel when you stalled due to a defective car battery, or because you wrapped your car into a tree.
As such, do perform the BLOWBAGETS pre-drive check several hours before you leave.
If you do not know what BLOWBAGETS is, it's a mnemonic device that stands for checking the B-battery, L-Light, O-oil, W-water, B-Brakes, A-Air, G-gas, E-engine, T-tools, S-self.
Also, do this every day and not just when you have a date. For crying out loud! Please read our BLOWBAGETS article here for more information.
5. Prepare the music!
Sure, turning on the music aboard your car is the age-old tactic when the conversation goes awkward or when it's awkwardly quiet.
But you know what's more awkward is turning on the music and what comes blaring out is your favorite Ghost Fighter opening song or your go-to black-doom-war-death-core-metal song.
Sure, some chicks/dudes might dig that but those are one in a thousand nowadays.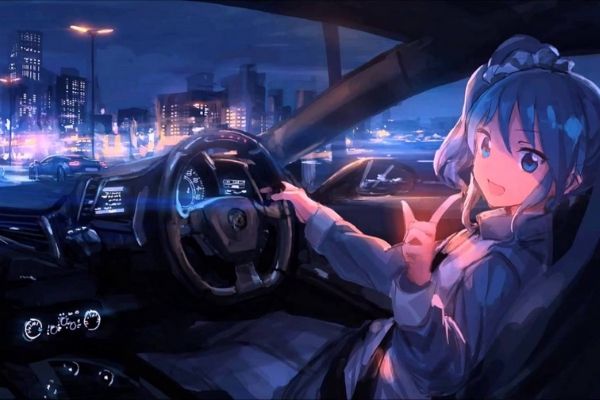 If you recognize this picture, I love you. Squeee!
As such, prepare some non-niche songs like some Jazz (NOT THE FREEFORM KIND) and/or some pop tunes. If you had the fortune of knowing the date beforehand, then prepare the things you think he/she likes. But you know what, everyone likes Queen.
>>> But, put in mind how loud should you play your music while driving?
More tips after cleaning your ride
1. Plan ahead!
While some people like spontaneity, others will see it as a kidnapping ploy. As such, it pays to know beforehand where you're going. The same goes for your date. Also, some people do not like indecisive partners.
In addition, keep your plans realistic because you can't just take your date on an impromptu road trip to Pampanga.
2. Dress to impress
No, we don't mean your tactical gear or your replica Lewis Hamilton race suit. What we mean is dress in something sharp BUT is something appropriate for the occasion.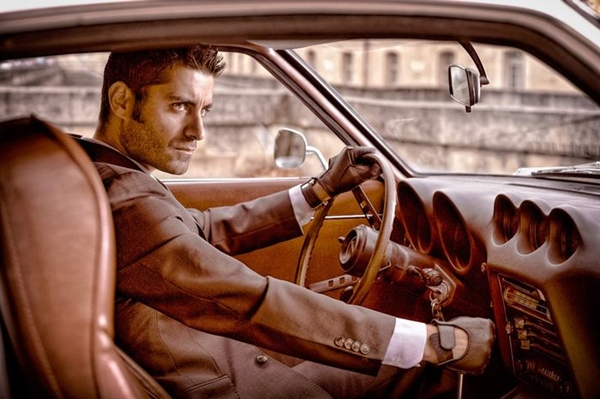 What we mean is dress in something sharp BUT is something appropriate for the occasion
If you're going for a date at a place like a bar or a coffee shop, then wear casual but smart clothes. If you're going somewhere where you'll see five forks and four knives in front of you on the table, then you'll need to be wearing something a bit more formal.
3. Don't get lost!
This one is a no brainer because everyone hates their time being wasted. For this, Waze is your friend. If you're the meticulous (paranoid) type, then you can scout out the location a day before.
By doing this, you can secure a reservation (if it's needed) and you can also confirm if the place has its own parking lot. You don't want to subject your date to a 500-meter walk, do you?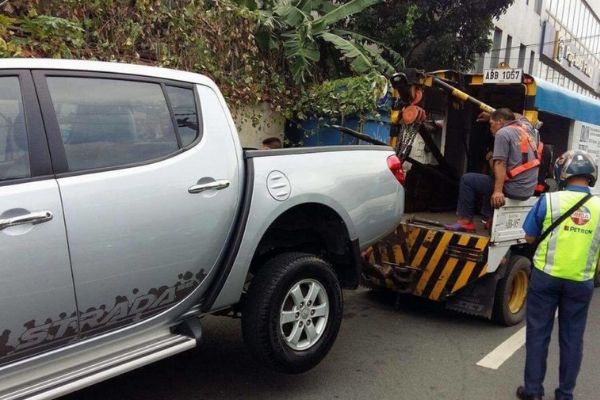 It'll turn into a date with the MMDA if you're not careful
>>> Click here to avoid getting lost:
4. Relax
If this is the first time you're going out on a date with your own car, we get it, you might be a bit nervous.
But we know nervous drivers, they might make some mistakes which will have a whole host of possible results from minor dings and scratches to devastating crashes (hey that rhymes).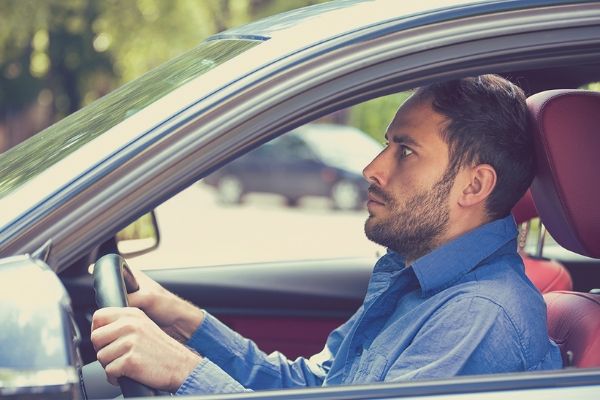 "I'm late for my date, I'm running out of fuel, and I just pooped my pants"
So, if you feel that your heart's grown claws and is about to dig itself out of your chest, take a deep breath, and relax. It isn't life and death (or is it?). If you're the type who's experienced with this kind of thing though, well, kudos to you.
5. Don't forget to bring MONEY
Regardless of whether you're paying for it all or you've agreed to split the bill, it pays to always bring money. How else are you going to convince a mariachi band to play for you and your date yeah?
For more guides like this one, keep reading here on Philkotse.com.


Cesar G.B. Miguel
Author