Here's a list of the five most perfect cars for the young Filipino couple. If you are in a relationship, why not read this article and enjoy precious time with your beloved one?
The top 5 best cars for young couples in the Philippines
Guys, for the most part, are definitely simple creatures when compared to the other sex. And that idea, of course, is always very apparent with car guys and our preferences when it comes to our choice of a daily driver.
It all boils down to a fun ride that won't break the bank in terms of initial acquisition price and the cost of ownership. For the ladies though, well…the author of this article is a guy so he might be wrong.  
According to a female Ford executive however, women want small to mid-size vehicles that are more on the practical side than being fun. With regards to reliability though, that' a quality that's universally sought after.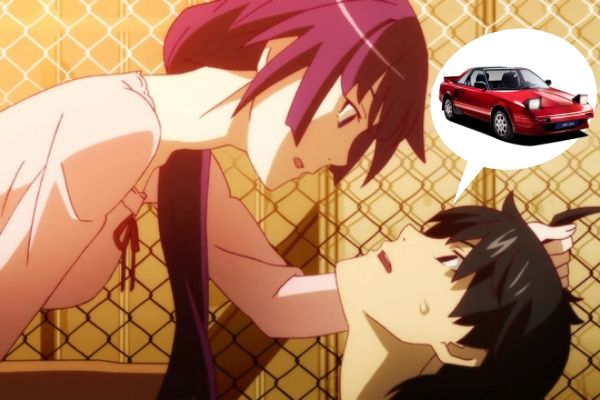 We're sure that your significant other wouldn't like a two-door, two-seater coupe as a daily driver
So that calls for a vehicle that can be fun if you want it to, still has the space to be considered as practical, and will not break down every other month.
Now, it's common for young couples here in the Philippines to live together immediately after getting married, and in some cases, upon getting engaged. As a result, they will most often have one car because owning and using a single car obviously saves a lot of money.
 So which kinds of cars are suited for young Filipino couple?
To answer that question, here's a list of some vehicles we here at Philkotse think will fulfill those qualities; fun to drive, practical, and reliable.
>>> You might concern: 
1. Honda Civic (All year models)
As you may have noticed with the headline, we included here ALL variants from ALL year models of the Honda Civic. With the older models spanning the 4th-generation to the 6th-generation Civics, they're old but many examples available in the Philippine used car market can still be found to be in decent shape.
Most of them can seat up to five- and many-year models will have a lot of spare OEM and aftermarket parts available in the country right now.
These qualities are a boon for any car guy out there. With the 7th -Generation to the current ones, well…they're one of the most reliable and practical cars available to just about anyone.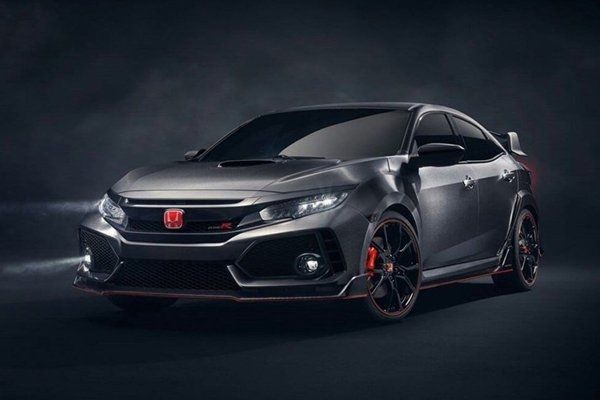 Yes, the Civic Type R can also function as a couple/young family car. It has a decent rear seat afterall
Now, with couples, the Civic's size is just right. It can fit four to five people and it can even become a family vehicle up to the point where your kids will grow up to become teens.
For the young, fashionable, and adventurous couples, Civic models like the FD, the FB and the current FC/FK are great cars that won't bore the young guy by being too dull.
At the same time, it won't annoy the young gal by being too impractical. That is if the guy won't turn it into a fire breathing, race capable beast complete with roll-cage.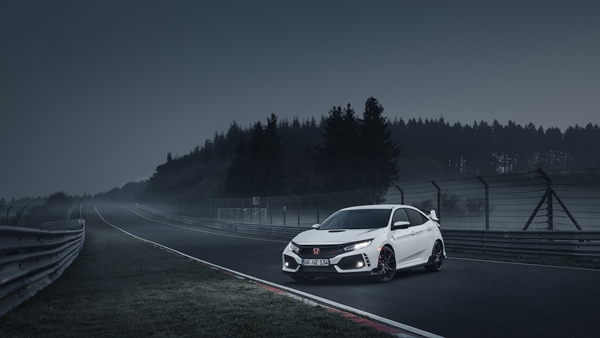 And boy, that's a very tempting thing to do with a Civic
And boy, that's a very tempting thing to do with a Civic. Stand out examples of the Honda Civic include the Honda Civic FB which came with the noteworthy K20 engine.
There's also the highly coveted Honda Civic SiR with the brilliant B20 engine. There's also 2000-2005, "Dimension" Civic models which are very popular with Honda guys and car guys in general up to this day.
If you have 3 million Pesos just lying around, however, the 2020 Honda Civic Type R which despite being made for performance, is actually a pretty good car for a young couple living together. It has a sizable trunk and can comfortably fit five people.
>>> FYI: Honda Civic Philippines price and monthly estimated amortization.
2. Toyota Corolla Altis (E140 to E210)
If you and your girl (or you and your guy) are in the market for something more elegant and more subtle, then there's the Toyota Corolla Altis.
While it doesn't have the memetic following of the Honda Civic, it's still a decent car that can still be fun to drive whilst still possessing the space to be called practical.
By the same reasoning, the Corolla Altis also doesn't have that "fuccboi" image of the Civic but rather, its more formal, and definitely subtler. Think of the Altis as quiet but self-reflecting Faramir and the Civic as the brash Boromir.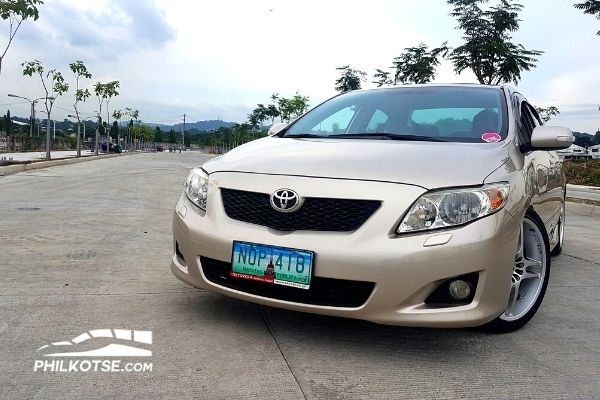 Here's a really tastefully modded 2010 Toyota Altis owned by Robby Cireneo
With the new one, the E210, we highly suggest the 1.6 G which is better equipped than the 1.6 E in terms of features. If you have a larger budget, then you might also want to consider the 2020 Corolla Altis 1.8-Liter hybrid to earn good boy points from an environmentalist's standpoint.
If you want to go into modifying but still want a Corolla (with your significant other's consent of course), then the Corolla Altis E140 might be more your speed.
It has more aftermarket performance parts like coil-overs (D2 Street, Godspeed Project, etc.) and you can even find forged internal engine parts from a whole slew of brands like ARP and Enginetech.
>>> Hot article to read: Car of the Week | 2010 Toyota Corolla Altis 1.6G
3. Mazda 3 2020 Sedan and Hatchback
The Mazda 3 is also a good choice for young couples. It's a handsome looking vehicle and the 2.0-liter versions are powerful enough and agile enough to pull you out of your lethal, life-ending ennui.
Then there's the Kodo design language which gives 2013 to Mazda 3 2020 a fluid yet sharp look.
Due to the said design language, Mazda 3 also doesn't have character lines and instead the surface of its entire body is painted in such a way that anything reflecting on its shiny surface dances as the car moves. It's a moving art piece really.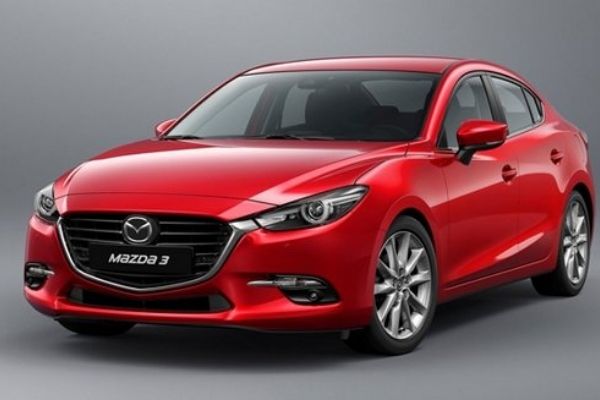 The Kodo design language turned the Mazda 3 from good looking too "omg"
For car modding enthusiasts, note though that looking for aftermarket parts for this generation of the Mazda 3 can be quite difficult and as a result, modified examples of the 3 are really hard to find.
But fret not, this vehicle is already quite the rakish looking beauty from the factory.
>>> Update the latest changes in Mazda 3 Philippines price.
4. Suzuki Jimny: Mud, rocks, and dirt? No Problem
For the couple who are the "go-anywhere" type, then the Suzuki Jimny might be the most suitable vehicle for your lifestyle. In stock form, the Jimny comes with an "all-grip pro" 4x4 drive train which is infinitely useful for tackling rough roads.
And while it's K15B only makes a maximum of 130 Nm of torque, the body of the Jimny is light enough to even crawl on large-ish rocks. And did we mention that this Suzuki has a body on frame build?
Tough as nails and cute as heck
The Suzuki Jimny is also great for the couple who has pets. That's because its interior is mostly hard plastic and the seats are clad in a fairly durable fabric. Also, like it's previous-generation models, the current Jimny's interior is also washable to an extent.
If for some reason, you and your girl want to go ham when it comes to off-roading, then the current JB74 Jimny already has a number of available aftermarket parts like sump guards, off-road wheels, long-travel suspension systems, etc.
>>> Please read our review of the Suzuki Jimny 2019 for more information.
5. MG 6: "The Fast is back"
While the 2020 Honda Civic is a good car. It does have some weaknesses. First, it's expensive and second, it comes with a CVT. Which of course sucks if you like to drive REAL HARD.
That's where the MG 6 comes in. Its price starts at Php 1,068,888 and with that you get a wet-type dual-clutch, a really macho exterior design, dual exhaust pipes, a turbocharged engine that can make 163 horsepower/250 Nm of torque, and get this; freaking launch control!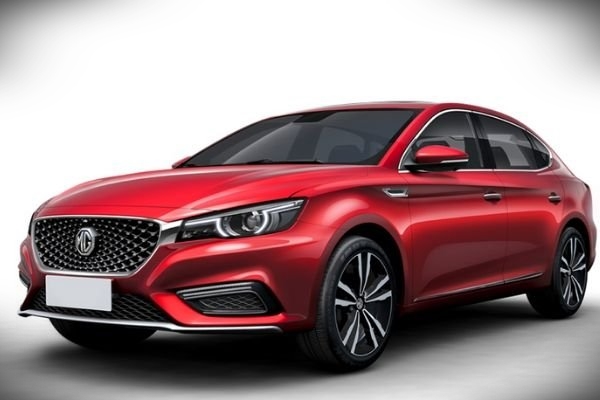 MG 6. The epitome of "performance out of the box that won't break the wallet"
For the more practical ladies, then they're glad to know that the MG 6 has a set of leather-clad seats, an electronic sunroof, a brilliant 8-inch infotainment system with surround sound speakers, traction control, six airbags, ISOFIX, ABS w/EBD, stability control, cornering brake control, vehicle dynamic control, and hill-hold control.
>>> Click here to read MG 6 2020 Philippines review by Philkotse's experts.
Bonus Round!
1. Any hatchback
As you might already know, hatchbacks are small nimble cars that can fit up to five people and has a decently sized trunk. In short, a utilitarian small car.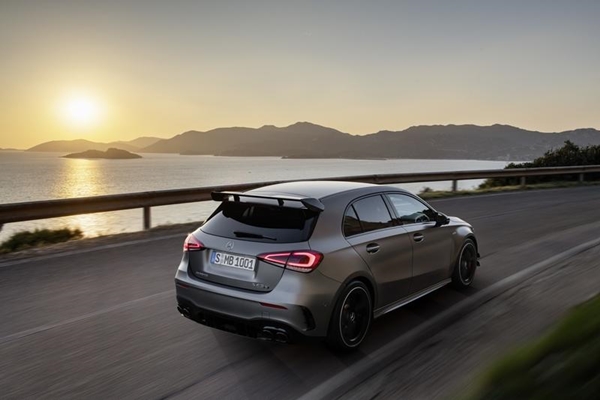 Hatchbacks are also pretty fun to drive
Some also are pretty fun to drive. As such, they can also be great choices for young couples living in the city where living spaces are tight and the roads are even tighter.
We recommend the Honda Jazz, Honda Brio, Toyota Yaris, Toyota Wigo, Mitsubishi Mirage, Suzuki Celerio, and the Suzuki Swift.
>>> FYI: Top best hatchback cars in the Philippines: Price, Specs & Review
2. Any crossover
Crossovers are types of vehicles that come with the handling of a car whilst having the ride height, styling, and sometimes even space of an SUV.
This makes it ideal for the young couple who're just about to have children and/or for those who have pets (especially large pets). Our recommended models are the Mazda CX lineup, the Honda HR-V, Toyota Rav4, MG ZS, and the Suzuki Vitara.
>>> Read more: Is a crossover worth the expense and the hype for Filipino car buyers?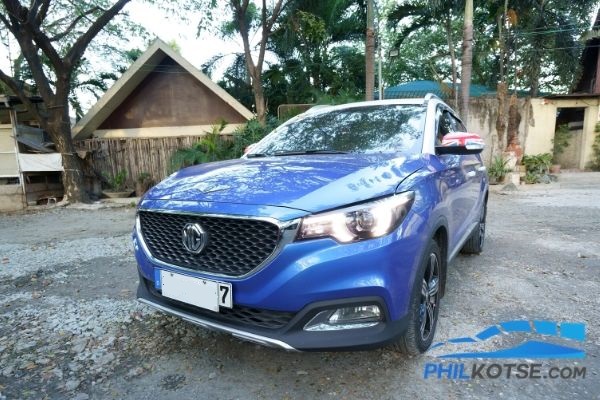 "Great value for your money" easily summarizes what the MG ZS is for the Philippine market right now
For more guides like this one, keep reading here on Philkotse.com.


Cesar G.B. Miguel
Author