Toyota Corolla Altis 2020 offers Filipinos a gateway to both the future and an homage to the past all at the same time. Join me as we muse at why I think this should be your bet to be the car of the year.
Toyota Corolla Altis 2020: Compact Sedan contender for car of the year
Available with both tradition and the future in mind with the 1.6 DOHC and hybrid engine
Packed to the brim with safety features, even for the entry level
Unparalleled Fuel Economy at this segment.
Priced to undercut all its rivals
Toyota Corolla Altis 2020: Bringing sexy back
Toyota Corolla Altis 2020 was introduced with driving enjoyment in mind. They have vowed to no longer make "boring" cars as this has been the perception of the brand the past few decades. Toyota was listening and boy did they heed the call.
For one thing the styling of the Toyota Corolla Altis shies away from the dull and mundane. It still holds the same 3 box design but the design but its lines are more purposeful, each body panel more athletic and dare I say sexy? Toyota is back.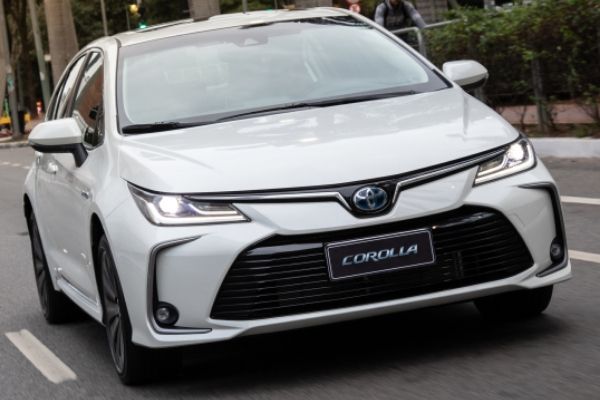 Toyota Corolla Altis 2020 brings sexy back
>>> Think other Compacts are better? Check these other contenders:
Toyota Corolla Altis 2020: More than the sum of its parts
The Toyota Corolla Altis has 2 flavors; Green and Sleeper. The Green flavor comes with a 1.8 liter Atkinson Cycle engine paired with an electric motor and makes 134 hp and 207 Nm of pull. These power figures can give you ample acceleration but more importantly unmatched fuel economy.
According to tests, driving the Corolla Altis Hybrid in grid-lock EDSA traffic will give you more or less 12 km/l, that number is mind-blowing. For a compact sedan with that much weight and power, it is unprecedented.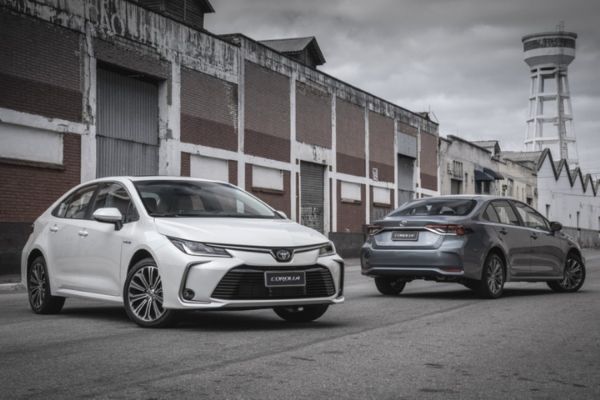 Toyota Corolla Altis 2020 has to be driven to be experienced
You also have the classic 1.6 liter DOHC petrol variant which I believe is powers one of the most slept on sedans ever. We rarely get a good 1.6 liter compact car anymore and Toyota reminds you that yes, it still exists and yes you can still have fun while driving.
The power rating wont knock your socks off but the point of driving a 1.6 Compact Sedan is enjoying the experience. The Toyota Corolla Altis, no matter what you choose or how you add it up, never really does add up. It seems to be so much more.
>>> Get a Toyota only with PHP 5,000 at Toyota Silang Cavite right in our Toyota promo!
Toyota Corolla Altis 2020: Unmatched resale value
Toyotas seem to be immune or at least less susceptible to depreciation and the effects of inflation. Every patriarch will tell you that Toyotas are bulletproof and tough.
I wouldn't go that far, though I still think that if all cars are treated with tender loving care they will outlive even the owner itself, but it is this perception that matters. The fact that everyone and their dad perceives Toyotas to be such gives them their great resale value.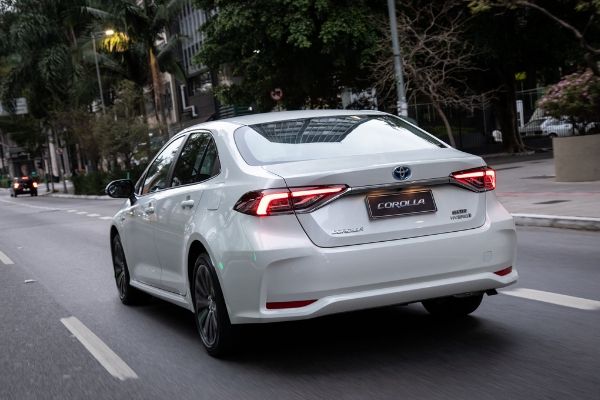 Everyone and their dad will tell you that Toyotas are bulletproof
>>> Update the Toyota Corolla Altis and other Toyota models' price in the Philippines
There are so many things about the Toyota Corolla Altis that in my opinion, warrants the award of car of the year. The fact that it gets us talking this way about a compact and undercuts its rivals in price, kit and technology, makes me want to get out and break my bank account and drive one home.
For more car of the year articles like this one, keep reading here on Philktose.com.

Know more about Toyota Corolla Altis 2022

The Toyota Corolla Altis is Toyota Motor Philippine's entry into the compact sedan segment. Currently, this model has four available variants. There's the Corolla Altis E 1.6 CVT, the Corolla Altis G 1.6 CVT, the Corolla Altis V G-RS 1.6 CVT, and the Corolla Altis V 1.8 Hybrid CVT. These come with a price ranging from Php 1,054,000 to Php 1,595,000.
There are two engine options for the Corolla Altis. For the midspec G and entry-level E, they use a 1.6-liter inline-4 gasoline engine that make up to 121 horsepower and 153 Nm of torque. The top-spec V trim meanwhile, gets a 1.8-liter hybrid engine that can deliver 121 horsepower and 207 Nm of torque.
For transmissions, all of this model's variants uses a continuously variable transmission.
Size-wise, the Toyota Corolla Altis comes with a length of 4,630mm, a width of 1,780mm, and a height of 1,455mm. It also has a wheelbase length of 2,700mm, and a ground clearance of 175mm.
In the local market, the Toyota Corolla Altis mainly competes against the likes of the Honda Civic, Mazda3, MG 6, among others.

Roy Robles
Author