Learn how each of the MG 5's variants differ from each other.
Unlike other car markets around the world, sedans are still a hot commodity in the Philippines. Most sedan models are more affordable than crossovers, but they can still provide decent interior space and comfort. Moreover, they're not as bulky and as large as SUVs, and to some degree, they can also handle better than most larger vehicle types.
2020 MG 5 Core MT Review: Are sedans going out of style?
To this end, local car companies have maintained, and even expanded their model lineup with a sedan. Case in point is MG Philippines' MG 5.
Currently, the MG 5 has five variants to choose from. So how different are they from each other, and which one should you buy?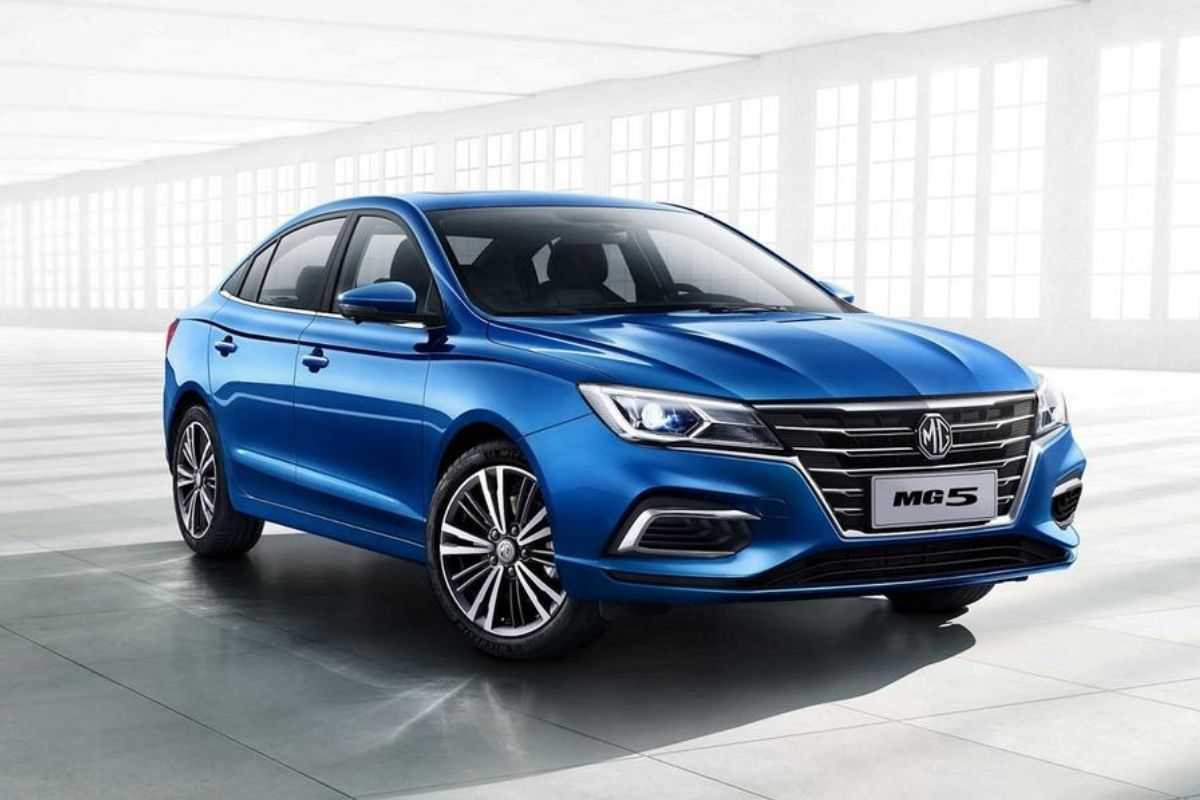 The subtle and serious, but capable-looking MG 5 sedan
MG 5 Variants: Exterior
When it comes to size, the MG 5 variants are identical. All of them have a length of 4,601 mm, a width of 1,818 mm, and a height of 1,489 mm. When it comes to curb weights though, the MG 5 MT Core is the lightest at 1,185 kg, while the other variants that use a continuously variable transmission, are a bit heftier at 1,230 kg.
At first glance, all variants kind of look alike. Once you get closer though, you'll notice that only the top-spec MG 5 Alpha is equipped with LED headlamps. The MG 5 Style however, does have LED daytime running lamps. On the other hand, the MG 5 Core comes with halogen headlights.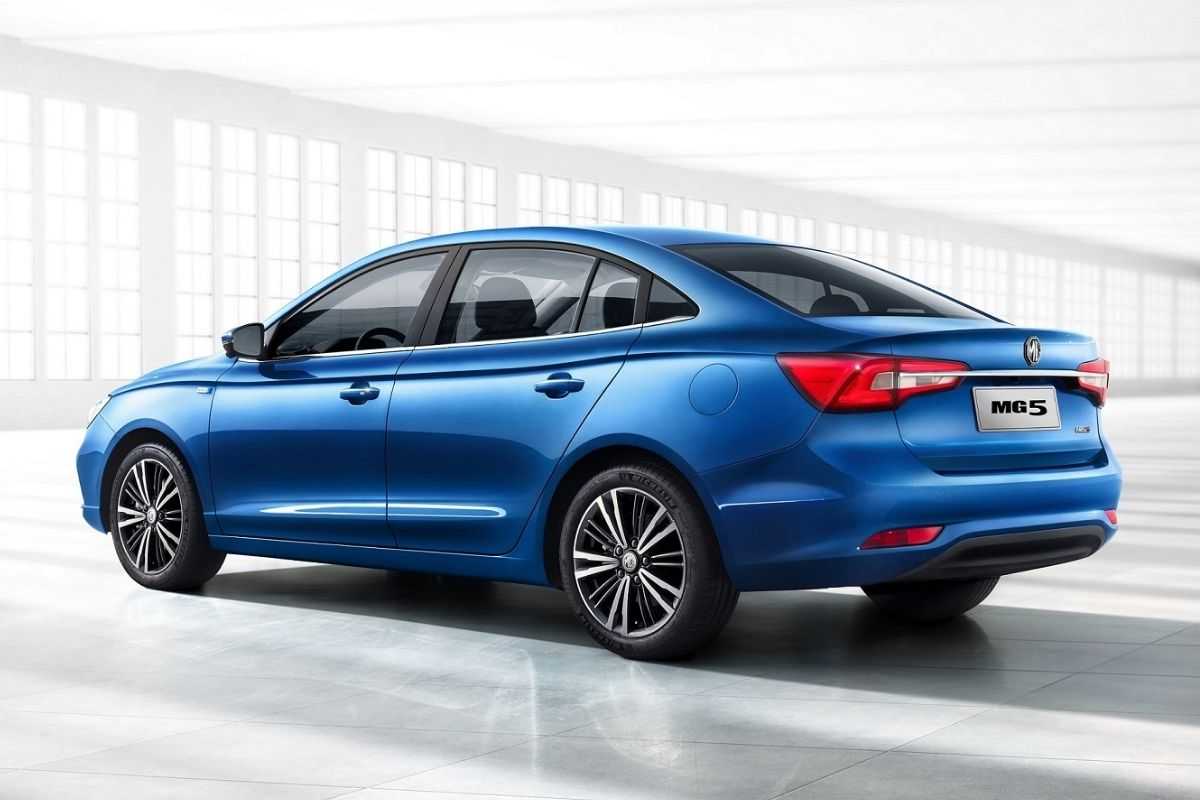 Hey look, no faux vents
Towards the sides, the MG 5 Alpha gets a set of two-tone 16-inch alloy wheels. The Style gets a mono-tone alloy set of the same size, and the Core variants ride on a 15-inch steel set that comes with a cover.
All variants however, come standard with automatic on/off headlamps, side-mirror mounted side indicators, and power-adjustable side mirrors. Although, only the MG 5 Style and Alpha have auto-folding side mirrors with heating.
MG 5 Variants: Interior and onboard tech
Inside, the MG 5 can comfortably fit in five occupants. All variants have a 512-liter luggage capacity, and all come standard with a folding rear seat. As for the seats themselves, the Style and the Alpha's are wrapped in leather, while the Core variants are covered in fabric.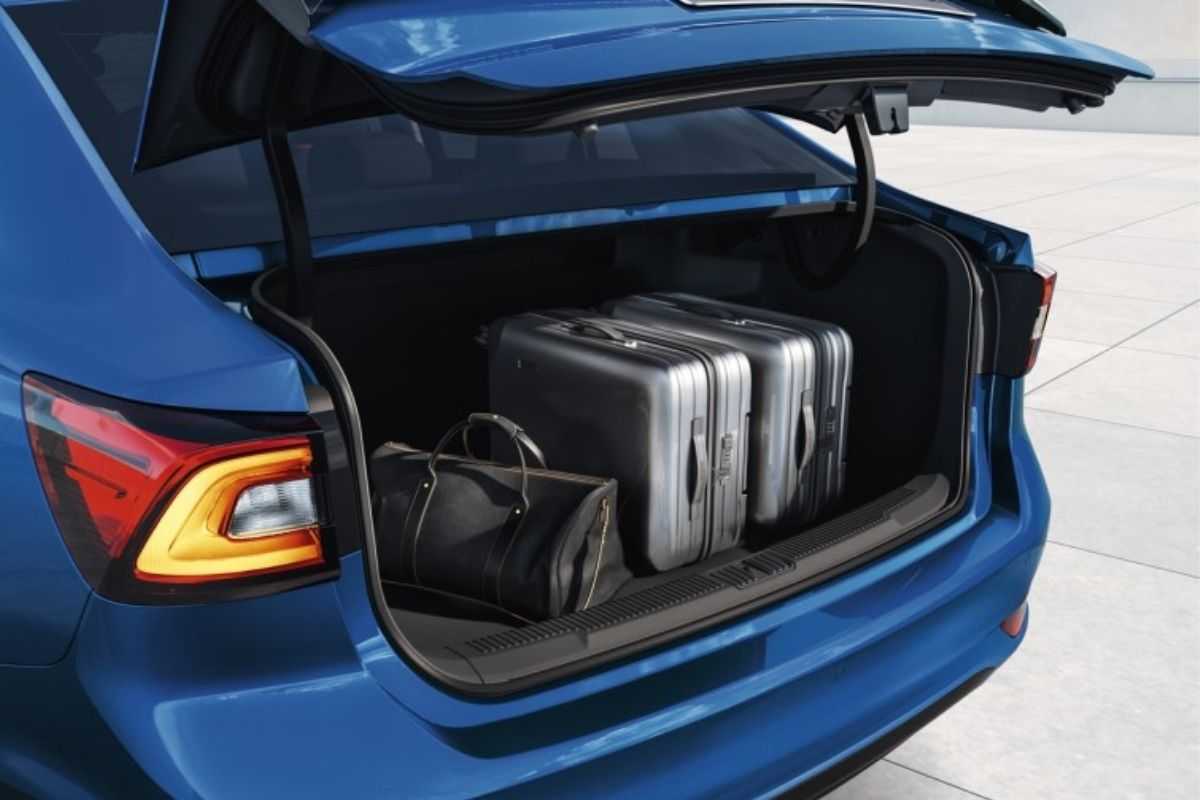 Its 512-liter trunk is a must have for busy folks who are always on-the-go
>>> Related: MG 5 powers through 8 hours of continuous racing and won in its class
The Alpha however, presents the most interior amenities. It comes with a six-way power-adjustable driver's seat with lumbar support, and a four-way power-adjustable front passenger seat. The MG5 Style and Alpha also have an electric sunroof.
Strangely enough, the only variant fitted with a manual air-conditioning system is the MG 5 Core CVT. The rest, including the MG5 Core MT, come standard with an electronic air-conditioning system.
The driver of the Style and Alpha also have access to a color LCD trip computer, and a push to start button. All variants come with remote keyless entry, but only the top two variants have a push to start button.
For infotainment systems, the MG 5 Style and Alpha is equipped with a 10-inch touchscreen, but only the latter comes with a six-piece speaker system. The rest only has four speakers.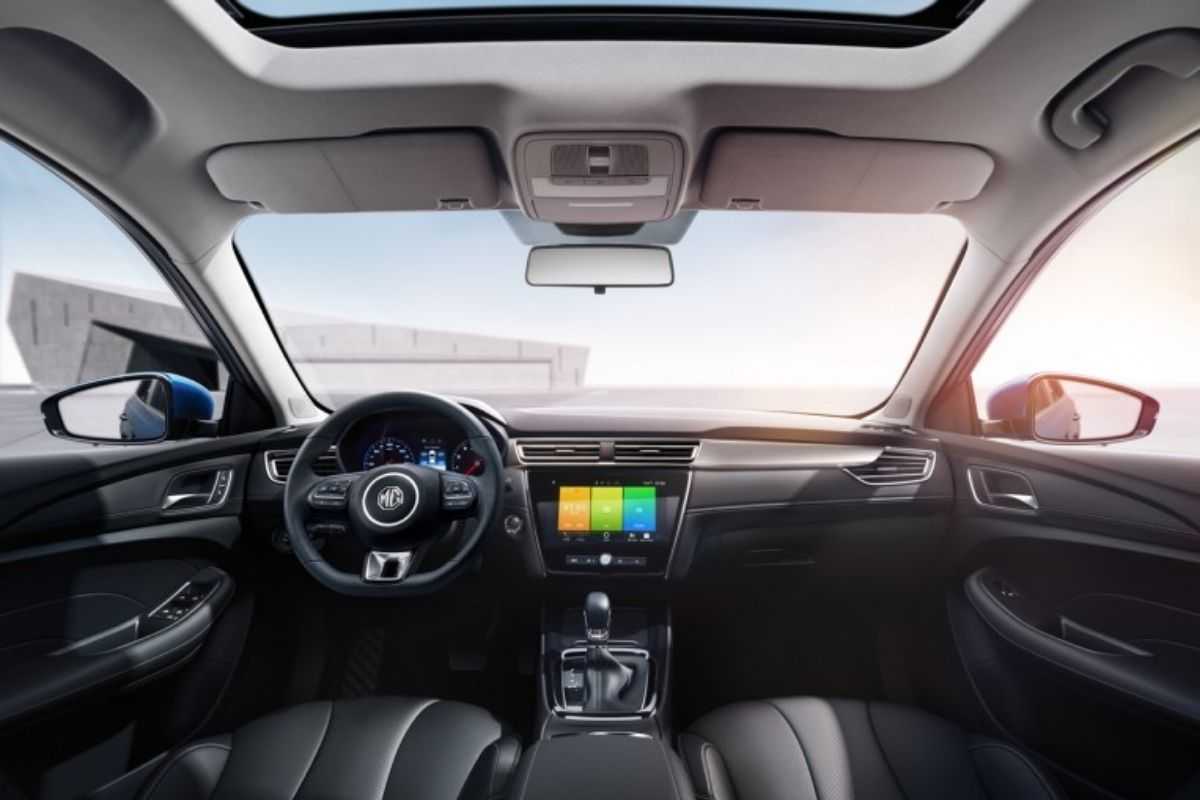 The cockpit of the MG 5
For some reason, the CVT variant of the MG 5 core is equipped with a 2-DIN headunit, while the manual version gets an eight-inch touchscreen. The entire MG5 variant lineup however, does come with Bluetooth connectivity, an AM/FM receiver, and USB outlets.
>>> Related: MG 5 - one of 6 best small sedan alternatives to the Toyota Vios
MG 5 Variants: Engine and Performance 
The MG 5 sedan uses only one engine for all of its four variants. It's a 1.5-liter inline-4 DOHC engine capable of making up to 114 horsepower and 150 Nm of torque. Power is sent to the front wheels through a five-speed manual for the Core MT, or a CVT for the rest of the variant lineup.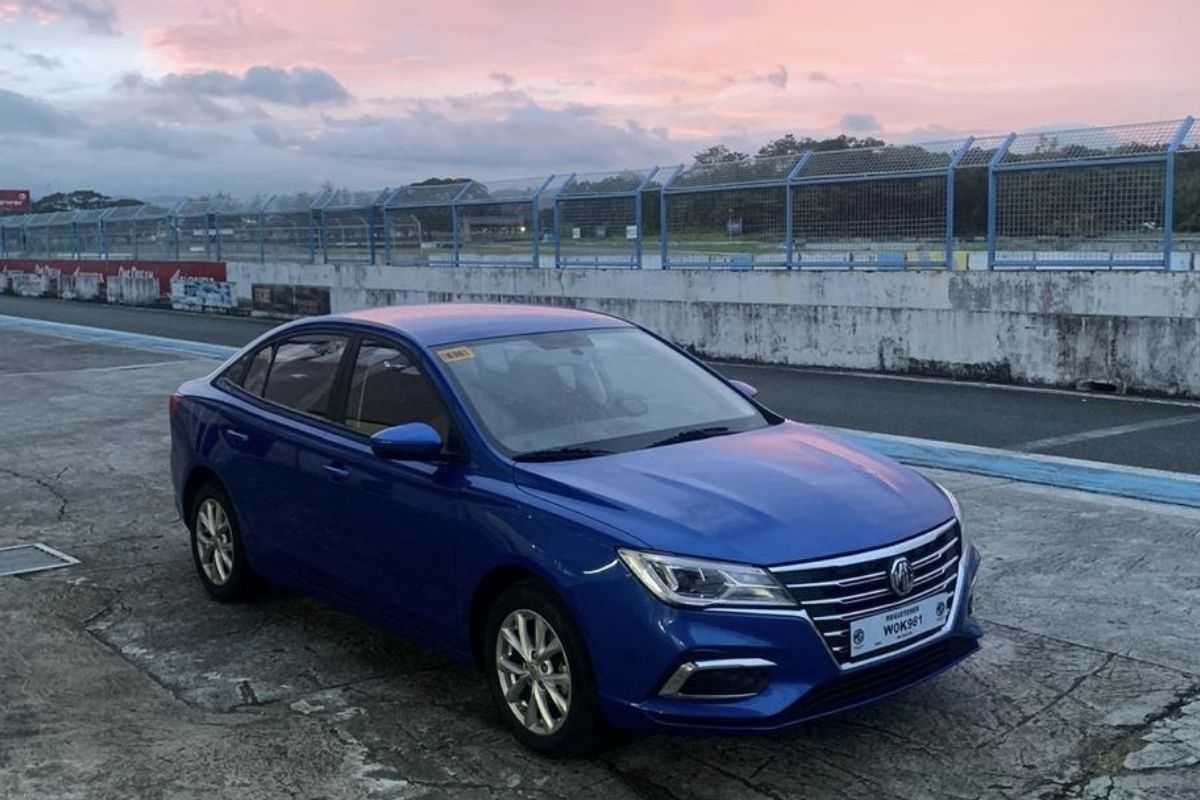 Remember, the MG 5 raced on a track for 8 hours straight, came out unscathed, and won in its category
For suspensions, the MG 5 uses a MacPherson Strut for the front and a torsion beam for the rear. For breaking however, only the CVT variants come with 4 disc brakes. The entry-level manual variant, on the other hand, uses discs for the front and a drum brake for the rear.
MG 5 Variants: Safety 
For safety, the MG 5 comes standard with anti-lock brakes with electronic brake-force distribution. The entry-level Core variants also have dual-front airbags, but the MG 5 Style and Alpha add on to that with side airbags. Only the top-spec Alpha has side airbags, which puts its airbag count to six.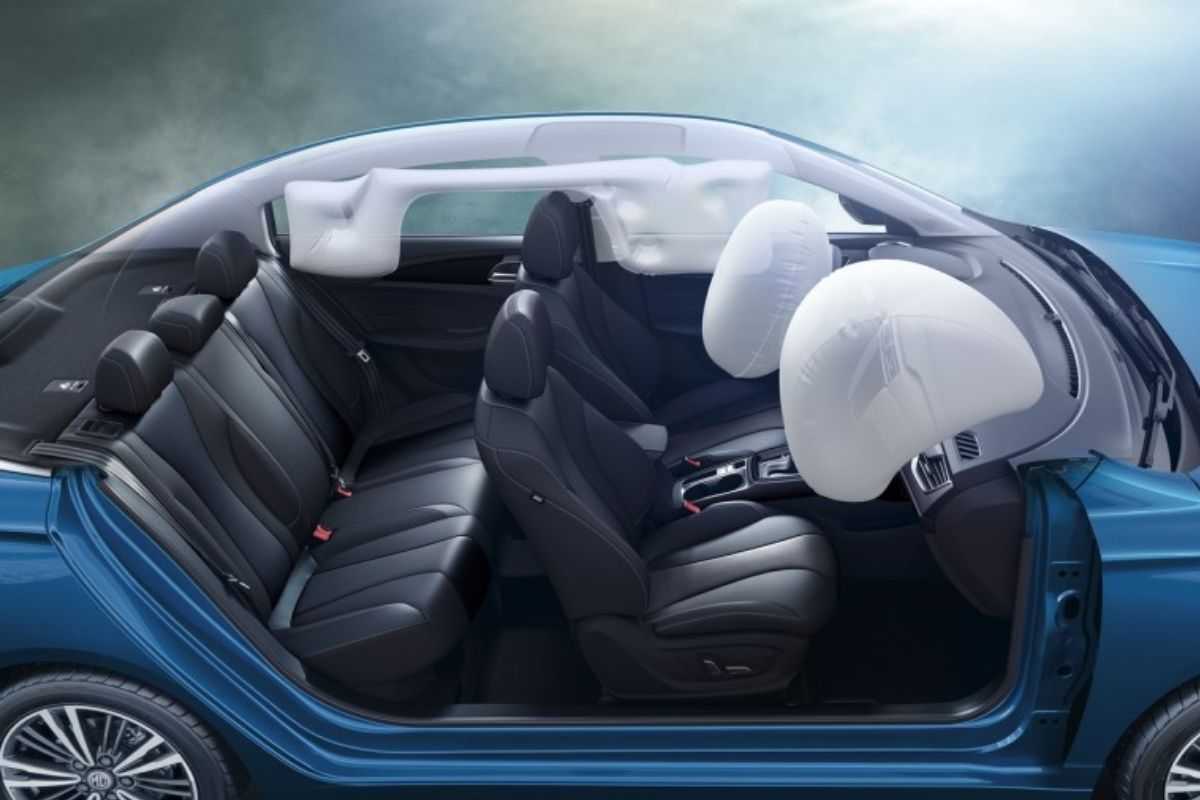 The airbags of the MG 5 Alpha
Only the MG 5 Core MT lacks the tire pressure monitor, stability control, and traction control that's available on the CVT variants. It does however, still come standard with a security alarm and an engine immobilizer. 
To aid in parking and visibility, the MG 5 Style and Alpha gets access to a rear parking sensor, as well as a reversing camera. Only the top-spec Alpha has a 360-degree vehicle view.  
MG 5 Variants: Price 
MG 5 Variants: Conclusion 
Whichever of the four variants of the MG 5 you'll choose, we're pretty sure you'll get your money's worth. It already comes with an engine that's more powerful than most sedans of its size in the market today, and even the entry level MG 5 Core MT already comes with a touchscreen headunit.  
As per the MG 5's official brochure however, the MG 5 Core CVT has some weird quirks. It lacks a touchscreen and instead gets a 2-DIN headunit, and it doesn't have the electric air-conditioning system that the other variants come standard with.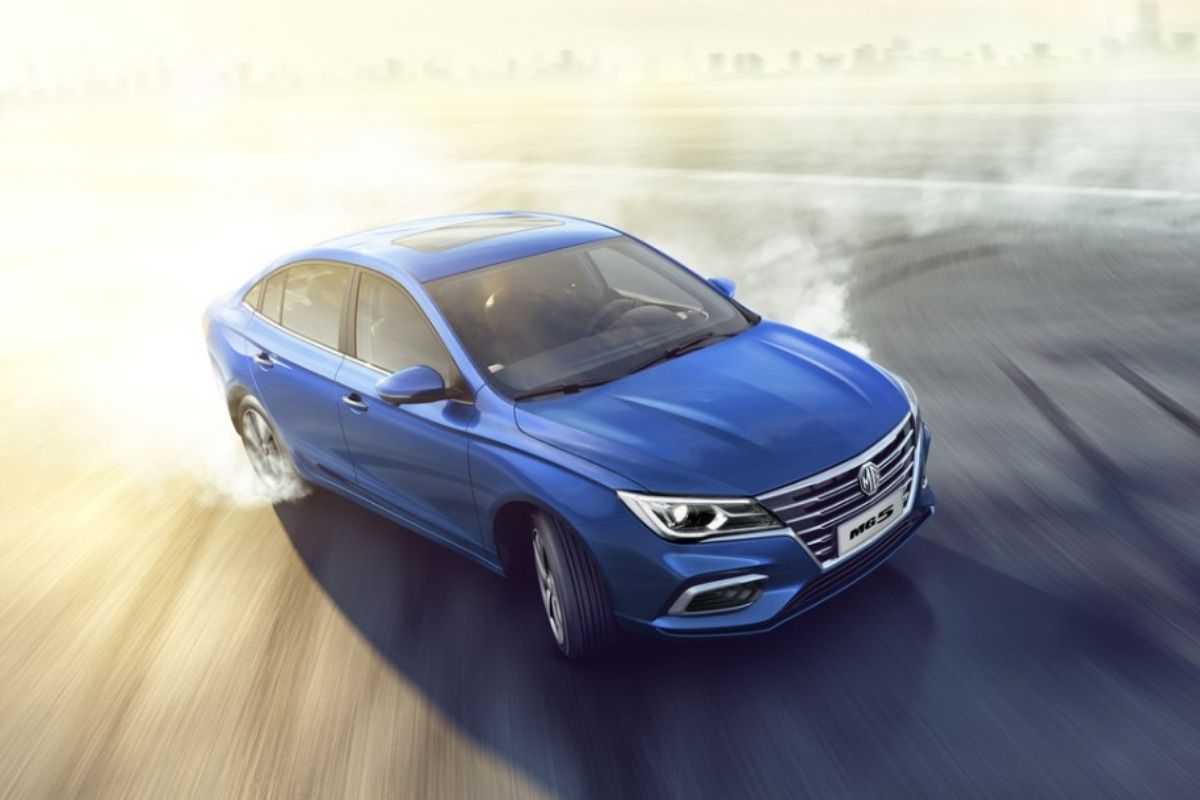 So, which MG 5 variant would you pick?
So if you're opting to go for a MG 5 with a CVT, then you might get more with the MG 5 Style. The MG 5 Core however is one of the most affordable cars with a CVT right now, along with the likes of the Toyota Vios XE 1.3 CVT. So if you're really a penny pincher who doesn't want to row through gears, then it'll still make for a very good choice.  
If you want to be pampered with the most tech and the most safety gear, then the MG 5 Alpha might float your boat. It is priced very competitively, and it even has some features that aren't available on other competing cars within its price range. 
For more car buying guides, keep on reading here on Philkotse.com.  

Know more about MG 5 2022

The MG 5 is a five-seater, front-wheel-drive sedan. Locally, this model from MG Philippines has four different variants. These include the MG 5 Core 1.5 MT, MG 5 Core 1.5 CVT, the MG 5 Style 1.5 CVT, and the MG 5 Alpha 1.5 CVT. The prices for these range from Php 658,888 to Php 938,888.
All trims of the MG 5 use a 1.5-liter inline-4 gasoline engine, which is rated to make up to 112 horsepower and 150 Nm of torque. Depending on the variant, it either uses a five-speed manual gearbox, or a continuously variable transmission. Power is then sent to its front wheels.
Size-wise, the MG 5 comes with a length of 4,601mm, a width of 1,818mm, and a height of 1,489mm. It also has a ground clearance of 118mm, and a wheelbase length of 2,680mm.
Locally, the subcompact MG 5 sedan competes against the likes of the Toyota Vios, Mitsubishi Mirage G4, Changan Alsvin, Nissan Almera, Suzuki Dzire, Hyundai Reina, Kia Soluto, Volkswagen Santana, Hyundai Accent, Honda City, Suzuki Ciaz, among others.

Cesar G.B. Miguel
Author