We'll guide you how to acquire an international drivers license in the Philippines and give the most important details about it.
Being able to drive in another country, whether you are working there or on a business trip/vacation is something that is convenient and helpful. That is because you can travel to and from one place to another without having to deal with the hassles of commuting. You would also be able to enjoy the sites as well as find better jobs.
That said, having an international drivers license in the Philippines would be an advantage. It is a kind of driver's license that would allow you to drive a private car as well as a car for rent in another country. However, it has its limitations, and Philkotse.com will discuss all in this post, together with how you would go about in acquiring one.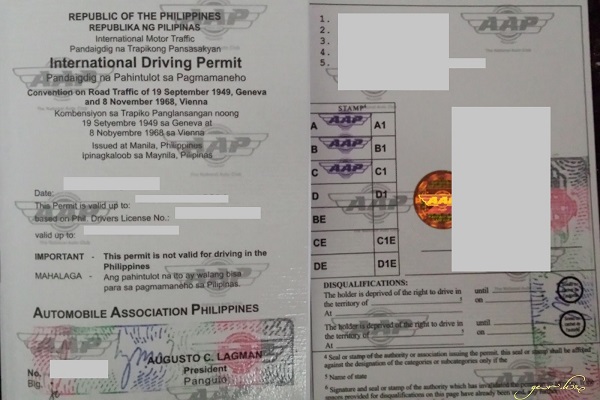 Leaked Photo of the International License Philippines
I. How to Get an International Driver's License in the Philippines: Where & Who Can Get One?
Contrary to popular beliefs, the international license or Philippines International Driving Permit (PIDP) is not acquired from the Land Transportation Office but from the Automobile Association Philippines (AAP). They have offices in the following areas plus the corresponding processing time:
NCR:

Alabang: 2 to 3 working days
Makati 2 to 3 working days
Quezon City: 1 hour

Luzon: Batangas and Pampanga (two to three working days)
Visayas: Cebu (four to five working days)
Mindanao: Davao (four to five working days)
As for those who are qualified to apply for a PIDP, they are individuals who have a valid non-professional and professional driver's licenses. That means those who have a student driving permit are NOT qualified to get a PDIP.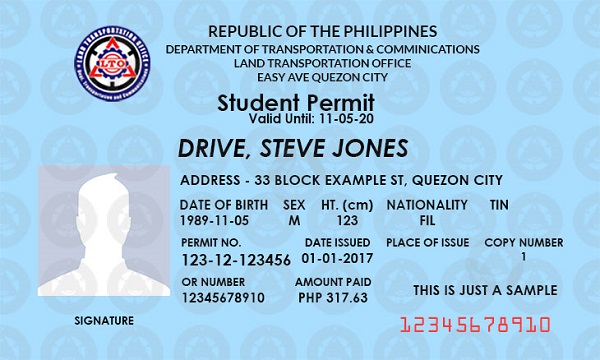 The Student Driver Permit Does Not Qualify You for a PDIP
II. What Are the Requirements for international drivers license in the Philippines?
When getting an international drivers license in the Philippines, you would pay, as of writing, approximately 3,920 pesos. A 20% discount is given to those who have an Overseas Filipino Workers (OFW) ID and OWWA or Overseas Employment Certificate receipt from POEA.
You are also required to pay the AAP membership fee since this covers the FIA-affiliated emergency road assistance service benefit.
Below are the different requirements for both new application and renewal:
1. New Applicants:
For first-applicants, you need to prepare a photocopy of your driver's license, as well as present the original one. You must also be ready with two pieces of 2x2 colored ID picture that is taken on a white background. If you are a foreigner or have dual citizenship, you must carry your passport and a photocopy of the date-of-last-arrival page.
On the other hand, if you have acquired permanent residency in the Philippines, you must also have with you your passport and Alien Certificate or ID plus a photocopy of each. Individuals who are not able to process the application can authorize someone to do it for them. The person should carry a letter of authorization and a valid ID.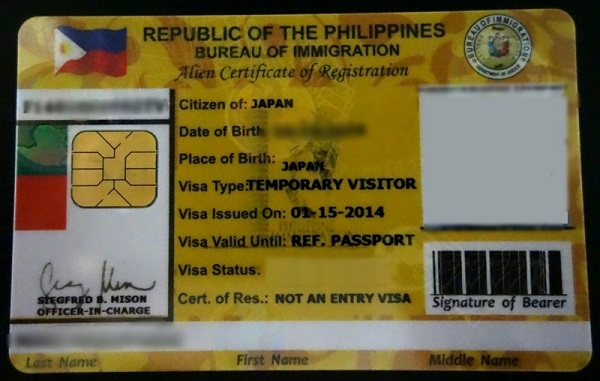 A Sample of the Alien Certificate of Registration ID
2. Renewal
As similar to any ID or document, the requirements for the renewal of an AAP international license is not that much. However, there are two kinds:
Fortunately, you can renew your PDIP a month before it even expires. What you must do is issue an authorization letter to renew and collect the ID. The authorized person must also carry a valid ID to validate his or her identity. Lastly, he or she should prepare the PDIP and annual membership fees.
Expired or Renewing on the Same Day of Expiration
The authorized person should have the original temporary LTO driver's license, but if it was brought abroad, he or she can bring a photocopy of the said license plus the original LTO OR and certificate.
>>> Read more: Driver license renewal in the Philippines: An easy to follow FAQ
III. What Is the Process for Applying for an International Drivers License in the Philippines?
The process for getting a PDIP is not as complicated as it may seem, as it only involves a few steps and they are the following:
Proceed to the customer service counter and ask for an application form, which is yellow.
Fill out the form completely, honestly, and legibly.
After filling out, submit it together with the requirements. The personnel will then provide you with a number.
Once your number is called or flashed on the screen, proceed to Window 2 or cashier.
Pay the necessary fees.
Get the receipt and once the ID is issued, check the information and sign it.
If you are renewing in other areas or office branch, the personnel will instruct you when you can get the ID.
IV. What Is the Validity Period of the PDIP & Where Can You Use It?
For your guidance, the validity period of the international license is not standard or fixed because it will follow the validity period of your local driver's license. This means that if upon application for a PDIP your pro or non-pro license expires within six months, then, the PDIP will be valid for six months only.
When it comes to the countries where you can drive, the PDIP is recognized in most countries that signed the 1949 and 1968 United Nations Convention on Road Traffic. Nonetheless, these are listed at the back of the license. One thing to remember though is that in Japan, the PDIP can only be used for three months and you must leave the country before you can use the license again for three months.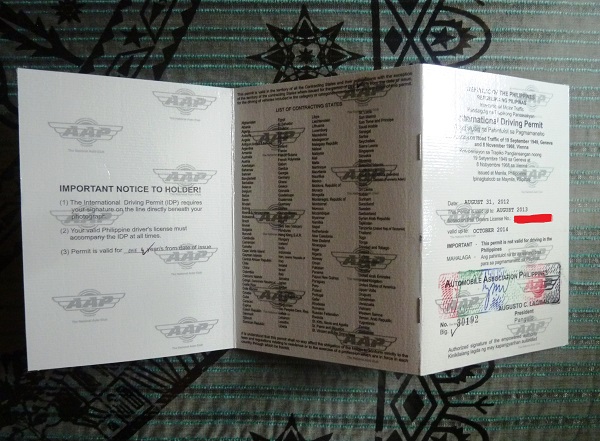 The PDIP Lists the Countries Where It Can Be Used
V. Driving Abroad Is Possible with Just a Few Steps!
The AAP had made it possible for Filipinos to drive private and rental vehicles in most countries around the world, and that is through the international drivers license in the Philippines. What is more convenient is that anyone from Luzon to Mindanao can acquire one as long as they have either a non-pro or pro LTO driver's license as well as the other documentary requirements.
Renewing it is also not as difficult even if you are abroad since you can do it online or with the help of an authorized representative.
>>> Must-read guidelines about driver's license for Filipino motorists:
The Difference between LTO Professional License and Non-Professional License for Drivers


Charisse Kim
Author