To make your trip to the LTO hassle-free, well-done fill the LTO ADL form (LTO Driver's license Application form) with our comprehensive guide.
While more experienced drivers can probably accomplish the LTO driver's license application form (LTO ADL form) with their eyes closed, newer drivers might be intimidated. However, it's an important part of that wonderful life experience called 'adulting'. And it's not just a one-time thing, especially since you'll need to renew your license periodically, or if by some chance the agency got your personal information wrong, you'll have to file for a revision.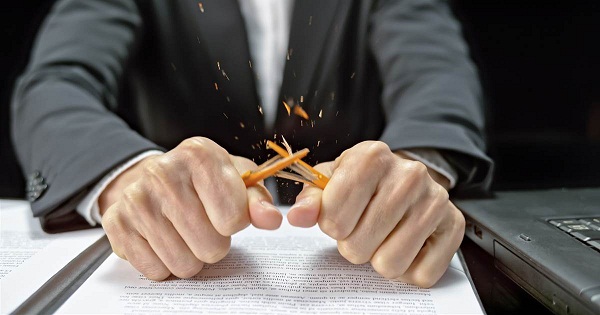 Filling up the lto application form is not everyone's cup of tea.
It might sound like a chore, but it still pays to be attentive when filling up the form before handing it over. You'll catch potential mistakes that way, saving you time that you would otherwise spend making revisions, and avoiding long queues in any LTO branch in the Philippines. Here's a guide on how to fill up your LTO ADL form properly: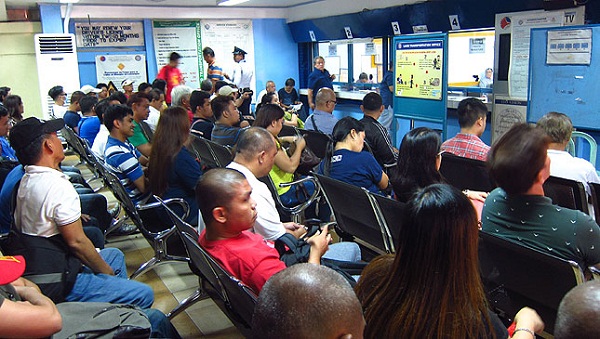 A typical LTO branch is busy so knowing what to do beforehand is crucial
I. LTO driver's license application form ( LTO ADL form): The important parts and how to fill them up
1. Basic personal information
This part of the application form asks for your name first. As per the instructions listed in the first box, you'll need to write everything down in capital letters. Start with your family name, followed by the first name and then your middle name. If your name has a suffix (Sr. or Jr.), write those after your family name.
The form will also ask for your contact number, as well as a Tax Identification Number; if you don't have either, you can skip them. The form also requires you to state your nationality (note that license application for non-Filipino citizens are a bit different), your gender, your birth date, your height, and your weight.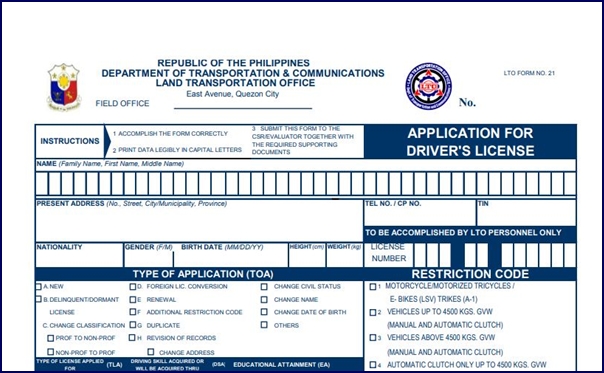 The topmost portion of the LTO driver's license application form
>>> Must read: Driver's License in the Philippines: All You Need to Know
2. The "To be Accomplished by LTO Personnel Only" Section
Right of the Type of Application (TOA), you might notice boxes with the following labels: license number, restriction code, conditions, and computation of fees. Remember not to write anything on them, because as indicated on the form itself, only LTO personnel can write on these sections of the form. The license number will be assigned to you by the LTO, so you can't write down just any sequence that you prefer. As for restriction codes, these are the following :
1 – Motorbikes or motorized tricycles
2 – Motor vehicle up to 4500 kg GVW
3 – Motor vehicle above 4500 kg GVW
4 – Automatic transmission up to 4500 kg GVW
5 – Automatic transmission above 4500 kg GVW
6 – Articulated vehicle 1600 kg GVW
7 – Articulated vehicle 1601 up to 4500 kg GVW
8 – Articulated vehicle 4501 kg and above GVW
Numbers 1, 2, and 4 apply to non-professional drivers only, while all codes apply to professional drivers. Note that if you failed the practical exam for a specific restriction code you applied for, only the ones you have managed to pass will be indicated on your driver's license.
Conditions:
Below the restriction code is a portion enumerating certain conditions that the applicant might need in order to drive properly; these will have to be indicated on the driver's license as well, depending on the results of the medical or physical exam that you will be subjected to:
Wear eyeglasses
Drive only with special equipment for upper limbs
Drive only with special equipment for lower limbs
Daylight driving only
Accompanied by a person with normal hearing
3. Type of Application (TOA)
This part of the form has boxes corresponding to the kind of application you are filing, whether it's new application, renewal, or requesting for additional restriction codes; you'll need to tick the boxes that apply to you. If it's your first time applying for a driver's license, check A (for New).
Below the TOA, the form then asks for the type for the license you're applying for. There are four types:
Student Permit
Also known as a student license, this is a document that authorizes the holder to drive a motor vehicle, but only when accompanied by a person holding a professional or non-professional driver's license. The student permit is valid for only one day.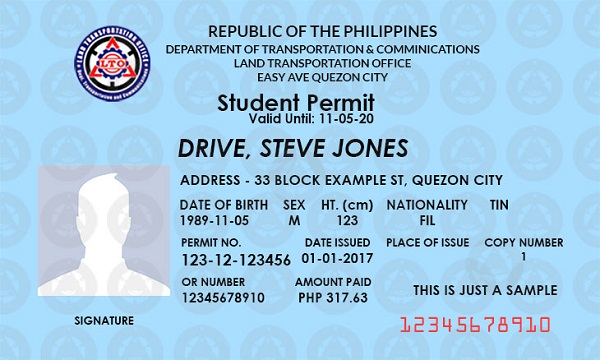 An example of an LTO student permit
Non-professional
A non-professional driver's license holder is allowed to operate vehicles that weigh up to 4,500 kgs; this includes most passenger cars and SUVs, as well as motorcycles.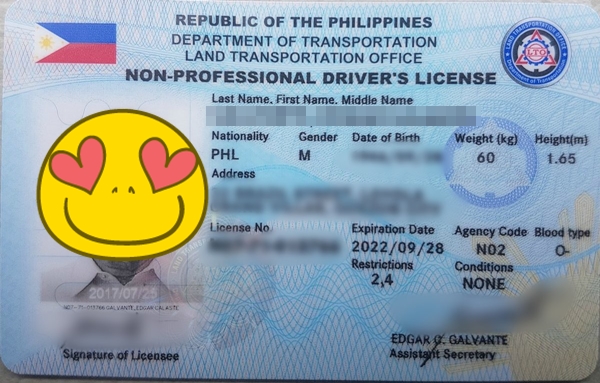 An LTO non-professional driver's license
>>> Must read: Complete guide to get non-pro driver's license requirements
Professional
A professional driver's license holder is allowed to handle all types of vehicles, including those weighing more than 4,600 kilograms such as heavy trucks and construction equipment. As the name implies, this type of license is used by people who earn a living behind the wheel.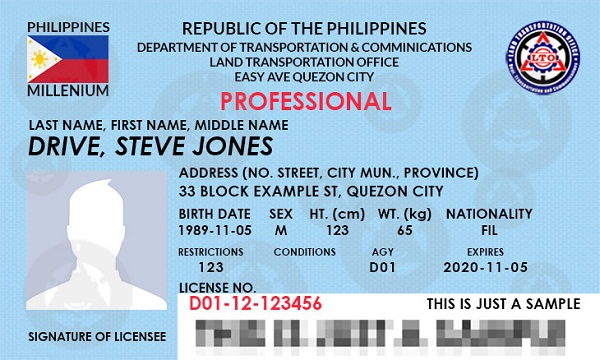 A professional LTO driver's license
4. Driving skill acquired
In this portion, you will indicate where you acquired your driving skills, whether from a driving school or a licensed individual. If you learned from a friend or relative, indicate the latter.
5. Educational attainment
Indicate your highest level of educational attainment for record-keeping purposes. It also might have something to do with licensing, for special vehicles that require a short course to operate, such as heavy equipment.
6. Blood type and organ donor
Write down what blood type you have, to the best of your knowledge. This information is especially useful if you're involved in an accident and require a blood transfusion, but are unable to give the information yourself. If you have no idea what your blood type is, leave it blank.
To the right of the Blood Type section, tick the box to indicate whether or not you're willing to donate your tissue or organs. This is in line with House Bill 7039, also known as the "Organ and Tissue Donation Registration with the LTO Act of 2009".
7. Civil status
Indicate whether you're single, married, a widow/widower, or separated.
8. Hair, eyes, build, and complexion
You'll need to state your eye and hair color, as well as physical build and skin color, all for identification purposes.
9. Previous name and signature of applicant
As instructed by the driver's license application form, you should only fill up this part if your current name (that you used at the beginning of the form) is different from the name printed on your previous license.
Lastly, you need to affix your signature signifying that everything is correct.
10. Road Test Score
The score sheet for the practical test is on the second page. The LTO examiner will use this to grade your performance, so don't touch this part.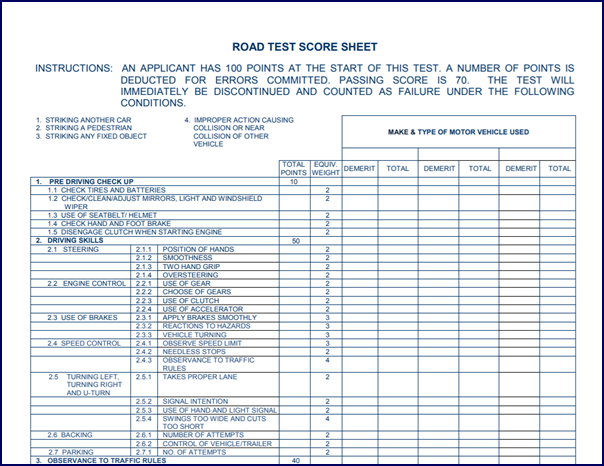 Be careful! Don't touch this page!
II. Tips on filling up the form
#1: You can download the LTO driver's license form for free from the official LTO website.
#2: Since the form is free, avoid purchasing it from a fixer. Just spend that Php 25 for your snacks instead.
#3: If you managed to download the form ahead of your visit to the LTO, you can accomplish it in the comfort of your own home a day before. Since you won't be in a hurry, this ensures the accuracy of the information you're writing down.
#4: You may not be allowed to write anything on the score sheet, but reading it isn't illegal. So, take your time familiarizing yourself with the skills you'll need to perform the LTO practical driving exam. This tip is especially helpful if you're still applying for your license. And because the form is free, you can practice months ahead of the actual practical exam.
#5: Also, check out the reviewer for the written part of the LTO exam.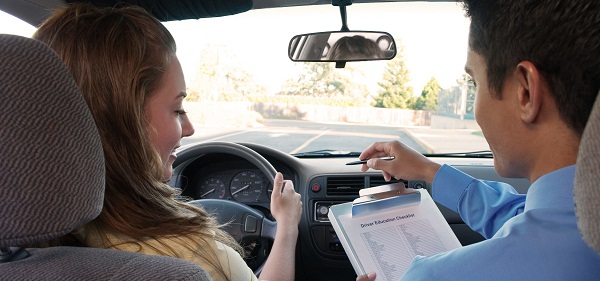 Also, practicing the skills covered by the practical driving test ahead of time will make for a less stressful experience
Source: C.G.B.Miguel