Is your driver's license about to be expired shortly? Check out the all-inclusive checklist of LTO renewal center in Metro Manila that you can easily have your card extended.
All drivers in the Philippines might be familiar with the Land Transportation Office (LTO), a government agency that is in charge of implementing the transportation rules, laws and regulations.
However, LTO seems to be overloaded with the large numbers of transactions to deal with every working day. Therefore, in order to ensure a proper public service for every Filipinos, more and more new branches have been opened up nationwide
Your driver's license will be expired within the next few months and you're worried looking around where to renew driver's license. Check out the list of LTO branches in Metro Manila that Philkotse.com has prepared to find the nearest office in your place.
1. Things to remember before going to LTO renewal center
Research carefully and understand everything about driver license in the Philippines.
Don't forget to renew your license card before its expiration date. You will have to pay a fine up to Php 250 for a late renewal.
Book LTO online appointment on the system. Remember to print out the proof of reservation.
Prepare your medical certificate in advance.
Complete the application form before heading up to LTO branches
Bring alongside your expired license card
Arrive at the LTO branch at least 30 minutes earlier.
Be careful and stay away from the broker.
>>> Check out also: Renewal of LTO driver's license: The Ultimate guide for Filipino Drivers
2. List of LTO license renewal centers in the Metro Manila
LTO Manila
Address: Butel Bldg., Tayuman St., Sta. Cruz, Manila
Phone Number: 731-3833 or 749-7745
LTO NCR
Address: No. 96 Mirasol Street, San Roque, Cubao, Quezon City
Phone Number: 440-6424 or 356-0708
LTO NCR is among the busiest LTO branches, which provides services for large numbers of netizens in the Capital Region
LTO-NCR, nagdagdag ng offsite printing centers para sa driver's license
LTO Navotas
Address: Gen. Gas Plant Bldg., Fishport Complex, North Bay, Navotas City
Phone Number: 283-3510
Located within the Fishport Complex, the Navotas district office of the LTO is where most truck operators and drivers typically head to. If this happens to be the branch closest to you, prepare to suffer a long queuing
LTO Mandaluyong
Address: 121 Shaw Boulevard, Mandaluyong City
Phone Number: 532-2726
LTO Malabon
Address: Governor Pascual Avenue, Malabon City
Phone Number: 351-7628
Citizens living in Malabon can visit LTO Malabon for license renewal if finding EDSA is at a great distance.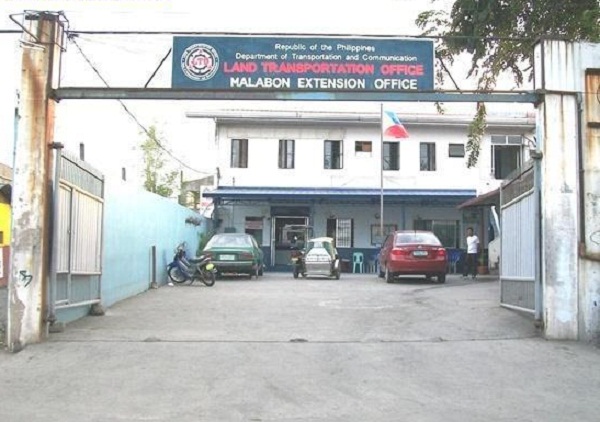 LTO Malabon Extension Office
LTO Las Piñas
Address: Francisco Motors Compound, Talon I, Las Piñas City
Phone Number: 875-2030
It's so convenient that LTO Las Pinas is in the same neighborhood as Francisco Motors, a place where you can have your car checked or shop around for car accessories.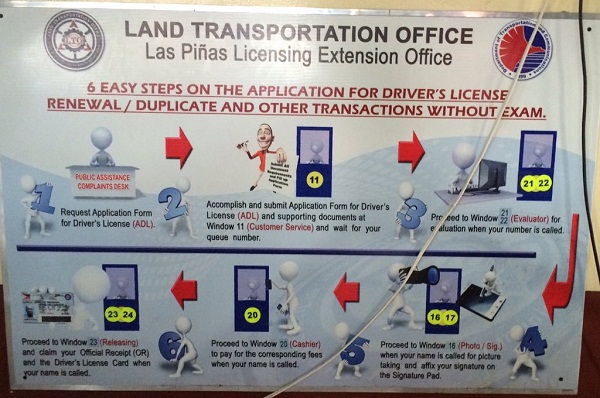 Basic instructions on the application for driver's license inside Las Pinas Office
LTO La Loma
Address: #3 Biak na Bato Street, corner P. Florentino Street, Barangay, Sta. Mesa Heights, Quezon City
Phone Number: 711-4444 or 416-3052
Located in Quezon city, LTO La Loma is another diversified LTO branch. Clients can get there via LRT Blumentritt.
LTO Diliman
Address: 1200 East Avenue, Diliman, Quezon City
Phone Number: 921-9017 or 709-3053
LTO's main office is located in LTO Diliman. Its traffic is expected to remain constantly this year, it serves main clients such as Teacher's Village, UP TechnoHub, and UP Diliman
LTO Makati
Address: Butel Bldg., Pililia St., Makati City
Phone Number: 895-8678 or 897-5198
LTO Makati is among one of the most overloaded centers in the Philippines. It is advised to come early to avoid queuing and rush hour traffic.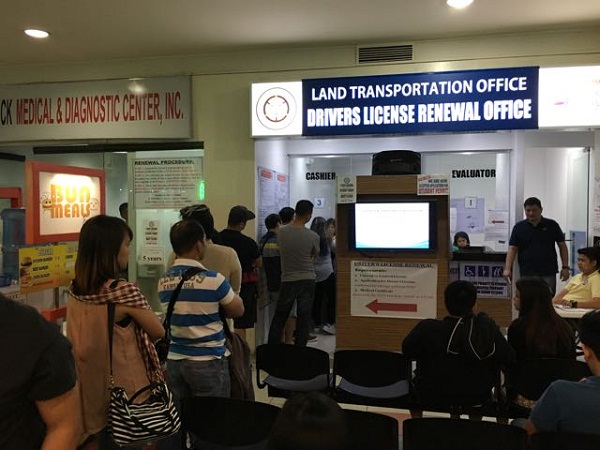 Please arrive at the office early to avoid rush hour traffic
LTO San Juan
Address: 262 Santolan Road, San Juan City (and in San Juan Commercial Complex in N. Domingo Street for licensing needs)
Phone Number: 723-6821
LTO Camp Aguinaldo
Location: 173, 20th Avenue, Cubao City
Phone Number: 995-7652
LTO Cubao
Location: 96 Mirasol Street, San Roque, Cubao
Phone Number: 440-6424
>>> Check out more useful tips to renew your driver's license:
3. What are the LTO license renewal mall branches?
Government is planning to extend the LTO branch networks nationwide, both central and local region to deliver efficient and expeditious services to their clients.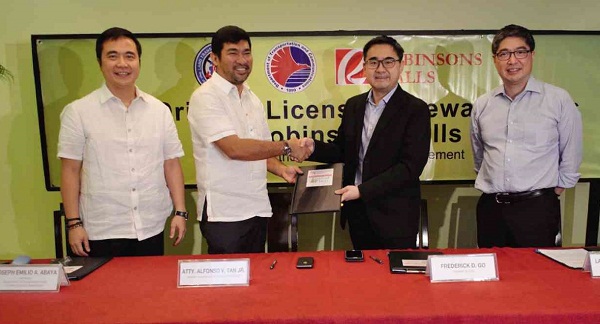 Robinson Land Corp. signed a contract to host LTO branches in their mall
Besides the offices listed above, LTO has started to open new branches inside Robinson's mall, which receive a lot of pretty good review. The following table presents all 24 LTO license renewal mall branches
LTO branches
Address
Contact
LTO Robinsons Galleria
EDSA Cor. Ortegas LTO Robinsons Galleria Ave., Ortigas Center, Quezon City, 1110 Metro Manila, Philippines
63 917 506 8639
LTO Robinsons Place Butuan
3rd Floor, Robinsons Place Butuan, JC Aquino Ave, Butuan City, Agusan Del Norte, Philippines
LTO Robinsons Place Santiago
Pan-Philippine Hwy, Santiago, Isabela, Philippines
63 78 323 9989
LTO Robinsons Sta. Rosa (Laguna)
3rd Floor, Robinson's Market, Manila S Road, Santa Rosa, 4026, Philippines
63 917 535 2998
LTO Robinsons Metro East (Marikina)
Lower Ground Robinsons Metro East, Marcos Highway, Barangay Dela Paz, Santolan Pasig City, 1610 Metro Manila, Philippines
63 2 477 0732
LTO Robinsons Place Roxas
Level 2, Robinsons Place Roxas, Immaculate Heart of Mary Avenue, Pueblo de Panay, Brgy. Lawa-an, Roxas Cit
LTO Robinsons Galleria Cebu
Level 2, General Maxilom Ave Ext, Cebu City, Cebu, Philippines
LTO Robinsons Place Malolos
Robinsons Place, Sumapang Matanda 2028 3F Atrium, Malolos, 3000 Bulacan, Philippines
LTO Robinsons Cainta
Ortigas Avenue Extension, Barangay Sto. Domingo, Cainta, 1900 Rizal, Philippines
63 917 811 7013
LTO Robinsons Novaliches
145 Quirino Hwy, Novaliches, Quezon City, 1118 Metro Manila, Philippines
LTO Robinsons Ilocos
Mc Arthur Hwy, Candon, Ilocos Sur, Philippines
LTO Robinsons Angeles
MacArthur Highway, Balibago, Angeles, 2009 Pampanga, Philippines
LTO Robinsons Place Imus
Emilio Aguinaldo Hwy, Imus, 4103 Cavite, Philippines
LTO Robinsons Place Las Piñas
Robinsons Place, 315 Alabang-Zapote Road, Talon 1, Las Pinas, 1740 Metro Manila, Philippines
LTO Robinsons Place Bacolod
Robinson's Bacolod, Bacolod City, Negros Occidental, Bacolod, Negros Occidental, Philippines
LTO Robinsons Place Palawan
Puerto Princesa North Road, Puerto Princesa, 5300 Palawan, Philippines
LTO Robinsons Place Iloilo
Iloilo City Proper, Iloilo City, Iloilo, Philippines
LTO Robinsons Place Pangasinan
McArthur Highway, Calasiao, Barangay San Miguel, Philippines
LTO Robinsons Cainta
Robinson Cainta, Ortigas Extension, Sto Domingo, Cainta, 1900 Rizal, Philippines
63 2 661 9344
LTO Robinsons Place GenSan
Jose Catolico Sr. Ave, General Santos City, 9500 South Cotabato, Philippines
LTO Robinsons Starmills Pampanga
,
San Fernando, Pampanga, Philippines
LTO Robinsons Place Lipa
JP Laurel, National Highway, Lipa, Batangas, Philippines
LTO Robinsons Place Dasmariñas
Emilio Aguinaldo Hwy, Dasmariñas, 4114 Cavite, Philippines
LTO Robinsons Place Manila
Robinson's Place Manila, Pedro Gil St, Ermita, Manila, 1000 Metro Manila, Philippines
LTO Robinsons Place Dumaguete
Level 1, Robinsons Place Dumaguete, Dumaguete Business Park, Dumaguete - Bacong Rd, Calindagan Dumaguete City, 6200 Negros Oriental, Philippines
63 35 422 0442
4. Is there any LTO license renewal centers open on Saturdays or Sunday?
Alfonso Tan Jr., LTO chief officer stated on a newspaper that Metro Manila will soon have their LTO branches opened on Weekends to deal with the uncompleted work of more than 900,000 license cards.
The land transportation office license renewal centers reported to open on Saturdays includes the branches in San Juan, Pasay cities, Manila South, Marikina, Quezon, Makati, Valenzuela, and Pasig. Some extra LTO places in Las Piñas, Parañaque, Caloocan, Taguig, Mandaluyong and La Loma also open on Sunday.
Those weekend LTO driver's license renewal center evokes a possible chance for applicants who work during weekdays in getting their license.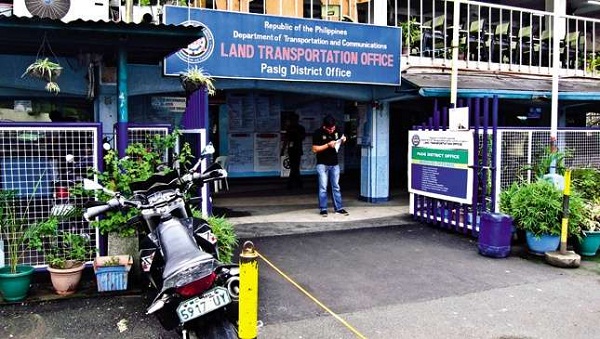 LTO at Pasig District Office also opens on Saturdays
5. Final Thoughts
Before visiting an LTO renewal center, ensure to prepare all required documents ready and check their opening hours. This does not only save you time but also prevents further hassle.