The difference between LTO professional license and non-professional license for drivers is a helpful knowledge, and we have all the details for you.
Before anyone can legally drive any vehicle in the Philippines, you must obtain a driver's license from the Land Transportation Office. The purpose is to ensure that the driver is well equipped with the knowledge and skills for the safety of the driver, passengers, and the public.
However, things get complicated, especially for first-time applicants because there are three kinds of licenses: student, non-professional, and professional.
A student permit is easy to understand as it means the bearer is still learning to drive. The confusion comes in when they need to know about the difference between professional and non-professional driver's license. It should be noted though that a bearer of a student permit is not allowed to drive a vehicle without the supervision or guidance of a licensed driver.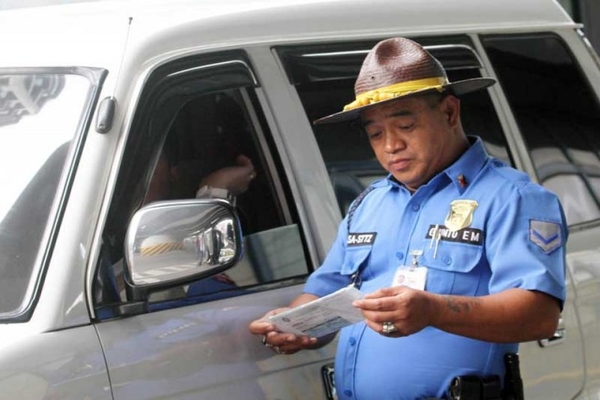 Driving without a License is a Serious Crime
I. The Restriction Codes
To start off with the understanding the difference between a professional driver's license and a non professional license, we must first understand the restriction codes implemented by the LTO. For each restriction, there are specific vehicle types that are included, and they are the only ones that you are allowed to drive.
For your guidance, here is the list of the current restriction codes set by the LTO:
Restriction 1 or RC 1: Motorcycles and Motorized Tricycles
Restriction 2 or RC 2: Vehicles with a grow weight of less than or equal to 4,500Kg
Restriction 3 or RC 3: Vehicles with a gross weight above 4500Kg
Restriction 4 or RC 4: AT vehicles with a gross weight of up to 4500Kg
Restriction 5 or RC 5: AT vehicles above 4500Kg
Restriction 6 or RC 6: Articulated vehicles with a gross weight of up to 1600Kg
Restriction 7 or RC 7: Articulated vehicles with a gross weight ranging from 1601 to 4500Kg
Restriction 8 or RC 8: Articulated vehicles with a gross weight between  4501Kg and above
When it comes to the restriction code, a person holding a non professional license can only drive motorcycles and the like (RC1) and an MT or AT vehicle that has a gross weight of less than or equal to 4,500Kg (RC 2 and 4).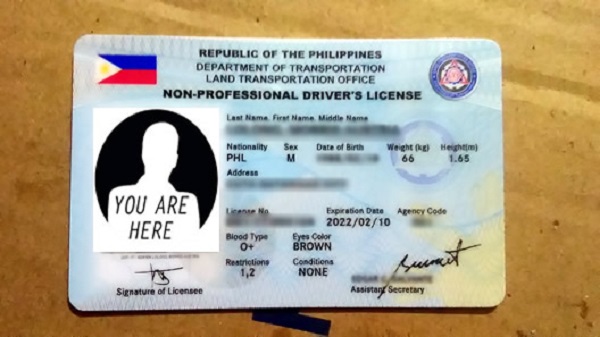 Non-Pro Driver's License Holders Are Under RC1, 2, and 4
II. The Application Requirements
Since the two licenses have differences in restrictions, the application requirements would be different in some aspects. Generally, both licenses have the following qualification requirements:
Accomplished the LTO Driver's Application form
You should be at least 18 years old at the time of application.
You should be fit to drive a vehicle, both physically and mentally. This should be certified by an authorized physician.
You should be capable of speaking Tagalog, English, and/or other local dialects.
Foreign applicants must have been a resident of the country for at least one month and should prove that they will stay in the country for at least one year from the application date.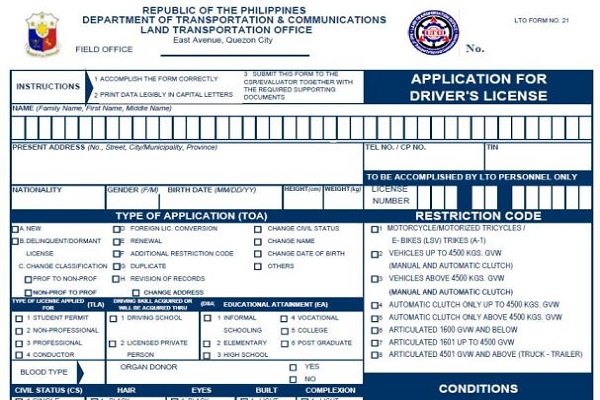 A Clearly Filled-Out Application Form is Required for Both Licenses
After which, the differences come in due to the RCs and they are as follows:
1. Requirements For Non Professional Driver's License
For individuals applying for the non pro license, additional requirements include a student's license that is at least 30-day-old before the application.
2. LTO Professional License Requirements For Drivers
Those who plan to get a pro driver's license should make sure that they haven't had been charged with two or more reckless driving violations within the time that their current license is valid, in case they are shifting from non-pro to pro or renewing their pro license. That should be supported by either a police or NBI clearance.
For those who are applying for a pro license under RC 1, 2, 4, and 6 (category 1), you should have a student's driver license that has been valid for six months before your current application. On the other hand, those applying under RC 3, 5, 7, and 8 (category 2) should have been holding a non-pro license for at least 12 months.
Additionally, those who already have a pro license under category number one, and want to upgrade to category two, should make sure that their current pro license is at least six months old.
>>> Must-read tip for driver's license-related issues:
III. The Process & Non Pro vs Pro License Fee
The steps on how to apply for a pro and non-pro driver's license is quite the same since it involves requirement submission and validation, picture and signature taking, fee payment, written professional or non professional driver's license exam taking and passing, as well as actual driving skills examinations.
The procedure on how to change non pro to pro driver's license is also the same.
As of writing this post, the current charges for driver's license application for both pro and non-pro is at Php 820.26 while for upgrading a non-pro to a pro license and vice versa are currently at Php 560.26.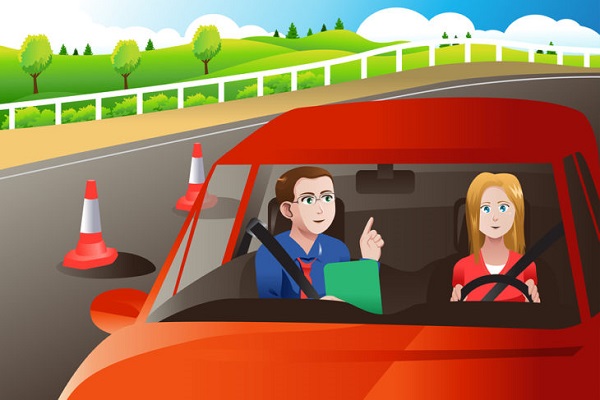 Both Licenses Require You to Pass the Practical Driving Test
The Difference Between LTO Professional License and Non-Professional License For Drivers: Conclusion
The process and fees for getting a pro and non-pro driver's license in the Philippines are similar, making it easy for anyone to remember and master. The only difference is that there are certain LTO requirements and limitations that are somewhat different. Apparently, the list of requirements for getting a pro driver's license is longer and stricter because of the higher number of vehicle types that they can drive.
That said, the most significant difference between professional and non-professional driver's license is the kind of vehicles that the bearer can drive. Ultimately, a non professional license holder cannot drive heavy and big vehicles. For the pro driver's license holders, they can but that would also depend on the restriction indicated on their license.
With that said, when choosing which of the two you should apply for, it would definitely solely depend on the kind of vehicle that you opt to drive. Philkotse.com hopes that this post had helped you evaluate which one is better for you.


Charisse Kim
Author