Now, you no longer need to worry that having no free time to go to the LTO License renewal centers on weekdays.
A piece of good news for you today, the Land Transportation Office (LTO) will have driving license renewal centers in malls open on Saturdays. Let's Philkotse.com help you to update the news. 
According to the Memorandum Circular No. 2019-2167 published by the LTO, all of the Driver's License Renewal Office (DLROs) in malls will stay open on Saturdays. This new order will start this June 2019 with national scale.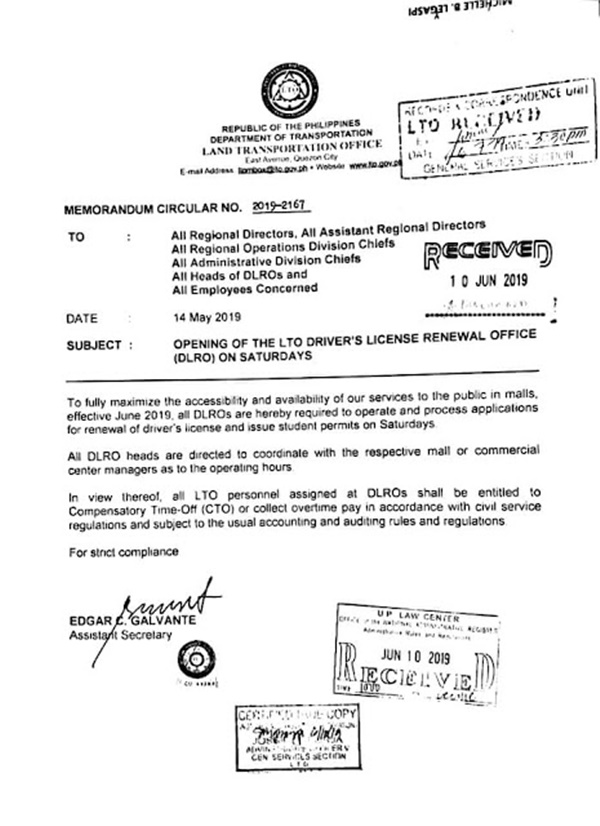 A copy of Memorandum Circular No. 2019-2167 on driving license renewal on Saturdays
As what has been stressed by the LTO, this good news for the people is aimed at giving the public, to use its word, to "maximize" the chance to use the license renewal service in malls across the country.
Although the LTO did not reveal the exact DLROs where will process the renewal on Saturdays, it is likely that all the 24 LTO license renewal mall branches inside Robinson's Mall will be part of this governmental action.
To give the public fully accessibility and availability, it means the DLROs will operate and process all the applications and renewals regarding driver license and issue student permits on Saturdays. That's an extremely good thing for people who are busy on weekdays.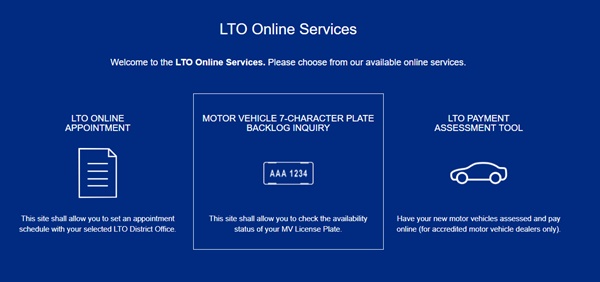 LTO online appointment system will save you more time
When this Memorandum in play, people who have needs to renew their license can satisfy themselves without any disruptions at work. Moreover, as mentioned above, students can also take advantage of this occasion.
Students who are searching to apply and take driving lessons in malls now can freely and comfortably enroll with no day-off at schools.
Not less impressively, thanks to the online appointment system to renew drivers' license setting at www.lto.net.ph, it is less time-consuming for the people when they want to involve in the process. This system offers people in needs with convenient utility in which they can set their desired time and date online.
From now on, renewing driving license is not a nightmare for weekday-people anymore.