The all-new Honda Accord 2020 was just released in the Philippines. Read on to know more details about the Sportiest Mid-Sized Sedan in the Local Market!
Just when you think you've had everything figured out, life comes at you with a #quickstrike! Honda Philippines, this week introduced the all-new Honda Accord 2020. This is the 10th Generation of the long-running popular mid-size family sedan.
It is powered by a 1.5-liter Turbo Charged L15BE VTEC engine, similar to that of the current generation Honda Civic RS but further improved to give more power and torque. This is everything you need to know about the all-new Honda Accord 2020 Philippines.
1. Honda Accord 2020 exterior: The Big and the Beautiful
The 2020 Honda Accord has always been the bigger brother to Honda's popular Civic. It has catered to both the executive and the sporty set. The previous model was already a large behemoth of a machine but thanks to Honda engineering, they were able to keep the car light and nimble.
The Honda Accord 2020 is larger than its predecessor, with a wheelbase extended by 54mm and with lengthened by 13mm it promises a lot of room for passengers and cargo.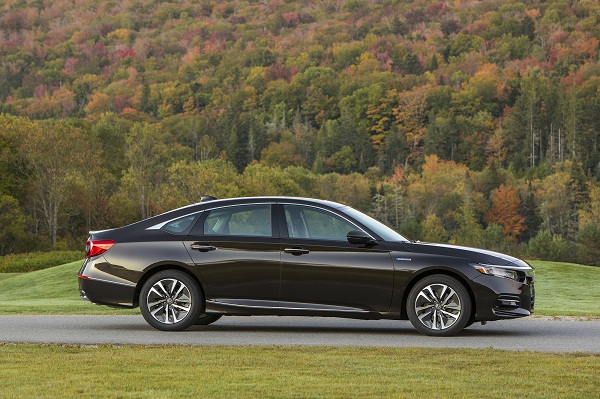 The Current Honda Accord is longer and wider than the model it replaces
The design language of the Accord follows Honda's corporate philosophy without being too similar to its stablemates.
It features a coupe-like design with a long hood flowing all the way to a shorter deck to create a fast-back look much like the Honda Civic, but that is where the similarities end. Unlike other companies, Honda seemingly chooses to keep their cars unique to one another instead of having to copy and paste their designs.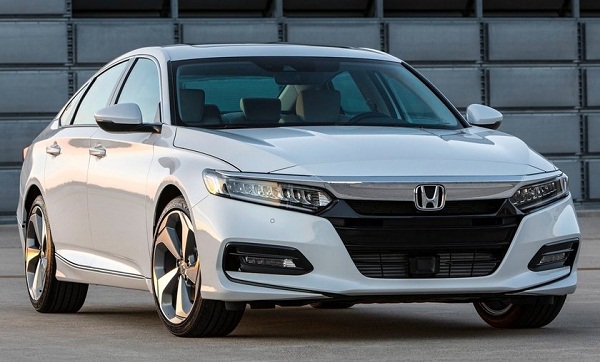 The Design of the 2020 Honda Accord complies with Honda Philosophy without being derivative
The Accord features a sharp front end with full LED headlamps flanking a large chrome bar adorning the front grill. Upfront Honda was able to sneakily hide their Honda Sensing pod along with the design to make it seamless and natural, more on that later.
The side profile features large door panels with body lines that accentuate power and presence as it connects the front and rear panels of the car, and the wheel arches showcase a muscular bulge to accentuate the stock 18-inch wheels which I think just look quite sporty.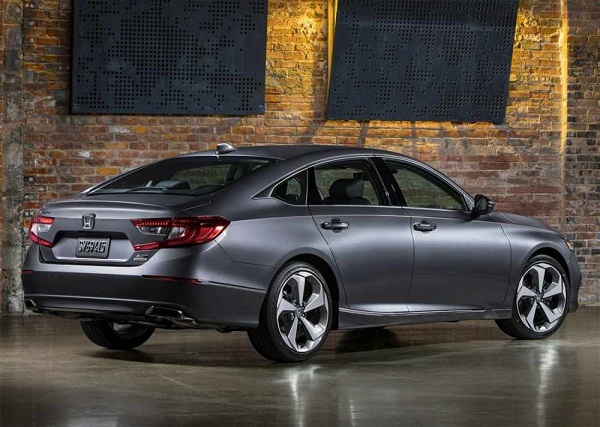 Those Lobster-Claw Tail Lamps blend well with the 2020 Honda Accord Rear Panels
The new Accord's rear really catches our attention. Apart from the rear bonnet sloping seamlessly all the way down from the roof, it's those "lobster-claw" tail lamps that really take the cake. We first saw this shape on the Current Generation Honda Civic but the Accord takes it a step further with a more stout assembly and pronounced over-all look.
You will never mistake this car for anything else than a Honda Accord. If you love your executive sedans to look like a solid track machine, dare I say, rivaling the look of even the Civic Type R, you can do so much worse than the 2020 Honda Accord.
2. Honda Accord 2020 interior: Party up front, business in the back
The 2020 Honda Accord interior takes full advantage of the increased dimensions. The back seats especially are much roomier than before. Forget your Honda Civic, if you ever want to transport 3 full-sized, Unli-rice fed adults, the new Honda Accord is the way to go.
One gripe with it is the seat heights as Honda has yet to forget it's boy-racer roots. People might find it difficult to get in and out of the car because of its low-slung suspension system but thanks to those large doors, it makes it less difficult.
2020 Honda Accord EL Turbo CVT Honda Sensing - First Impressions
Visibility of the rear passengers is also limited no thanks in part to the sloping, fastback design of the C-Pillars, but independent suspension all around with soft-dampening makes it a real comfortable treat. Another treat is Honda's Active Noise Cancellation system that cancels outside noise.
Imagine noise-canceling headphones and you will get the same effect on the inside. Nothing beats isolating yourself from the world in your 2020 Honda Accord.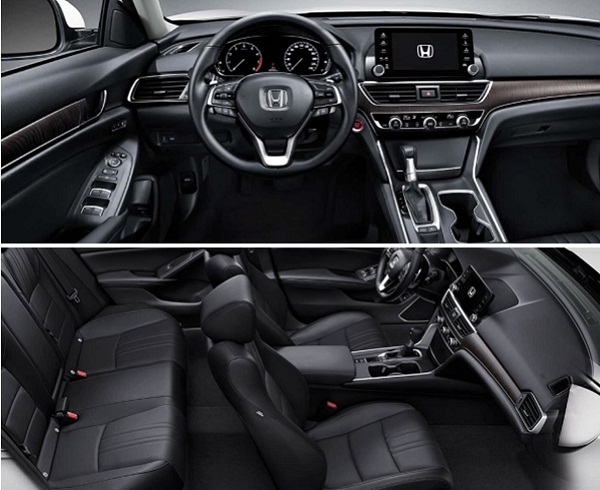 Luxurious look inside the new Accord cabin
While your rear passengers are falling asleep though, upfront is where the party is. The lower suspension may be a bane for ingress and egress, but thanks to just that you are seated in the most perfect driving position that you forget that this is marketed as an "executive" car. You just can't get this same feeling in a Crossover or SUV.
People may grow up and have jobs but you can't let the boy-racer inside of you let go. The Steering Wheel Adjusts for both Rake and Reach and the front seats are power-adjustable as well.
You also have a 7-inch multi-display infotainment system that supports both Android Auto and Apple CarPlay for seamless smartphone integration but the most welcome addition to this is that Volume and Tuning Knob! No more fidgeting around capacitive buttons as nothing beats a solid click on a knob.
>>> Schedule a visit at the nearest Honda Philippines dealerships for further details on the new Accord's specs & features.
3. Honda Accord 2020 engine: VTEC Just Kicked in Yo!
VTEC is Honda's proprietary engine management system to offer the best of both worlds, have a solid performance car and frugal economy gas-sipper. It is like having 2 engines in one car and the 2020 Honda Accord has probably the most advanced VTEC engine this side of the Honda Civic Type R.
It features a 1.5-liter Turbocharged VTEC engine, designated L15BE. I can almost hear the village people with their pitchforks starting to march to Honda for giving the 2020 Honda Accord the same engine as the current Civic RS, but hold your horses. This is no regular 1.5-liter Turbo.
It features a remapped engine and higher boost pressure as well as further upgrades in the components and engine to handle the increased load. This gives us a total output of 192 hp @ 5,500 RPM and a neck-snapping 260Nm of torque at a real early 1600-5000 rpm.
This is good news for those who miss the old 2.4-liter K24W Engine in all it's Naturally Aspirated glory as the current engine creates more power for so much less displacement.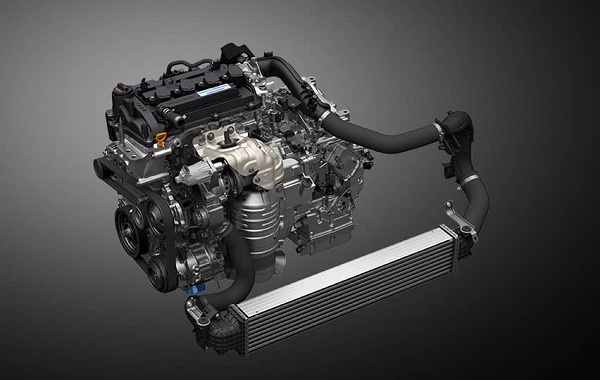 The 1.5 Liter Turbo VTEC in the Accord is an upgraded version of the Civic's Engine
Off the line, performance is great and passing ability is… well passable. With a rated 0-100 kph of 7.6 seconds, you will be able to outrun 90% of all other vehicles on the road, so that should be enough. For the tuners out there, unfortunately, a manual transmission will not be available in the Philippines.
You can look at this as a good thing as Honda's CVT system for the Accord, according to reviews, give it a tested fuel economy of 8km/l in the City and 12km/l on the highway. The manual transmission gives worse figures and that is a testament of the state of technology in cars today.
>>> List of Honda Accord for sale at affordable price in the Philippines
4. Honda Accord 2020: Keeping it Safe
One thing that Honda wants to feature is Honda's Sensing. It is a suite of safety features anchored by that huge rectangular sensor upfront at the bottom part of the grille. We wouldn't blame you if you didn't notice it as it was purposely made inconspicuous and make it blend with the overall design.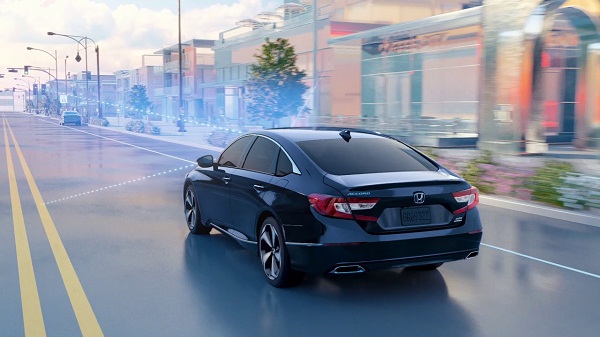 Honda Sensing is the Brand's system of cameras and sensors to make driving safer
This pod works in tandem with other sensors in the car as well as a front camera to provide driver-assist features such as active lane-keep assist to make sure you stay on your lane especially in long droning highway runs; Forward collision mitigation, an alert that warns you of potential collision or car's sudden braking, active cruise control, semi-autonomous driving and many more.
Honda knows its audience and wants to keep them safe and alive, all the more to enjoy their Honda!
5. 2020 Honda Accord Philippines price
So How much would the all-new 2020 Honda Accord sell for? Honda Philippines has announced a single variant for release in the Philippines, which is fine, we guess as this isn't really a volume-mover as much as the Civic, City or CRV is. The 2020 Honda Accord EL Turbo CVT starts at Php 2,288,000 pesos.
That may cost prohibitive but considering the performance and safety features and the prestige of owning the sportiest Mid-Size Sedan out there, we'd say it is just right on par.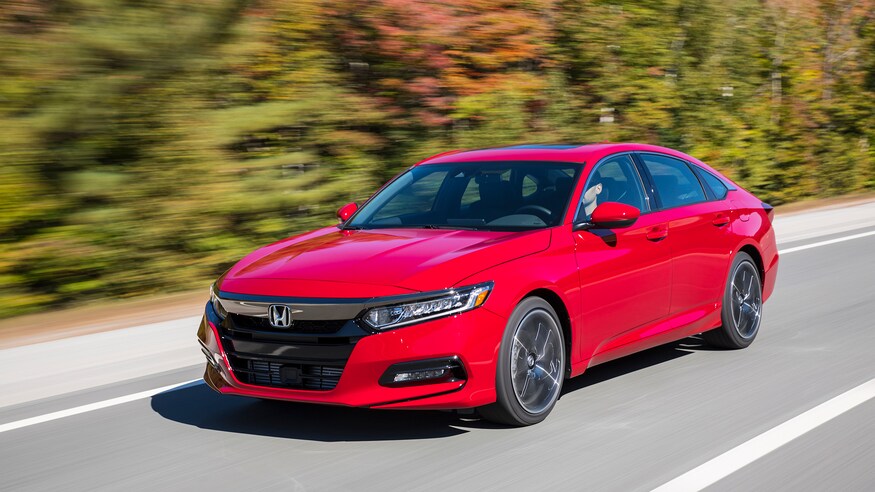 The 2020 Honda Accord is the Sportiest Mid-Sized Sedan in the Market
So do you think the 2020 Honda Accord EL Turbo CVT is the right one for you? Follow us on Philkotse.com to find the best deal from one of our verified and trusted Honda Dealers.

Know more about Honda Accord 2023

The Honda Accord 2023 is the Japanese marque's entry to the midsize sedan segment, which is now on its 10th-generation version. It is offered in the Philippines under one variant only named the EL Turbo CVT Honda Sensing, Accord 2023 Philippines priced at Php 2,350,000. Powering this executive sedan is a 1.5-liter Earth Dreams Technology DOHC 16-valve VTEC turbo engine that delivers 187 horsepower and 260 Nm of torque. This power unit is connected to an Earth Dreams Technology Continuously Variable Transmission (CVT) as standard.
When it comes to the dimensions, the Accord is 4,901 mm long, 1,862 mm wide, and 1,450 mm high, with ground clearance and wheelbase rated at 131 mm and 2,830 mm, respectively. In the local market, this Japanese midsize sedan competes against the likes of the Toyota Camry, Mazda6, and Volkswagen Lamando.

Roy Robles
Author