The highly anticipated 10th gen Accord with a Turbo VTEC has finally arrived on our shores, but is it the one we have all been lusting for? Find out in our in-depth Honda Accord 2020 Philippines review.
In this review...
Introduction

Exterior

Interior

Engine & Performance

Safety Features

Price & Variants

Specs

Conclusion
1. Honda Accord 2020 Philippines Review: Introduction
The Honda Accord is currently in an uneasy situation. When this 10th generation Honda Accord was first unveiled in Detroit 2 years ago, it gave me hope that Honda was ready to revive the once-proud model at least on our shores.
I had to mention that because the Accord, with all its different variants, engine and transmission options, and body styles is still going strong at least stateside.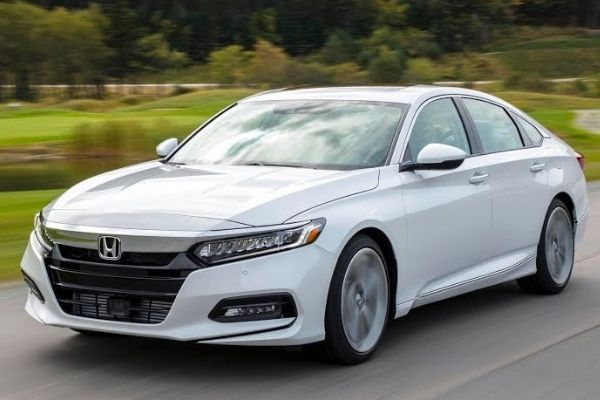 Honda is in a weird situation with the Accord
Promises of a de-tuned Civic Type-R engine, a manual transmission option complemented by that awesome fastback-look design made me think that just maybe Honda Philippines can make the Accord great again. I was foolish and naive to think that, instead what we got is a single variant with the 1.5L Turbocharged VTEC Engine and CVT.
In a market that is slowly dwindling in sales but still has the most competitive models, does the 2020 Honda Accord EL have what it takes to rise up or will this be a swan-song for a once-proud model in our local markets? Read on our full-scale Honda Accord 2020 Philippines Review by Philkotse.com to find the proper answer.
2. Honda Accord 2020 Exterior
One cannot doubt that the Honda Accord is a looker. The front end has a longer hood than the rear creating an impression that the 2020 Honda Accord exterior is athletic and sporty. The huge grille up front is flanked by large swept LED headlamps with integrated Daytime Running Lights.
It is actually reminiscent of the Honda Legend which was sold by Honda Philippines 4 years ago but sharper and this time, topped off with a huge chrome bar with the Honda Emblem. The Hood looks like a cowl making the headlamps look integrated within the front body panels. It all seamlessly ties together with a distinct body line that runs above the door panels along the side finishing off towards the rear tail lamps.
>>> Latest update: 2021 Honda Accord: Expectations and what we know so far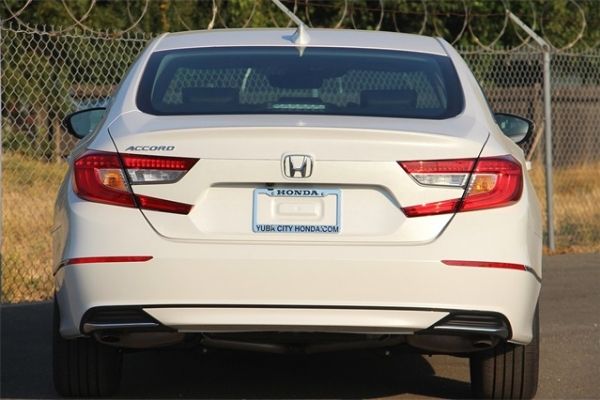 These Lobster Claw Tail lamps are truly distinct with Honda
The side profile is dominated by large (could be larger) 18-inch wheels. They have an interesting 2-tone machined design to it as is the current fashion in cars these days but it looks quite odd. While in motion the running pattern of the wheels looks quite unnatural it could have gotten away with darker looking wheels.
They do not look half that bad but it could be better. Another point of interest is the odd kink of the windows at the C-Pillar. It leads your line of sight towards the sweeping fastback design of the Honda Accord.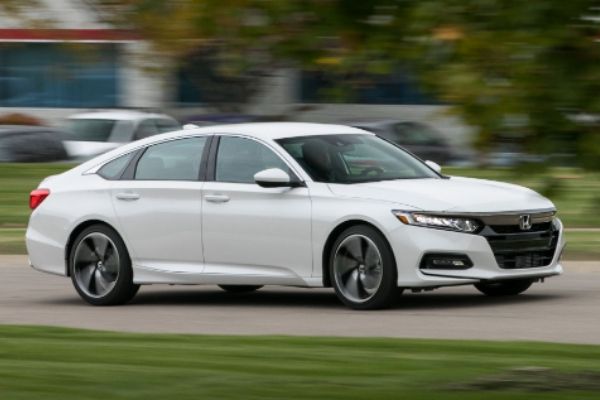 The Fastback design and front end reminds me of the Acura NSX
The rear features a modified version of the now-infamous "lobster-claw" tail lamps first implemented on the Honda Civic. The execution of the design on the Honda Accord exterior doesn't seem to be quite on-point though, it seems more organic rather than mechanical which was how the Civic did it and it doesn't match with the entire theme of the car.
You do have dual exhausts with aggressive-looking trapezoid-shaped tailpipe finishers. The overall exterior look hits a lot of ticks on the win column than the L and I totally dig the whole vibe of the 2020 Honda Accord, most especially that fastback shape.
>>> Related news: Type R Lite? All you need to know about the new-release Honda Accord 2020
YOU MAY WANT TO READ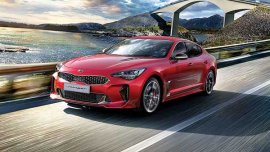 Model Price Philippines
₱ 3,235,000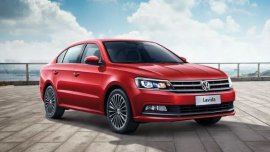 Model Price Philippines
₱ 1,251,000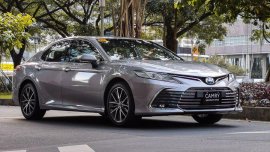 Model Price Philippines
₱ 2,442,000 - ₱ 2,457,000
3. Honda Accord 2020 Interior
If the outside is a love it or hates it affair, the 2020 Honda Accord interior definitely more than shows off its engineering might inside. Thanks to large opening doors, ingress, as well as egress, in synch. Once inside you will be greeted by the roomiest Honda this side of the great Acura divide. The front seats, in particular, have great support for both my back and love-handles.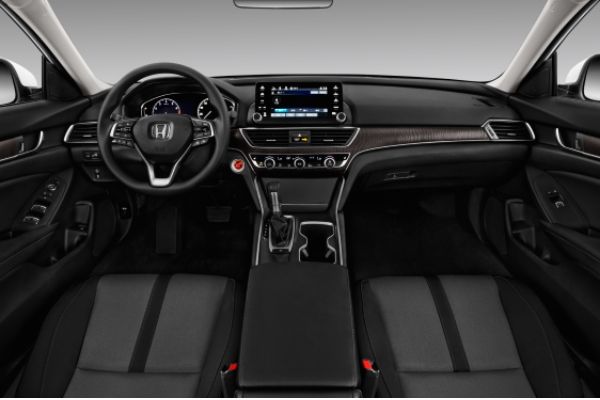 The Honda Accord's interior gives an air of elegance and sportiness
The steering wheel is nicely weighted with controls for media and cruise settings and the dashboard is a swatch in soft-touch materials. There are slight hints of faux wood material on the door inserts and dashboard but it isn't enough to make me hurl, so that's a good thing. The gauge cluster has both digital and analog faces to give the driver more customization as to what data they want to see while driving.
The entertainment system is controlled by a center-mounted touchscreen with physical volume knobs and control buttons, an omission which Honda has solved with the Honda Accord 2020. It has both Android Auto and Apple CarPlay smartphone integration and controls all 8 speakers in the car.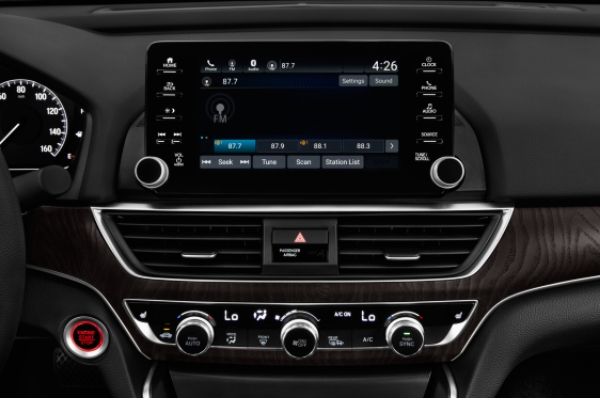 Honda Fixed their earlier infotainment fiasco by adding manual volume knobs
Space is abundant in both the front and back giving ample leg and headroom. I was a bit worried about the headroom given the fastback design but Honda was able to ease my worries as I had space for my big head at the back.
There are peasant blinders as well for privacy against the paparazzi. Rear passengers will revel at the sight of a fairly large center console that folds out from the center of the seats that reveals more cupholders. To keep them cool there are rear AC vents for those hot summer nights.
>>> More car comparisons in the sedan segment for your reference: 
4. Honda Accord 2020 Review: Engine & Performance
I've had some reservations about the current engine on offer. What had everyone, including myself all excited was the prospect of having a de-tuned but still powerful Civic Type R engine? Instead what we got was a tuned Civic RS one.
It is a 1.5 liter turbocharged VTEC L15BE engine that churns out 190 hp @ 5,500 RPM and 260 Nm of torque at @ 1,600-5,000 RPM. Those numbers seem to pale in comparison to the 252 hp engine on the latter but all my fears were abated once I stepped into the vehicle.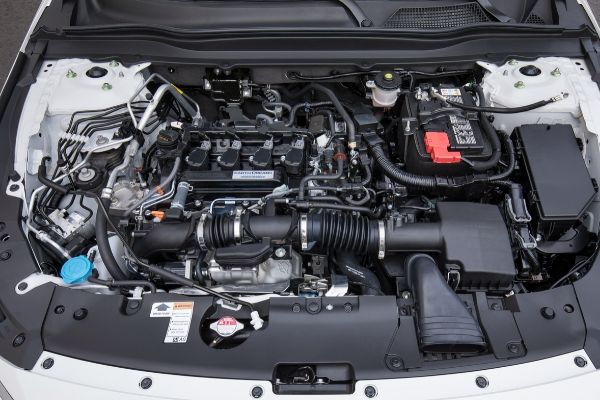 2020 Honda Accord gets the same engine as the Civic RS but tuned for more power babeh!
Setting the rather chunky shifter to drive i am reminded that we currently live the 21st century with the distinct absence of a physical handbrake, we get the automatic one which releases the brake hold with a touch of a button.
Driving away I am also reminded that even though it has "just" 190 hp and 260 Nm of torque it still does a whole lot more than what I currently drive.
You can feel the rush of power pulling the 1,476 kg 2020 Honda Accord with relative ease. The cabin is very quiet and thanks to independent suspension all around you get a pliant yet comfortable ride without being billowy and floaty.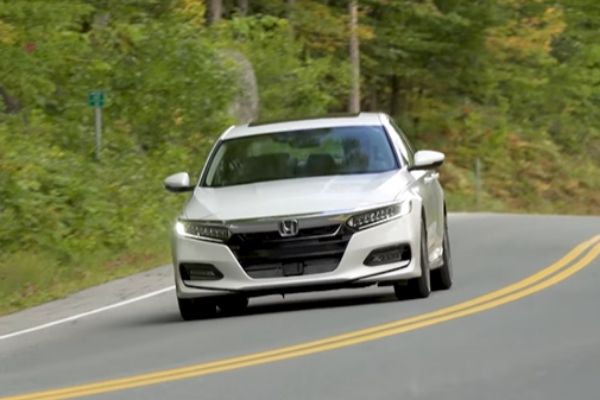 Power Delivery to the front wheels is deliberate and precise
Steering is direct and precise however the drive is a bit flaccid, this is, after all, marketed as an executive sedan but if you do want to spark a few adrenaline pods every now and then, you can select SPORT from the drive modes and it does hold the RPMs longer to simulate and exciting drive.
I said simulate as it really doesn't have any gears to speak of since this is a CVT, but Honda has somehow perfected this type of transmission and can now make CVTs more exciting and reliable to drive.
If you were wondering about fuel economy, given its weight, smallish engine and turbocharger it puts out a respectable 6.7 km/l in heavy city traffic.
>>> You might like to check out other Honda Sedan models available in the Philippines.
5. Honda Accord 2020 Review Philippines: Safety features
The 2020 Honda Accord has been imbued with Honda's proprietary suite of safety features called Honda Sensing. It is a system that is comprised of various safety features that work in tandem to provide the driver and the car sufficient data to process and drive safely.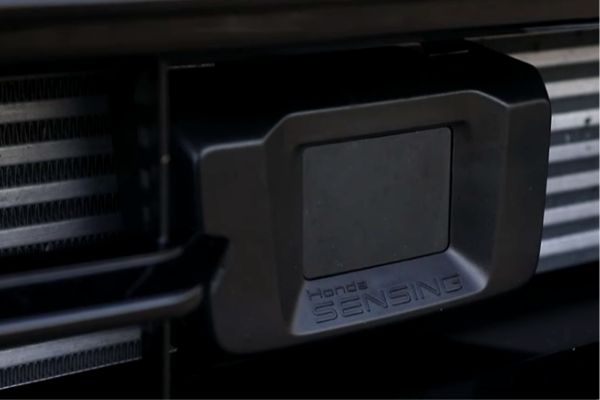 Honda Sensing offers a suite of safety features to make the Accord safer
Honda Sensing consists of Adaptive Cruise Control with Low-Speed Following that monitors traffic ahead of you and adjusts your cruising speed accordingly. Collision Mitigation Braking System and Forward Collision Warning set audio and visual alerts of potential collision hazards ahead of you and go as far as applying brake pressure to reduce the risk of collision.
Lane Keep and Lane Departure assist help you to keep your 2020 Honda Accord true and straight on a highway and alerts you to focus on the drive ahead of you. If all else fails and you still get into a collision you are protected by 6 Airbags all in all.
Adaptive Cruise Control and Follow makes cruising in the highway safer and more convenient
Standard Safety Equipment is also standard but Honda Sensing is the primary safety feature that not just helps you with a safe drive but makes sure that your occupants and pedestrians are safe as well.
6. Honda Accord Philippines Price & Variants
Honda Accord Philippines price list

|  Model | Price |
| --- | --- |
| 2020 Honda Accord 1.5 EL Turbo CVT Honda Sensing | P2,288,000 |
7. Honda Accord 2020 Philippines Specs
Overall

Make

Honda

Name

Honda Accord 1.5 EL Turbo CVT

Body Type

Executive Mid-Size Sedan

Dimensions

Length

4,901 mm

Width

1,862 mm

Height

1,450 mm

Wheelbase

2,750 mm

Turning Radius

5.2 m

Weight

1,476 Kg

Number of Doors

5

Number of Seats

5

Engine

Engine Type

1.5 L L15BE I4 turbo (petrol)

Number of Cylinders

4

Number of Valves

16

Transmission Category

CVT

Performance

Power Train

Front-Wheel Drive

Max Output

190 hp @ 5,500 rpm

Max Torque

260 Nm @ 1,600-5,000 rpm

Top Speed

250 km/h

0-100 kph

7.6 seconds

Fuel Type

Gasoline

Fuel Capacity

56 L

Features

Wheel Material

Alloy

Wheel Size

235/45/R18

Air-Conditioning System

Dual-Zone Automatic Climate Control with Rear Air Vents

Entertainment System

8-inch Touch-screen with Apple CarPlay and Android Auto

Connectivity

USB/AUX/Bluetooth

Comfort and Amenities

Smart Entry with Push Start System

Leather Seats

8-way power driver seat with Lumber

4 way power seat for front passengers

Sun Visor with vanity Lights

Rear Window Sunshade

Rear Seats with folding armrest

Front and Rear Window Pocket

12V accessory socket

Safety features

Lane Watch Camera

Tire Pressure Monitoring System

Forward Collision Warning

Collision Mitigation Braking System

Lane Keep Assist

Lane Departure Warning

Road Departure Mitigation

Driver Attention Monitor

Front and Rear, with Reverse Camera

6 Airbags

ABS with EBD

Vehicle Stability Assist

Emergency Stop Signal

Speed Sensing Auto-Lock

Security Alarm with Mobilizer

Hill Start Assist

Hill Descent Control
>>> Visit our cars for sale section to extend your options to more affordable car deals
8. Honda Accord 2020 Philippines Review: Conclusion
After some time with the 2020 Honda Accord, I've grown to love everything about it from the exterior looks, the interior amenities, the power, and overall drive but most especially the looks. It seems to be everything I've ever wanted from a mid-sized executive sedan. That is I realize that it has a major flaw. This car is not as spectacular and wouldn't shake the competition off their boots any time soon.
For starters, the Honda Accord price starts at P2,288,000. It is effectively the most expensive model in its class even more so than its traditional rival the 2020 Toyota Camry 2.5 V, the aspiring premium and sportier 2020 Mazda 6 2.2 liter Skyactiv-D, the all-wheel-drive 2020 Subaru Legacy 3.6 R with Eyesight and even the obscure yet class-leading 2020 Chevrolet Malibu 2.0 Turbo LTZ.
There are also tons of options available in the compact segment and they do not lack either space or performance such as the Hi-Tech 2020 Volkswagen Lamando 280 TSI SEL, the insanely affordable 2020 MG6 1.5T Trophy. the aggressive and highly sought after 2020 Subaru WRX 2.0 with EyeSight and even its stablemate 2020 Honda Civic RS with all the bells and whistles.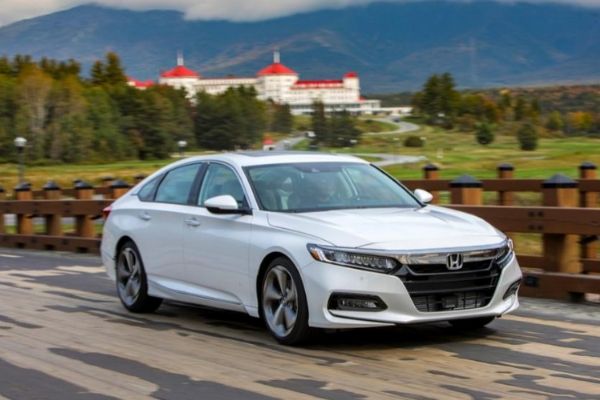 This one is for the fans, almost exclusively
The 2020 Honda Accord definitely has its work cut out for it and to be quite honest at its price point there aren't many good reasons to get apart from what it is. This is peak Honda Accord, and Honda knows it. Drivers who owned previous generations of the Accord are now older, wiser and more financially capable.
Honda Accord fans have learned to trust the reliability and performance of Honda's mid-sized Sedan and do not want to risk trying something new but therein lies the rub. Is Honda Philippines content with selling the Accord to the fans exclusively? Here's to hoping for better things for the Accord.


Roy Robles
Author