An eye candy for Supra lovers.
Toyota Supra Owners Club (SOC) in Japan decided to take group photos of their beloved machines. Each Toyota Supra in the meet is arranged accordingly based on its color and generations that give Supra lovers a treat.
The said Supra Meet took place on an open field that looks exactly like a parking lot by a mountainous area. This setup allows the Supra owners to arrange their vehicles in a harmonious manner.
Last year, SOC held a gathering in Susuno, Japan on a long-narrow road where the famous Supra from the first Fast and Furious movie is present.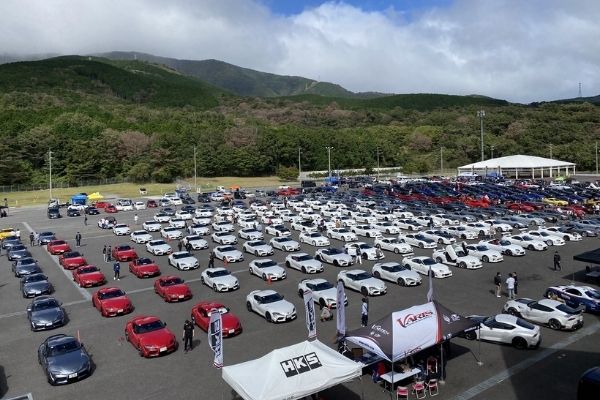 Toyota Supra Owners Club (SOC) in Japan [Photo: Gorilla Industries]
>>> Related: Meet Team Philippines bound to compete in GR Supra GT Cup Asia
Present in the photos of the 2020 gathering are the third-generation Supra A70s, fourth-generation Supra A80s, and the newer fifth-generation GR Supras which can be found on the right-hand side of the field. Looking at the photos, the chances of spotting the first and second generation Supras are little to none.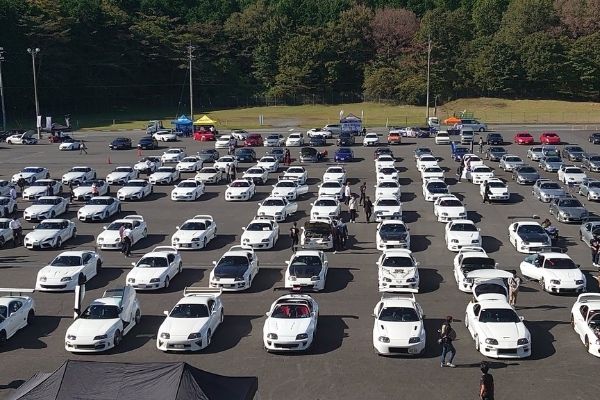 The famous Supra A80 [Photo: Gorilla Industries]
The Toyota Supra A70 is known to be an end of the bonds between the Celica and the Toyota Supra. It was first introduced in 1986 and ended in 1993 to pave way for its successor, the reputable Supra A80.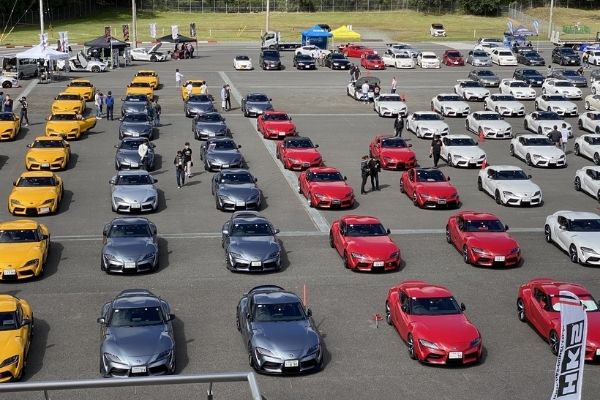 Some say that the newest Supra is almost a BMW [Photo: Gorilla Industries]
The Toyota Supra A80 is arguably the best Supra for most car enthusiasts. It is equipped with the famous 2JZ engine that is capable of producing 220 to 276 horsepower. And in 2019, the GR Supra made its way to the global auto scene with a new BMW-sourced engine.
>>> Related: Show your support to Team Philippines at Toyota's GR Supra GT Cup Asia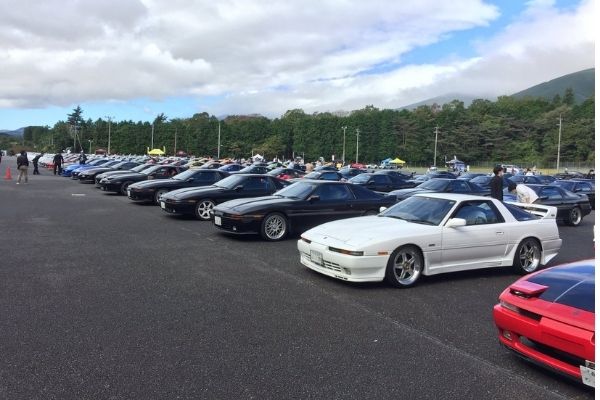 The Supra has a long reputable history in the auto scene [Photo: Gorilla Industries]
Also present in the meet are booths for automotive parts suppliers such as Yokohoma, Michelin, HKS, and more. The booths and owners have surely made one great weekend despite the ongoing pandemic. Most Supra owners wore masks, while some booths set up plastic dividers to ensure a safer gathering.
Here at Philkotse.com, we value your interest in the automotive industry. Visit our website to find out more.

Know more about Toyota Supra 2023

The Toyota GR Supra is a 2-seater sports car that is available in the Philippines at a price of Php 4,990,000. It can go up to Php 5,090,000 if the Ice Gray body color option is chosen, with five other paints priced at Php 5,050,000. Only one variant is available locally which uses a BMW-sourced 3.0-liter inline-6 twin-scroll turbocharged gasoline engine that generates 335 Nm of torque and 500 Nm of torque. This engine is connected to an 8-speed automatic transmission as standard. Dimensions-wise, this iconic sports car spans 4,379 mm in length, 1,854 mm in width, and 1,294 mm in height, with a wheelbase of 2,470 mm and a ground clearance rated at 115 mm. In the local market, the Toyota Supra competes against the likes of Ford Mustang, Nissan 370Z, and Porsche 718.

Rex Sanchez
Author