One of them is a veteran eSports driver who was a finalist in the 2015 Nissan GT Academy.
The 3-month qualifying rounds for a spot in the Toyota GR Supra GT Cup Philippine team have now come to an end and three champions have prevailed. The Philippine team will be racing against fellow champions of Singapore, Malaysia, Singapore, and India this October 25.
The three champions representing the Philippines include Lance Padilla, Jose Altoveros, and Terence Lallave.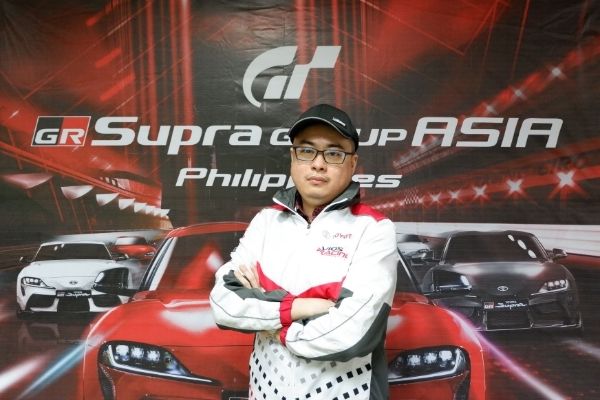 Businessman and Social Media Influencer Terence Lallave
Terence Lallave is not a new name in the virtual racing game. In fact, he was part of the Philippine team in the 2015 Nissan GT Academy mentored and judged by Filipino racer Marlon Stockinger. He is a 35-year-old businessman and social media influencer from Quezon City who won the final round.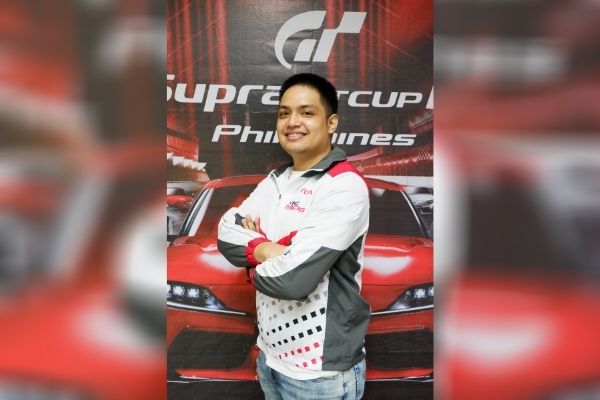 Aircraft Mechanic and Businessman Lance Padilla
The youngest among the three, 24-year-old Lance Padilla was a consistent podium finisher in the qualifying rounds but was never in the first place. He is an aircraft mechanic and a businessman who has been long waiting for a chance to showcase his skills in Gran Turismo.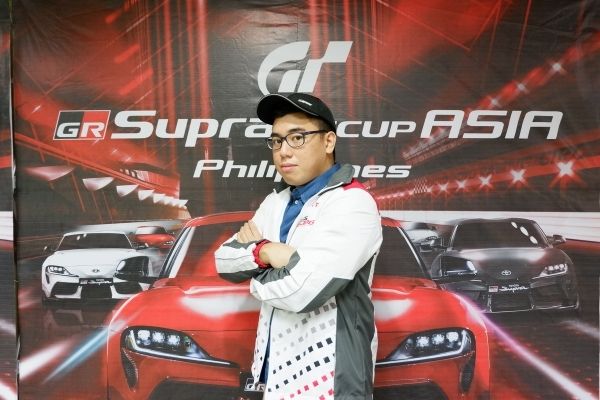 Writer and Photographer Jose Altoveros
>>> Related: Toyota's 10/10 deals include up to P150k discount on outgoing Fortuner
Last but not the least, Jose Altoveros is a 25-year-old writer and photographer from Quezon City. Last year, Altoveros managed to be the first placer at the 2019 Vios Racing Festival's Autocross Challenge.
Aside from the three champions, TMP also recognized the winner for the Celebrity/Influencer class Reph Bangsil, who is also a host here at Philkotse.com, and Junior Class winner Rusell Cabrera.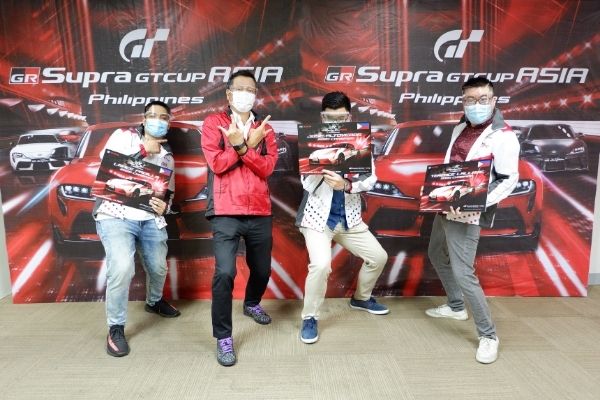 TMP president Atsuhiro Okamoto (2nd from left) with (L-R) Lance Padilla, Jose Altoveros, and Terence Lallave
"We are very thankful for the passion and enthusiasm that Filipino gamers and e-motorsports fans have shown during the course of our inaugural GR Supra GT Cup Asia Philippines," said Sherwin Chualim, first vice president vehicles sales operations of TMP.
"We expect our champions to do their best to represent us well in the Asian Regional Round. We will continuously support them, and hopefully, their success inspires a lot more Filipino racers to pursue this sport that we really can excel in," Chualim added.
Here at Philkotse.com, we value your interest in the automotive industry. Visit our website to find out more.
Know more about Toyota Supra 2021

<p>After years of waiting, the all-new Toyota Supra has finally arrived. Thanks to Toyota Motor Philippines, this highly anticipated sports car is brought to the Philippine market. In terms of sports cars, the Supra has long been considered as the brand&#39;s ultimate. The current generation Supra has finally been revived with German DNA into its parts. It&#39;s no wonder the overlook of the Toyota GR Supra is very impressive. The aesthetics are also geared towards tuners, modders, and enthusiasts. Its dimensions and chassis are similar to that of the Z4. However, the brand provided twists in terms of styling, design, and everything else in between. The interior of the MkV Supra is absolutely a collaborative effort but with traces of the Toyota brand. The Supra available in the Philippines comes with a 3.0L twin-scroll turbocharged in-line 6-cylinder engine. The fifth-generation Toyota GR Supra has remarkable design elements, including LED headlights with six lenses, a 19-inch forged aluminum, as well as, dual exhaust pipes. It also comes with a list of standard features, such as a heads-up display, touchscreen infotainment setup, multi-information display gauge, and a sound system composed of 12 speakers. The current generation is the 5th generation of Toyota GR Supra. In the Philippines, the prices of the supra depend on the variant color. It is available in eight colors: Matte Storm Gray, Deep Blue Metallic, Ice Gray Metallic, Silver Metallic, Lighting Yellow, Black Metallic, White Metallic, and Prominence Red.</p>

Rex Sanchez
Author