Calling all Filipino virtual racers – it's your time to shine!
It's time to plug in that console, go online, and get ready to race as Toyota Motor Philippines (TMP) brings the GR Supra GT Cup Asia. This online racing event gives Filipino virtual racers a chance to represent the Philippines and compete with other top gamers in Asia.
The GR Supra GT Cup Asia, a virtual racing tournament, is organized by Toyota Gazoo Racing. It aims to find the best virtual racers, and pit them against each other to see which one is the fastest.
The said racing tournament is brought here by TMP since it has canceled its plans for the 2020 Vios Racing Festival (VRF) due to health and safety risks from the ongoing COVID-19 pandemic.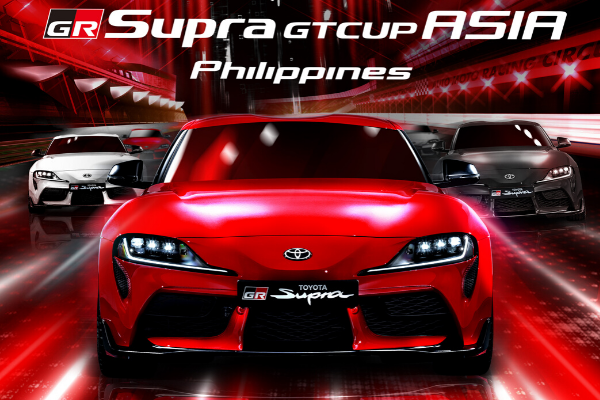 Calling all Filipino virtual racers
Participants will be virtually racing onboard Toyota's flagship sports car, the GR Supra. In case you're wondering, the 2021 GR Supra is powered by a 3.0-liter inline-six-cylinder engine that delivers 382 hp and 498 Nm of torque.
Filipino virtual racers aged 18 and above, will get the chance to race against other participants with a chance to represent the country against competitors from Asia Pacific countries in the GR Supra GT Cup Asia Regional Round. Racers will be competing against each other through PlayStation's Gran Turismo Sport game. The Philippine leg will have two racing class or categories for the public, which are the following: 
Promotional Class - for novice drivers with no professional e-sports background
Sporting Class - for intermediate and professional e-racers    
TMP says the qualifying rounds will start this July and will conclude with the grand finals in August, which is in time for the regional competition towards the latter part of the year. To join, interested players may check out the complete mechanics and register online via toyota.com.ph/gtcup.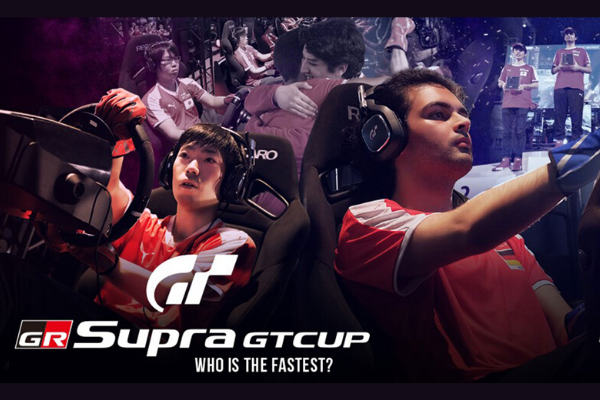 Do you have what it takes to be the fastest?
However, TMP hasn't specified an exact date as to when the qualifying rounds will be. Based on the event's website, the registration period for both classes (Promotional and Sporting) will start on July 6, 2020. The "League," on the other hand, is scheduled on July 18, 2020.  
The general requirements for you to join the event are the following: 
You must have a PlayStation 4
Active PSN Account​
PS PLUS Subscription​
Must have Gran Turismo Sport (GT Sport) game​
Any compatible gaming controller
High-speed internet​
Active Facebook account​
Valid Passport​
Another class for Media & Celebrity partners will be created based on a different selection process by TMP. A separate registration will be conducted and details will be announced soon.
TMP will also open the Junior Class, where racers below 18 years old can join. Winners, however, cannot qualify for the regional round in compliance with the international tournament rules.
>>> Related: From Vios to Supra: Toyota PH shifts to e-racing amid COVID-19 crisis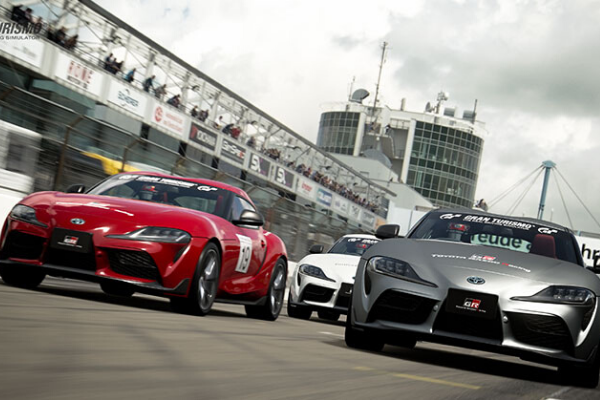 Toyota GR Supra GT Cup aims to find the best virtual racers  
In addition, TMP announced its support to several frontliners who have been working tirelessly to keep road safety in check. TMP Executive Vice President Kei Mizuguchi is encouraging virtual racers and livestream viewers to donate any amount, which will be used to provide food packs for military, police, and medical frontliners. 
"We are encouraging our racers and livestream viewers to donate any amount to be used for to provide food packs for military, police, and medical frontliners deployed to man our highways and checkpoints. TMP will match the donation from racers and viewers to reach out to more front liners! It's our simple way of helping and thanking them for keeping us safe on the road during these challenging times."
The Toyota GR Supra GT Cup is not the first e-sports racing competition that was held in the Philippines. Last 2015, Nissan Philippines brought the Nissan GT Academy here in the country.
It is part of Nissan's virtual motorsport program that started in 2008, and it has the same goal of finding the best virtual racers through Gran Turismo. What makes the GT Academy unique is that it lets Gran Turismo gamers have a chance of becoming a real-life professional race car driver.
Visit Philkotse.com to read more latest stories about the automotive industry.
Know more about Toyota Supra 2021

<p>After years of waiting, the all-new Toyota Supra has finally arrived. Thanks to Toyota Motor Philippines, this highly anticipated sports car is brought to the Philippine market. In terms of sports cars, the Supra has long been considered as the brand&#39;s ultimate. The current generation Supra has finally been revived with German DNA into its parts. It&#39;s no wonder the overlook of the Toyota GR Supra is very impressive. The aesthetics are also geared towards tuners, modders, and enthusiasts. Its dimensions and chassis are similar to that of the Z4. However, the brand provided twists in terms of styling, design, and everything else in between. The interior of the MkV Supra is absolutely a collaborative effort but with traces of the Toyota brand. The Supra available in the Philippines comes with a 3.0L twin-scroll turbocharged in-line 6-cylinder engine. The fifth-generation Toyota GR Supra has remarkable design elements, including LED headlights with six lenses, a 19-inch forged aluminum, as well as, dual exhaust pipes. It also comes with a list of standard features, such as a heads-up display, touchscreen infotainment setup, multi-information display gauge, and a sound system composed of 12 speakers. The current generation is the 5th generation of Toyota GR Supra. In the Philippines, the prices of the supra depend on the variant color. It is available in eight colors: Matte Storm Gray, Deep Blue Metallic, Ice Gray Metallic, Silver Metallic, Lighting Yellow, Black Metallic, White Metallic, and Prominence Red.</p>

Martin Aguilar
Author