Toyota Supra gets a price increase of up to USD 1,000.
Early this year, Toyota introduced the 2021 Toyota GR Supra that comes with more power under the hood. The Japanese automaker tweaked the Supra's 3.0-liter engine to deliver more horsepower and increased torque.
The 2021 GR Supra's 3.0-liter inline-six-cylinder engine now churns out 382 hp and 498 Nm of torque. To put things in perspective, the previous power output of the Supra is rated at 335 hp and 494 Nm of torque.
That's a significant 47 hp increase and a slight improvement on the torque of Toyota Supra.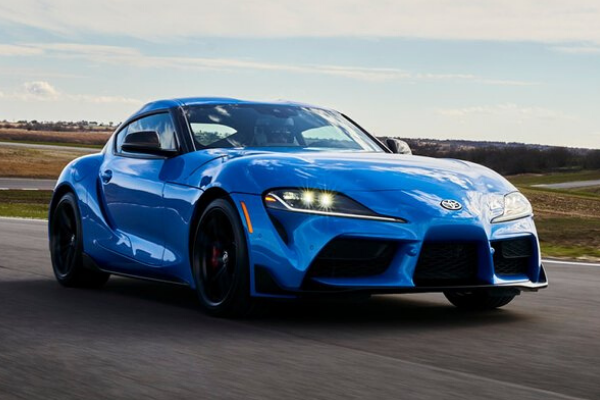 The 2021 Toyota GR Supra is loaded with 335 hp under the hood
The increase in power ratings will translate to an even quicker acceleration. As such, the 2021 GR Supra can go from 0 to 97 km/h in 3.9 seconds, which was previously 4.1 seconds. The engine of this Japanese sports car is connected to an eight-speed automatic transmission with paddle shifters.
Of note, Toyota is also offering the Toyota Supra 2021 that's powered by a 2.0-liter engine that generates 255 hp and 400 Nm of pull. It features the same eight-speed automatic transmission found in the 3.0-liter Supra.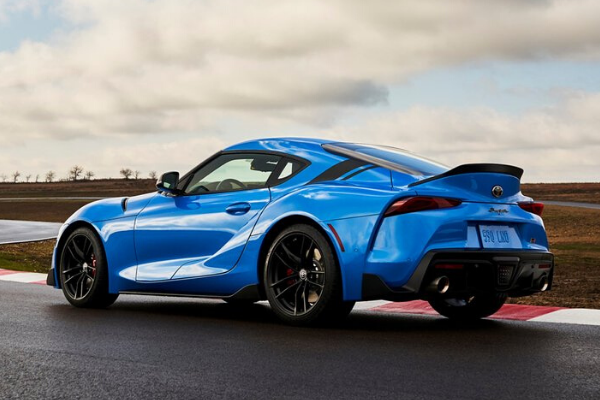 The 2021 Toyota GR Supra can go from 0 to 97 km/h in 3.9 seconds  
However, the 2021 Supra's power bump on its 3.0-liter engine comes with a significant price increase of up to USD 1,000 (around Php 51,150). The GR Supra A91 Edition gets a price increase of USD 740 (Php 37,110), while the GR Supra 3.0 Premium has an additional USD 500 (Php 25,075). Lastly, the GR Supra 3.0's price is adjusted by USD 1,000 (Php 51,150).
With that in mind, the new prices for the 3.0-liter Supras are the following:
|  Variant | Price  |
| --- | --- |
| GR Supra A91 Edition | USD 55,990 (about Php 2.8 million) |
| GR Supra Premium | USD 54,490 (Php 2.7 million) |
| GR Supra 3.0 | USD 50,990  (Php 2.6 million) |
On the other hand, the 2.0-liter Supra is priced at USD 42,990 (Php 2.2 million). Do note that the prices shown here are not the same as the Philippine market's pricing. This is just meant to give you an idea of how the Supra is priced in other markets. Speaking of which, Toyota Motor Philippines is offering a zero-interest promo and 12-month payment plans for the Supra. The said promo is valid until June 30, 2020 only.
Visit Philkotse.com to get more updates in the automotive industry.

Know more about Toyota Supra 2023

The Toyota GR Supra is a 2-seater sports car that is available in the Philippines at a price of Php 4,990,000. It can go up to Php 5,090,000 if the Ice Gray body color option is chosen, with five other paints priced at Php 5,050,000. Only one variant is available locally which uses a BMW-sourced 3.0-liter inline-6 twin-scroll turbocharged gasoline engine that generates 335 Nm of torque and 500 Nm of torque. This engine is connected to an 8-speed automatic transmission as standard. Dimensions-wise, this iconic sports car spans 4,379 mm in length, 1,854 mm in width, and 1,294 mm in height, with a wheelbase of 2,470 mm and a ground clearance rated at 115 mm. In the local market, the Toyota Supra competes against the likes of Ford Mustang, Nissan 370Z, and Porsche 718.

Martin Aguilar
Author