Toyota Motor Philippines will complete the turnover by July 2020.
Toyota Motors Philippines (TMP) signed a Memorandum of Agreement with the Department of Health (DOH) in support of the Philippine government's efforts to address the mobility needs of health workers at this time of the global health crisis.
Included in the agreement is TMP's donation of 30 Vios units to several public hospitals in Metro Manila and Laguna. The event was held at DOH's Central Office in Sta. Cruz, Manila with Secretary Francisco Duque III heading the ceremony.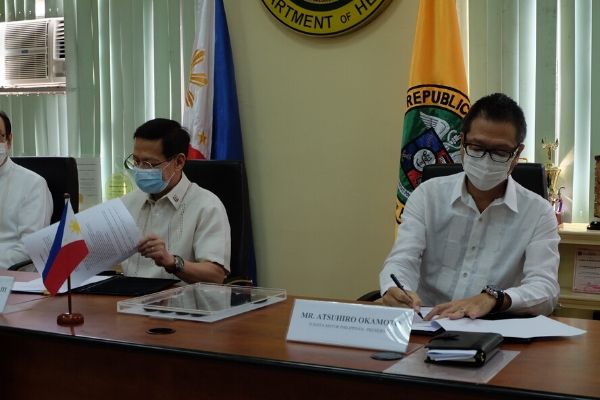 DOH Secretary Francisco Duque III and TMP President Atsuhiro Okamoto signs the Memorandum of Agreement
TMP president Okamoto acknowledged the efforts of our local health workers by saying, "Toyota salutes all healthcare workers in the country – the brave heroes who continue to work relentlessly to care for the sick and preserve life. Please accept Toyota's humble contribution of providing mobility services through our proudly Philippine-made and ever-dependable Toyota Vios."
During the event, one Vios unit each was given to Jose R. Reyes Memorial Medical Center, San Lazaro Hospital, and San Lorenzo Ruiz Women's Hospital. The rest of the Vios units are set to be donated by July 2020.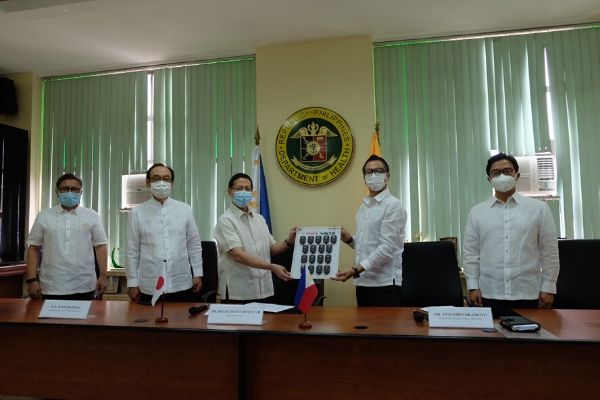 (From left) DOH Undersecretary Gerardo Bayugo, Japan Ambassador to the Philippines Koji Haneda, DOH Secretary Francisco Duque III, TMP President Atsuhiro Okamoto, and TMP Chairman Alfred V. Ty
>>> Related: Toyota PH's new online showroom is the closest we'll get to a configurator
TMP Chairman Alfred V. Ty appreciated the efforts of the Philippine government for its strong leadership, as well as those dedicated front-liners who work tirelessly amid the COVID-19 pandemic.
"As a strong partner for nation-building, we are committed to heed the call of Filipinos as they begin to rebuild their lives. We need to help them get back to work every day. We have to make sure that we can take them to the hospital when they need care.
We must ensure that essential workers can transport themselves to their workplaces to care for our loved ones. When we can once again move freely, we will be there to bring families and friends together," Ty added.
Here at Philkotse.com, we value your interest in the automotive industry. Visit our website to read more stories about the automotive industry.
Know more about Toyota Vios 2021

<p><a href="https://philkotse.com/toyota-philippines-price-list" title="Toyota Philippines">Toyota Motor Philippines</a> introduced the Toyota Vios in 2002. This subcompact sedan is made at Toyota&#39;s plant in Santa Rosa, Laguna. Currently, the Philippine-spec Toyota Vios is offered in nine variants. Prices for the Toyota-made sedan ranges from Php 681,000 to Php 1,020,000. The Toyota Vios subcompact sedan gets two engine options, two transmission options, and a whole host of comfort and safety features. The said model is also available in a wide range of color options. This includes Black, Red Mica, Pearl White, Thermalyte, Blackish Red, Alumina Jade, Freedom White, Grayish Blue, and Super Red.</p>

Rex Sanchez
Author